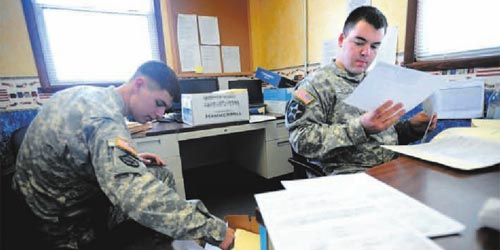 The JBLM Tax Centers can assist with state and federal income tax filing.
The JBLM Main Tax Center is at the intersection of Nevada Avenue and 41st Division Drive, Building T6069, and is open from mid- January through September.
The JBLM McChord Field Tax Center is on Col. Joe Jackson Boulevard, Building 100, and is open from mid-January through mid- April.
For hours of operation and eligibility, contact
Lewis Main at (253) 967-1040
McChord Field at (253) 982-6857