Boeing P-8 Poseidon

The P-8A Poseidon multimission aircraft represents the most advanced airborne command and control capabilities and will serve as the future of maritime patrol and reconnaissance for decades to come. It is designed to serve as a long-range antisubmarine warfare, anti-surface warfare, intelligence, surveillance and reconnaissance aircraft capable of broad-area, maritime and littoral operations. As the Navy's replacement platform for the P-3C Orion, the P-8A Poseidon is transforming how the Navy's maritime patrol and reconnaissance force is manned, trained, operated and deployed. The P-8A will provide more combat capability from a small force and less infrastructure while focusing on worldwide responsiveness and interoperability with traditional manned forces and evolving unmanned sensors.
The P-8A Poseidon is a modified Boeing 737-800ERX, bringing together a highly reliable airframe and high-bypass turbofan jet engine with a fully connected, state-of-the-art open architecture mission system. This combination, coupled with next-generation sensors, dramatically improves antisubmarine warfare and anti-surface warfare capabilities.
Features:
Open mission system architecture: a reconfigurable and expandable system facilitating easier, more affordable upgrades.
Sensors: active multistatic and passive acoustic sensor system, inverse synthetic aperture/synthetic aperture radar, new electronic support measures system, new electro-optical/infrared sensor, digital magnetic anomaly detector.
Nine-person crew: dual-pilot cockpit, five mission crew (plus relief pilot and in-flight technician). Workstations with universal multifunction displays, ready accommodation for additional workstation, workload sharing.
Lethality: internal five-station weapons bay, four wing pylons and two centerline pylons, all supported by digital stores management allowing for carriage of joint missiles, torpedoes and mines. Search stores: rotary reloadable, pneumatically controlled sonobuoy launcher.
Helicopter Antisubmarine Squadron 11 (HS-11)

Helicopter Antisubmarine Squadron 11 (HS-11) was established June 27, 1957, at NAS Quonset Point, Rhode Island. The primary mission of the Seabat was antisubmarine warfare (ASW) utilizing a dipping sonar. Later models of the Seabat were upgraded with Doppler radar and automatic stabilization and hover capabilities for all-weather operations. The HS-11 "Sub Seekers" were assigned to Carrier Antisubmarine Air Group 52 (CVSG-52) with the tail code AS and deployed aboard USS Wasp (CVS 18).
In 1962, the squadron transitioned to the Sikorsky twin engine SH-3A Sea King and would later upgrade to the SH-3D and SH-3H in 1969 and 1980, respectively. In December 1969, HS-11 became the first ASW helicopter squadron to deploy as part of a modern carrier air wing with CVW-17 aboard USS Forrestal (CVA 59). From 1970 to 1973, HS-11 was assigned to CVSG-56, deploying aboard USS Intrepid (CVS 11) with the tail code AU. On Oct. 17, 1973, HS-11 moved to its new homeport of NAS Jacksonville and was reassigned to Carrier Air Wing 1 (CVW-1), until relocating to Naval Station Norfolk, Virginia June 2016. In 1989, HS-11 changed its official call sign to "Dragonslayers." HS-11 has made deployments aboard USS John F. Kennedy (CV 67), USS America (CV 66), USS George Washington (CVN 73), USS Theodore Roosevelt (CVN 71) and USS Enterprise (CVN 65). HS-11 is currently attached to Strike Group 12.
In 1994, HS-11 transitioned to the Sikorsky SH-60F and HH-60H Seahawk, the aircraft in use today by the Dragonslayers. The capabilities of this latest airframe allowed the squadron to greatly expand its mission areas. In addition to ASW and search and rescue, the Dragonslayers added such missions as vertical replenishment, naval special warfare support, and combat search and rescue to its capabilities. With the addition of the Hellfire missile system and GAU-16 .50-caliber machine gun in 1999, HS-11 became capable of effectively conducting anti-surface warfare.
The Dragonslayers history has many distinguished highlights. In November 1962, HS-11 sailed to the Caribbean aboard USS Wasp to enforce the Cuban quarantine. Later that decade, the squadron played a leading role in astronaut recovery operations during the Gemini missions, plucking from the sea such famed astronauts as Edward White, James McDivitt, James Lovell and Edwin Aldrin. In 1976, the squadron was awarded the Navy Unit Commendation for saving countless lives after ship collisions at sea while attached to USS John F. Kennedy. Throughout the years, HS-11 has answered the domestic call for help numerous times in support of hurricane relief efforts, including Hurricane Andrew in 1993. In 1999, squadron search and rescue swimmers rescued nine men whose ship was sunk during Hurricane Floyd in winds more than 50 knots and seas measuring 30 feet.
More recently, HS-11 was the first Navy squadron on station just hours after Hurricane Ike swept through Galveston, Texas, in September 2008. In January 2010, the squadron detached four aircraft aboard USS Carl Vinson (CVN 70) and sailed to Haiti in support of humanitarian assistance and disaster relief operations following a massive earthquake. HS-11 solidified its place in history while embarked aboard USS Enterprise, serving with honor and distinction during the "Big E's" last deployment.
Lockheed P-3 Orion
The P-3C is recognized around the world as the premier antisubmarine warfare aircraft and is unequaled in its ability to locate, track and attack hostile submarines beneath the waves.
Flown by all Jacksonville-based maritime patrol squadrons, the P-3C was developed from the civilian Electra airliner and is powered by four turboprop engines. The Orion carries a crew of 11 on missions that may last as long as 12 hours and uses a variety of sensors to locate and track enemy submarines. Especially visible is its tail-mounted stinger, which is a magnetic anomaly detector used to find submarines.
The Orion is capable of delivering a host of weapons, including antisubmarine torpedoes, air-to-surface missiles, and both contact and TV-guided bombs.
The aircraft's multimission flexibility also includes pinpoint mine-laying in harbors and shipping lanes.
Sailors of VP-26 made history Jan. 22, 2015, as the last East Coast squadron to deploy in the P-3C Orion aircraft. For the squadron, this deployment marks the sunset of an aircraft with more than a 50-year legacy of excellence and historic milestone.
Aviation Survival Training Center
Aviation Survival Training Center (ASTC) Jacksonville is one of eight ASTCs across the country that are tasked to provide safe and effective survival training for aviators and aircrew. Training includes classroom lectures and simulator devices in a curriculum that emphasizes hands-on exposure to survival skills.
New aviators and aircrew undergo their initial survival training at NAS Pensacola, after which they are required to attend an ASTC refresher course every four years.
ASTC Jacksonville provides a modern facility and advanced training equipment. The focus of this training is to enhance the operational readiness of the joint warfighter, to include designated aviators and aircrew (joint and allied), student aviators and aircrew (joint and allied), contract pilots, selected passengers, project specialists, VIPs and USMC non-aircrew. Naval aviation survival training emphasizes mishap and accident prevention, enhancing and sustaining performance, and mishap survival.
ASTC Jacksonville is a detachment the Naval Survival Training Institute and the Navy Medicine Operational Training Center at NAS Pensacola, which serves as the training agent for aviation survival training and the subject matter experts on all military operational medicine.
For more information on survival training or class schedules, contact ASTC Jacksonville at 904-542-2595.
Center for Naval Aviation Technical Training Unit Jacksonville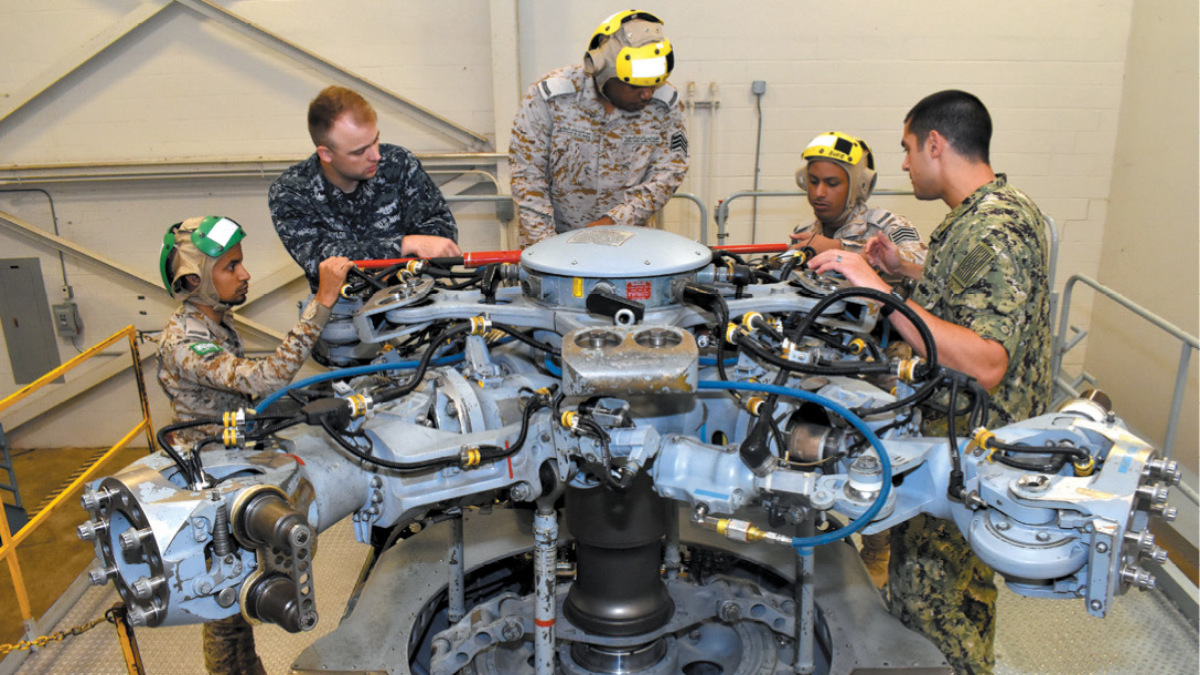 The Center for Naval Aviation Technical Training Unit (CNATTU) Jacksonville is a tenant command based at NAS Jacksonville. CNATTU Jacksonville provides advanced technical training to Navy and Marine Corps personnel for the P-3 Orion aircraft, P-8 Poseidon aircraft, H-60 Seahawk helicopter, as well as Aviation Maintenance Administration Management, Tactical Mobile operations, Aviation Support Equipment and Undersea Warfare Aircrew training.
CNATTU Jacksonville consists of seven maintenance training units and Training Support Detachment Mayport, providing 126 courses of instruction and training for more than 5,600 students annually, representing 36 Navy enlisted classification codes and Marine occupational specialty codes.
Commander, Navy Region Southeast

Rear Adm. Gary Mayes is one of 10 Navy Region commanders worldwide, setting policy and providing the leadership and continuity necessary to sustain the highest quality, combat-ready force. Navy Region Southeast leads the combined efforts of 18 installations that support our operational fleet units in the southeastern United States and the Caribbean, including:
Naval Air Station Jacksonville, Florida.
Naval Station Mayport, Florida.
Naval Air Station Key West, Florida.
Naval Support Activity Mid-South, Millington, Tennessee.
Naval Support Activity Orlando, Florida.
Naval Support Activity Panama City, Florida.
Naval Air Station Pensacola, Florida.
Naval Air Station Whiting Field, Florida.
Naval Support Facility Beaufort, South Carolina
Naval Submarine Base Kings Bay, Georgia.
Naval Construction Battalion Center Gulfport, Mississippi.
Naval Air Station Meridian, Mississippi.
Naval Air Station Joint Reserve Base New Orleans, Louisiana.
Naval Air Station Corpus Christi, Texas.
Naval Air Station Kingsville, Texas.
Naval Air Station Joint Reserve Base Fort Worth, Texas.
Naval Station Guantanamo Bay, Cuba.
Naval Support Activity Charleston, South Carolina
The commander serves as the Navy's regional planning agent and regional environmental and public affairs coordinator, as well as the U.S. Environmental Protection Agency liaison. He is also the casualty assistance calls officer for the southeastern United States and serves as the response task force commander.
DLA Distribution Jacksonville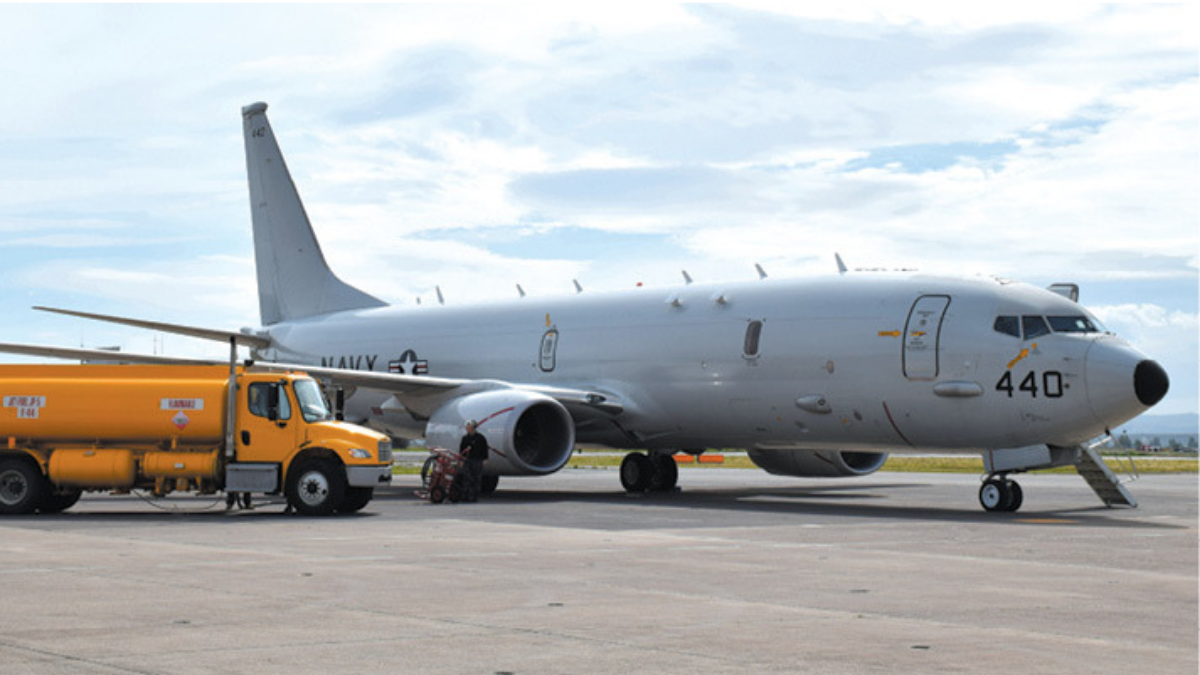 DLA Distribution Jacksonville, Florida, ensures that its major customer, the Fleet Readiness Center Southeast (FRCSE), has the right material at the right place, at the right time and at the right price to perform depot maintenance on aircraft engines, avionics, airframes and other electronic components. These parts are critical to the rework facilities and maintenance teams that travel worldwide to assist air squadrons and other units requiring aircraft maintenance, modification and repair work. The airplanes, engines and components repaired at the FRCSE are critical items for the warfighter in their combat arenas around the world.
DLA Distribution Jacksonville also supports a wide variety of customers from the Department of Defense and the National Aeronautics and Space Administration to the U.S. Customs Service. DLA Distribution Jacksonville's customer base includes NAS Jacksonville and NS Mayport, as well as operational and deployed Navy and Marine Corps forces worldwide.
Fleet Area Control Surveillance Facility Jacksonville

Upon establishment of Fleet Area Control Surveillance Facility Jacksonville (FACSFACJAX), the mission assumed was one that was initially assigned to Commander, Fleet Air Jacksonville (COMFAIRJAX) until June 30, 1973. On July 1, 1973, upon disestablishment of COMFAIRJAX, four members of COMFAIRJAX staff were transferred to NAS Jacksonville for administrative support and co-located with the Navy Ground Control Intercept Site (NGCI) to continue the mission as the Jacksonville Operating Area Coordination Center (JOACC). This was the first small step toward combining the individual functions associated with scheduling and control of the Jacksonville fleet operating areas.
Since 1973, the mission performed by JOACC steadily increased in scope and complexity. In July 1974, the chief of naval operations verified the operational requirement for the establishment of a FACSFAC at NAS Jacksonville, and the JOACC and NGCI site were scheduled for expansion into an interim FACSFAC. To fulfill this ever-increasing need for coordinating military and civilian use of the Jacksonville fleet areas, the chief of naval operations directed in August 1976 that FACSFACJAX be established as a separate command effective April 1, 1977.
FACSFACJAX is responsible to COMNAVAIRLANT for the scheduling and control of offshore fleet operating areas, military special use airspace, and land target and electronic warfare missions. FACSFACJAX is also the military coordinator with the Federal Aviation Agency and other applicable agencies for the liaison required by fleet users for operations in the FACSFACJAX area of responsibility.
NAVSUP Fleet Logistics Center Jacksonville

Naval Supply Systems Command (NAVSUP) Fleet Logistics Center (FLC) Jacksonville, one of eight fleet logistics centers under NAVSUP Global Logistics Support (GLS), provides operational logistics, business and support services, and other functions as may be directed by GLS to the fleet, shore and industrial commands of the Navy, Coast Guard, Military Sealift command and other joint allied forces. Services include contracting, regional transportation, fuel, material management, household goods movement support, postal and consolidated mail, warehousing, global logistics and husbanding, hazardous material management and integrated logistics support.
NAVSUP FLC Jacksonville manages a workforce of more than 900 military, civilian and contractor personnel, delivering combat capability through premier regional logistics, at the right level and the right cost.
Through NAVSUP transformation initiatives, NAVSUP FLC Jacksonville has evolved from a local storefront operation with several remote regional sites to a unified and decentralized single-point provider of supply chain and logistics products and services for all naval activities throughout Navy Region Southeast, from Texas to Cuba.
The command's expanded area of responsibility through a series of supply functional alignments includes 17 sites, 49 fleet units and two industrial activities in seven states throughout the southeastern United States and the Caribbean, in each case bringing efficiencies to the newly aligned organizations.
Fleet Logistics Support Squadron 58
Fleet Logistics Support Squadron 58 was established at NAS Jacksonville in November 1977. The squadron is composed of active-duty and Selected Reserve personnel who provide seven-day, around-the-clock, worldwide logistics support for all Department of Defense forces.
The "Sunseekers" operate three Boeing C-40A Clipper aircraft. The C-40A operates at speeds in excess of 500 mph and altitudes up to 41,000 feet and is capable of carrying seven crewmembers, 121 passengers, 30,000 pounds of cargo, or various combined passenger and cargo loads.
Since its establishment, VR-58 has compiled more than 41 years and more than 142,000 Class-A mishap-free flight hours, transporting more than 20 million pounds of cargo and more than 18 million passengers, and provided personnel and aircraft during over 165 overseas detachments.
Squadron missions encompass worldwide fleet support throughout the United States, Caribbean, Central and South America, Asia, Europe, Africa, Middle East, Mediterranean and the western Pacific, including the Republic of China and the Indian Ocean.
VR-58 has directly supported operations for U.S. forces in Lebanon, Grenada, NATO, and Operations Desert Shield and Desert Storm, as well as many other missions. Awards include the CNO Safety Award, the Congressman Bill Chappell Award for Operational Excellence, the Meritorious Unit Commendation, the Navy Unit Commendation, the Fleet Logistics Support Wing Training Excellence Award and the James M. Holcombe Award for Maintenance Excellence. The squadron also earned the JOSAC Operational Unit of the Year Award for 2000-2001, the Regional Environmental Stewardship Award, the National Defense Transportation Association Military Unit Award for 1996-1997 and the Administrative Excellence Award. Additionally, the Sunseekers of VR-58 received the ultimate honor for the logistics community by winning the coveted Noel Davis Trophy for achieving the highest level of readiness.
VR-58 also coordinated and executed operations directly supporting Operations Enduring Freedom, New Dawn, Inherent Resolve, Enduring Freedom - Philippines, Tomodachi and countless multinational exercises. Sunseekers supported humanitarian efforts to include relief after Hurricanes Maria and Irma's direct hit of the Jacksonville area, as well as support to the people of Puerto Rico. Efforts included the transportation of NOSC Puerto Rico personnel and a Congressional delegation assigned to refine federal government relief efforts.
In the event of mobilization and recall of military forces, VR-58 is completely prepared and would conduct the same mission it performs throughout the year. Through reserve squadrons such as VR-58, the U.S. military ensures quick reaction to any emergent world situation. VR-58 is a prime example of the "One Navy" concept, in which a reserve force squadron is fully integrated into fleet service.
Fleet Logistics Support Squadron 62

Fleet Logistics Support Squadron 62 (VR-62) is a Navy Unique Fleet Essential Airlift (NUFEA) C-130T unit that provides short-notice, emergent global air logistics support to US Naval Forces worldwide. The squadron, known as the "Nomads," is one of 14 Naval Air Reserve Force Logistics Support Squadrons which make up the Fleet Logistics Support Wing located at Joint Reserve Base Fort Worth, Texas. The "Nomads" have maintained a year-round presence with five C-130T aircraft and remain an integral part of fleet support to the Navy and Marine Corps team. To date, they have transported in excess of 50,000 passengers and more than 75 million pounds of cargo since receiving the C-130T aircraft.
Fleet Readiness Center Southeast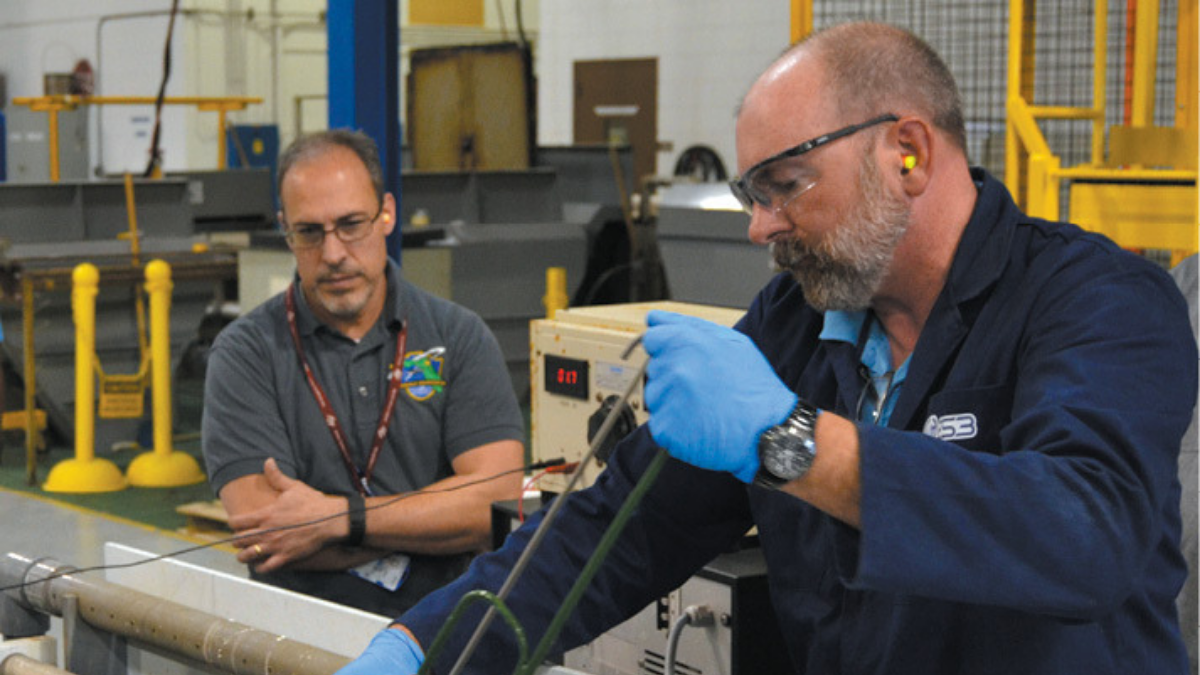 Fleet Readiness Center Southeast (FRCSE) is one of eight fleet readiness centers commissioned by the U.S. Navy and only one of three depots performing in-depth maintenance, repair, modifications and overhaul for assigned aircraft platforms, engines, weapons, systems, components and accessories. The command has oversight for three military detachments at NAS Jacksonville, NS Mayport and NAS Key West, Florida.
FRCSE shore-based Sailors serve in a variety of technical, administrative and leadership specialties. They provide intermediate-level maintenance and repair support for homeported and visiting squadrons. FRCSE is the largest tenant command on NAS Jacksonville and the largest industrial employer in Northeast Florida and Southeast Georgia. FRCSE has a personnel complement of 2,900 federal civilian employeesto 5,565 federal civilian employees, military members and contractors and 900 Sailors, augmented by 550 contract workers. Artisans perform phased and planned maintenance and repairs, conversion, modernization, integrated maintenance and in-service repair on P-3C Orion, F/A-18 Hornet, T-6/T34/T-44 Trainers and SH-60 helicopters. Manufacturing fabricates a wide variety of the parts and components needed to support service life extension and high flight hour programs. Artisans utilize conventional and computer numerically controlled machining to fabricate, repair and refurbish aircraft and engine components and sheet metal parts. They are often called upon to fabricate scarce or one-of-a-kind parts and components to meet urgent fleet demands. In-house engineering and logistics personnel provide production and fleet support.
The Crinkley Engine Facility, the Navy's largest engine repair facility, leverages state-of-the-art technology to provide complete overhaul capabilities for most repairable engine components, assemblies and accessories. FRCSE repairs components at the intermediate and depot-level facilities in support of the structural mechanical, avionics and engine component programs. These components include miniature and sizable electronic and mechanical parts that makeup aircraft, engine and weapon systems.
Fleet Replacement Squadron Patrol Squadron 30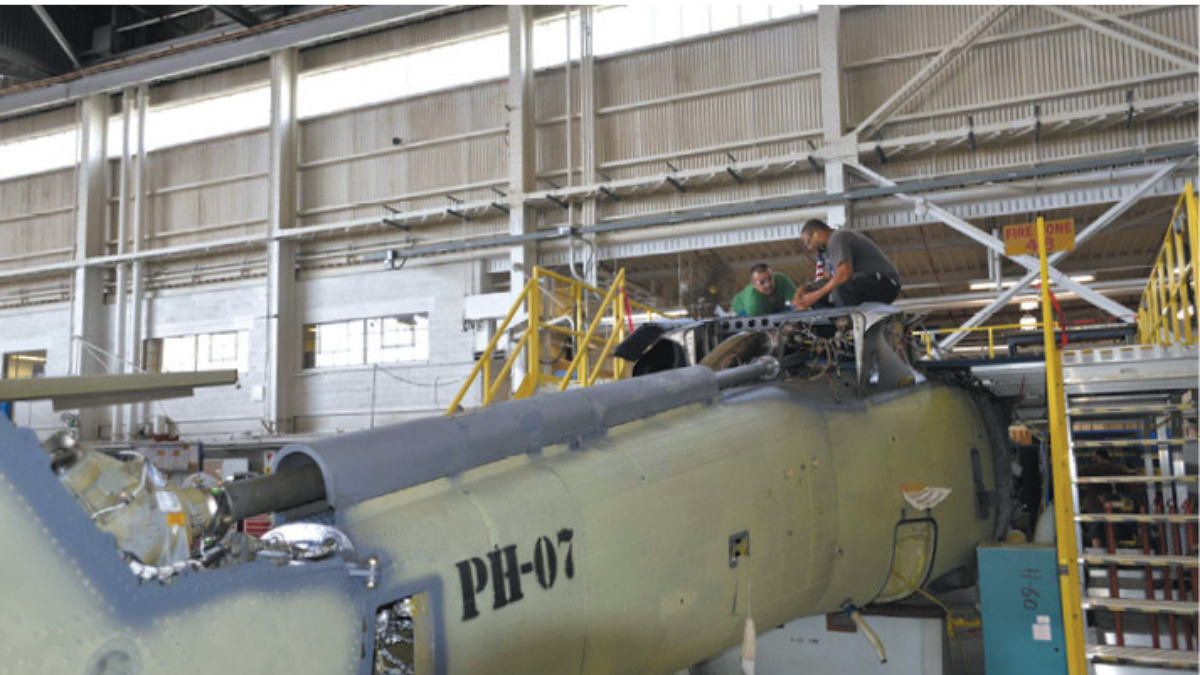 Patrol Squadron 30 (VP-30), the "Pro's Nest," is the U.S. Navy's single-site Maritime Patrol Fleet Replacement Squadron (FRS). Its mission is to provide aircraft-specific training for naval aviators, naval flight officers, and enlisted aircrewmen prior to reporting to the Fleet. VP-30, now the Navy's largest aviation squadron with more than 1,100 members, trains more than 700 officer and enlisted personnel annually. In addition, foreign military personnel from Germany, Pakistan, Norway, Netherlands, Japan, Thailand, Republic of Korea, United Kingdom, and Australia have received training from the staff of the "Pro's Nest."
Commissioned in June 1960 at NAS Jacksonville, Florida, VP-30 trained flight crews for P-5 Marlin and P-2 Neptune aircraft. In June 1963, VP-30 Detachment Alfa was formed at Patuxent River, Maryland to begin training in the newly introduced P-3 Orion. Growth of VP-30 Detachment Alfa soon became significant enough that the squadron homeport was changed to NAS Patuxent River in 1966.
Flight operations continued at NAS Jacksonville until P-2 aircraft were phased out of service in December 1968. June 1969 marked the beginning of P-3C training with its computerized data processing equipment. In 1970, VP-30 assumed training for P-3 maintenance personnel with the Fleet Readiness Aviation Maintenance Program (FRAMP). From March-August 1975, the squadron returned to its present homeport of NAS Jacksonville. In August 1991 the command was designated a major shore command as the Maritime Patrol Community Fleet Replacement Squadron. In addition, a Squadron Augment Unit was established at VP-30 as part of the Active Reserve Integration to support FRS training and production. After acceptance of its first Boeing P-8A Poseidon aircraft in March 2012, VP-30 has been training officers, enlisted aircrewmen, and enlisted maintenance personnel on the new airframe, transitioning nine of 12 active squadrons, while concurrently maintaining training requirements as the P-3 FRS. In 2014, VP-30 began developing a cadre of instructors and maintenance professionals to train operators on the MC-4C Triton, Maritime Patrol Aviation's new persistent, high-altitude, long endurance Unmanned Air System.
Since its establishment in 1960, VP-30 has epitomized professionalism and excellence in naval aviation. This has been the Command's trademark, largely due to the rigorous process to screen ground and flight instructors nominated for assignment to the "Pro's Nest" for vast Fleet operational experience. Those selected undergo an extensive Instructor Under Training (IUT) syllabus to ensure the highest standards are maintained. VP-30 ensures the Fleet receives safe and competent replacement pilots, naval flight officers, aircrewmen, and maintenance technicians.
The "Pro's Nest" provides post-FRS training to the Fleet as well. In 1998, VP-30 formed the P-3 Weapons Tactics Unit (WTU) to provide Fleet-wide training on topics including advanced tactics, weapon system employment, and combat threat training. The WTU became the Maritime Patrol and Reconnaissance Weapon School in 2003 which became its own shore command in 2014. The "Pro's Nest" continues to evolve in order to meet the needs of the Fleet as the Maritime Patrol and Reconnaissance Community transitions to newer, more advanced platforms.
Patrol Squadron 30's awards include three Navy Meritorious Unit Commendations; United States Coast Guard Meritorious Unit Commendation with Operational Distinguishing Device for participating in the 1985-1986 Winter Law Enforcement Operation; the 1971, 1983, 1991, 1992, 1995, 1998, 2011, 2012, 2014, and 2015 CNO Safety Award; the 1995, 1999, 2000, and 2001 CINCLANTFLT Golden Anchor Award for retention; the 2010, 2015, and 2016 U.S. Fleet Forces Command Retention Excellence Award; and the 2010, 2011, 2012, 2013, 2014, 2015, and 2016 Medical Blue "M" Award. VP-30 was honored to receive the 2008, 2013, and 2016 Golden Wrench Award and the 2010 DEFY Fulcrum Shield Award. The squadron was awarded the 2005, 2006, 2013, and 2015 CDR T. G. Ellyson Aviator Production Excellence Award as the best Fleet Replacement Squadron in Naval Aviation. In June 2017, the squadron surpassed 52 years and 507,000 Class "A" mishap free flight hours, a Naval Aviation record.
Helicopter Maritime Strike Wing, Atlantic DET


Helicopter Maritime Strike Wing, Atlantic Detachment Jax carries on a long tradition of support to Atlantic Fleet helicopter squadrons. Originally established as Helicopter Antisubmarine Wing 1 (HSWING 1) on April 1, 1973, at NAS Quonset Point, Rhode Island, the wing was relocated to NAS Jacksonville Dec. 15, 1973, and subsequently redesignated as Helicopter Antisubmarine Wing, U.S. Atlantic Fleet (HSWINGLANT). Its mission was to train and support carrier-based (CV/CVN) HS squadrons to conduct all-weather, multisensory antisubmarine warfare (ASW), comprehensive, overwater search and rescue (SAR), and logistics support missions for all types of Atlantic Fleet units.
HSWINGLANT was disestablished and assimilated into Helicopter Sea Combat Wing, U.S. Atlantic Fleet (HSCWINGLANT) in Norfolk, Virginia, April 1, 2005, as part of a major reorganization of the Navy's helicopter community. HSCWINGLANT Detachment Jax was maintained at NAS Jacksonville to continue the support and training of Atlantic Fleet HS squadrons in the traditional missions of CV/CVN-based ASW, overwater SAR and logistics support, as well as missions such as combat search and rescue, naval special warfare support and anti-surface warfare. As HS squadrons transitioned to HSC squadrons and were relocated to Norfolk, the HSM community began its expansion at NAS Jacksonville. Helicopter Sea Combat Wing, U.S. Atlantic Fleet, Det. Jacksonville was reassigned to Commander, Helicopter Maritime Strike Wing, Atlantic (CHSMWL) in April 2011.
HSMWL Detachment Jacksonville continues to provide support and training to both expeditionary and CVN-based HSM squadrons stationed at NAS Jacksonville and Naval Station Mayport. All squadrons professionally fly and maintain the MH-60R helicopter in support of critical U.S. Navy missions around the world.
Helicopter Maritime Strike Squadron 60
Helicopter Anti-Submarine Squadron Light 60 (HSL-60) was established on April 1, 2001 to provide operational SH-60B detachments to U.S. surface combatants deployed around the world. Since 2011 the "Jaguars" have completed numerous deployments to nearly every corner of the globe, and were the first Navy HSL squadron to maintain a night airborne Use of Force capability for warning shots and disabling fire. In June 2015, the squadron transitioned to the MH-60R multi-mission helicopter and was re-designated Helicopter Maritime Strike Squadron 60 (HSM-60). Comprised of approximately 200 Full-Time Support (FTS) and Selected Reserve Sailors, HSM-60 remains the only HSM squadron in the Navy Reserve and provides valuable operational support to Helicopter Maritime Strike Wing Atlantic and U.S. Fleet Commanders. HSM-60 was selected as Commander, Naval Air Force Reserve's Squadron of the Year for 2016.
Helicopter Maritime Strike Squadron 70

Helicopter Maritime Strike Squadron 70 (HSM-70), home of the "Spartans", was established on Feb. 12, 2009 as the East Coast's first MH-60R helicopter squadron. Bringing new systems and capabilities to the fleet with the directed mission to conduct all-weather sea control operations in open-ocean and littoral environments, HSM-70 continues to be an integral asset of a Carrier Air Wing and Carrier Strike Group in support of a distributed force with a core aboard the CVN and MH-60R detachments aboard surface combatants. Since its maiden deployment with Carrier Air Wing Eight on USS George H. W. Bush (CVN 77) in 2011, HSM-70 successfully completed a nine-month deployment in 2014, and recently completed its third deployment in the 5th and 6th Fleet area of responsibility directly supporting Carrier Strike Group Two and Operation Inherent Resolve. The MH-60R continues to be the most survivable, lethal and reliable helicopter in the U.S. Navy's arsenal - projecting enhanced combat power to perform missions of antisubmarine warfare, anti-surface warfare, area surveillance and combat identification.
Helicopter Maritime Strike Squadron 72

Helicopter Maritime Strike Squadron 72 (HSM-72) was commissioned at NAS Jacksonville on Jan. 15, 2013. Previously known as Helicopter Anti-Submarine Squadron Light 42 (HSL-42) stationed at Naval Station Mayport, the Command was the first East Coast Lamps MK-III squadron to fly the SH-60B helicopter. HSL-42 supported 10 operational detachments which deployed with one or two aircraft providing a multi-mission air warfare capability. Today, HSM-72 deploys combat aircrews, Sailors and MH-60R helicopters to all corners of the globe in support of a Carrier Air Wing operations as combat elements embarked aircraft carriers, cruisers and destroyers. The squadron's namesake, "Proud Warrior," is derived from the heritage of the Native American Indian: principled ... disciplined ... confident.
Helicopter Maritime Strike Squadron 74

Helicopter Maritime Strike Squadron (HSM) 74, based out of Naval Air Station Jacksonville, employs the multi-mission helicopter MH-60R "Seahawk," and performs two primary missions: anti-submarine warfare and anti-surface warfare. The MH-60R also supports a host of secondary missions including search and rescue, vertical replenishment, medical evacuations (MEDEVAC), communications relay, command and control warfare (C2W), non-combat operations, naval surface fleet gunfire support, as well as command and control communications.
The squadron's namesake "Swamp Fox" derives from the Revolutionary War hero Gen. Francis Marion. From 1775-1783, his tiny, unconventional band of patriots harassed and continually defeated the larger, better-equipped forces of the British Army. The image of the "Swamp Fox" is an apt metaphor for the multi-role concept and HSM-74 in particular, which is a similarly small force that is capable of inflicting significant punishment upon the enemy.
HSM-74 mans some of the Fleet's most technologically advanced ships, including Nimitz class aircraft carriers, Ticonderoga class guided missile cruisers, and Arleigh Burke class guided missile destroyers.
The squadron was established as HSL-44 on Aug. 21, 1986, it has been at the forefront of the U.S. Navy rotary wing aviation ever since. The Swamp Foxes have participated in over 30 years-worth of search and rescue and MEDEVAC operations, saving countless sailors and mariners in the process.
HSM-74 led counter-narcotics operations have played a vital role in preventing waterborne drug-smugglers from reaching the United States, thus deterring future smugglers and keeping innumerable quantities of drugs from reaching our shores.
The Swamp Foxes were also the first fleet squadron to fire the Hellfire missile, the first Atlantic Fleet squadron to fire the Penguin missile, and the first operational squadron to carry the MK 54 war shot torpedo. HSM-74 continues to be at the forefront for readiness and mission accomplishment, and continuing to break new ground by serving as the first East Coast HSM Squadron to deploy with digital rocket launcher and advanced precision weapons kill system (APKWS), and the first squadron to wield the unparalleled flexibility of a "swing load" aircraft, boasting a compliment of both Hellfire and APKWS simultaneously.
As a testament to the Squadron's sustained excellence, HSM-74 earned the 2013 and 2015 Battle "E", Arleigh Burke Fleet Trophy, Arnold J. Isbell Trophy, Retention Excellence, & HSMWINGLANT Safety Award, 2013-2016 Retention Excellence and Medical "M" Award, 2016 EAWS Pennant, and the 2016 CNO Aviation Safety Award.
The Swamp Foxes have faced wartime operations in a manner worthy of their namesake. Recently during Operation Inherent Resolve HSM-74 deployed from USS Eisenhower (CVN-69) with three combat elements onboard the USS San Jacinto (CG-56), the USS Nitze (DDG-94), and the USS Mason (DDG-87) as a part of Carrier Strike Group Ten. During these operations, Swamp Fox crews were involved in search and rescue, maritime interdiction, defense of shipping and infrastructure, surveillance, and surface fleet gunfire support missions.
As part of the prodigious Battle Axe Team of CVW-3, HSM-74 will continue to lead the way as it carries out the nation's business with precision, teamwork, and excellence.
Naval Facilities Engineering Command Southeast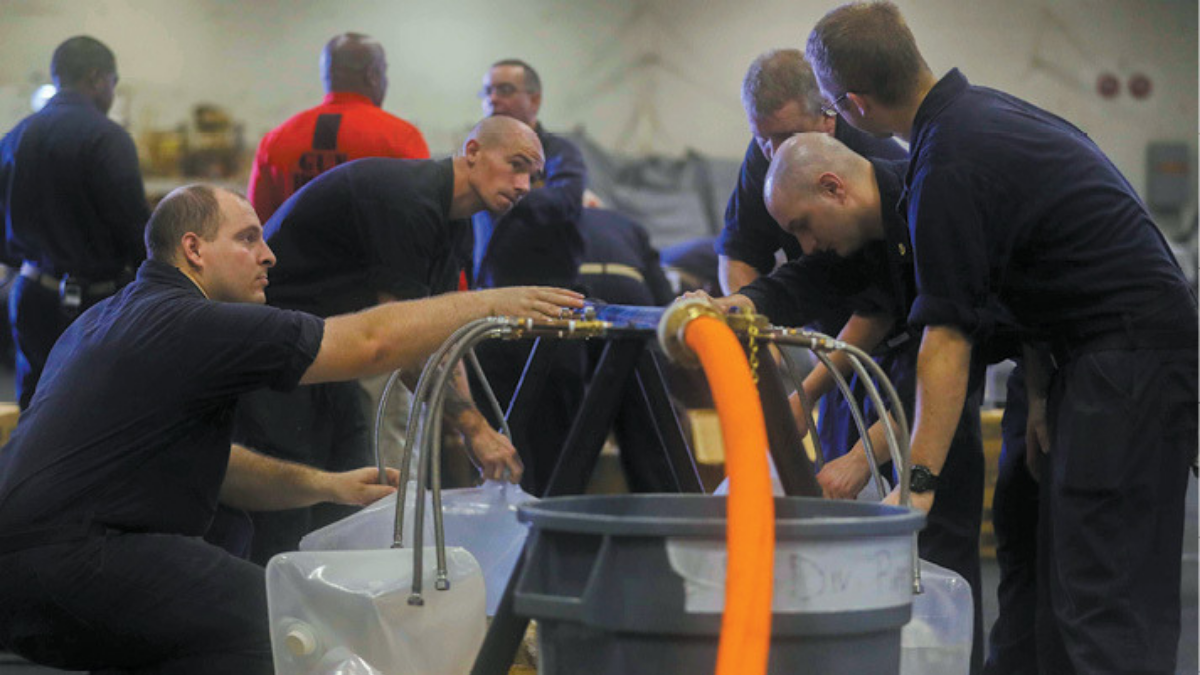 Naval Facilities Engineering Command (NAVFAC) Southeast currently employs approximately 1,700 civilians, 140 military personnel and 45 contractors in 12 states from Charleston, South Carolina, to Kingsville, Texas, and south to Guantanamo Bay, Cuba. The volume of business for fiscal year 2016 was projected at $2 billion with an annual payroll of $160 million. The headquarters, in Jacksonville, Florida, supports activities in more than 18 field offices within its area of responsibility.
NAVFAC Southeast plans, designs and manages construction for the Navy and other governmental agencies. NAVFAC Southeast professionals also acquire and dispose of real estate, provide environmental support, manage and maintain the facilities on all naval bases, and provide housing for military families. NAVFAC Southeast public works departments provide facilities support services to each naval installation in their area of responsibility. Every day presents new challenges for the professionals of the command. From planning a new full-service hospital to constructing of a state-of-the-art hangar facility, members of the command make significant contributions to the Navy.
Navy Operational Support Center (NOSC) Jacksonville


The NOSC, formerly known as Naval Air Reserve Training Unit (NARTU), was organized April 22, 1946 at Cecil Field Naval Auxiliary Air Station Jacksonville and commissioned in June 1946. NARTU then moved to NAS Jacksonville in September 1946 in building 900 & 901 and shared hangar 113 with the Naval Air Transport Service. NARTU, otherwise known as Navy Air Reserve (NAVAIRES), became the Navy Operational Support Center (NOSC) on March 31, 2006.
Jacksonville Reserve units were called to duty during the Korean conflict, the Berlin crisis and the Cuban missile crisis. Many Jacksonville-based units served during the Vietnam War, flying voluntary missions to the Western Pacific in support of the U.S. effort by airlifting humanitarian goods. More than 400 members of the Jacksonville Reserve team deployed during Desert Storm, which was the largest and fastest mobilization since World War II.
After the attacks of Sept. 11, 2001, the Navy Reserve greatly increased the number of individual and unit mobilizations and drew from its full-time support (FTS) staff to perform individual augmentations all over the world.
Since 2005, NOSC Jacksonville has successfully mobilized over 1000 selected reservists and multiple large reserve units in support of the global war on terrorism, operations Iraqi Freedom and Enduring Freedom, and a host of other Navy requirements.
Today, NOSC Jacksonville is the largest NOSC in the Southeast Region and supports more than 2,000 selected reservists in
70 reserve units throughout the area.
A staff of 47 FTS personnel and two civilians ensures reserve personnel are billeted, paid, trained, supported and medically prepared to mobilize and provide critical support wherever it is needed.
Navy Entomology Center of Excellence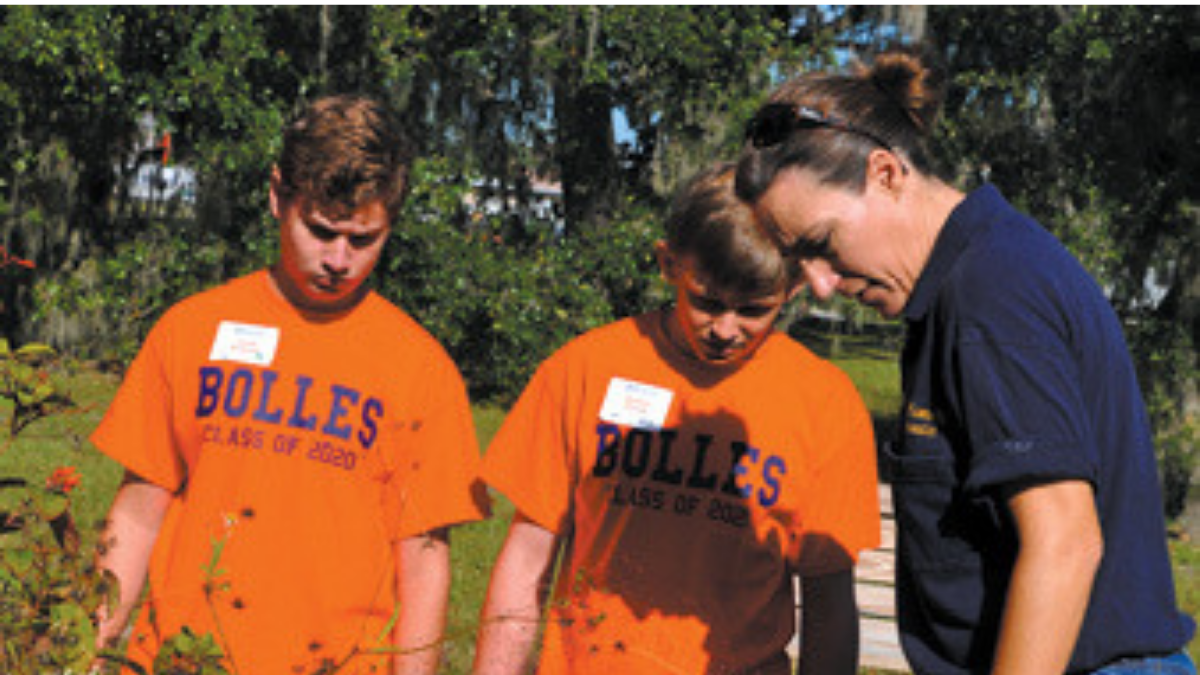 In 1947, the Malariology and Pest Control Unit was relocated to Naval Air Station Jacksonville, Florida, and commissioned the Malaria and Mosquito Control Unit No. 1 July 1, 1949. In 1952, the unit was renamed Preventive Medicine Unit No. 1 (PMU-1). PMU-1 became the Disease Vector Control Center (DVCC) in 1957 and was assigned an expanded mission and area of operation to include roughly half the world. In January 1978, DVCC officially became the Navy Entomology Center of Excellence (NECE).
NECE is the Navy and Marine Corps center of expertise for operational entomology. We develop and evaluate novel products and application technologies to better protect deployed forces from blood-feeding insects and other arthropods that transmit human diseases. We provide force health protection through operational disease vector surveillance, control and training to enhance Navy and Marine Corps mission readiness. We are an expertly prepared and led team of diverse, motivated Sailors and civilians who, guided by our core values, demonstrate enthusiasm and pride in everything we do, squarely focused on mission accomplishment and the success of our customers.
More information can be found at the NECE home page at www.med.navy.mil/sites/nmcphc/nece.
For questions concerning mosquitoes, ticks or other pests, please contact the Navy Entomology Center of Excellence by emailing Fleetsupport-NECE@med.navy.mil.
Navy Munitions Command Det. Jacksonville

The Navy Munitions Command (NMC) CONUS East Division (CED) was established Dec. 1, 2005. The mission of the division is to provide East Coast ordnance management for fleet and shore stations; to exercise command and control responsibility over the NMC CED detachments and units and sustain stock points assigned; to provide quality and responsive ordnance material handling, technical, material support to the fleet and other customers in the areas of retail ammunition management; and to maintain and operate explosive ordnance out-loading and transshipment facilities.
NMC established a new detachment at NAS Jacksonville Oct. 1, 2008, when it transitioned from the NAS Jacksonville Weapons Department. NMC Det. Jacksonville functions as one of the Navy's centers for ordnance management that aligns all fleet ordnance support operations ashore worldwide and provides quality and responsive logistics, technical and material ordnance support to the warfighters. NMC is responsible for providing ordnance management for fleet and shore stations, quality and responsive ordnance material handling, technical and material support to the fleet and customers in the areas of retail ammunition management, and for operating explosives ordnance out-loading and transshipment facilities.
NMC Det. Jacksonville is a shore activity in an active, fully operational status commanded by an officer in charge (OIC). The detachment reports to the commanding officer of NMC CED in Yorktown, Virginia. The NMC OIC collaborates with the installation commanding officer for local ordnance operational issues.
Patrol and Reconnaissance Wing 11

Patrol and Reconnaissance Wing 11's history and reputation remain unparalleled. Commissioned on Aug. 15, 1942, at Norfolk, Virginia, Patrol Wing 11 relocated five days later to San Juan, Puerto Rico, to provide support for Allied shipping convoys in the Navy's Caribbean Sea Frontier. As the Navy overcame Germany's Atlantic/Caribbean U-boat campaign, Wing 11's PBY-5Ns patrolled a million square miles of ocean, providing assistance and spotting to scores of stricken Allied ships and sinking 10 German submarines while damaging 18 others.
In 1950, during the post-World War II drawdown, Wing 11 shifted homeports to Naval Air Station Jacksonville, Florida, and transitioned to the P2V Neptune. Throughout the decade, Wing 11's squadrons continued to patrol vast areas in support of long-range reconnaissance and fleet exercises. Operational commitments grew as the Cold War intensified, and Maritime Patrol Aviation (MPA) continued to refine warfighting competencies in antisubmarine warfare, aerial mine warfare, search and rescue, and aerial photographic intelligence.
MPA excellence continued in the 1960s. Wing 11 supported the Project Mercury Space Program by operating aircraft on station during the recovery of the nation's first astronauts. Later on when President John F. Kennedy ordered a naval blockade of Cuba, Wing 11 squadrons monitored Soviet ship movements and provided overhead surveillance. Beginning in the 1960s, the venerable P-3C Orion, a land-based, long-range antisubmarine warfare patrol aircraft, replaced the P2V Neptune fleet. In the years that followed, the squadrons recorded thousands of hours "on top" of Soviet submarines during Cold War operations from Greenland, Iceland, Bermuda, Ascension Island, the Canary and Azores islands, and bases throughout the Mediterranean.
After the Cold War, the wing continued to meet the evolving needs of the Navy, proving the P-3C as a multi-mission platform over land and sea; supporting operations Desert Shield and Storm; establishing an airborne reconnaissance capability during the Balkan wars; and supporting counterdrug detection, monitoring and interdiction operations in the Southern Hemisphere.
In 1998, the Navy formally recognized the close link between VP and VQ missions, bringing Fleet Air Reconnaissance Squadron 2 into Wing 11 and amending the command name to Commander, Patrol and Reconnaissance Wing 11.
The P-3C saw significant enhancements through its life at the wing. The Anti-surface Warfare Improvement Program delivered traditional maritime capabilities, real-time intelligence, surveillance and reconnaissance, and Standoff Land-Attack Missile capability to theater and fleet commanders. Wing 11 units proved their continued relevance and vitality during Operation Allied Force over Kosovo in 1999 and in subsequent stabilization efforts there.
The terrorist attacks of Sept. 11, 2001, signaled a new focus for Wing 11 units. In addition to traditional missions, units supported homeland defense and the global war on terrorism in operations Vigilant Shield and Enduring Freedom, respectively. During Operation Iraqi Freedom, Wing 11's VP-45 was the first East Coast squadron to establish a permanent detachment site in Iraq, flying combat missions in direct support of the troops on the ground. Additionally supporting Department of Defense initiatives, Wing 11 transferred administrative control of VQ-2 to Wing 10 in Whidbey Island, Washington, and subsequently acquired Jacksonville's Aircraft Intermediate Maintenance Department and Aviation Supply Detachment.
Wing 11's most recent combat role includes providing thousands of on-station hours in the skies over Libya in support of Operation Unified Protector. In 2011, a VP-5 crew fired AGM-65F Maverick missiles at a Libyan patrol craft, causing it to be beached. The patrol craft was suspected of attacking merchant vessels in the port city of Misrata. The P-3C continues to prove itself a vital asset in naval aviation.
After 50 years of faithful service and the 50th anniversary of Maritime Patrol and Reconnaissance Force, the P-3C Orion is being phased out of the fleet, although the reserve squadron, VP-62 continues to operate the P-3C Orion. In 2012, the wing accepted its first fleet delivery of the P-8A Poseidon multi-mission aircraft. In addition, Wing 11 has recently added a new squadron to its arsenal: Unmanned Patrol Squadron 19 (VUP-19), which will fly the MQ-4C Triton unmanned aerial system. The P-8A and MQ-4C will serve as the future of maritime patrol and reconnaissance. Wing 11's history proves it to be a necessary force in the naval aviation community as it will man, train and forward deploy squadrons well into the future.
Wing 11's squadrons include VP-5, VP-8, VP-10, VP-16, VP-26, VP-45, VP-62 and VUP-19.
Patrol Squadron 5

For more than eight decades, the command now recognized as Patrol Squadron 5 (VP-5) has served the cause of freedom. From ocean to ocean, the Sailors and aviators who have comprised this squadron's roll call have helped build a record of maritime patrol aviation (MPA) warfighting excellence and extraordinary professional achievement and service.
Commissioned in 1937 and initially designated as VP-17, the Navy's second oldest VP squadron flew and maintained the PM-1. The first squadron patch depicted a seal balancing a bomb on its nose to represent operations in Alaska and Pacific Northwest sites. In 1938, VP-17 transitioned to the PBY-2, changed designation to VP-42 in 1939, and accepted the amphibious-capable PBY-5A in 1942. During World War II, the squadron directly contributed to some of the earliest allied victories in the Pacific theater. In February 1943, the Navy redesignated VP-42 as Bombing Squadron 135 (VB-135) at Whidbey Island, Washington. Nicknamed the "Blind Fox" squadron to reflect the squadron's method of flying "blind" through heavy weather and depict a blindfolded fox riding a flying gas tank carrying a bomb and cane.
In August 1943, the Blind Foxes joined sister squadrons in bombing Kiska Harbor during the "Kiska Blitz", hastening the Japanese abandonment of the island and avoiding a costly amphibious assault. In 1944, the squadron shifted to Attu Island to support photo-reconnaissance efforts aimed at unveiling Japanese activity in the Kurile Islands.
Peacetime brought significant force structure changes and in 1945, the Navy Department moved the squadron to Edenton, North Carolina, and then to Quonset Point, Rhode Island.
Redesignated as VP-135 and then to Medium Patrol Squadron 5, the Blind Foxes relocated again in January 1947 to Roosevelt Roads, Puerto Rico under operational control of Commander, Fleet Air Wing 11.
In 1948, the squadron moved to the Lockheed P2V Neptune, equipped with magnetic anomaly detection equipment capable of detecting large, magnetic objects underwater. The technology to detect submerged submarines through non-acoustic means facilitated a major capability leap in anti-submarine warfare (ASW) and manifested itself not only in squadron operations but also in the evolution of the squadron name and patch.
Designated as VP-5 in December 1948, the squadron became known as the "Mad Foxes" and changed the patch to depict a fox casually preparing to strike a submarine with a sledgehammer.
The Mad Foxes moved to Jacksonville, Florida in December 1949. Throughout the Cold War, deployments focused on ASW and anti-surface warfare against Soviet and Soviet-aligned forces. VP-5 made its mark on space history in May 1961 when it aided the post-mission seaborne recovery of Cmdr. Alan Shepard, Jr. and later in the recovery of Capt. Virgil Grissom post Project Mercury.
On Jan. 12, 1962, the squadron endured a terrible tragedy during an ice patrol mission along the Greenland coast, when an aircraft crashed into the Kronborg Glacier and killed Executive Officer Cmdr. Norbert Kozak and all crew onboard. In 2004, the Navy accomplished a daunting recovery of remains and memorialized the crew at the crash site, fulfilling a dream of many active duty and retired MPA Sailors.
VP-5 was one of the first and most critical units to support President John F. Kennedy's quarantine of Cuba in October 1962. Patrols from Jacksonville, Roosevelt Roads, and Guantanamo Bay tracked the lead Soviet ship bound to Cuba in advance of contact with United States Navy (USN) surface forces.
In June 1966, VP-5 transitioned to the Lockheed P-3A Orion and consistently prosecuted frontline Soviet submarines in the Atlantic and Mediterranean. Squadron crews also participated in Yankee Station patrols off of Vietnam during anti-filtration and open ocean surveillance flights, and night radar coverage of the Gulf of Tonkin in defense of USN aircraft carriers.
In early 1974, VP-5 transitioned to the P-3C Orion. In February 1986, a VP-5 crew launched following the Challenger disaster and located the space shuttle nose cone to help direct recovery vessels to the site. During August 1974, another VP-5 crew spotted a disabled Soviet Yankee class submarine. The Mad Foxes remained on-top the stricken submarine for the final hours it remained afloat and provided critical information to the chain of command during an episode with national security implications. Following the U.S. victory in the Cold War and subsequent dismantling of the Soviet Union, MPA continued to maintain core ASW competencies while serving the nation in other warfare areas. Flying the Orion Update III, the Mad Foxes deployed in early 1991 to Rota, Spain, with extended detachments to Souda Bay, Crete in direct support of Operations Desert Shield and Desert Storm.
VP-5 became the first squadron to cover the entire Atlantic Ocean operational MPA requirement alone in August 1995. "Tri-sited" between Keflavik, Puerto Rico, and Panama, VP-5 helped usher in an era of multiple detachments within a single deployment. In February 1997, the squadron supported Keflavik-based ASW and NATO interoperability flights and Caribbean drug interdiction flights, contributing to a U.S. Southern Command (SOUTHCOM) year-long total interdiction effort valued at over one billion dollars.
In 1998, VP-5 became the first East Coast deployer with the P-3C Aircraft Improvement Program modification. The new warfighting suite enabled MPA fliers to improve their already formidable contributions to national security objectives during the Balkans Wars. The Mad Foxes excelled in missions over Bosnia-Herzegovina in support of Operation Deliberate Forge and over Kosovo in Operation Eagle Eye, bringing to theater the first long flight legs, all-weather, day or night, overland reconnaissance sensor-to-shooter platform.
Deployed to Sigonella, Italy in August 2001, VP-5 relocated multiple crews and aircraft to Souda Bay, Crete, following the Sept. 11 terrorist attacks on New York and Washington, D.C. Following the commencement of Operation Enduring Freedom, the Mad Foxes provided the backbone of a sweeping theaterwide intelligence, surveillance and reconnaissance operation encompassing 6,600 mishap-free flight hours. Additionally, the squadron supported continued efforts to maintain peace and stability in the Balkans with flawless performances in operations Deliberate Forge and Joint Guardian.
On the eve of the Iraq War in 2003, the Mad Foxes left for deployment, this time operating from as many as eight sites simultaneously. VP-5 succeeded in a host of missions, including Pacific and Caribbean counter-drug operations, sensitive SOUTHCOM overland reconnaissance operations, Atlantic and Mediterranean armed escort missions, and critical surface surveillance missions in the Red Sea.
Crews also flexed to Operation Iraqi Freedom requirements, completing the first P-3C sortie over northern Iraq, braving high-threat areas to provide critical real-time intelligence to U.S. forces engaged with the enemy. During its 2006-07 deployment, the Mad Foxes conducted operations simultaneously in SOUTHCOM supporting counter-narcotics operations, U.S. Central Command in support of Operations Enduring Freedom and Iraqi Freedom, and in U.S. European Command supporting Operation Active Endeavor and reinitiated support of Kosovo Force. In February 2008, VP-5 conducted a surge deployment back to Sigonella, establishing Patrol Squadron Sigonella, a pioneering command encompassing elements from five different organizations. The squadron conducted a multisite deployment in 2009 to include both SOUTHCOM and U.S. Pacific Command (PACOM) sites. In SOUTHCOM, VP-5provided combat ready aircrews to execute missions in support of Joint Interagency Task Force South's counter narcotics mission and prevented narco-terrorists and illicit drug traffickers from delivering over 2.8 billion dollars of illegal narcotics to U.S. shores. This deployment also included a mission to Netal, Brazil in support of the search and rescue effort for Air France Flight 447. In PACOM, VP-5 orchestrated and executed a bi-lateral ASW prosecution with the Japanese Maritime Self Defense Force, leading to the squadron earning the 2009 Captain Arnold Jay Isbell Trophy.
In 2011, VP-5 completed a very demanding and complex tri-site deployment. Twelve crews deployed to El Salvador, Sigonella, and Djibouti, Africa in support of CTG 47.1, CTG 67.1, and CTG 67.5. VP-5 participated in major operations to include Odyssey Dawn, Unified Protector, Caper Focus and Enduring Freedom. The squadron sent detachments to France, Greece, Sicily, and Spain to support other U.S. assets and multi-nation exercises, including the historic AGM-65F Maverick engagement during Operation Odyssey Dawn. This was the first successful employment of a Maverick against a hostile target in the history of Maritime Patrol and Reconnaissance Aircraft (MPRA). to El Salvador, Sigonella, and Djibouti. VP-5 participated in major operations to include Operations Odyssey Dawn, Unified Protector, Caper Focus and Enduring Freedom. While supporting Odyssey Dawn, the squadron achieved the first successful employment of an AGM-65 Maverick missile against a hostile target in the history of MPRA.
In May 2012, the squadron deployed to Kadena Airbase in Okinawa, Japan and brought with it the first five C4ASW modified Orions seen in the theater. The Mad Foxes provided timely and accurate ISR, maritime domain awareness, and ASW products to high level authorities in PACOM, all while practicing the "hub and two spoke" method of detaching combat aircrews to western Pacific nations to build relationships with allied countries. VP-5 completed 30 detachments to countries including Australia, Brunei, Indonesia, Malaysia, Palau, Philippines, Singapore, and Thailand. While deployed, the squadron participated in a variety of major exercises and operations including Operation Island Chief, Operation Enduring Freedom - Philippines, Exercise Valiant Shield, Exercise Keen Sword, and Operation Kuru Kuru.
After 39 years, VP-5 retired the P-3C Orion and transitioned to the P-8A Poseidon. Following Safe-for-Flight certification, the "Mad Foxes" independently launched the P-8A Poseidon for the first time on Aug. 6, 2013. In July 2014, VP-5 began its inaugural deployment of the P-8A to Okinawa, Japan. The Mad Foxes executed over 20 detachments to countries and territories including Australia, Malaysia, Diego Garcia, Bangladesh, Guam, the Philippines, Singapore, Thailand, and the Republic of Korea.
The P-8A proved its worth on station with its advanced warfighting capabilities and long-range maritime patrol ability. In March 2016, VP-5 embarked on their first dual-site deployment in the P-8A in support of 5th and 7th Fleet. During those six months, the Mad Foxes traveled to 13 countries in Asia and the South Pacific to include Australia, Brunei, Fiji, Thailand and Singapore. They achieved a 99 percent mission completion rate while executing 5,016.5 flight hours in some of the most demanding conditions around the world.
During the 2017 home cycle, VP-5 was the first P-8A squadron to earn the Battle Efficiency (Battle "E") award as a result of their efforts from the previous deployment. The Battle "E" is an annual award recognizing a command for its display of exceptional performance, efficiency, and mission readiness throughout the year.
In September 2017, the 'Mad Foxes' departed on another dual-site deployment. This was the first time a P-8A had operated out of El Salvador in 4th Fleet. The successful operations included numerous counter-narcotics missions resulting in the seizure or disruption of over 33,000 kilograms of illegal narcotics with a street value of over $2 billion. While in 6th Fleet, the 'Mad Foxes' detached to of 11 different nations across Europe and the Middle East from their primary base of operations in Sigonella.
The P-8A enables excellence on station while performing the essential tasks VP-5 has excelled at for over 82 years. Currently, the Mad Foxes continue to move forward as one of the premier MPRA aviation squadrons while embodying their motto 'No Fox like a Mad Fox!'
Patrol Squadron 8

The "Fighting Tigers" of VP-8 were commissioned in September 1942 as Patrol Squadron 201 in Norfolk, Virginia. During World War II, VP-201 flew the sea-based PBM Mariner in combat missions against German submarines that threatened Allied shipping throughout the Atlantic. In September 1948, the squadron received its current designation, VP-8. From 1962 through 2016, the Fighting Tigers deployed the P-3 Orion in multiple conflicts and operations in support of American interests around the world. Throughout its history, VP-8 has answered the call to serve in a number of capacities, from monitoring Soviet submarines during the Cuban missile crisis, providing 24-hour support to two carrier battle groups in both maritime and overland combat missions during Operation Iraqi Freedom, to conducting direct support of relief operations in response to the 2010 Haitian earthquake. For over 50 years flying the P-3 Orion, the Fighting Tigers and other maritime patrol squadrons successfully demonstrated their pre-eminent ASW, SUW, and ISR capabilities in every ocean of the world.
In March of 2016, VP-8 began its inaugural deployment in the P-8A Poseidon, one of the newest aircraft in the Navy's warfighting arsenal. Designed to continue the work-horse tradition of the P-3C Orion, the P-8A provides the fleet with more combat capability, responsiveness, and interoperability with both traditional manned forces and evolving unmanned sensors. The P-8A has significant growth potential, with planned technological improvements that extend global reach, payload capacity, and higher-operating altitude. Since transitioning to the P-8A, the Fighting Tigers have demonstrated continued excellence in all operational capabilities, winning both the 2016 Captain A.J. Isbell Antisubmarine Warfare Trophy and the 2016 Arleigh Burke Fleet Trophy Award. Whether in direct support of the strike group, conducting long-range reconnaissance, anti-surface or antisubmarine warfare, the P-8A is firmly in place as an extension of the eyes and ears of the fleet.
Today, VP-8 is composed of seven P-8A Poseidon aircraft operated by 12 combat aircrews. Each combat aircrew consists of three pilots, a tactical coordinator, a co-tactical coordinator, two acoustic operators, and two electronic warfare operators. The combat aircrews are responsible for employing the aircraft mission systems to accomplish complex and dynamic tasking. Squadron manning includes almost 70 officers and more than 250 enlisted personnel.
VP-8 maintenance, comprising more than 160 highly skilled maintenance professionals, has earned a reputation as the best in the fleet through their record of generating superb levels of aircraft availability and material readiness. A motivated corps of administrative, intelligence, and information technology specialists supports the squadron's worldwide operations.
The Fighting Tigers have achieved a reputation of operational excellence without sacrificing safety standards, completing more than 200,000 mishap-free flying hours since 1978. The pride and professionalism of every squadron member serves as a reminder to all of VP-8's dedication to excellence and service to our nation.
Patrol Squadron 10

Patrol Squadron (VP) 10 is one of the original naval aviation squadrons and one of the oldest patrol squadrons in the U.S. Navy. VP-10 was originally a derivative of VS-15, which formed in 1921. The squadron traces its official heritage, however, to July 1, 1930, with the commissioning of Patrol Bombing Squadron 10S.
In January 1934, as VP-10F, the squadron established a world record for non-stop transpacific formation flying in a 24-hour transit from San Francisco to Hawaii. After four years in Hawaii, VP-10 was redesignated as VP-25 in 1939. VP-10 was redesignated in 1941 as VP-23.
On Dec. 7, 1941, eight of 12 squadron aircraft were damaged or destroyed in the attack on Pearl Harbor. On June 4, 1942, a squadron PBY-5A "Catalina" aircraft flown by Lt.j.g. Howard Ady and Lt. William Chase was the first to locate and report the positions of four large aircraft carriers of the Japanese Navy's striking force on their way toward the Island of Midway. This action helped begin the greatest victory in American naval history-the Battle of Midway.
The squadron went on to serve with distinction at the Gilbert and Marshall Islands, Guadalcanal, and the Solomon Islands during World War II. The squadron was disestablished following the war on Jan. 25, 1946.
VP-10's modern era began with its reestablishment at NAS Jacksonville in March 1951, flying the PB-4Y "Privateer." In February 1952, VP-10 transitioned to the P-2V "Neptune" and moved to Brunswick, Maine.
Two years of transition began in 1965 when the P-3A Orion aircraft was delivered. One year later, the P-3B arrived and served the squadron until 1980 when transition to the P-3C Update II began. These aircraft provided significant advancements in the rapidly developing field of anti-submarine warfare.
Transition to the P-3C Update III occurred in 1996 and delivered improvements in both the aircraft's anti-submarine and anti-surface capabilities. In 1998, VP-10 received the P-3C Update III Aircraft Improvement Program (AIP) aircraft. The AIP aircraft brought significant improvements in satellite communications, electronic surveillance, and computer systems.
Over the last five decades, the squadron has flown P-3 aircraft to numerous sites around the world. The squadron deployed to Sigonella, Sicily, in 1991 and 1994, operating in support of Operations Desert Storm, Restore Hope, Provide Promise, Sharp Guard, and Deny Flight.
From 1996-1998, VP-10 completed back-to-back multi-site deployments to Puerto Rico, Iceland, and Panama. During this period, the squadron was credited with interdicting the flow of more than $2 billion of illicit narcotics to the United States. This unprecedented success was topped in 2000 when the squadron interdicted 34 metric tons of narcotics worth over $5 billion.
In February 1999, VP-10 began a six-month deployment to Sigonella, Italy. This deployment saw the Red Lancers become one of the first squadrons tasked with the operational employment of the AIP aircraft. VP-10 was also the first squadron to operationally employ the Stand-Off Land Attack Missile during Operation Allied Force.
From 1999-2005, the squadron participated in Operations Deliberate Forge, Eagle Eye, Allied Force, Noble Anvil, and Enduring Freedom while on numerous worldwide deployments.
In December 2005, VP-10 completed a challenging six-month, multi-site, EUCOM, CENTCOM, and SOUTHCOM deployment. They achieved unparalleled mission accomplishment in Operations Iraqi Freedom, Enduring Freedom, Joint Guardian, Deliberate Forge, Caper Focus, Carib Shield, Hilgard, GWOT, Pan Sahel, and numerous joint and NATO exercises.
In December 2007, the Red Lancers returned from their deployment to 7th Fleet. This proved to be the most widely distributed 7th Fleet MPRA/PACOM Deployment in recent history as the Red Lancers expertly planned and executed 30 operational detachments to 11 countries throughout PACOM traversing the Pacific and Indian Oceans. Flying 5,500 operational flight hours, VP-10 had a 96.5 mission completion rate, the highest ASW aircraft RFT rate on record. VP-10 successfully prosecuted six high-interest out-of-area submarines, while simultaneously flying overland combat missions in support of Operation Enduring Freedom.
The Red Lancers spent 2008 conducting the Basic and Intermediate phases of the work-up cycle, building and preparing 12 Combat aircrews for the upcoming CENTCOM deployment. Throughout these work-ups, the Red Lancers simultaneously surged as CTG 67.1 in support of EUCOM and AFRICOM and as CTG 47.1 to El Salvador conducting 4 months of counter-narcotics work in support of SOUTHCOM/JIATF as part of Operations Caper Focus and Carib Shield and achieving the largest drug seizure ever.
In June, the Red Lancers deployed from Brunswick for the last time as they headed downrange to assume CTG 57.2 for a
CENTCOM deployment based out of Al Udeid AFB, Qatar and Camp Lemonier, Djibouti. While deployed, the squadron flew missions in support of Operation Iraqi Freedom (OIF), Operation Enduring Freedom (OEF), maritime security operations and anti-piracy missions to protect American's maritime interests in the Arabian Gulf, Gulf of Oman, the Arabian Sea, Gulf of Aden and the Indian Ocean. The squadron safely flew over 731 sorties amassing over 4,000 flight hours and accomplishing a 100 percent mission completion rate. They conducted multiple joint military operations and exercises, established course rules for coalition flight safety in Djibouti, combated piracy, and built diplomatic bridges to foster international relations. In December 2009, VP-10 returned from their combined 5th and 6th Fleet deployment and moved to their new home station at NAS Jacksonville.
In February 2010, the Red Lancers earned the 2009 Naval Air Forces Atlantic VP Battle "E" for their accomplishments in the previous fiscal year.
In late May 2011, the Red Lancers once again deployed for six months to the 5th Fleet area of responsibility in support of Operation New Dawn, OEF, and other joint exercises. They flew an astounding 6,320 flight hours in over 900 sorties with a 99% mission completion rate.
In November 2012, the Red Lancers deployed to the 4th and 7th Fleet areas of responsibility beginning their tri-site deployment to Misawa and Kadena in Japan and Comalapa in El Salvador.
While deployed, the Red Lancers flew 250 sorties and amassed more than 2,900 flight hours. The squadron supported USPACFLT, JIATF-S, Operation Martillo, and participated in eight multinational exercises while operating out of six different countries. In March 2013, the Red Lancers surpassed the historic aviation benchmark of forty years and 235,000 mishap free flight hours. Over the course of 102 sorties flown in support of JIATF-S, the Lancers interdicted 23,199 kilos of illicit narcotics worth an estimated $1.6B dollar, leading to the arrest of 33 smugglers.
After a busy 12 month inter-deployment readiness cycle, the squadron embarked in June 2014 for the sundown deployment of the P-3C. They deployed to the 4th, 5th and 6th Fleet areas of responsibility that saw operations out of five different countries and four continents. Throughout the deployment the squadron conducted more than 850 sorties and flew more than 6,000 hours in support of Operation Inherent Resolve in 5th Fleet. The Red Lancers played an integral role in the US plan to stem the advance of ISIS in Iraq and Syria.
VP-10 returned to NAS Jacksonville in February 2015 and one month later began their transition to the P-8A Poseidon, their first transition in 50 years. The six month transition was completed in September 2015. The squadron then completed a 12-month fleet readiness training plan in preparation for an upcoming deployment to U.S. 7th Fleet.
In September 2016, the Red Lancers departed Jacksonville on their inaugural P-8A deployment to 7th Fleet. The squadron provided critical intelligence through maritime domain awareness, intelligence, surveillance and reconnaissance, and anti-submarine warfare flights. In the span of six months, VP-10 detached to 16 different locations and conducted more than 652 sorties and flew over 3,600 hours in the Pacific theater and participated in four major bilateral exercises, greatly enhancing partnerships and interoperability with regional allies.
In October 2018, VP-10 returned home from a six-month P-8A Poseidon deployment to the U.S. 6th Fleet area of responsibility based out of NAS Sigonella, Italy, operating in more than 13 countries throughout Europe.
Since reactivating in 1951, VP-10 has won numerous awards including Joint Meritorious Unit Commendations, Meritorious Unit Commendations, Navy Unit Commendations, Navy Battle Efficiency "E" awards, Capt. Arnold Jay Isbell trophies for air ASW excellence, Atlantic Fleet Golden Wrench, Command Retention Excellence and CNO Aviation Safety awards.
Patrol Squadron 16

Patrol Squadron 16 (VP-16) was commissioned at NAS Cecil Field, Jacksonville, Florida, in May 1946 as Naval Air Reserve Training Squadron VP-ML-56 and equipped with six PBY Catalina amphibians. Redesignated Patrol Squadron 741 in 1949, the squadron continued to operate in reserve status. With the outbreak of hostilities in Korea in 1951, the squadron's Catalina aircraft were replaced with Lockheed P2V-2 Neptune patrol bombers.
In February 1953, the squadron was redesignated VP-16 and became part of the regular Navy. During their colorful history, the "War Eagles" have performed operations on both the East and West coasts and throughout the world. These activities included Operation Springboard, various UNITAS exercises throughout South America, counterdrug operations in the Caribbean, ASW patrols in the North Atlantic, ASW and anti-surface warfare patrols in the Mediterranean and overland operations in the Balkans. In 1961, VP-16 was part of the Project Mercury Space Capsule Recovery Force. A VP-16 Neptune was the first aircraft over Lt. Col. John H. Glenn's "Friendship Seven" capsule after splashdown.
The War Eagles transitioned to the Lockheed P-3A Orion in 1964 and then integrated the P-3C Aircraft Improvement Program with advanced sensors and communications capabilities. The Orion was unequaled in its ability to locate, track and, if required, attack hostile submarines beneath the waves. The War Eagles, with their maritime patrol sister squadrons, have successfully demonstrated their pre-eminent capabilities in every ocean of the world. Similarly, the squadron has fully exploited the P-3C's exceptional command and control capabilities for special operations missions involving exercises of Navy SEALs and other special forces.
In 2013, VP-16 became the first maritime patrol and reconnaissance aircraft operational squadron to transition to the P-8A Poseidon and the first squadron to deploy with the new aircraft in November 2013.
VP-16 departed Jacksonville in March 2017 for deployment to the 6th Fleet area of responsibility at NAS Sigonella, Sicily supporting 43 detachments across 15 countries throughout Europe.
The P-8A is a militarized Boeing Next-Generation 737 derivative. It has a maximum speed of 490 knots, a ceiling of 41,000 feet and provides a range of more than 1,200 nautical miles with four hours on station. The Poseidon is capable of delivering a host of weapons that include MK-54 torpedoes and Harpoon missiles as well as pinpoint mine-laying capabilities of harbors and shipping lanes. The multipurpose Poseidon offers a joint, combined or naval operational commander a potent weapons platform for worldwide employment with a rapid response time.
Patrol Squadron 26

Patrol Squadron (VP) 26 is a subordinate unit of Patrol and Reconnaissance Wing 11 and is homeported at NAS Jacksonville. The "Tridents" of VP-26 currently operate the P-8A Poseidon aircraft worldwide executing the full complement of maritime, patrol, and reconnaissance missions including anti-submarine warfare (ASW), anti-surface warfare (ASuW), and intelligence, surveillance and reconnaissance (ISR).
The squadron's history can be traced back to August 1943 when Bombing Squadron 114 (VB-114) was commissioned at NAS Norfolk, Virginia. The first aircraft assigned to the squadron was the PB4Y-1 Liberator.
Five years after VB-114 was commissioned the designation of the squadron was changed to VP-26.
The execution of ASW has been a primary mission area for the squadron since it was commissioned. From June 1944 to February 1945, under the control of Fleet Air Wing Seven, VB-114 maintained a detachment of six searchlight-equipped Liberators at Dunkeswell, England. From this base VB-114 protected the allied fleet from U-Boat attacks during the invasion at Normandy. Following World War II, the squadron was based at Port Lyautey, Morocco, and Key West, Florida, participating in the Berlin Airlift and becoming the first U.S. Navy unit to fly hurricane reconnaissance.
On April 8, 1950, a VP-26 PB4Y-2 Privateer, designated "HB7," took off from Wiesbaden Air Base, West Germany on an intelligence gathering mission and was intercepted by four Soviet LA-11 fighters while flying over the Baltic Sea, southwest of Liepaja, Latvia. After refusing the "follow me" signals of the fighters, "HB7" was shot down and became the first publicized shoot-down of the Cold War. In 1951 the squadron received the P-2 Neptune aircraft while stationed at NAS Patuxent River, Maryland. Soon after the squadron's transition to the Neptune, NAS Brunswick, Maine was re-commissioned and VP-26 was the first squadron ordered aboard.
During the 1962 Cuban Missile Crisis several squadron aircraft were deployed on short notice to NAS Key West, Florida. The aircraft and crews arrived one day after President Kennedy's historic speech of Oct. 22 and flew over 1,000 hours in direct support of the crisis. October 1965 marked the beginning of a new era for the Tridents.
After 15 years of service, the P-2 Neptune was replaced by the P-3 Orion and on Jan. 4, 1966, Commanding Officer Cmdr. James Cullen, ferried the first P-3B from Burbank, California to NAS Brunswick, Maine.
In the fall of 1967, VP-26 deployed to Southeast Asia where it executed on average 1,500 hours per month of combat flight operations from the airbases located in the Philippines and Thailand. In February and April, 1968, two VP-26 Orion aircraft were shot down during Operation Market Time that resulted in the loss of 24 Tridents. Upon the squadron's return to their home station in June 1968, squadron aircrew personnel were awarded the Vietnam Service and Campaign Medal and several Air Medals. In August 1968, VP-26 was awarded the Fleet Air Wing Three "E" for Battle Efficiency. In 1979, the squadron transitioned to the P-3C which they operated continuously until September 2015.
Throughout the 1970s, 80s, and 90s, VP-26 conducted operations throughout the Atlantic, Mediterranean, and Western Pacific theaters. Deployment sites included Sigonella, Rota, Lajes, Keflavik, Kadena, Misawa, Bermuda, Panama, and Puerto Rico.
In August 1996, VP-26 continued to set records during their tri-site deployment to Keflavik, Puerto Rico, and Panama. The Tridents interdicted more than $1.9 billion in narcotics and had the highest total contact time on "real world" submarines of any U.S. maritime patrol squadron in the previous four years. They participated in numerous exercises including NATO CJTFEX Northern Lights/Bright Horizon '96, KEFLACEX 1-96, and were the first military unit invited to participate in the Norwegian national exercise FLOTEX '96. Tridents deployed throughout the late 1990s and early 2000s to Sigonella, Keflavik, and Roosevelt Roads continued support of NATO operations, counter-narcotics missions, and other multi-national exercises.
Following the events of Sept. 11, 2001, VP-26 moved to a heightened state of readiness. The squadron supported the War on Terrorism by taking part in various Homeland Defense operations. On April 7, 2003 a crew and maintenance support personnel departed for the Mediterranean to participate in Operation Iraqi Freedom. Over the next several years, the squadron executed missions supporting Operations Iraqi Freedom, Enduring Freedom, Active Endeavor, Joint Guardian, Deliberate Forge, Caper Focus, and Carib Shield along with exercises Noble Manta, Brilliant Mariner, Shark Hunt, Arabian Shark, Foal Eagle, Anatolian Sun, Shamrock Key, and Able Warrior. In February 2007, the Tridents were recognized with the Capt. Arnold J. Isbell trophy for ASW excellence, the Gold Anchor for retention excellence, and in October 2008, the squadron received the Commander Naval Air Force Battle "E" for Battle Efficiency.
In November 2009, VP-26 deployed from Naval Air Station Brunswick, Maine, for the last time before beginning their homeport shift to Naval Air Station Jacksonville, Florida. The Tridents were the last squadron of Patrol and Reconnaissance Wing Five to depart Brunswick and report to CPRW-11 in Jacksonville.
VP-26 deployed in December 2011 to the U.S. 5th Fleet area of responsibility. During the deployment the squadron flew missions in support of Operation New Dawn, Operation Enduring Freedom and conducted maritime surveillance operations in the Arabian Gulf, Straits of Hormuz, Gulf of Oman and the Arabian Sea. The squadron supported the Abraham Lincoln Carrier Strike Group flying 57 armed sorties in operations including Nautical Union, Desert Dragon, Noble Prophet, and during detachment to Masirah, Oman.
In May 2013, VP-26 deployed to the 7th Fleet area of responsibility marking the first integrated active and reserve P-3C deployment. The Tridents executed 245 operational missions and 3,808 flight hours in support of 28 multi-national exercises,
20 U.S. maritime exercises, and 23 detachments to 12 countries, including the first U.S. P-3C detachment to New Zealand since 1984. The Trident's also performed the first dual LSRS mission, the first VQ-LSRS cross cueing operation, and the first complete image collection of a priority target in support of Commander, U.S. 7th Fleet. Trident crews executed 184 ASW missions and accumulated 412 ASW contact hours on nine different classes of foreign submarines. Following Super Typhoon Haiyan the squadron responded with the first U.S. Navy aircraft on scene to provide humanitarian assistance and disaster relief to the Republic of the Philippines in support of Operation Damayan.
In January 2015, VP-26 embarked on the final active duty squadron deployment for an east coast P-3C squadron. During this deployment, the Tridents operated worldwide with detachments located at Isa Air Base, Bahrain, Incirlik, Turkey, and Comalapa, El Salvador. Early in the El Salvador detachment, in cooperation with U.S. Coast Guard and Canadian forces, the squadron was directly involved in the successful seizure of more than 530 kilograms of cocaine worth an estimated $17 million and, ultimately, disrupted $625 million worth of narcotics shipments.
The Tridents executed 3,500 overland combat hours across 5th and 6th Fleets in support of Operation Inherent Resolve and other multi-national efforts, including the Struggle Against Violent Extremism. VP-26 participated in a ceremony that marked the 65th anniversary of the first U.S. aircraft shot down by the Soviets in the Cold War and was attended by key leaders and over one hundred members of the Latvia military.
Upon the successful completion of this final P-3C deployment for the squadron, they returned home to Jacksonville in September 2015 and in October 2015 began their transition to the P-8A Poseidon aircraft. In March 2016, VP-26 accepted their first P-8A Poseidon and received their Safe for Flight designation for the Poseidon in May 2016. During the execution of their training cycle to prepare for their next deployment the Tridents detached to participate in BALTOPS 2016 and also participated in exercises hosted from Keflavik, Iceland and Lossiemouth, Scotland.
In March 2017, VP-26 departed on their inaugural P-8A deployment to Kadena Air Base, Okinawa, Japan. During the deployment the Tridents detached to the Philippines, Singapore, South Korea, Northern Japan, Fiji, Australia, Sri Lanka, Guam, India, and Thailand in support of 7th Fleet tasking and operations.
During its illustrious history, VP-26 has enjoyed success in a wide variety of areas. The Tridents have been recognized with eight Battle Efficiency "E" Awards, five Capt. Arnold Jay Isbell Trophies, and two Arleigh Burke Fleet Trophy Awards. Additionally, the squadron has been awarded two Golden Wrench awards for maintenance excellence, two Navy Unit Commendations, ten Meritorious Unit Commendations, two Coast Guard Meritorious Unit Commendation, one Coast Guard Unit Commendation, three Navy Expeditionary Medals, two Armed Forces Expeditionary Medals, four Joint Meritorious Unit Awards, and the Gold, Silver, and Bronze Anchors for retention excellence. The Tridents have excelled on all fronts over the years, as witnessed by being awarded two Chief of Naval Operations (CNO) Letters of Commendation, two SECNAV Letters of Commendation, two Medical Blue "M" Awards, and the Blue "H" Award for health promotion and wellness. Despite all of the accolades that the Trident team has received they take the most pride in the six CNO Safety Awards that they have received. VP-26 achieved these successes while adding to its phenomenal safety record, surpassing 54 years and 356,703 hours of mishap-free flying. In the years ahead, the Tridents anticipate more challenging deployments to guard liberty and protect our nation's interests with evermore exciting and capable tools in the hands of America's finest sons and daughters.

Patrol Squadron 45

Patrol Squadron (VP) 45 was initially commissioned Patrol Squadron 205 (VP-205) Nov. 1, 1942, at NAS Norfolk, Virginia. The squadron was soon ordered to San Juan, Puerto Rico, where it received a full complement of 13 PBM Mariners for its mission of antisubmarine patrol and convoy escort over Atlantic and Caribbean waters.
During 1944, VP-205 moved to NAAF/NAF Port of Spain; Trinidad, British West Indies; NAS Guantanamo Bay, Cuba; then back to NAS Norfolk for refresher training at Navy Auxiliary Air Station Harvey Point, Hertford, North Carolina. The squadron was redesignated Patrol Bombing Squadron 205 (VPB-205) and joined the Pacific Fleet at NAS Kaneohe Bay, Hawaii, at the end of 1944. In 1945, VPB-205 carried out missions of ASW, surveillance patrols, and search and rescue from Tanapag, Saipan; Chim Wan, Okinawa; and Wakayama, Japan.
The squadron returned to Norfolk in October 1945 for training and overhaul and moved to NAS Bermuda in April 1946. Its designation was changed to VP-MS-5 in 1946 and then to its present designation of VP-45 Sept. 1, 1948. VP-45 subsequently had changes of homeport back to NAS Norfolk and NAS Coco Solo, Panama, Canal Zone, in 1951 when it transitioned to P5M Marlin seaplanes and back to NAS Bermuda in 1956.
VP-45 took part in numerous Caribbean operations with seaplane tenders and was airborne on all Mercury space shots as part of the Bermuda Recovery Unit.
In 1962, VP-45 deployed to Guantanamo Bay for ASW and shipping surveillance during the Cuban missile crisis.
In September 1963, the VP-45 "Pelicans" established detachments at NAS Patuxent River and NAS Jacksonville to commence transition to the P-3A Orion aircraft.
On Jan. 1, 1964, the squadron changed homeport to NAS Jacksonville and became part of Fleet Air Wing 11. VP-45 was fully operational in the P-3A by May 1964 and detached five aircraft to NAS Argentia, Newfoundland, Canada, for deployment operations of ASW surveillance and ice reconnaissance until February 1965. After a brief period at home, the squadron deployed to NAS Adak, Alaska, in July 1965 but returned to NAS Jacksonville in January 1966. In July 1966, VP-45 returned to NAS Bermuda with a six-plane detachment, during which time it carried out ASW operations in the central Atlantic.
In December 1968, VP-45 departed for a six-month deployment in support of U.S. combat operations in Southeast Asia. Under the consecutive operational control of CPW-10 and CPW-8, the squadron carried out operations from bases at NS Sangley Point and U-Tapao.
Resuming normal operations at NAS Jacksonville in June 1969, the squadron deployed four months later to NS Rota, operating with a four-plane, six-crew detachment. The detachment augmented 6th Fleet ASW forces in the Mediterranean, participated in several exercises and conducted numerous patrol operations.
In October 1970, the squadron deployed to NAS Sigonella, conducting ASW and surface surveillance operations. The squadron flew numerous operations during the Jordanian crisis and logged more than 3,500 flight hours.
In April 1972, VP-45 began transitioning to the P-3C Orion. In October 1973, the Pelicans completed a five-month deployment to NAF Lajes and were the first P-3C squadron in the Mediterranean. VP-45 was later awarded the Capt. Arnold J. Isbell Trophy for excellence in antisubmarine warfare for the NAS Sigonella deployment. In July 1974, VP-45 deployed to NAS Keflavik and conducted flight operations in the North Atlantic.
The Pelicans deployed to NAS Sigonella in August 1975 and logged nearly 6,000 flight hours during the five-month deployment.
In July 1976, VP-45 participated in UNITAS XVII, an annual U.S. and South American naval exercise. In 1976, VP-45 deployed again to NAS Keflavik, conducting surface surveillance and ASW operations in the North Atlantic and Norwegian Sea.
In September 1984, VP-45 began a split deployment to NS Rota and Naval Air Facility Lajes. The Pelicans deployed to NAS Sigonella again in July 1987, flying more than 4,500 hours of high-tempo operations in direct support of the 6th Fleet. The Pelicans then returned home to Jacksonville, where they became the first active-duty patrol squadron to retrofit the P-3C baseline aircraft with the advanced Update III package.
In 1992, VP-45 embarked upon a split deployment between Keflavik and Jacksonville. During the deployment, the squadron surpassed 155,000 hours of mishap-free flying and achieved a phenomenal 99 percent sortie completion rate. Another multisite deployment followed in 1993, with the aircrews showing their versatility by participating in both operations Desert Storm and Sharp Guard. The Pelicans received the Golden Wrench Award for outstanding maintenance and the Capt. Arnold J. Isbell Trophy for ASW excellence.
The Pelicans deployed to NAS Sigonella in 1996 and again set new standards for maritime patrol aviation by participating in 18 exercises and detaching to five locations throughout Europe and the Middle East. The squadron demonstrated the multimission capability of the P-3C, flying both tactical reconnaissance missions overland in Bosnia and blockade support missions in Operation Sharp Guard.
Returning to NAS Sigonella in 1997, the Pelicans flew more than 5,000 hours with a 98 percent sortie completion rate, supporting 18 detachments from 10 locations. The squadron continued to set high standards for on-station presence and performance, both overland in Operation Deliberate Guard and in a remarkable 28 exercises in support of the
6th Fleet. For outstanding performance throughout the year, the VP-45 Maintenance Department received the Golden Wrench Award for 1998.
Returning home to Jacksonville in August, the squadron began another rigorous interdeployment training cycle (IDTC), which included transitioning to the latest P-3 upgrade, the Aircraft Improvement Program modification. With the transition complete in August 2000, VP-45 took AIP back on deployment to NAS Sigonella. VP-45's deployment encompassed more than 84 armed missions in support of 6th Fleet contingency operations. The squadron was awarded the Meritorious Unit Commendation for its success while deployed. It also earned the
2000 Golden Wrench Award, the Capt. Arnold J. Isbell Trophy and the Southeast Region Navy Community Service Award for the second consecutive year.
After the terrorist attacks in September 2001, VP-45 flew long-range reconnaissance missions along the East Coast in support of Operation Enduring Freedom. The Pelicans were awarded the Arleigh Burke Fleet Trophy and the CNO Personal Excellence Partnership Award for 2001.
The squadron departed for a split-site Puerto Rico and Keflavik deployment in February 2002 and operated from multiple detachment locations spanning three continents. During this deployment, the squadron was involved in the largest maritime drug interdiction in SOUTHCOM history, totaling more than $12.4 billion. The Pelicans received the Chief of Naval Operations Safety Award and the Capt. Arnold J. Isbell Trophy in 2002.
In February 2004, the Pelicans returned home from NAS Sigonella, completing a challenging Mediterranean deployment operating from eight countries directly supporting the global war on terrorism. The squadron received the Command Retention Excellence Award, a second consecutive CNO safety award and a second consecutive CPRW-11 nomination for the Golden Wrench Award.
In June 2005, VP-45 set a new precedent as the first East Coast VP squadron to deploy to 5th and 7th fleets since the Vietnam era. Operating out of 16 countries throughout the deployment, the Pelicans flew more than 3,800 hours in direct support of operations Iraqi Freedom and Enduring Freedom. For their outstanding performance, the Pelicans were awarded the 2005 Battle "E" and the Arleigh Burke Award.
In 2009, the Pelicans executed a challenging multisite deployment operating in both the Pacific and Southern Commands' areas of responsibility (AOR). While on deployment, VP-45 executed 500 missions and 11 detachments, encompassing 3,321 mishap-free flight hours in support of 7th Fleet operational tasking and 4th Fleet counterdrug operations. Shortly after returning from deployment, VP-45 supported the nation of Haiti during post-earthquake recovery efforts. The Pelicans maintained their impressive safety record, flying more than 5,200 hours mishap-free, culminating in the squadron being awarded the CNO Safety "S" Award for the second consecutive year. The Pelicans were also recognized with the COMNAVAIRLANT Battle "E" for 2010.
In 2011, the Pelicans headed out for a successful tri-site deployment to Comalapa,
El Salvador; Djibouti, Djibouti; and Sigonella. The deployment supported U.S. Navy 5th and 6th fleets' involvement in operations Enduring Freedom, Unified Protector, Active Endeavour, Carib Shield and Caper Focus.
The Pelicans deployed to the 7th Fleet AOR in summer 2012.
In June 2013, after returning from a successful deployment to WestPac/Kadena, Japan, VP-45 held a "Heritage Event" to honor in-flight techs and flight engineers who would no longer be needed as flight crew members now that the squadron is transitioning to the new P-8A. The event also served to celebrate the retirement of the P-3 (for VP-45) after 50 years of service.
The Pelicans of VP-45 began their transition from the P-3C Orion to the P-8A Poseidon in July 2013. On Feb. 27, 2014 the Pelicans successfully completed their transition to their new aircraft. In doing so, VP-45 became the Navy's third operational P-8A squadron.
This success was followed by an intensive year-long IDRC to prepare for their inaugural deployment with the new aircraft. As part of this process, VP-45 sent aircrews and maintainers all over the globe; including Estonia, Iceland, Hawaii, Guam, Bermuda, England, Peru and Chile supporting exercises such as BALTOPS,
RIMPAC, Valiant Shield, Joint Warrior, SIFOREX and Teamwork South.
In February 2015, VP-45 established dominance in the 7th Fleet AOR while based out of Kadena AFB, Kadena, Japan. The Pelican deployment supported detachment sites in Malaysia, the Philippines, Bangladesh, Diego Garcia, South Korea, Singapore, Australia, India, Indonesia, and Guam. VP-45's World Famous Pelicans returned to NAS Jacksonville in September 2015.
In August 2016, the VP-45 Pelicans headed out for a successful deployment to the 6th Fleet area of responsibility. Based out of Sigonella, Sicily, the deployment supported operations Dynamic Manta, Joint Warrior, Atlantic Shield, and others. The Pelicans held detachment sites in Iceland, Germany, Scotland, England, mainland Italy, Denmark, Romania, Greece, and Spain. The men and women of VP-45 were awarded the CNO Safety "S" Award for FY16 and returned home to their families in April 2017.
Unmanned Patrol Squadron 19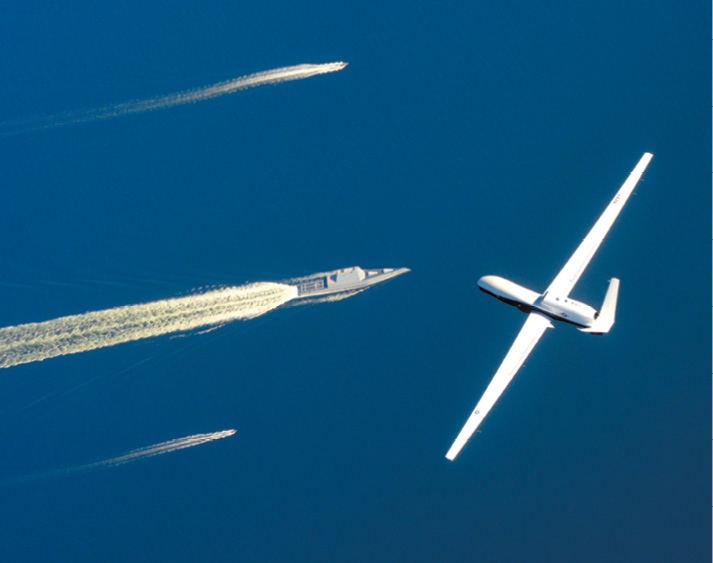 Unmanned Patrol Squadron (VUP) 19, "Big Red", is the United States Navy's first unmanned maritime patrol squadron and operates the MQ-4C Triton unmanned aircraft system. Homeported at NAS Jacksonville, Florida, VUP-19 maintains a permanent detachment of aircrew and maintenance personnel at Naval Base Ventura County, Point Mugu to serve as the launch, recovery, and maintenance element of the physical aircraft. Once airborne, the MQ-4C is remotely operated from a mission control station in Jacksonville by VUP-19 aircrew.
Triton provides real-time persistent intelligence, surveillance, and reconnaissance of the maritime battlespace in order to achieve VUP-19's stated mission of operating the MQ-4C in its baseline configuration to support U.S. 7th Fleet operations.

Patrol Squadron 62

Commissioned in November 1970, Patrol Squadron (VP) 62 is a Reserve Force unit tasked to provide a combat ready fighting force in the event of war or national emergency. Located at NAS Jacksonville, VP-62 has operated the SP-2H Neptune and P-3 Orion models A/B/C, Update III, AIP, BMUP and BMUP+ series.
Composed of active duty, full time support and selected reservists, who regularly commute from across the United States to maintain training and operational proficiency, VP-62 has logged thousands of operational flight hours supporting multinational training exercises and major combat operations with surge deployed aircrews supporting Combatant Commanders worldwide. Since its inception VP-62 personnel have operated out of the Azores, Bermuda, Brazil, Chile, Crete, Denmark, El Salvador, Germany, Iceland, Iraq, Japan, Norway, Panama, Peru, Portugal, Puerto Rico, Sicily, Spain, the United Kingdom and many others.
The overwhelming success of these deployments has highlighted the advanced anti-submarine warfare, counterdrug, and intelligence, surveillance, and reconnaissance capabilities of the P-3 and has demonstrated the Navy Reserve's ability to effectively operate and maintain complex weapon systems in austere environments.
The "Broadarrows" of VP-62 have been recognized in the areas of operational readiness and command efficiency with various unit awards to include the Battle Efficiency "E," the Liberty Bell Trophy for antisubmarine warfare excellence, the Top Bloodhound Award for torpedo delivery excellence, the Mining Derby Award and the Golden Wrench Award. In 2017, the "Broadarrows" surpassed 37 years and 109,000 hours of mishap-free
flying.
Southeast Regional Calibration Center

Southeast Regional Calibration Center (SERCC) is a world-class calibration, maintenance and repair center providing superior electrical, electronic and physical and dimensional calibration services in support of war­fighters in the eastern United States, Atlantic Fleet and Caribbean Sea. SERCC is in Building 101U at the corner of Ranger Street and Saratoga Avenue. Visitors must be cleared by the Fleet Readiness Center Southeast Security Department and check in via the administration office near the north entrance.