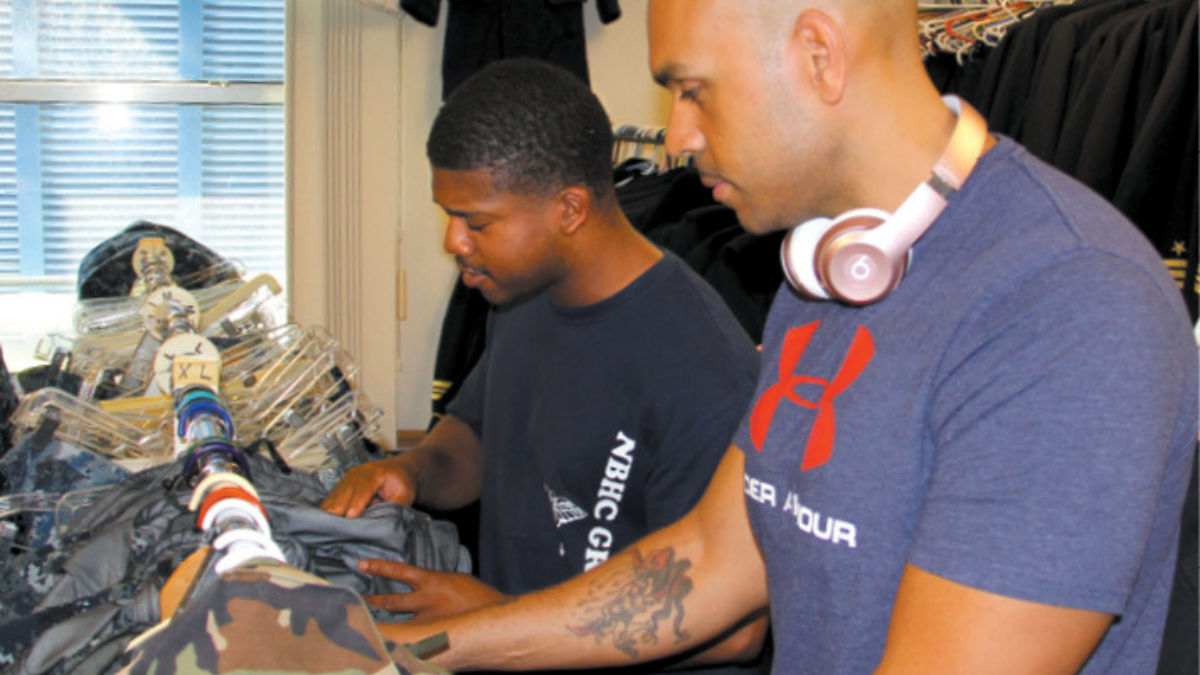 The Transient Personnel Unit/Pre-Trial Confinement Facility (TPU/PCF) mission is to provide Sailors expeditious transition processing to and from deployed fleet units and overseas commands and to provide a safe and secure environment for multi-services prisoners awaiting trial, release or transfer. Located in Building 409 on Seabee Court aboard NAS Jacksonville, our staff works to support customers from hundreds of commands worldwide. TPU/PCF operates 24/7. The quarterdeck number is 904-542-2575 or 904-542-1007, DSN 942.
Sailors en route to an underway or deployed command homeported at NAS Jacksonville can check into the TPU/PCF at NAS Jacksonville, Building 409. Sailors en route to an underway or deployed command homeported at NS Mayport can check into the Transient Personnel Detachment (TPD) at NS Mayport, Building 1587, phone: 904-270-7732, or the NS Mayport quarterdeck after hours. For room accommodations aboard NS Mayport, check in to Bachelor Enlisted Quarters MCPON Building 2105, phone: 904-270-7579.
Pre-trial Confinement - escorts bringing prisoners for confinement must check in at Building 409. For prisoner check-in or checkout questions, contact the TPU/PCF Control Center at 904-542-3314/3315.
The required paperwork and documents for transient Sailor and prisoner check-in are at www.cnic.navy.mil/regions/cnrse/installations/nas_jacksonville/om/transient_personnel_unit/check_in.html.