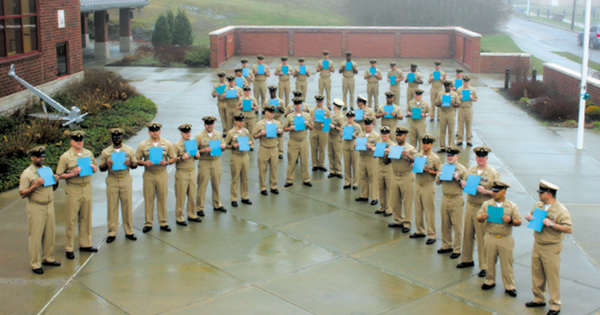 Building 1260
1260 Peary St.
Phone: 401-841-2283
Hours: 7:30 a.m. to 4 p.m. Monday through Friday
Website: www.cnic.navy.mil/Newport (click on Fleet & Family Readiness)
The Fleet and Family Support Center (FFSC) extends a warm welcome to all newly arriving single and married service members. Its mission is to help commands achieve operational readiness, superior performance and member retention and to provide a high quality of life for military personnel and their families.
Information and Referral services can be accessed by walk-in or telephone. Referrals may be provided to both military and civilian agencies to effectively assist service members and/or their families relocating to the Newport area. Information is available on social services, child care resources, housing, emergency services, health and medical resources, recreation, schools, educational services and more.
The Exceptional Family Member Program (EFMP) provides information, referrals and support to families with an exceptional family member who are registering for this program. The EFMP Liaison is available in the FFSC from 8:30 a.m. to 2 p.m. Monday through Thursday.
Deployment Support programs such as pre-deployment briefings, ombudsman support, individual augmentee support and post-deployment programs are available. Support for command mobilizations and repatriations are also offered as needed.
The Relocation Assistance Program provides individual consultations and offers classes in home buying, sponsor training, Welcome Aboard packages, Loan Locker items, overseas information, Smooth Move programs and more.
The Ombudsman Program provides Ombudsman Basic Training, Ombudsman Advanced Training, consultation and logistics support for all local area command ombudsman.
The Life Skills Education Program offers courses in anger management, stress management, marital communication, new spouse orientation and other programs to assist active-duty service members and their families personally and professionally. Classroom workshops, videos and books are also available. In addition, programs are offered as General Military Trainings for the convenience of the command.
The Family Employment Readiness Program is designed to assist the families of service members in overcoming the challenges associated with finding employment, especially during relocation. It provides tools to help with career planning, interview techniques, federal employment information, job search strategies and how to prepare for today's and tomorrow's workplace.
The Personal Financial Management Program provides individual consultation and programs in budgeting, financial management, consumer information, the Thrift Savings Plan, home buying, savings and investments.
Clinical Counseling is available with master's degree-level licensed professional counselors who provide short-term counseling and crisis support (e.g., individual, marital and family counseling). The counseling staff at the Fleet and Family Support Center facilitates various support groups and life skills programs.
The Family Advocacy Program offers assistance in the assessment, prevention, intervention and treatment of child abuse and domestic violence within military families to provide support during times of crisis.
The Sexual Assault Prevention and Response (SAPR) program provides awareness, prevention education, victim advocacy and intervention services, data collection, command consultation and support for victims of sexual assault.
The Transition Assistance Management Program helps military personnel and their families transition from military to civilian life by providing programs on veterans benefits and entitlements, resume and interview training, job listings, referrals and employment counseling.