Employment & Economy in Kitsap County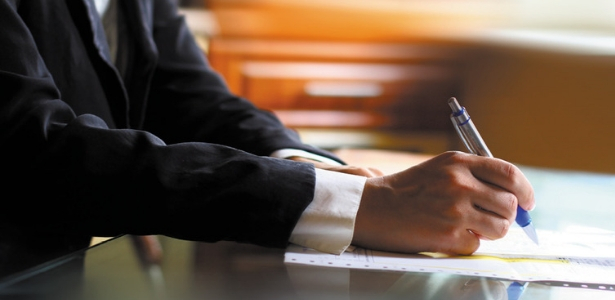 Sitting in central Puget Sound, Kitsap County offers all the benefits of the Seattle/Tacoma market without the gridlock and high prices. After a decline in the job market and a downturn in the local economy from 2006 to 2012, Kitsap County is showing numbers that have rebounded and continue to climb. According to the Kitsap Economic Development Alliance, the county ranks high in essential economic development indicators: educational attainment and skilled workforce; development of intellectual property; per capita economic output; and, median household incomes.
Kitsap County is home to more than one-third of the region's defense workforce, and with a high concentration of skilled engineers and technicians experienced in defense, the county is a desirable location for many large, multi-national defense firms, according to Kitsap Economic Development Alliance's Snapshot of Kitsap Military & Defense Economy. Companies operating in Kitsap County include General Dynamics, BAE, Lockheed Martin, Raytheon and Northrop Grumman.
The median age in the county is about 39 years old. Median household income in Kitsap County is $65,017, according to the U.S. Census Bureau. There is no state income tax in Washington, so the state relies heavily on its 6.5 percent sales tax, one of the highest in the nation.
Travel by Land, Sea and Air
Kitsap County — with its relatively easy access from waterways, major interstates and a massive commercial airport nearby — is positioned for robust business growth and innovation.
Seattle-Tacoma International Airport is the primary airport serving the region; it offers commercial passenger and cargo service worldwide and is about 45 miles southeast of Naval Base Kitsap. The naval base is 40 miles west of Seattle and 45 miles northwest of Tacoma. Nearby Seattle is the western terminus of Interstate 90, the major east/west freeway for the northern U.S. that connects to Boston. The Washington State Ferry System is an extension of the state highway system and is the largest of its kind in the world. It transports thousands of workers from residential communities across the water daily.
The region has multiple deep-water port facilities offering service to destinations worldwide. The ports of Seattle and Tacoma have numerous scheduled liner services. The Port of Tacoma is the sixth-busiest container port in North America and one of the 25 busiest in the world, and it plays an important part in the local economy. This deep-water port covers 2,400 acres and offers a combination of facilities and services including 34 deep-water berths, 2 million square feet of warehouse and office space, and 131 acres of industrial yard.
Natural Resources
The development of Seattle and Washington is rooted in the logging industry. California's 1850 gold rush created a demand for lumber and spurred migration to the region. By the 1860s, timber was big business, and Kitsap County was the richest county per capita in the United States with five large sawmills in production. Puget Sound's busy ports shipped timber and lumber all over the world.
Today, economic activity in the county includes a gaming industry with large casinos on tribal properties, a major medical center and a regional retail hub.
Naval Base Kitsap
Naval Base Kitsap employs more than 33,000 military and civilian personnel in addition to defense contractor operations, making it the largest employer in the county. Naval Base Kitsap and is estimated to have an annual economic impact of $6.1 billion, according to its latest economic impact statement.
Resources



EMPLOYMENT RESOURCES
National Resources
At the national level, websites such as www.monster.com, www.careerbuilder.com, www.linkedin.com and www.indeed.com have extensive search capabilities as well as resume tips, forum support and professional networking options.
The National Military Spouse Network, a networking, mentoring and professional development organization, has a wealth of career information on its website, www.nationalmilitaryspousenetwork.org. The group aims to help military spouses build a meaningful, sustained career path and offers a library of articles that touch on topics like entrepreneurship, resume tips, self-promotion and more as well as a membership-only discussion forum. The organization also features companies that are military spouse-owned or military spouse-friendly on its Homefront Business Listings page.
Local Resources
WorkSource Washington
1300 Sylvan Way
Bremerton, WA 98310
360-337-4810
https://seeker.worksourcewa.com
WorkSource Washington is a statewide partnership of state, local and nonprofit agencies that deliver a wide array of employment and training services for job seekers and employers. Customers access services electronically through https://seeker.worksourcewa.com or a network of more than 60 WorkSource centers, affiliates and connection sites statewide.
Washington State Employment Security Department
212 Maple Park Ave. SE
Olympia, WA 98501
360-902-9500
www.esd.wa.gov
The Washington State Employment Security Department is the state's largest and most comprehensive employment resource. Services include job listings, occupational information, job training programs and a host of specialized services for veterans, displaced workers and other targeted populations. For young people seeking employment in the region, the Youth at Work website provides job search information, as well as tips on resume writing and other resources.
State of Washington
https://governmentjobs.com/careers/washington
Employment opportunities with the State of Washington are available online. Search by category, department or location then apply online. Find employment assistance, look for internships or sign up for the Federal Job Corps Program here as well.
Kitsap County
Human Resources
507 Austin Ave.
Port Orchard, WA 98366
360-337-7185
https://spf.kitsapgov.com
Kitsap County is among the top 10 employers in the county. Jobs are posted online with benefits information, and available positions require an online application. Applicants can sign up to receive job notifications.
City of Bainbridge Island
280 Madison Ave. N
Bainbridge Island, WA 98110
206-780-8593
www.ci.bainbridge-isl.wa.us
From the main menu on city's website, click "How Do I" then "Apply for Employment Opportunities" to see vacancies and the city's online application process.
City of Bremerton
345 Sixth St., Suite 600
Bremerton, WA 98337
360-473-5846
www.ci.bremerton.wa.us
From the home page on the city's website, click "Employment" to view job openings, find out about benefits, download the city's application or apply for opportunities online.
City of Port Orchard
216 Prospect St.
Port Orchard, WA 98366
360-876-7014
www.cityofportorchard.us
From the home page on the city's website, click "Community" then click "Jobs." View current job listings and download the city's application. The city will accept faxed or emailed, but the original form must be mailed or delivered in person.
City of Poulsbo
200 N.E. Moe St.
Poulsbo, WA 98370
360-394-9705
www.cityofpoulsbo.com
From the main menu on the city's website, click "Work" then "Employment Opportunities" to access city job openings and download the city's application, which can be submitted by mail or in person.
EMPLOYMENT AGENCIES
An employment agency can offer posts ranging from high-level administration to warehouse work. Many employers use agencies as their human resources department. Agencies advertise, interview, test and manage payroll. A temp-to-perm arrangement allows the employer and prospective employee to evaluate each other before committing to permanent employment.
Municipal and regional chambers of commerce include local employment agencies in their member lists, along with contact information. See Page 21 for a list of chambers of commerce in Kitsap County.

JOB-SEEKER TIPS
Always keep your resume up-to-date and have several versions that target specific industries and highlight your skills that fit their job descriptions.
Compile several lists with a good variety of people and former business associates. Be sure first to ask each if you can use them as references.
Compose a comprehensive, catchy and succinct cover letter of no more than a page (this is no place to ramble). It will introduce you and your desire to work for the company. Have a knowledgeable friend check it for errors; misspelled words and bad grammar hint at carelessness and indifference. Know what the company does, and highlight skills, work experience and education that apply to the position. Be aware that many employers now accept only online applications so get comfortable with computers.
Maintain an active, professional and broad-based presence on social media such as Facebook and LinkedIn; almost all employers search social media sites to vet job candidates, and your absence there will raise red flags. Also be aware that images and comments posted spur-of-the-moment can be searched out forever and come back to haunt you.
Be prepared for an interview at any time. When you submit your application, a supervisor may want to talk immediately, or the
phone may ring with a call from a hiring director. Compose — and rehearse — your one-minute self-promotional speech on who
you are, an achievement or two and your strengths. It's not vanity to make a good first impression.
Always follow up with thank-you letters and calls. Even today, a letter as well as the quick-response email will separate you from a surprising number of the other applicants — to your advantage — and keep your name fresh in the interviewer's mind. Judicious calls display your continued interest. Writing out beforehand what you want to say helps. So does rehearsal.
Be aware that due to the usually huge numbers of applicants, most companies can follow up only with candidates in whom they are interested. Don't take it personally if you didn't get the job or notification that the position is no longer open.
Employment

CIVILIAN OPPORTUNITIES
Federal Jobs
Visit www.usajobs.gov to search for Department of Defense jobs at Naval Base Kitsap.
NAF Jobs
For information about service jobs, including openings and internships in lodging, child care, recreation areas and more, visit www.navylifepnw.com/jobs.
Exchange Jobs
For Navy Exchange and Navy Lodge jobs, visit the NEX career page at www.mynavyexchange.com/nex/work-for-us and search for Naval Base Kitsap.
SELF-EMPLOYMENT
BusinessUSA
BusinessUSA is a one-stop platform for small businesses to get the services they need to make good hires and to grow. The service offers personalized information and links on how to start a business, obtain financing, look into exporting, expand, find opportunities, learn about health care changes, be aware of taxes and credits, get help with hires, and ferret out regulations and green opportunities. BusinessUSA is especially interested in increasing ownership among veterans, women, the socially and economically disadvantaged, Native Americans and Alaska Natives.
Kitsap Economic Development Alliance
A comprehensive "how to" guide on KEDA's website provides business plan templates as well as links to local, state and federal resources. Visit http://kitsapeda.org for more information.
Washington State Small Business Development Center
The Washington State Small Business Development Center offers small business resources for those looking to start a business.
Visti http://wsbdc.org for more information.