In Ventura County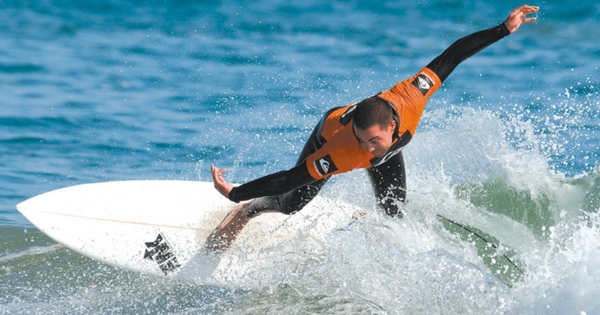 A bundle of entertaining activities — music, sports, theater, museums, parks and shopping — is waiting to be unwrapped in Ventura County and beyond. Drop into a wave at one of the county's beautiful public beaches, for instance, or shop until you drop at Ventura Harbor Village. Don't miss the annual county fair or the traditional holiday "Nutcracker" performance by the Ventura County Ballet Company. And be sure to check out the Ronald Reagan Presidential Library.
ANNUAL EVENTS
Residents of Ventura County will enjoy a variety of annual events, festivals and community gatherings.
ArtWalk Ventura
Galleries, businesses and sidewalks come to life with art exhibits that highlight Ventura's unique visual and performing arts community during the first weekend in October. One of Ventura's signature events, the self-guided tour of beauty draws thousands of people every year.
BananaFestival
This free festival in September encourages attendees to "go bananas" while supporting the namesake port in Port Hueneme. During the one-day event there is live music, a kids zone, port tours, a banana cream pie-eating contest, food vendors selling banana smoothies and splits, and a local marketplace where you can purchase banana soap, handcrafted items and more.
California Strawberry Festival
Local strawberry growers show off the fruits of their labor at this annual event usually held in May in Oxnard. Taste and purchase locally grown strawberries while enjoying a carnival, live music, strawberry-eating contests and games for the whole family.
ChopperFest
This annual motorcycle art and culture show revs up each December at the Ventura County Fairgrounds. Wonder at the custom designs and paint jobs; wander vendor booths and a swap meet; and enjoy food, live music and other entertainment. The festival has a modest admission fee, with discounts for members of the military and youth. Visit the website for schedules and more details.
Harvest Moon Spooktacular
This free event, hosted by Downtown Ventura Partners and Open Classroom, will scare up a good time in late October. Enjoy carnival games, jumpers, junior haunted house, scavenger hunt, pie-eating contest, food and beverages, crafts, face painting, raffle and a silent auction. Costumed youth can trick-or-treat for free candy at about 50 locations downtown.
Oxnard Steampunk Fest
http://oxnardsteampunkfest.com
A fascination with wonders and curiosities comes to Heritage Square in Oxnard. The Oxnard Steampunk Fest has expanded to two days in October. Join the gathering of goggle-adorned top hats, corsets, Victorian clothing embellished in clocks and gears, leather and lace or just come to learn more about this fabulous sub-culture. Don't forget to see Steampunk 101, and learn about all things steampunk has to offer. A costume and/or gadgetry contest will take place on the main stage both days with a cash prize.
Ventura County Fair
This event held in August has been delighting residents every year since 1875, with the exception of a few years during World War II. Peruse farm animal exhibits, get your thrills on the carnival midway, eat yummy food, enter a cooking contest or enjoy live music and other entertainment — there's something for everyone.
Ventura Harbor Parade of Lights
This annual tradition held in December celebrated its 40th year in 2016. Enjoy watching as a parade of boats reflects bright holiday lights in the Ventura harbor. Indulge in a little seaside dining as the fleet goes by, and pick up some last-minute holiday gifts in the shops of Ventura Harbor Village. Kids will also enjoy carnival rides and free visits with Santa. Fireworks put an added sparkle in the sky.
Arts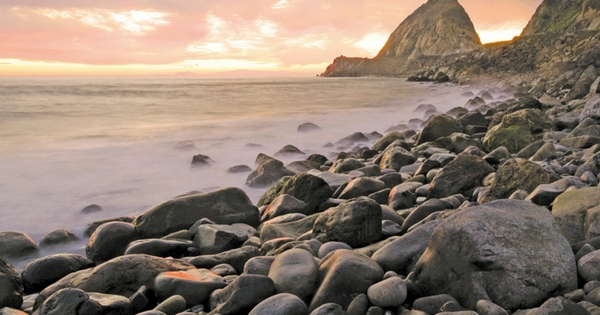 Ventura County residents enjoy a wealth of artistic endeavors, from theaters to music to dance and more.
Rubicon Theater Company
1006 E. Main St.
Ventura, CA 93001
805-667-2900
www.rubicontheatre.org
The county's premier stage company and the largest arts organization in Ventura, Rubicon Theater Company presents a variety of programs throughout the year. This professional, not-for-profit company has entertained the region's residents for more than 15 seasons and presented more than 100 productions of classic and contemporary dramas, comedies and musicals. Visit the company's website for a season calendar, ticket subscriptions, acting classes and more.
New West Symphony
2100 Thousand Oaks Blvd., Suite D
Thousand Oaks, CA 91362
805-497-5800
www.newwestsymphony.org
Founded in 1995, the New West Symphony is a professional orchestra that draws its players from the rich talent pool of professional Los Angeles-area musicians. As the resident company of the Oxnard Performing Arts Center, the Thousand Oaks Civic Arts Plaza and Barnum Hall in Santa Monica, it presents six concerts annually, performing major works from the
symphonic repertoire with internationally acclaimed artists as guest soloists. It also provides outreach and educational opportunities through its annual Symphonic Adventures concert programs.
Ventura County Ballet Company
505 Poli St., Suite 402
Ventura CA 93001
805-648-2080
www.venturacountyballet.com
Since 1998, Ventura County Ballet Company has been bringing world-class, professional dance programs to the community. The nonprofit organization also provides top-quality instruction to hundreds of young dancers whose training is a springboard to prestigious universities and prominent dance companies. Performances are held throughout the year, with the annual "Nutcracker" ballet during the winter holidays.
Museums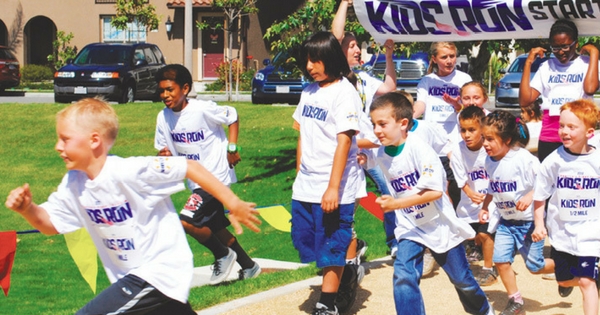 Learn about the region's history and cultural contributions by visiting any one of the many local museums.
Agriculture Museum
926 Railroad Ave.
Santa Paula, CA 93060
805-525-3100
www.venturamuseum.org/visit-agriculture-museum
Opened in 2011, the Ventura County Agriculture Museum features permanent and changing exhibitions, programs and events celebrating the long and innovative agricultural history of the region.
Carnegie Art Museum
424 S. C St.
Oxnard, CA 93030
805-385-8158
www.carnegieam.org
The mission of the Carnegie Art Museum is to share the Southern California art experience with the mission of being a quality-driven, fine arts museum and a major center for arts education for Ventura County. Excellent exhibits are at the core of the museum's purpose, with the art as a starting point for the examination and research of art and California history.
Museum of Ventura County
100 E. Main St.
Ventura, CA 93001
805-653-0323
www.venturamuseum.org
This museum, which opened in its first form in 1913, celebrates, preserves and interprets the art, history and culture of Ventura County, the California Channel Islands and the surrounding region through its collections, exhibitions, events, educational programs, publications and research library, and serves as a gathering place for the community. With more than 30,000 objects and works of art, the museum features priceless artifacts relating to Ventura County's early inhabitants and to participation in local, national and global events such as the Spanish American War, World War II and more, to the present day.
Ronald Reagan Presidential Library and Museum
40 Presidential Drive
Simi Valley, CA 93065
805-522-2977
www.reaganfoundation.org
The Ronald Reagan Library is the repository of presidential records for Reagan's administration. Holdings include 50 million pages of presidential documents, over 1.6 million photographs, a half-million feet of motion picture film and thousands of audiotapes and videotapes from Reagan's tenures as U.S. president and governor of California. This permanent and changing contemporary collection also features a replica of his Oval Office, fashions from first lady Nancy Reagan and a piece of the Berlin Wall. Visit the museum's website for hours, admission and more information.
Skatelab
4226 Valley Fair St.
Simi Valley, CA 93063
805-578-0040
www.skatelab.com/museum
The Skatelab Museum of California, established in 1997, is home to the Skateboarding Hall of Fame and welcomes more than
50,000 visitors each year to its free exhibits. Skatelab has a collection of more than 5,000 vintage skateboards as well as skateboarding memorabilia.
Stagecoach Inn Historical Landmark
51 S. Ventu Park Road
Newbury Park, CA 91320
805-498-9441
www.stagecoachmuseum.org
Originally a hotel and resting spot for travelers between Los Angeles and Santa Barbara, this official California landmark is also listed on the National Register of Historic Places. Today, the inn is owned by the Conejo Recreation and Park Department and operated as a historic museum with a replica of an early school, a carriage house and blacksmith shop and a group of
village houses. The site is allegedly haunted and is considered one of California's most famous places for paranormal activity.
Parks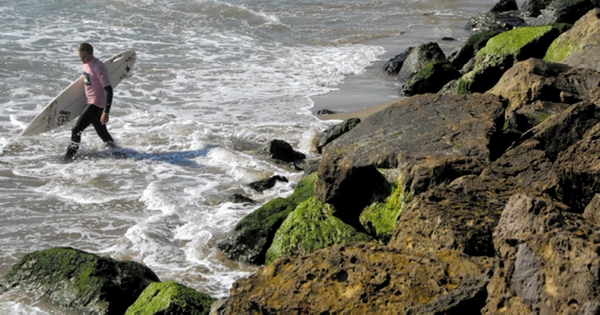 Whether you want to dip a toe in the ocean or saddle up for a trail ride, outdoor opportunities abound in Ventura County. Check your community's parks and recreation listings to see more of what your local area has to offer.
Point Mugu State Park
9000 W. Pacific Coast Highway
Malibu, CA 90265
310-457-8143
www.parks.ca.gov/?page_id=630
Set in the Santa Monica Mountains, Point Mugu State Park features 5 miles of shoreline, sandy beaches, rugged hills, rocky bluffs and two major river canyons. Enjoy more than 70 miles of hiking trails or rumble over the park's sand dunes. Catch a wave of fun while swimming, body surfing and surf fishing. The park is locked from 10 p.m. to 8 a.m. No entry after 10 p.m. Visit the website for information about camping and site reservations.
Santa Monica Mountains National Recreation Area
26876 Mulholland Highway
Calabasas, CA 91302
805-370-2300
www.nps.gov/samo/index.htm
From the famous beaches of Malibu to the 500 miles of hiking, running and horseback riding, the Santa Monica Mountains rec area offers something for almost every outdoor taste. Escape the urban jungle for free and experience the trails and parklands year-round 24/7, though parking lots are open only from 8 a.m. to sunset. The park, which has been the setting for many a Hollywood movie, also boasts excellent wildflower viewing and abundant camping opportunities. For more information, including permits related to filming and camping, visit the park website.
Ventura Aquatic Center
901 S. Kimball Road
Ventura, CA 93003
805-654-7511
www.cityofventura.net/aquatics
This outdoor state-of-the-art aquatic facility features a 50-meter competition pool, 25-meter recreation pool, activity pool and two water slides. Sign up for swim classes or improve your fitness with lap-swim sessions. Visit the website for schedules, admission prices and more.
Shopping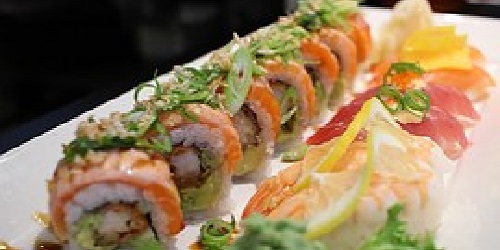 From malls and major department stores to unique boutiques and souvenir shops, there's something for every budget.
The Collection at RiverPark
2751 Park View Court, Suite 261
Oxnard, CA 93036
805-278-9500
http://thecollectionrp.com
Shop an eclectic mix of major retailers, boutiques, fashion-forward brands and outfitters, including well-known big-box
stores, retail shops and a 16-screen movie theater.
The Oaks
350 W. Hillcrest Drive
Thousand Oaks, CA 91360
805-495-2032
www.shoptheoaksmall.com
Boasting over 170 stores and restaurants, The Oaks provides one of the best one-stop-shopping and dining experiences in the entire Conejo Valley.
Pacific View Mall
3301-1 E. Main St.
Ventura, CA 93003
805-642-5530
www.shoppacificview.com
Anchor stores round out a bounty of shopping choices, including specialty clothing stores, health/beauty stores and more. Free Wi-Fi is available in the mall's food court.
Ventura Harbor Village
1583 Spinnaker Drive
Ventura, CA 93001
805-477-0470
www.venturaharborvillage.com/shop
This vibrant, seaside attraction boasts 35 boutiques, art galleries and waterfront restaurants, plus entertainment venues,
events, harbor boat tours and more. Take a relaxing walk along the seaside in between the shops, which cater to the relaxed
California lifestyle.
Sports and Recreation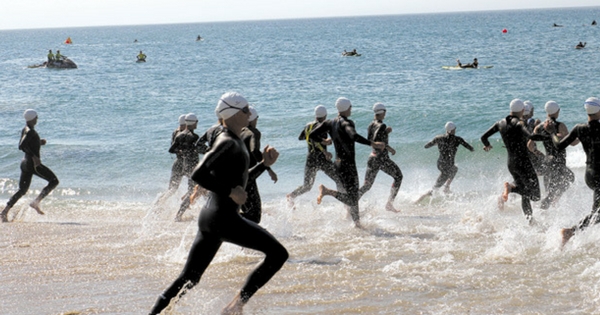 Whether you're looking to take in a game, tee off in peaceful quiet or cool down with a trip down a waterslide, Ventura County offer numerous recreational opportunities.
Beaches and Surfing
www.visitventuraca.com/things-to-do/beaches-and-surfing
Whether you want to surf, paddleboard, kayak, kitesurf, Jet Ski, catch a professional surfing tournament or take a surf lesson from a professional surfer, Ventura has it all. The county's beaches are consistently graded the cleanest beaches of Southern California, thanks to an army of local volunteers and community clean-up days. Abundant parking can be found near most beaches. You don't have to leave your best friend at home; dogs are welcome at Surfer's Point, Marina Park, Harbor Cove and Promenade Park beaches. Visit the Ventura County website for a complete list of public beaches and amenities.
Golf
This region features some of the best golf courses in Southern California. A variety of public and country club courses are available in Ventura County, including the 18-hole Rustic Canyon Golf Course, Saticoy Regional Golf Course, Soule Park Golf Course, Buenaventura Golf Course, Sterling Hills Golf Club or River Ridge Golf Club. For more information about courses in the county, go to https://visitventuraca.com/things-to-do/golf.
Ventura County Adult Sports Leagues
P.O. Box 99-Room 226
Ventura, CA 93002
805-658-4738
www.cityofventura.net/adultsports
The fun doesn't have to stop when you grow up; just sign up for adult sports leagues through this county department. Build a team or look for a team to join in basketball, dodgeball, flag fooball, kickball, soccer, softball, volleyball and more. Visit
the website to download roster applications and for more information on seasons and games.
Ventura County Fusion
701 E. Santa Clara St., Suite 42
Ventura, CA 93001 805-830-8027
www.vcfusion.com
Founded in 2006, the Ventura County Fusion is the first professional soccer franchise from the area. The team plays in the Men's United Soccer Premier Development League and faces off against teams from California, Utah, Washington, Texas, Florida and Illinois. In addition to matches, the Fusion promotes youth teams through soccer schools and workshops. For information about schedules, ticket prices and youth programs, visit the team website.