In Ventura County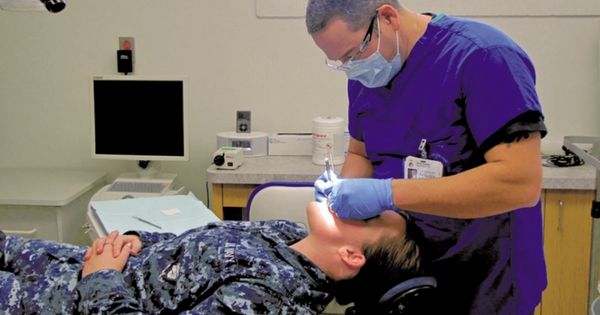 There are many health care services in Ventura County for military, civilians and veterans, though implementation of the Affordable Care Act has changed established insurance options. Visit www.healthcare.gov for information on open enrollment for health care coverage under the national Affordable Care Act. California is among the states that implemented its own health care plan, Medi-Cal, and today there are approximately 13 million Medi-Cal beneficiaries in all 58 California counties enrolled in one of the six main models of managed care offered by a dozen carriers. Go to the Covered California website, www.coveredca.com, for additional information.
The state's Medi-Cal helpline (800-541-5555) can assist applicants trying to navigate their numerous health insurance choices.
The Ventura County Human Services Agency (866-904-9362) handles local Medi-Cal matters at its Oxnard Intake & Eligibility Center, 1400 Vanguard Drive. Children & Family Services are available at the same
location, 805-240-2700. Veterans needing assistance should contact the county's HSA Administration & Veteran Services, 5740 Ralston St., Suite 304, in Ventura (805-466-5155).
See the Advertiser Directory in this guide to connect with local hospitals and medical centers, health care centers and health care providers.
COMMUNITY HEALTH CARE CLINICS AND RESOURCES
A community health center or clinic is customarily the place to go for those who have no health insurance or have limited income or ability to pay medical fees. Such clinics accept most insurance and provide affordable, comprehensive health care by well-trained, professional staff. They also serve those who are uninsured and underinsured, and most are open to making sliding scale payment arrangements based on income and family size.
For a list of community health centers and their services in Ventura County, visit the Ventura County Health Care Agency website at www.vchca.org/public-health/public-health-clinics.
DENTAL CARE
The Dental Board of California (www.dbc.ca.gov) can confirm if a dentist you are considering is licensed, and you can also seek referrals from people you know who have had dental care in the area.
Consider the following to find the best dentist for your needs.
Are the office hours convenient for your schedule?
Is the dental office close to your home or office?
How are dental emergencies handled?
Does the office appear to be clean and well organized?
Is the staff helpful and friendly?
What are the financial policies and how is insurance handled?

A good relationship with your dentist is essential to good oral health care. So take your time and choose one that you and your family feel comfortable with.
In addition, the Santa Barbara-Ventura County Dental Society lists clinics offering low-cost care at www.sbvcds.org.
The California Department of Public Health's Oral Health Program includes access to low-cost dental services, and so does the Medi-Cal Dental Program. Go to www.cdph.ca.gov/programs/Pages/Low-CostDentalServices.aspx for more information or to find the nearest clinic. Another useful Oral Health Program site, www.cdph.ca.gov/programs/MCAHOralHealth, links to authoritative advice on maintaining dental health from childhood through the senior years.
FINDING A LOCAL DOCTOR
The best rule in finding a health care provider is the sooner, the better. Before arriving at your new assignment, check the Medical Board of California's online directory at www.mbc.ca.gov. You can browse for a provider or license status by type, name or location.
Referrals from friends or other medical personnel can add to your options. Building trust with a health care provider takes time, so don't wait until a family member is ill to find a doctor, nurse practitioner or other health care provider.
Keep in mind the following tips and questions as you look for a health care provider.
Ask health insurance plans and medical offices for information on their doctors' training and experience.
Use AMA Resources for Patients, the American Medical Association's free physicians' information service at www.ama-assn.org.
Has the doctor completed several years of training in a specialty and passed an exam? Check out the American Board of
Medical Specialties at www.abms.org, call 866-275-2267 or write to the ABMS, 353 N. Clark St., Suite 1400, Chicago,
IL 60654.
Has anyone registered a complaint or taken disciplinary action against the doctor? Call the Medical Board of California at 800-633-2322 or 906-263-2382, or visit its website.

Call the doctor's office and ask for an appointment. Most doctors will take time to meet potential patients, but you should expect a nominal fee for the use of his or her time.
When you meet a doctor and the staff for the first time, consider the following: When scheduling the appointment, was the receptionist friendly, prompt and professional? Did he or she take time to answer your questions? Were you left on hold too long? When you arrived, were you greeted promptly? Was the reception area clean and comfortable? Was the staff friendly and willing to answer your questions? Did you have to wait long in the exam room before the doctor arrived? Was the exam room orderly and clean, with a chair for a family member to sit in? When the doctor arrived and introduced himself or herself, was it with a smile? Did you feel comfortable revealing personal information? Did the doctor seem caring, compassionate and sympathetic to your concerns?
Treat finding a doctor as seriously as looking for a new job or a new home. Depending on the length of time you will be in the area, this relationship is a long-term commitment, and you want to be comfortable with the person who will see you while you are most vulnerable.
For Veterans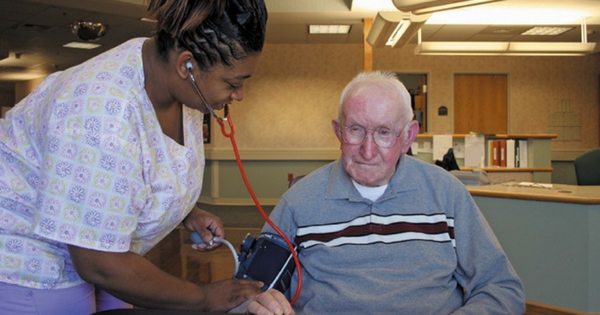 Veterans in Ventura County are served within Veterans Integrated Service Network 22 – the Desert Pacific Healthcare Network. The nearest big medical center, the VA West Los Angeles Medical Center (part of the Greater Los Angeles Healthcare System, www.losangeles.va.gov), is about 50 miles from Port Hueneme by way of California Route 1. The Desert Pacific Healthcare Network is composed of eight health care system and 65 community clinics serving 1.5 million veterans in Arizona, New Mexico and Southern California. The closest community outpatient clinic to NB Ventura County is the newly expanded community-based outpatient clinic in Oxnard.
VA Desert Pacific Healthcare Network
300 Oceangate, Suite 700
Long Beach, CA 90802
562-826-5963
www.desertpacific.va.gov
The Desert Pacific Healthcare Network is composed of eight health care systems, including the Greater Los Angeles Healthcare System (GLA) which is the largest, most complex healthcare system within the Department of Veterans Affairs. The GLA consists of three ambulatory care centers (West Los Angeles Medical Center, VA Sepulveda Ambulatory Care Center and the VA Los Angeles Ambulatory Care Center), a tertiary care facility and 10 community-based outpatient clinics. The GLA serves veterans residing throughout five counties: Los Angeles, Ventura, Kern, Santa Barbara and San Luis Obispo. There are 1.4 million veterans in the GLA service area.
GLA is affiliated with both UCLA School of Medicine and USC School of Medicine, as well as more than 45 colleges, universities and vocational schools in 17 medical, nursing, paramedical and administrative programs.
West Los Angeles Medical Center
11301 Wilshire Blvd.
Los Angeles, CA 90073
310-478-3711
www.losangeles.va.gov/locations/directions.asp
VA Sepulveda Ambulatory Care Center
16111 Plummer St.
Los Angeles, CA 91343
818-891-7711
www.losangeles.va.gov/locations/directions-SACC.asp
VA Los Angeles Ambulatory Care Center
351 E. Temple St.
Los Angeles, CA 90012
213-253-2677
www.losangeles.va.gov/locations/directions-LAACC.asp
VA Oxnard Community-based Outpatient Clinic
1690 Universe Circle
Oxnard, CA 93033
805-204-9135
www.losangeles.va.gov/locations/directions-OX.asp
California Department of Veterans Affairs
1227 O St.
Sacramento, CA 95814
800-952-5656
www.calvet.ca.gov/VetServices
The U.S. Department of Veterans Affairs improves the quality of life for California's veterans, military and their families by increasing awareness and access to appropriate federal, state and local resources. Veterans in California can receive health care from a variety of facilities including four hospitals, rehabilitation domiciliary, seven outpatient clinics, 24 community-based outpatient clinics and 17 vet centers. Combat veterans who were discharged or released from active service on or after Jan. 28, 2003, are eligible to enroll for enhanced care in the VA health care system for five years from their date of discharge or release. The enrollment period begins on the discharge or separation date of the service member from active-duty service, or in the case of multiple call-ups, the most recent discharge date. Veterans, including activated reservists and National Guard members, are eligible if they served on active duty in combat after Nov. 11, 1998, and have been discharged under other than dishonorable conditions. Go to www.va.gov/healthbenefits/apply/returning_servicemembers.asp.
Ventura County Veteran Services Main Office
Human Services Agency
5740 Ralston St., Suite 304
Ventura, CA 93003
805-477-5155
www.ventura.org/human-services-agency/veteran-services
The California Division of Veteran Services is responsible for administering a number of special programs, benefits and services for California veterans and their families. Local offices in seven locations — Ventura, Oxnard, Camarillo, Santa Paula, Moorpark, Simi Valley and Thousand Oaks — provide personalized assistance for learning about veteran benefits or help with filing claims for benefits. The State of California has numerous special programs and benefits for veterans, among them college fee waivers, state parks and recreation passes, and help for vets in crisis. Contact the Ventura County Veteran Services Office.
An on-base Regional Benefit Office also serves area veterans:
NB Ventura County Service Office
Fleet & Family Support Center
1000 23rd Ave., Building 1169
Port Hueneme, CA 93043
800-827-1000
Hospitals/Medical Centers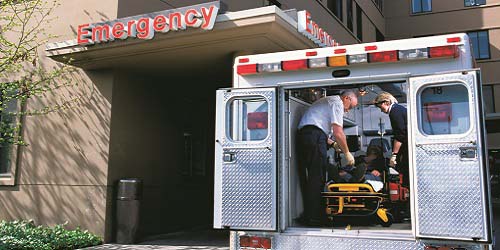 Because emergencies don't announce themselves, it's prudent to know where to go when they happen. Saving minutes in a crisis can mean saving a life. Knowing what services are available, and where, can make all the difference. In life-threatening situations, call 911 immediately and follow dispatcher instructions.
Community Memorial Hospital
147 N. Brent St.
Ventura, CA 93003
805-652-5011
www.cmhshealth.org
Los Robles Hospital & Medical Center
215 W. Janss Road
Thousand Oaks, CA 91360
805-497-2727
www.losrobleshospital.com
Los Robles Hospital & Medical Center — East Campus
150 Via Merida
Westlake Village, CA 91362
805-497-2727
www.losrobleshospital.com
Ojai Valley Community Hospital
1306 Maricopa Highway
Ojai, CA 93023
805-646-1401
www.cmhshealth.org
Simi Valley Hospital and Health Care Services — Sycamore
2975 N. Sycamore Drive
Simi Valley, CA 93065
805-955-6000
www.adventisthealth.org/simi-valley-hospital
St. John's Regional Medical Center
1600 N. Rose Ave.
Oxnard, CA 93030 805-988-2500
www.stjohnshealth.org
St. John's Pleasant Valley Hospital
2309 Antonio Ave.
Camarillo, CA 93010
805-389-5800
www.stjohnshealth.org
Ventura County Medical Center — Santa Paula
825 N. 10th St.
Santa Paula, CA 93061 805-933-8632
www.vchca.org/hospitals/santa-paula-hospital
Ventura County Medical Center — Ventura
3291 Loma Vista Road
Ventura, CA 93003
805-652-6000
www.vchca.org/hospitals/ventura-county-medical-center
Vista Del Mar Hospital
801 Seneca St.
Ventura, CA 93001
805-651-3249
www.vistadelmarhospital.com
Public Health Care

California Department of Public Health
P.O. Box 997377, MS 0500
Sacramento, CA 95899-7377
906-558-1784
www.cdph.ca.gov
The California Department of Public Health works to protect and improve the health and well-being of all Californians. To that goal, the organization offers almost 100 services provided statewide by public health professionals to be sure that children have their immunizations, chronic illnesses are managed, the homeless have health care and birth certificates are correct, to name just a few.
The department's main office is in Sacramento with local health units in 61 local areas blanketing the state. Its website has information on health topics, services available and a listing of local health units by locale and
by program.
Local health units offer numerous services, including communicable disease investigations and interventions, STD counseling and testing, medical marijuana registration, bed bug information and more. A list of local health units in Ventura County follows. For a full list go to www.vchca.org/public-health/services-and-resources-directory.
Fillmore
Fillmore Family Medical Urgent Care Clinic
828 Ventura St., Suite 110
805-524-8604
Oxnard
Las Islas Urgent Care Clinic
325 W. Channel Islands Blvd.
805-483-0198
North Oxnard Public Health Clinic
2240 E. Gonzales Road
805-981-5181
South Oxnard Public Health Clinic
2500 C St., Suite B1
805-981-5221
Simi Valley
Simi Valley Public Health Clinic
1133-B E. Los Angeles Ave.
805-981-5221
Thousand Oaks
Conejo Valley Urgent Care
125 W. Thousand Oaks Blvd., Suite 200
805-418-9105
Ventura
One-Stop Center, Ventura Public Health
3147 Loma Vista Road
805-652-6694
West Ventura Urgent Care
133 W. Santa Clara St.
805-641-5620