In Snohomish County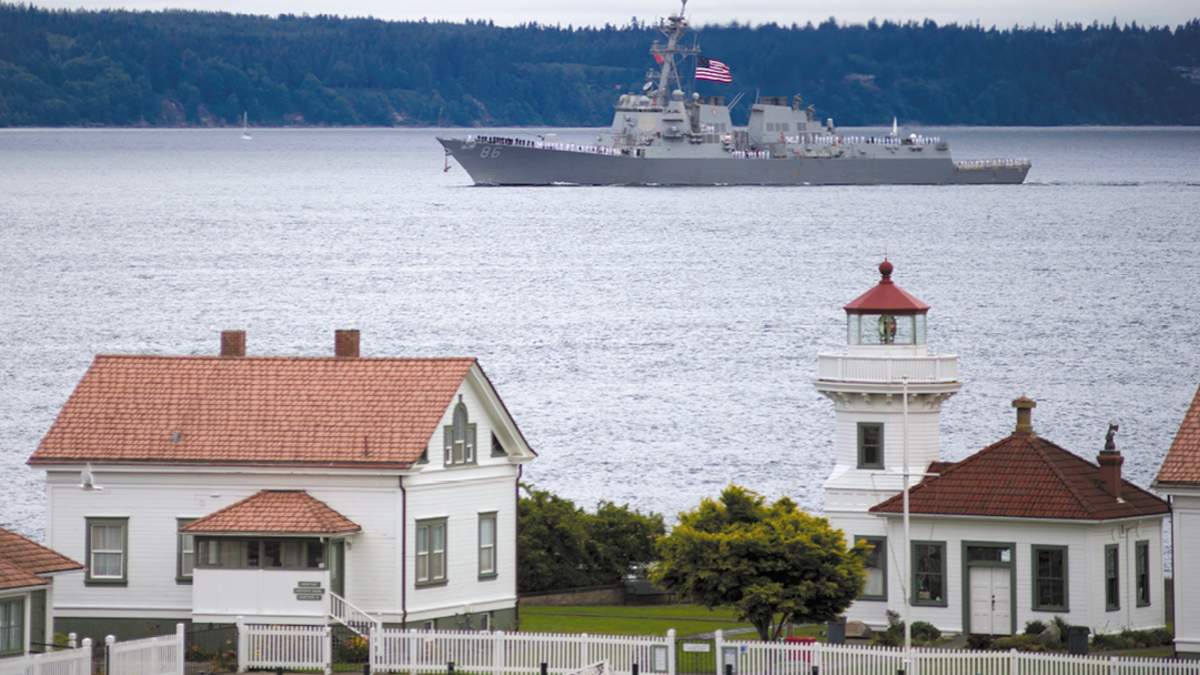 There are plenty of entertaining activities to choose from in Snohomish County and the surrounding areas — music, sports, theater, museums, parks and shopping. Zoom down the powdery slopes at Stevens Pass, or tee off at one of the two 18-hole golf courses in Everett. Don't miss the Evergreen State Fair in Monroe or the U.S. Navy's Blue Angels as they soar, dive and barrel roll in tight formation at the Boeing Seafair Air Show. And be sure to check out the unforgettable Museum of Pop Culture in Seattle for a real adventure in popular music, science fiction and pop culture.
ANNUAL EVENTS
Residents of Snohomish County have dozens of different annual events, festivals and community gatherings at their fingertips.
Boeing Seafair Air Show
The first weekend of August brings the Boeing Seafair Air Show to town where you'll witness the U.S. Navy's Blue Angels perform dazzling stunts and aerial maneuvers as spectators gaze in amazement from the shores of Lake Washington. The Blue Angels participated in their first air show in 1946 and have since have performed for an estimated 484 million fans.
Everett Sausage Festival
Everett Sausage Festival is a family-oriented weekend fair with a Bavarian theme. For more than 40 years, this festival has delighted visitors with such offerings as its traditional Bavarian dinner, food booths, arts and crafts, children's games, a family entertainment stage, bingo, a carnival and a Bavarian beer garden and stage. Visit the event's website for more information.
Evergreen State Fair
The Evergreen State Fair spans 12 days from the end of August until Labor Day at the state fairgrounds in Monroe with free and paid concerts, bull riding, livestock shows, carnival rides, games and attractions and, of course, fair food.
Kla Ha Ya Days Festival
Every July for more than a century the Kla Ha Ya Days Festival has welcomed people throughout Northwest Washington with a celebration of the Snohomish community's beauty and goodwill. The whole family can enjoy the parade, celebrity volleyball, a frogtastic kids fair, bingo, a farmers market, sky diving demos, a classic car and motorcycle show, a street fair, ice cream and pie-eating contests and much, much more.
Marysville Strawberry Festival
The kids shine at this Marysville community event in June with its royalty scholarship pageant, talent show and two parades. The Berry Run 5K, strawberry shortcake eating contest and live music and performances are other highlights, and of course there'll be plenty of sweet, juicy strawberries and strawberry treats.
Paine Field Aviation Day
www.painefield.com/198/Paine-Field-Aviation-Day
The Paine Field Aviation Day, held in May, showcases both vintage and new aircraft in a family-friendly event that attracts 5,000 to 8,000 attendees. Kick off the day with a 5K run/walk and follow it up with the firefighters' pancake breakfast. Visit the event's website for hours and schedules.
Sorticulture
https://everettwa.gov/823/Sorticulture-Garden-Arts-Festival
The June Sorticulture festival unites art and the garden, along with a food fair, wine garden, live music and free activities for the children. Visit the event's website for information about the display gardens, entertainment schedule and free shuttle.
The Arts and Museums
THE ARTS
Artistic opportunities from theater to music to dance and more are no strangers to Snohomish County residents.
Edmonds Summer Concerts
www.edmondswa.gov/summer-concerts.html
Every July and August the City of Edmonds Arts Commission presents free outdoor concerts from 3 to 4 p.m. Sunday at City Park; from noon to 1 p.m. Tuesday in Hazel Miller Plaza; and from 5 to 6:30 p.m. Thursday at Fifth Avenue South at Maple Street.
Everett Performing Arts Center
2710 Wetmore Ave.
Everett, WA 98201 425-257-8600
www.villagetheatre.org/epac.php
One of the premier performing arts spaces in Snohomish County, the Everett Performing Arts Center (EPAC) embraces a 500-plus-seat auditorium with a proscenium stage, full theatrical lighting and sound systems, an orchestra pit, a rigging and fly system, wing space, a shop and costume facilities. Along with the auditorium, EPAC has a multipurpose community room and spacious lobby, making it ideal for a range of activities.
Everett Philharmonic Orchestra
P.O. Box 1751
Everett, WA 98206 206-270-9729
The Everett Philharmonic Orchestra performs at the Everett Civic Auditorium and Everett Presbyterian Church. The musicians from various professional backgrounds are united by their passion for performing symphonic music. Under the baton of Dr. Paul-Elliott Cobbs, this group has played together for more than 25 years.
Historic Everett Theatre
2911 Colby Ave.
Everett, WA 98201 425-258-6766
www.historiceveretttheatre.org
Opened in 1901, this performance space is a historical community gem saved from the wrecking ball by dedicated residents who donated their time, money and enthusiasm to make sure Everett didn't lose one of its most recognizable downtown buildings. There is always something new and exciting going on at the Historic Everett Theatre, from concerts by world-famous entertainers to live theater productions with the theater's own Outcast Players. Box office hours are 11:30 a.m. to 4:30 p.m. Tuesday through Saturday.
Pacific Northwest Ballet
301 Mercer St.
Seattle, WA 98109 206-441-2424
Pacific Northwest Ballet, one of the largest and most highly regarded ballet companies in the United States, was founded in 1972. The company of nearly 50 dancers presents more than 100 performances each year of full-length and mixed repertory ballets at Marion Oliver McCaw Hall in Seattle and on tours ranging throughout the United States and internationally, to Europe, Australia, Taiwan, Hong Kong and Canada.
MUSEUMS
Learn about Washington's history and cultural contributions by visiting one of the many local museums or attractions.
Flying Heritage & Combat Armor Museum
Paine Field
3407 109th St. SW
Everett, WA 98204 206-342-4242
The Flying Heritage & Combat Armor Museum can be found at the southeast corner of Paine Field in Everett, Washington. On display in a 51,000-square-foot hangar, the Flying Heritage is a private collection of great rarity, not a formal museum. Visitors of all ages can get up close and personal to these treasures of the sky, and learn how innovators and innovations of the past led the way to modern aviation and aerospace technologies. Hours vary by season; visit the website for more information.
Future of Flight Aviation Center & Boeing Tour
8415 Paine Field Blvd.
Mukilteo, WA 98275
800-464-1476/425-438-8100
The Future of Flight Aviation Center is the sole public tour of a commercial jet assembly plant in North America. It is the starting point for the Boeing Tour of part of the aircraft giant's Everett production facility that builds the 747, 777 and 787 jets. The museum includes a 28,000-square-foot gallery filled with static and interactive exhibits and displays, as well as a 240-seat theater, cafe and shops. Hours vary by season; check the website for more information.
Imagine Children's Museum
1502 Wall St.
Everett, WA 98201 425-258-1006
The Imagine Children's Museum promotes the power of play: learning and growing by doing what every child loves to do best — play! Interactive exhibits and activities encourage children from ages 1 through 12 and their families to role-play, experiment, splash, think, wander and create together. Visit the museum's website for information on hours, admission and special no-fee or discount nights.
Museum of Pop Culture
325 Fifth Ave. N at Seattle Center
Seattle, WA 98109 206-770-2700
The Museum of Pop Culture, or MoPOP, (formerly known as EMP Museum) has plenty for visitors, including interactive activity stations where they can perform music before a virtual audience, sound sculpture and lots of educational resources. The 140,000-square-foot Frank O. Gehry-designed facility is home to exhibits that cover pop culture, from the art of fantasy, horror cinema and video games to science fiction, literature and costumes from screen and stage. Hours vary by season; check the website for more information.
Space Needle
400 Broad St.
Seattle, WA 98109 206-905-2100
Located at the base of Queen Anne Hill, the Seattle Center developed from the site of the 1962 World's Fair into a 74-acre, year-round convention and family entertainment hub for the city, with the Space Needle its most famous landmark. The observation tower stands 605 feet high and offers visitors 360-degree views from the observation deck 520 feet aloft. From the rotating restaurant, diners can enjoy the panoramic Seattle skyline, the Olympic and Cascade mountain ranges, Mount Rainier, Mount Baker, Elliott Bay and the surrounding islands. Visit the website for hours and tickets.
Parks and Shopping
PARKS
Snohomish County Parks have more than 100 miles of trails for jogging, hiking, biking or perhaps just walks in the woods. Check your community's parks and recreation listings to see what your local area has to offer.
Evergreen Arboretum & Gardens
American Legion Memorial Park
145 Alverson Blvd.
Everett, WA 98201 425-257-8597
Packed into 3.5 acres, Evergreen Arboretum & Gardens' 10 themed gardens include the Urban Tree Walk, Entrance Garden, Rock Garden, Northwest Native Plant Trail, Rain Garden, Japanese Maple Grove, Northwest Demonstration Garden, Viewing Mound, Woodland and Conifer Gardens as well as the 200-foot Snohomish County Master Gardeners' Demonstration Border and sculptures throughout. Experience the beautiful grounds with docent-led tours, free classes, the annual plant sale and volunteerism. Admission is free.
Forest Park
802 E. Mukilteo Blvd.
Everett, WA 98203
https://everettwa.gov/Facilities/Facility/Details/Forest-Park-23
Forest Park's child-friendly activities that spread over nearly 200 acres include an animal farm where the little ones can pet farm animals, ride ponies or splash with the family in a heated indoor pool. Annual special events include the stunning Dahlia Show, with its colorful displays of more than 2,500 blossoms.
Fremont Troll
3405 Troll Ave. N (under the north end of the Aurora Avenue Bridge)
Seattle, WA 98103 206-547-7440
http://fremont.com/about/fremonttroll-html
The Fremont Troll came to be after the local Fremont Arts Council was approached in 1990 about doing something imaginative with the spooky space under the Aurora Bridge. After a national competition, the troll created by a team calling itself the Jersey Devils was voted the overwhelming favorite out of five finalists. The iconic troll is 18 feet high, weighs more than 2 tons, is made of steel rebar, wire and concrete, and is crushing an actual Volkswagen Beetle one-handed. Seattle's annual Troll-o-ween party on Oct. 31 begins at the Troll and continues on to other Fremont art spots and happenings.
Mukilteo Lighthouse Park
609 Front St.
Mukilteo, WA 98275 425-263-8000
http://mukilteowa.gov/departments/recreation/parks-open-spaces-trails/lighthouse-park
One of the community's highlights, Mukilteo Lighthouse Park neighbors the Whidbey Island ferry terminal and contains the Mukilteo Lighthouse, a landmark since it was built in 1905. The lighthouse still functions and is open for free tours on weekends and holidays, April through September.
The park also holds a large picnic area, a beach, a boat launch and prime fishing spots along Possession Sound.
Point Defiance Park
5400 N. Pearl St.
Tacoma, WA 98407 253-305-1088
www.metroparkstacoma.org/point-defiance-park
Point Defiance Park, one of Tacoma's best-known treasures, is recognized as among the premier urban parks in the United States. The 760-acre park includes Point Defiance Zoo & Aquarium, beaches, trails, a boardwalk, a boathouse, Fort Nisqually and a stand of old-growth forest. At the Point Defiance Zoo & Aquarium, the only such combination in the Pacific Northwest, visitors can view everything from sharks and stingrays to wolves and walruses. Ground was broken in 2016 for the new Pacific Seas Aquarium, scheduled to open in summer 2018; it will replace and expand the existing North Pacific Aquarium. Fort Nisqually, never a military outpost, was the first European trading post on Puget Sound. Established in 1833, the fort, now a living history museum, is a model of historic restoration and preservation. Point Defiance Park attracts more than 3.1 million visitors annually.
SHOPPING
From malls and major department stores to unique boutiques and souvenir shops, there's something for every taste and budget.
Everett Mall
1402 S.E. Everett Mall Way
Everett, WA 98208 425-355-1771
Everett Mall, one of the area's largest shopping centers, offers a climate-controlled escape from inclement weather. The mall houses a 16-screen movie theater and more than 100 shops under the same roof.
Marina Village
Port of Everett
www.portofeverett.com/real-estate/waterfront-districts
Everett's past as a booming port town is celebrated daily at Marina Village along the bay. Styled after an 1890's waterfront marketplace, the village is rich in restaurants and specialty stores and, of course, its marina, where sightseers can book a schooner to take them on cruises and historical tours.
Pike Place Market
85 Pike St.
Seattle, WA 98101 206-682-7453
With more than 9 acres of land and 100-plus years of history, Pike Place Market, overlooking the city's waterfront, could be thought of as "the soul of Seattle." Opening for business on Aug. 17, 1907, with a handful of farmers and their wagonloads of produce, today Pike Place Market is among America's largest, with more than 225 small independent businesses, some 225 craftspeople, about 85 farmers, a bookstore and an array of restaurants under the arcades. The market draws over 10 million visitors a year.
Pioneer Square
Pioneer Square is Seattle's original neighborhood, dating back to 1852. This historic community has seen many changes over the course of time, from natural disasters to the Gold Rush, political uprisings to urban renewals and from pioneers to a melting pot of demographics and businesses. The neighborhood is full of thriving businesses, vibrant shops, lively arts, top-rated eateries and night life.
Star Center Antique Mall
829 Second St.
Snohomish, WA 98290 360-568-2131
www.myantiquemall.com/starcenter.html
As the self-titled "Antique Capital of the Northwest," Snohomish is home to hundreds of antique dealers. The main attraction for antique hunters in town is the Star Center Antique Mall, which alone houses 200 dealers and one of the largest antique reference bookstores in the Northwest.
Sports and Recreation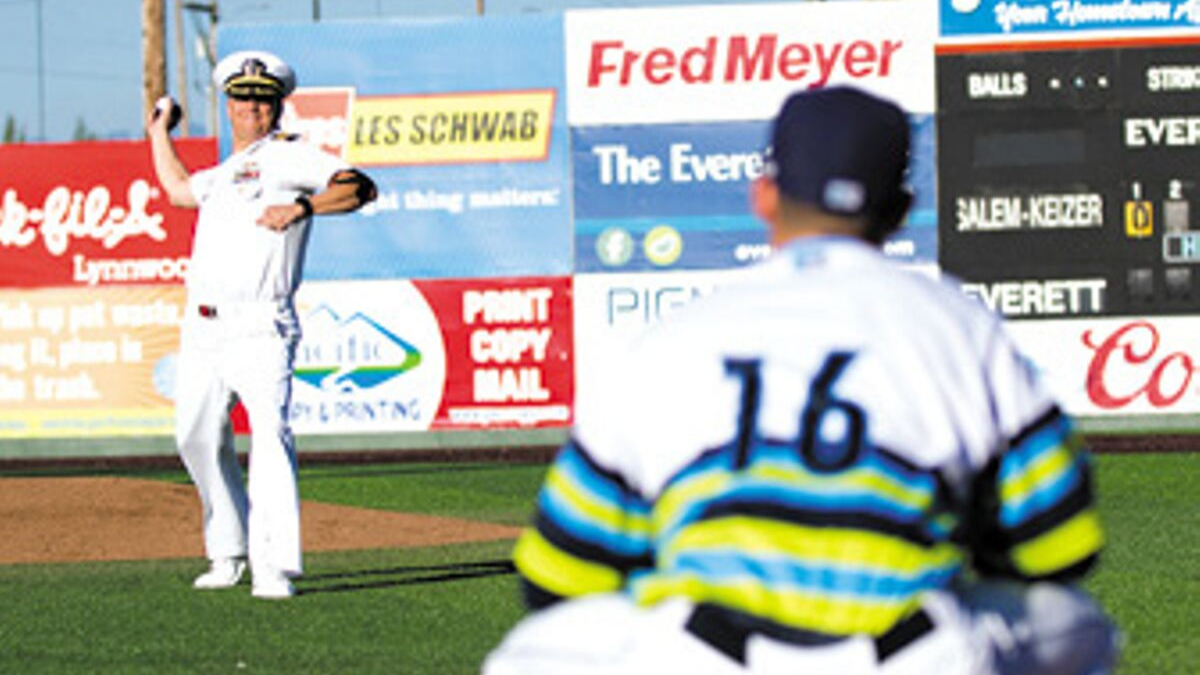 Whether you're looking to take in a game or cool off with a trip down a waterslide, you'll find what you're after in Snohomish County. The region's dynamic landscape makes the lure of the great outdoors impossible to ignore.
Everett AquaSox
Everett Memorial Stadium
3802 Broadway
Everett, WA 98201 425-258-3673
The Everett AquaSox, a minor league baseball team in the short-season Class A Northwest League, began play in 1984 as the Everett Giants, an affiliate of the San Francisco Giants. Just over a decade later, the Everett Giants and Bellingham Mariners switched cities for the 1995 season, and the Seattle Mariners' affiliate was renamed the Everett AquaSox. In 2010, Everett won its first Northwest League championship as the AquaSox, although they had also won the league championship in 1985 as the Giants. Catch one of their games at Everett Memorial Stadium.
Golf
This region — previously known as the birthplace of grunge rock, Starbucks and wet weather — has built up quite the golf empire over the past decade, blossoming into a destination worthy of players around the globe. When the U.S. Open chose Chambers Bay Golf Course southwest of Tacoma as its 2015 host, it hung a proverbial "open for business" sign for previously nonexistent golf tourism in the Pacific Northwest. Snohomish County has several public and country club courses, among them the 18-hole Snohomish, Flowing Lake and Kenwanda public courses. Everett has two 18-hole public courses managed by the city, Legion Memorial and Walter Hall. For a full list of public and private courses in Washington, visit the Washington State Golf Association directory at http://thewsga.org/membership-home/course-directory.
Stevens Pass
U.S. Highway 2
Skykomish, WA 98288 206-812-4510
From Thanksgiving to Easter, the steep slopes of the Cascades carry the high hopes of skiers. There's lots of dry powder and lots of challenges for every skill level. The closest downhill skiing can be found just 50 miles east of Everett at Stevens Pass: It has a vertical rise of about 2,000 feet with a dozen lifts and runs suited to downhill skiers of all abilities, and is open for both day and night skiing. The area includes day lodges and offers ski lessons as well as rentals. In warmer months, Stevens Pass is full of mountain bikers, hikers and people who just want to enjoy a scenic ride in a chairlift.
Snohomish Aquatic Center
516 Maple Ave.
Snohomish, WA 98290 360-568-8030
The Snohomish Aquatic Center is a 52,000-square-foot state-of-the-art facility that includes a competition pool with a dive area, recreation pool, warm-water pool, spray-play area, zero-entry area, surf-simulation machine, lazy river and water slide. Other amenities include locker rooms, private meeting and party spaces, a cafe and a family changing area. For more information on hours and fees, visit the aquatic center's website.
Water Sports
www.snohomish.org/explore/outdoor-activities/water-sports
Snohomish County takes pride in its Puget Sound boundary and its impressive rivers and lakes. Within the Everett city limits alone, nearly 32 percent of the land is covered with water, ideal for water sports enthusiasts. Boating, water skiing, windsurfing, jet skiing, kayaking and swimming can be easily enjoyed at Lake Stevens, the largest lake in Snohomish County, with 8 miles of shoreline, sandy beaches and public boat launches. Lake Ballinger, a 100-acre lake and part of the Ballinger Park complex, is also a draw for fishing and canoeing. Visit www.snohomish.org/explore/outdoor-activities/water-sports to find out more about what the county has to offer.
Woodland Park Zoo
5500 Phinney Ave. N
Seattle, WA 98103 206-548-2500
Founded in 1899, Woodland Park Zoo has sparked delight, discovery and unforgettable memories for generations of Northwest families. The zoo manages the largest live animal collection in Washington state, with 1,100 animals representing more than 300 species. The zoo provides a home for 40 endangered and 17 threatened or vulnerable animal species, and its botanical collection includes more than 92,000 plants and trees representing more than 1,300 species. A gift shop, food pavilion, picnic areas and on-site educational programs are also available.