In Craven County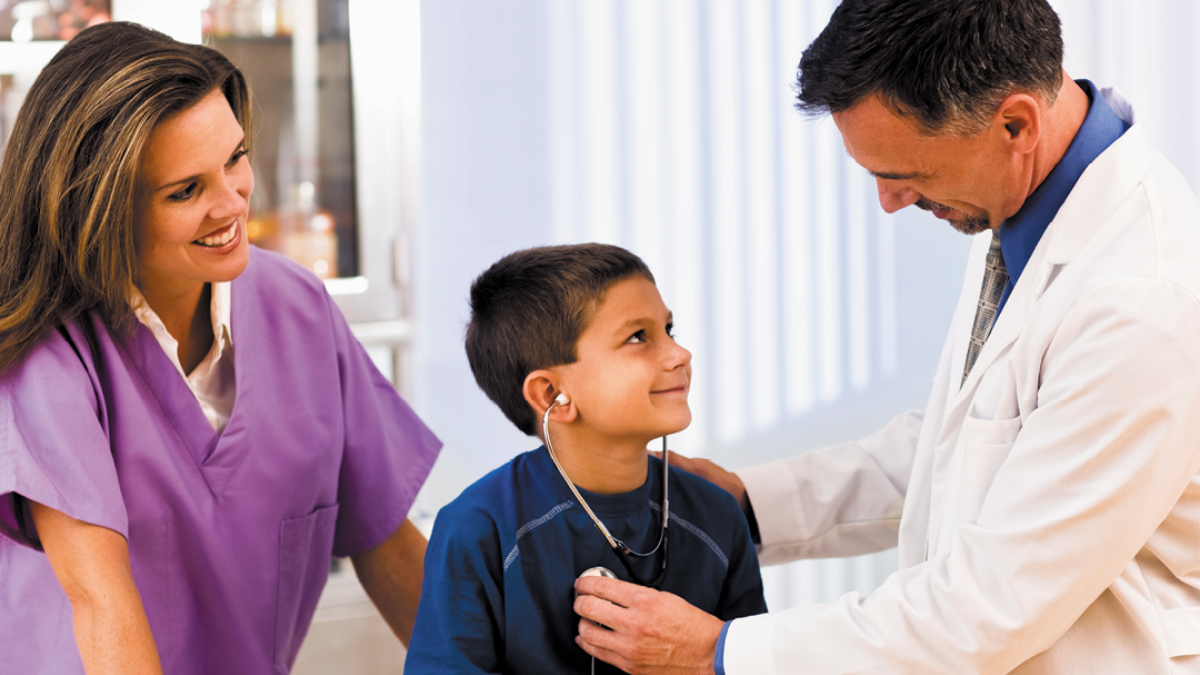 There are many health care services in Craven County for military, civilians and veterans, though implementation of the Affordable Care Act has changed established insurance options. Visit www.healthcare.gov for information on open enrollment for health care coverage under the national Affordable Care Act. Craven County has one carrier — Blue Cross and Blue Shield — that offers a variety of plans to its residents. Three groups — the Alcohol/Drug Council of North Carolina (www.healthcarencnow.org), Legal Aid of North Carolina (www.legalaidnc.org) and Hope Clinic (www.hopeclinicnc.org) — can help walk applicants through the maze of choices.
See the Advertiser Directory in this guide to connect with local hospitals and medical centers, health care centers and health care providers.
COMMUNITY HEALTH CARE CLINICS AND RESOURCES
A community health center or clinic is customarily the place to go for those who have no health insurance or have limited income or ability to pay medical fees. Such clinics accept most insurance and provide affordable, comprehensive health care by well-trained, professional staff. They also serve those who are uninsured and underinsured, and most are open to making sliding scale payment arrangements based on income and family size.
For a full list of community health centers in North Carolina, visit the North Carolina Community Health Center Association website at www.ncchca.org and enter your location in the "Find a Health Center" box on the home page.
DENTAL CARE
The North Carolina Dental Society website, www.ncdental.org, is a useful place to start in finding a dentist with its roster lists. Select "Find a Dentist" from the "For the Public" drop-down menu on the home page to find a local dentist. You can also seek referrals from people you know who've had dental care in the area.
Consider the following to find the best dentist for your needs.
Are the office hours convenient for your schedule?
Is the dental office close to your home or office?
How are dental emergencies handled?
Does the office appear to be clean and well-organized?
Is the staff helpful and friendly?
What are the financial policies and how is insurance handled?
A good relationship with your dentist is essential to good oral health care. So take your time and choose one that you and your family feel comfortable with.
The Oral Health Section of the North Carolina Department of Health and Human Services can give you tips for oral health and low-cost dental care. Visit its website at www2.ncdhhs.gov/dph/oralhealth.
FINDING A LOCAL DOCTOR
The best rule in finding a health care provider in a new location is the sooner, the better. Before arriving at your new assignment, check the North Carolina Medical Board's online licensee search at https://wwwapps.ncmedboard.org/Clients/NCBOM/Public/LicenseeInformationSearch.aspx. You can browse for a provider by type or by location. That should give you an idea of local medical practitioners as well as where you might need to go for specialized care.
Personal referrals from friends or other medical personnel can add to your options. Building trust with a health care provider takes time, so don't wait until a family member is ill to find a doctor, nurse practitioner or other health care provider.
Keep in mind the following tips and questions as you look for a health care provider.
Visit the American Medical Association's website at www.ama-assn.org for patient health care resources.
Ask health insurance plans and medical offices for information on their doctors' training and experience.
Has the doctor completed several years of training in a specialty and passed an exam? Check out the American Board of Medical Specialties at www.abms.org, call 866-275-2267 or write to the ABMS, 353 N. Clark St., Suite 1400, Chicago, IL 60654.
Has anyone registered a complaint or taken disciplinary action against the doctor? To find out, check out the North Carolina Medical Board at www.ncmedboard.org or call 800-253-9653.
Call the doctor's office and ask for an appointment. Most doctors will take time to meet potential patients, but you should expect a nominal fee for the use of his or her time.
When you meet a doctor and the staff for the first time, consider the following: When scheduling the appointment, was the receptionist friendly, prompt and professional? Did he or she take time to answer your questions? Were you left on hold too long? Did the receptionist seem knowledgeable about the workings of the office? When you arrived, were you greeted promptly? Was the reception area clean and comfortable? Was the staff friendly and willing to answer your questions? Did you have to wait long in the exam room before the doctor arrived? Was the exam room orderly and clean, with a chair for a family member to sit in? When the doctor arrived and introduced himself or herself, was it with a smile? Did the doctor seem rushed or tired? Did you get a good first impression? Did you feel comfortable revealing personal information? During the consultation, did nurses or assistants pop in and out? Did the doctor leave the room during your conversation? Did the doctor seem caring, compassionate and sympathetic to your concerns?
Treat finding a doctor as seriously as looking for a new job or a new home. Depending on the length of time you will be in the area, this relationship is a long-term commitment, and you want to be comfortable with the person who will see you while you are most vulnerable.
For Veterans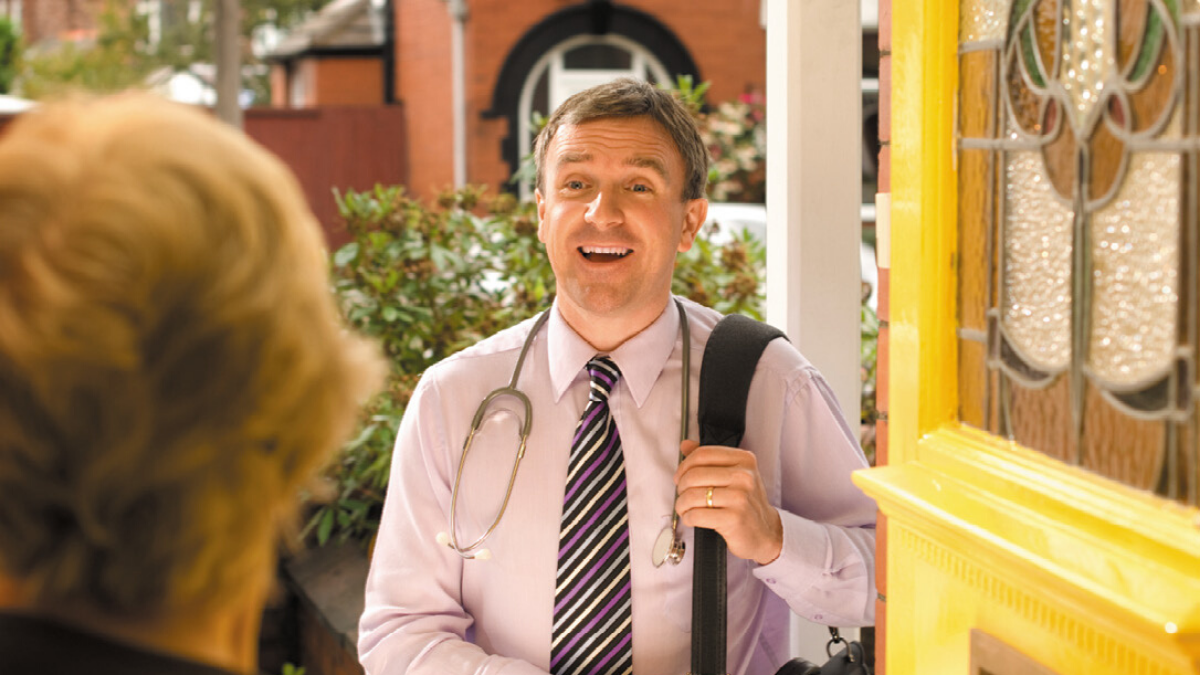 Veterans in Craven County are served within Veterans Integrated Service Network 6 — the VA Mid-Atlantic Health Care Network, with the nearest major medical centers in Durham and Fayetteville, about 150 to 160 miles from MCAS Cherry Point. VISN 6 serves more than 340,000 veterans each year with eight medical centers and 33 community-based outpatient clinics located throughout North Carolina, Virginia and West Virginia. The closest community outpatient clinic is in Morehead City.
Durham VA Medical Center
508 Fulton St.
Durham, NC 27705 919-286-0411
www.durham.va.gov
Fayetteville VA Medical Center
2300 Ramsey St.
Fayetteville, NC 28301 910-488-2120
www.fayettevillenc.va.gov
The Durham and Fayetteville VA medical centers offer a broad spectrum of inpatient and outpatient health care services, ranging from disease prevention to primary care, mental health services and specialty care. Durham VA Medical Center's services are available to more than 200,000 veterans living in a 26-county area of central and eastern North Carolina. Fayetteville VA Medical Center provides services to more than 65,000 veterans living in a 21-county area of North Carolina and South Carolina.
The address and phone number for the closest community-based outpatient clinic follows. For a full list of clinics and other facilities, go to the Durham or Fayetteville VA medical centers' websites.
Morehead City Community-based Outpatient Clinic
5420 Highway 70
Morehead City, NC 28557 252-240-2349
North Carolina Department of Military and Veterans Affairs
413 N. Salisbury St.
Raleigh, NC 27603 844-624-8387
VA Suicide Hotline 800-273-8255
The Department of Military and Veterans Affairs improves the quality of life for North Carolina's veterans, military and their families by increasing awareness and access to appropriate federal, state and local resources. Veterans within the state can receive health care from a variety of facilities including four hospitals and medical centers, 16 health clinics and four veterans home. Combat veterans who were discharged or released from active service on or after Jan. 28, 2003, are eligible to enroll for enhanced care in the VA health care system for five years from their date of discharge or release. The enrollment period begins on the discharge or separation date of the service member from active-duty service, or in the case of multiple call-ups, the most recent discharge date. Veterans, including activated reservists and National Guard members, are eligible if they served on active duty in combat after Nov. 11, 1998, and have been discharged under other than dishonorable conditions. Go to www.va.gov/healthbenefits/apply/returning_servicemembers.asp.
The North Carolina Department of Military and Veterans Affairs operates one service office in Craven County:
New Bern Service Office
2402 Dr. Martin Luther King Jr. Blvd.
New Bern, NC 28562 252-636-6611
www.cravencountync.gov/vs
Hospitals/Medical Centers

Because emergencies don't announce themselves, it's prudent to know where to go when they happen. Saving minutes in a crisis can mean saving a life. Knowing what services are available, and where, can make all the difference. In life-threatening situations, call 911 immediately and follow dispatcher instructions.
CarolinaEast Medical Center
2000 Neuse Blvd.
New Bern, NC 28561 252-633-8111
www.carolinaeasthealth.com
Carteret Health Care
3500 Arendell St.
Morehead City, NC 28557 252-499-6000
www.carterethealth.org
Public Health Care

North Carolina Department of Health and Human Services
101 Blair Drive
Raleigh, NC 27603……………919-855-4800
www.ncdhhs.gov
The state's Department of Health and Human Services manages the delivery of health- and human-related services for all North Carolinians, especially the state's most vulnerable citizens: children, the elderly, disabled individuals and low-income families. The department is composed of 30 divisions and offices including Aging and Adult Services; Child Development and Early Education; Mental Health, Developmental Disabilities and Substance Abuse; Public Health; Social Services; state-operated health care facilities; and vocational rehabilitation services. The department also oversees developmental centers, neuro-medical treatment centers, psychiatric hospitals, alcohol and drug abuse treatment centers, and residential programs for children.
Local health departments promote adult, child, dental and environmental health with a variety of services and health education programs. Services include cancer screenings, family planning services, immunizations, STD screening and treatment, wellness checkups, care for injuries and illnesses, WIC and nutrition services, diabetes education and more. Information on Craven County's health center follows. Visit the Craven County Health Department's website, www.cravencountync.gov/departments/hth/hthmain.cfm, for more information on local health services.
Craven County Community Health Center
2818 Neuse Blvd.
New Bern, NC 28562 252-636-4920