In Craven County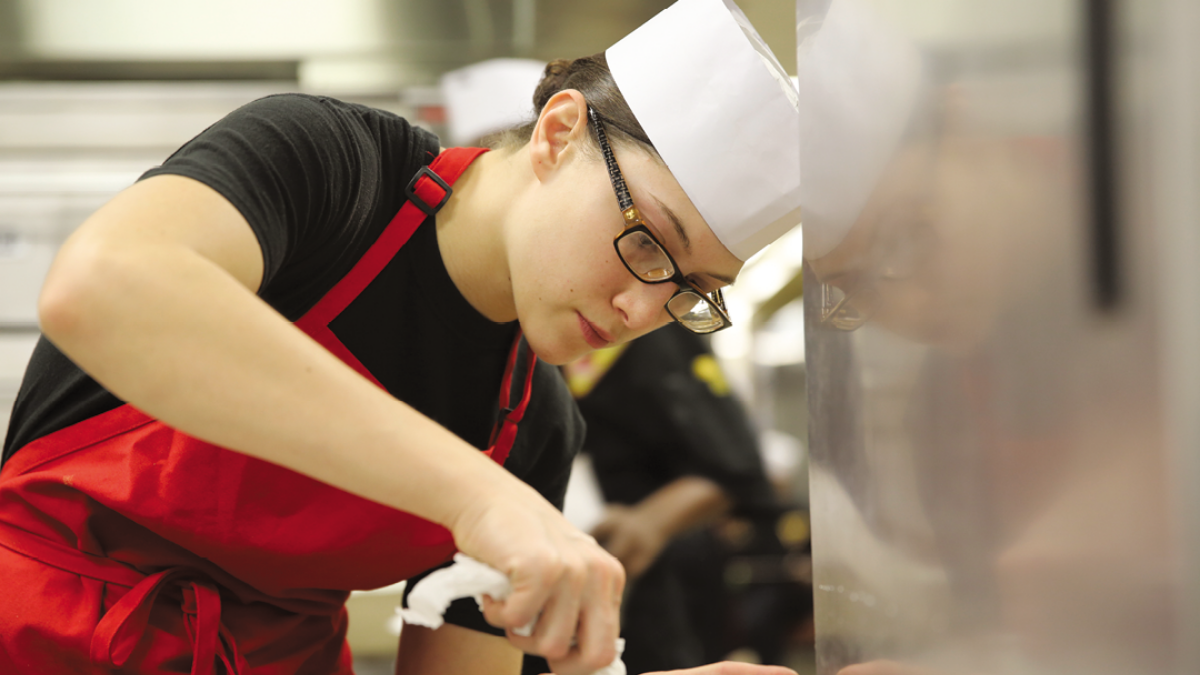 While it's cherished for its historic locales, Craven County also has an eye on the future with its diverse and thriving economy. The region has industry leaders in education, health, service and manufacturing. Craven County Schools and local universities provide both learning and employment opportunities to residents. CarolinaEast Medical Center, a 350-bed facility, employs more than 250 physicians who direct a health care team of more than 2,100 professionals. The county's larger employer, however, is the Department of Defense, with MCAS Cherry Point and Fleet Readiness Center East both calling Craven County home.
The Craven County Economic Development organization is a leading resource for businesses, aiding both entrepreneurs and major industries within the region. The group provides business solutions to help enterprises grow. Its website, http://cravenbusiness.com, has helpful information on financial resources and incentives, local demographics, small business resources and available business properties.
Median household income in Craven County is $47,295, according to the U.S. Census Bureau. The state income tax rate is 5.75 percent.
Leading Industries
Did you know Craven County is the birthplace of Pepsi-Cola? In 1898, Caleb Bradham invented the drink in his New Bern drugstore. Today, Craven County continues its successful entrepreneurial streak with a number of global manufacturers. Local businesses include BSH Home Appliances Corp., Moen, Hatteras Yachts and Weyerhaeuser. BSH is the world's third-largest leading manufacturer of high-end appliances and sells under the Bosch, Thermador and Gaggenau brands. Moen is a leading faucet brand in North America, manufacturing kitchen and bath faucets, showerheads, accessories, bath safety products and kitchen sinks for residential and commercial applications. Hatteras Yachts has been an industry leader in the production of sport fishing convertibles and luxury motor yachts for more than 50 years. Hatteras was the first production builder to produce a fiberglass yacht of more than 40 feet. The company has pioneered many of the technologies used today in the marine industry, including state-of-the-art hull designs, lamination techniques and propulsion systems. Weyerhaeuser grows and harvests trees, builds homes and makes forest products such as softwood lumber, pulp, paper and packaging products.
Additional manufacturers and businesses in the county can be found in the Craven County Industrial Park. The industrial park is at the intersection of U.S. Route 70 and Clarks Road just outside New Bern. This location provides convenient access to other nearby cities such as Greenville, Jacksonville, Kinston, Raleigh and Wilmington. A main line North Carolina Railroad Co. (operated by Norfolk Southern) railroad track is adjacent to the site with designated railroad rights of way entering the park. The industrial park is also only an hour's drive from the Port of Morehead City, a break-bulk and bulk facility. The port is one of the deepest on the East Coast and only 4 miles from the Atlantic Ocean. Tenants of the industrial park include BSH Home Appliances and Moen, as well as Aylward Enterprises, Carolina Technical Plastics, Chatsworth Products, Craven County Wood Energy, Duke Energy, Mutual Distributing, PetroLiance, Piedmont Natural Gas, Urethane Innovators and Wheatstone.
Natural Resources
Craven County's natural resources are abundant. The county is home to waterways, woodlands and a thriving agricultural community. The great outdoors in Craven County offers residents and visitors a variety of recreational pursuits.
Of the county's 774 square miles, 66 square miles is water. The Intracoastal Waterway and Atlantic Ocean are just minutes away. The Neuse and Trent rivers are a haven for fishermen and boating enthusiasts in the county. At 248 miles long, the Neuse River is the longest river in North Carolina. It stretches from the Falls Lake Reservoir Dam in the Piedmont to its 6-mile-wide mouth at Pamlico Sound, making it the widest river in America. The Neuse River converges with the Trent River in downtown New Bern.
The Croatan National Forest lies in the middle of the county. It is one of four national forests in the state and the only true coastal forest in the East. Its 160,000 acres of woodlands include 40 miles of streams, 4,300 acres of lakes, pine forests, saltwater estuaries, bogs and raised swamps called pocosins. The forest is bordered on three sides by tidal rivers and the Bogue Sound. Residents and visitors can enjoy hiking, camping, picnicking, canoeing, fishing, hunting and nature viewing at this national gem.
Beyond recreation, Craven County's natural resources offer significant economic advantages as well. Agriculture is a significant contributor to the local economy. More than 60,000 acres of field crop production can provide annual farm sales of $40 million to $50 million. Livestock provides a similar economic yield. Crops include soybeans, corn, wheat, tobacco, peanuts, cotton and sorghum. Nearly all the grain produced is used within North Carolina as feed for poultry, cattle, swine and aquaculture enterprises. Other agricultural pursuits include one of the larger blueberry farms in the state, prawn production with a marketing cooperative, and private forestry and turf farm industries.
MCAS Cherry Point
MCAS Cherry Point plays a vital role in the economic stability of the area. It is the largest employer in the county. In fiscal year 2015, the base's overall economic impact was $2.01 billion, according to the base's 2015 Economic Impact Statement. More than $1.21 billion was paid in salaries to active-duty members, retired military members, current and retired civilians, and more than $72.5 million in contracts was awarded. In Craven County, the base has about 7,776 active military members, 3,341 retired military members, 2,803 active civilian members and 3,193 retired civilian members. More than 17,000 family members accompany these personnel.
Employment Resources

National Resources
At the national level such websites as www.monster.com, www.careerbuilder.com, www.jobs.com and www.indeed.com have extensive search capabilities as well as resume tips, forum support and professional networking options.
The National Military Spouse Network, a networking, mentoring and professional development organization, has a wealth of career information at its website, www.nationalmilitaryspousenetwork.org. The group aims to help military spouses build a meaningful, sustained career path and offers a library of articles that touch on topics from entrepreneurship, resume tips, self-promotion and more as well as a membership-only discussion forum. The organization also features companies that are military spouse-owned or military spouse-friendly on its Homefront Business Listings page.
Local Resources
North Carolina Division of Workforce Solutions
NCWorks Career Center — Craven County
2836 Neuse Blvd.
New Bern, NC 28560 252-514-4828
www.nccommerce.com/workforce
The North Carolina Division of Workforce Solutions administers workforce programs that prepare adults, veterans, youth and other citizens for employment. The division also connects businesses with qualified employees. Job seekers can use the online job-search portal, learn new industries with NCWorks apprenticeships or visit a career center for employment resources. Career centers have a number of free services to aid job seekers, including career assessments and guidance, access to training and education programs, job search assistance, resume and cover letter preparation, interview help, computer and internet access, and information on job fairs, workshops and the local job market. Visit the division's website for employment resources and more information on local career centers.
State of North Carolina
Employment opportunities with the state of North Carolina are posted online. Search and filter results by category, title, location, department, salary and more, then apply online.
Craven County
Human Resources Department
406 Craven St.
New Bern, NC 28560 252-636-6602
www.cravencountync.gov/hr
Craven County is among the top 10 employers in the county. Employment opportunities are posted online with benefits information. The county only accepts online applications for vacancies within the county government.
City of Havelock
1 Governmental Ave.
Havelock, NC 28532 252-444-6400
www.havelocknc.us/departments/human-resources
Visit the city's human resources website to view current employment opportunities.
City of New Bern
Human Resources Department
303 First St.
New Bern, NC 28563 252-639-7575
www.newbern-nc.org/departments/human-resources
To view job announcements, click on "Employment Opportunities" at the city's human resources website.
Employment Agencies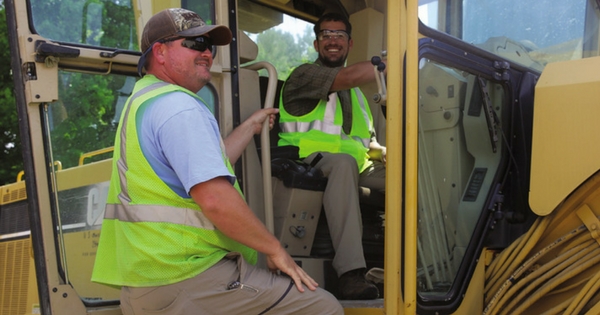 An employment agency can offer posts ranging from high-level administration to warehouse work. Many employers use agencies as their human resources department. Agencies advertise, interview, test and manage payroll. A temp-to-perm arrangement allows the employer and prospective employee to evaluate each other before committing to permanent employment.
Municipal and regional chambers of commerce include local employment agencies in their member lists, along with contact information. See Page 25 for a list of chambers of commerce in Craven County.
Job-Seeker Tips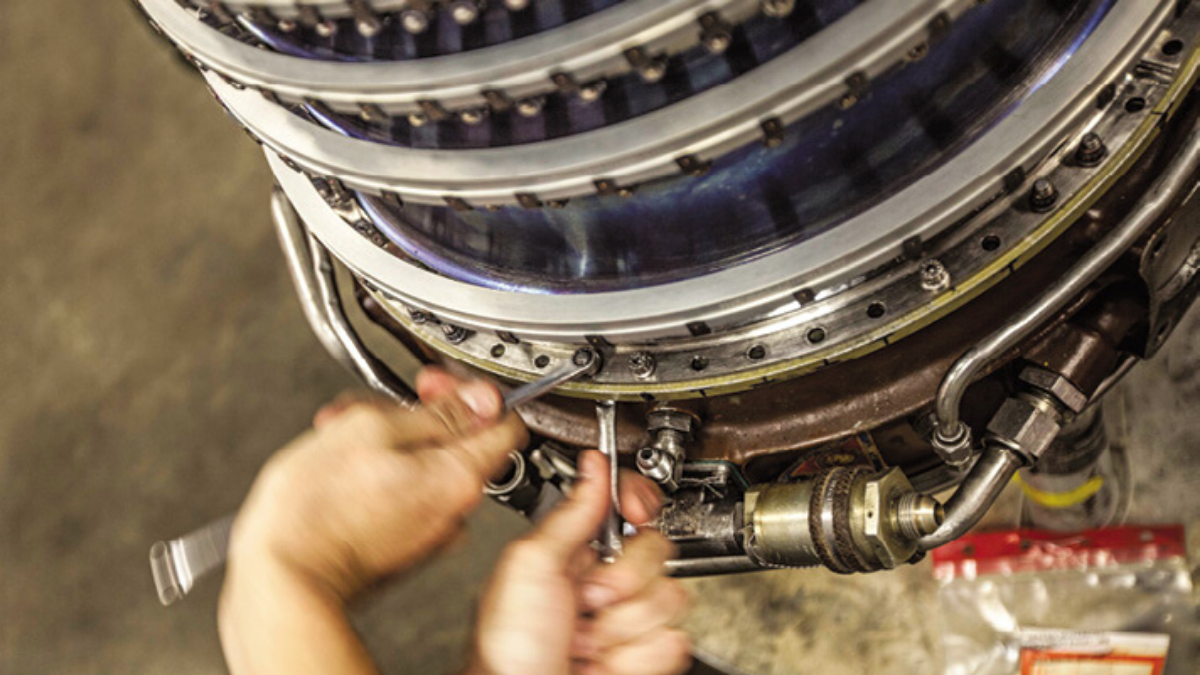 Always keep your resume up-to-date and have different resumes that target specific industries and highlight your skills that fit their job descriptions.
Compile several reference lists with a good variety of people and former business associates. Be sure to first ask each if you can use them as references.
Compose a comprehensive, catchy and succinct cover letter of no more than a page (this is no place to ramble). It will introduce you and your desire to work for the company. Have a knowledgeable friend check it for errors; misspelled words and bad grammar hint at carelessness and indifference. Know what the company does, and highlight skills, work experience and education that apply to the position. Be aware that many employers now accept only online applications so get comfortable with computers.
Maintain a positive, professional and broad-based presence on social media such as Facebook and LinkedIn; almost all employers search social media sites to vet job candidates, and your absence there will raise red flags. Also be very, very aware that images and comments posted spur-of-the-moment can be searched out forever and come back to haunt you.
Be prepared for an interview at any time. When you submit your application, a supervisor may want to talk immediately, or the phone may ring with a call from a hiring director. Compose — and rehearse — your one-minute self-promotional speech on who you are, an achievement or two and your strengths. It's not vanity to make a good first impression. If a supervisor wants to know why she should hire you, be ready.
Always follow up with thank-you letters and calls. Even today, a letter as well as the quick-response email will separate you from a surprising number of the other applicants — to your advantage — and keep your name fresh in the interviewer's mind. Judicious calls display your continued interest. Writing out beforehand what you want to say helps. So does rehearsal.
Be aware that due to the usually huge numbers of applicants, most companies are able to follow up only with candidates in whom they are interested. Don't take it personally if you're not notified that you didn't get the job.
MCAS Cherry Point Civilian Opportunities

Federal Jobs
Visit www.usajobs.gov to search for Department of Defense jobs at Cherry Point.
MCCS Jobs
For information about Marine Corps Community Services jobs, including openings in recreation areas, child care facilities, dining facilities and more, visit the base's MCCS Human Resources website at http://mccscherrypoint.com/employment.
Exchange Jobs
For Marine Corps Exchange jobs, visit the MCCS Civilian Careers website at www.usmc-mccs.org/careers.
Self-Employment
Small Business and Technology Development Center
North Carolina's Small Business and Technology Development Center offers management counseling and educational services to small and mid-sized businesses. The center provides entrepreneurs with the tools they need to build and grow successful businesses. Most services are free. For more information on local regional service centers, visit www.sbtdc.org.
BusinessUSA
In 2011, President Barack Obama ordered the creation of BusinessUSA, a one-stop platform for small businesses to get the services they need to make good hires and to grow. The service now offers personalized information and links on how to start a business, obtain financing, look into exporting, expand, find opportunities, learn about health care changes, be aware of taxes and credits, get help with hires, and ferret out regulations and green opportunities. BusinessUSA is especially interested in increasing ownership among veterans, women, the socially and economically disadvantaged, Native Americans and Alaska Natives.