Health

HEALTH CARE SERVICES
AT NAVAL HOSPITAL
CAMP PENDLETON
The Camp Pendleton Naval Hospital is just inside the main gate.
The Naval Hospital Camp Pendleton's health services phone line is 760-725-HELP (4357), available 7:30 a.m. to 4 p.m. Monday through Friday, closed on weekends and federal holidays.
The phone line provides access to the following services:
Family medicine.
Pediatrics.
All other primary care/specialty clinics.
Labor and delivery.
Pharmacy.
Speaking with a health care professional.
Customer service.
Naval Hospital Camp Pendleton offers a Patient Services Center (PSC) to help beneficiaries with their health care needs, including assistance in arranging appropriate access to care, health care advice or patient education, and contacting your provider to prescribe or refill a medication. The PSC is on the first floor near the Quarterdeck/Info Desk. Inpatient and outpatient services are available for active-duty service members, their family members and all other eligible TRICARE beneficiaries. Outpatient primary care is provided for active-duty personnel at branch clinics throughout the base and for family members of active-duty personnel and other eligible TRICARE beneficiaries at the Naval Hospital and the 13, 31 and 52 Area Branch Health clinics and the Family Medicine Oceanside Clinic.
The Naval Hospital Pharmacy is open 7:30 a.m. to 7 p.m. Monday through Friday and 8 a.m. to 3 p.m. Saturday. It is closed Sunday and federal holidays. Refills can be called in to 760-725-HELP (4357), option 5, and picked up at the Naval Hospital, Family Medicine Oceanside Clinic, the 13, 21, 31 and 52 Area Branch Health clinics or at the 13 Area drive-through prescription refill pickup window. The patient ID card is required.
In case of an emergency, an on-base ambulance service is available by calling 911. The Naval Hospital Emergency Room is available at the hospital 24/7.
TRICARE SERVICE CENTER
Priority care is given to active-duty service members, family members of active-duty members enrolled in TRICARE Prime, retirees and their family members enrolled in TRICARE Prime. Enrollment in TRICARE Prime can be accomplished by visiting the TRICARE Service Center or calling UnitedHealthcare Military & Veterans at 877-988-WEST (9378). All active-duty members are required to enroll in TRICARE Prime during in-processing.
Upon arrival at Camp Pendleton, families should bring their medical records to the Outpatient Records Desk, located just inside the hospital entrance closest to the outpatient parking lot. This allows entry into the outpatient system and will reduce waiting time during first medical appointments.
All patients are required to show proof of eligibility for medical care and must be listed in the Defense Enrollment and Eligibility Reporting System (DEERS) computer. Beneficiaries can verify their DEERS information by contacting UnitedHealthcare Military & Veterans at 877-988-WEST (9378) or visiting the TRICARE Service Center or their nearest uniformed services personnel office (ID card facility). Contact DEERS directly at 800-538-9552 or visit www.dmdc.osd.mil/milconnect to update address changes and other DEERS information.
When the Naval Hospital does not have services available for eligible beneficiaries, patients will be referred to local TRICARE-certified civilian providers. Beneficiaries will be expected to use their primary insurance, which may include Medicare, TRICARE and other employee or government health plans. TRICARE Prime beneficiaries may or may not incur any out-of-pocket costs when referred for emergency services by a primary care provider. Patients will incur an out-of-pocket expense for nonemergency care. Patients enrolled in the Military Treatment Facility requiring civilian medical care should contact the Health Service Center at 760-725-4357, option 6, or UnitedHealthcare Military & Veterans at 877-988-WEST (9378).
Religious Services

Command Religious Program
Three chapels at MCI West-MCB Camp Pendleton serve the spiritual needs of military personnel and their families. These facilities represent major faith groups, including Roman Catholic, Protestant, Orthodox, Episcopal/Lutheran, Latter-day Saints, Muslim, Jewish and Gospel.
Religious education programs (Catholic and Protestant) are held regularly at the Marine Memorial Chapel and Blinder Memorial Chapel.
Religious Development Center (RDC)
The RDC is the center for current information about base religious activities. The RDC (Building 1344) is on Mainside, adjacent to Base Billeting. Call the RDC for information at 760-725-4700.
Activities
Marriage preparation workshops.
Vacation Bible school.
Retreats (CREDO): 760-725-4954.
Sacramental preparation.
Bible studies.
Special recognition service.
Know Your Faith (CCD) classes.
Seasonal celebrations.
Sunday school (Catholic).
Fellowship opportunities.
ParaChapel Ministry Program.
Baptism seminars (Catholic).
Youth activities (Catholic).
Vocation days.
Men's fellowship.
Volunteer programs.
Singles Life groups.
Couples Life groups.
Services
For further information, contact the Religious Development Center, Building 1344, at 760-725-4700 or your unit chaplain's office.
I MEF....................................760-725-9032/9821
1st Marine Division..........................760-725-6692
1st Marine Logistics Group................760-763-9421
Marine Aircraft Group 39..................760-725-8180
Marine Corps Base, the RDC.............760-725-4700
Edson Range..................................760-725-2700
Naval Hospital................................760-725-1223
Fisher House, Camp Pendleton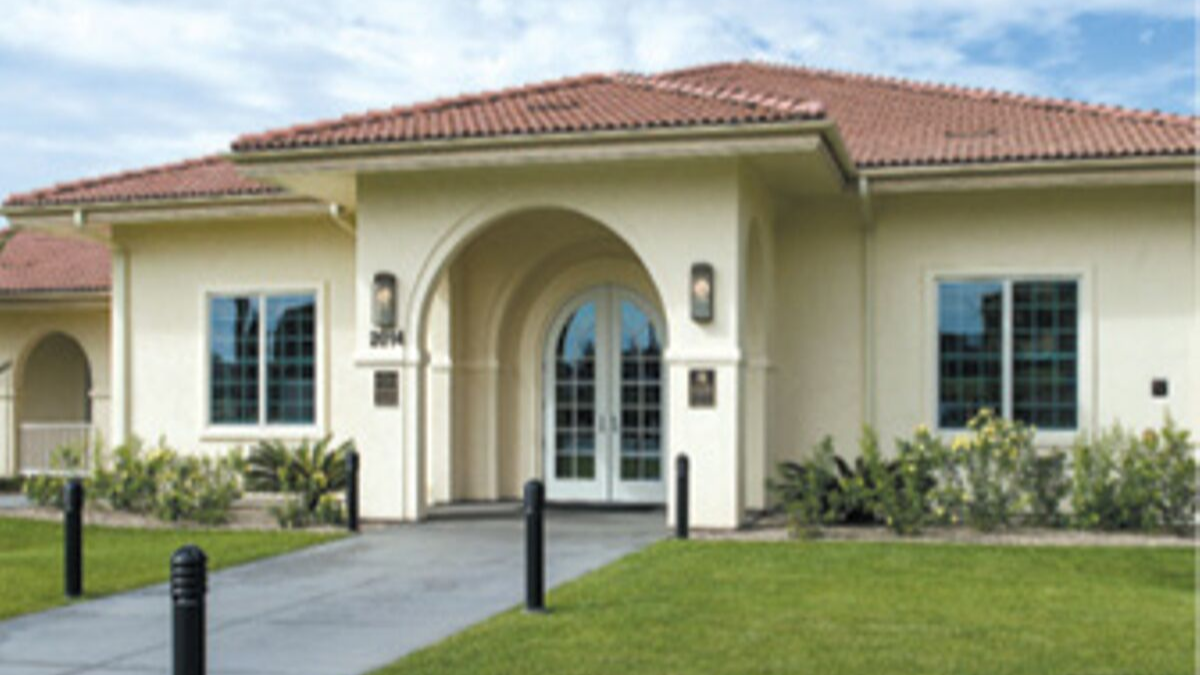 Building 2014, San Jacinto Road
Oceanside, CA 92058
760-763-5307/5308
Fax 760-763-5309
Email: kiana.bright@usmc.mil
Website: http://cpen.med.navy.mil
The Fisher House provides a "home away from home" at no cost for families of patients admitted for medical care at the Naval Hospital Camp Pendleton or affiliated medical centers. The Fisher House represents the commitment to provide quality care and support to their guests during a time of need. They offer comfortably furnished rooms with bathrooms, fully equipped kitchen, living, dining, laundry and play rooms. The Fisher House is located in close proximity to Naval Hospital Camp Pendleton.
Eligibility Requirements
Fisher House is available to families of active duty, retired and veterans from all services including the National Guard and Coast Guard
Family must be traveling a minimum distance of 40 miles one way
Lodging is available to families who have no local accommodations
Patient's condition must be serious in nature and not diagnostic testing, general, or elective procedures
Availability and Placement:
A referral must be completed in advance of arrival and submitted to the Fisher House. However, advance referrals do not constitute a reservation. The Fisher House operates on a day-to-day basis due to the medical needs of their guests and their families. A Fisher House staff member will contact the family regarding availability of lodging.
Referral Form
Physicians, nurses, chaplains, military liaisons, social workers, American Red Cross, case managers and patient administration may prepare referrals.
Admittance Guidelines
Due to priority and urgent medical needs, it is not always possible to admit families on a first-come, first-serve basis. The following factors are taken into consideration.
Medical Condition: Terminal, Critical, Serious (Not for elective procedures.)
Financial: Junior personnel have priority.
Status: Active-duty personnel have priority.
Patients are not eligible to stay at the Fisher House without a caregiver.
Each family will be assigned one guest room.
Once eligibility and availability is confirmed, the family will be contacted by the Fisher House staff when a room is available.
A family may be admitted after business hours if prior arrangements have been made with the Fisher House staff.
Other Services

MILITARY POLICE
The Provost Marshal's Office (PMO) offers services such as child fingerprinting, etching personal items (stereos, TVs, etc.), neighborhood watch programs, youth and adult ride-alongs, crime-awareness briefs and home security inspections. Additional community services include the D.A.R.E. education program and Domestic Animal Control coordination. For more information about crime prevention and community services, call 760-725-3888.
FIRE DEPARTMENT
There are 11 fire stations on Camp Pendleton. Of the 11, one is a heavy rescue station and one a wild land station, which is staffed during fire season. The base stations employ 175 fulltime civilians on staff. The department annually responds to more than 4,000 calls. In addition to fire suppression, other services provided include medical, rescue, swift water rescue, confined space rescue, vehicle extrication and services calls.
The department has developed partnership agreements with cooperating agencies for automatic and mutual aid.
The Fire Prevention Section provides technical support and performs fire investigation as well as fire safety, prevention and education programs. The Fire Prevention Section also provides juvenile intervention services. Contact the department's administration office at 760-763-2721 and Fire Prevention Services at 760-763-2703. For all emergencies, call 911 or 760-725-3333.
BASE NEWS
Camp Pendleton's news website can be found at www.pendleton.marines.mil. For more information, contact the public affairs office at 760-725-5799. Information can also be found on the official social media sites: www.facebook.com/MCIWPendletonCA, on Twitter with the handle @MCIWPendletonCA and on Flickr at www.flickr.com/photos/pendletonscout.
CREDIT UNION
Pacific Marine Credit Union (PMCU) is in the Mainside Exchange complex and provides its members with convenient saving and borrowing. Since 1952, Pacific Marine Credit Union (known then as Camp Pendleton Federal Credit Union) has been serving the financial needs of Marines, Sailors and Southern California civilian employees.
It has undergone many changes during the past 60-plus years but is still committed to "Serving our members wherever they may be." Today, PMCU has more than 73,000 members worldwide, with 11 branches, international ATM access, free online banking and e-statements.
COMMISSARY
Camp Pendleton's commissaries are complete, modern supermarkets. There are multitudes of special programs featuring top-of-the-line products. To find out more about your local commissary or to find a commissary, visit www.commissaries.com. Information regarding your commissary and special offers ranging from shopping tools, closures, recipes and scholarship information is available. Like most commissaries, the busiest shopping days are paydays.
The main commissary is off Vandegrift Boulevard, approximately 1 mile from the main gate. For more store information, call 760-430-1701. Hours are 9 a.m. to 8 p.m. daily.
A second commissary is in the San Onofre Shopping Center, next to the San Onofre gate. For more store information, call 760-725-7903. Hours are 10:30 a.m. to 7 p.m. Tuesday through Saturday and 10:30 a.m. to 6 p.m. Sunday.
RECYCLING SERVICES
Camp Pendleton offers curbside collection for the housing areas every other week. Recyclables, placed in plastic bags or containers, should be at the curb no later than 8 a.m. For more information on collection days, call the Recycling Center at 760-725-4892.
RECYCLING CENTERS
There are three recycling centers on Camp Pendleton. Each facility has recycling containers outside for 24-hour drops.
Building 22054............................760-725-4892
Building 520189..........................760-763-1650
Building 13193............................760-763-2830
LOCAL BUS SERVICES
The North County Transit District (NCTD) provides bus service between Camp Pendleton and Orange County, Fallbrook and Oceanside. Buses connect to major points across the base throughout the day. For route information and schedules, call toll free 800-COMMUTE (266-6883) or visit the website www.gonctd.com.
Basic fares are $1.75 for riders age 6 to 59, free for children under 5, and 75 cents for seniors age 60 and over. NCTD also operates the COASTER commuter train with daily service from Oceanside to downtown San Diego. Call toll free 800-COASTER (262-7837) for information and schedules.
SCHEDULED AIRLINE
TICKET OFFICE
SatoTravel provides a full line of travel services for government travelers. These services include tickets for air, rail and bus travel, as well as vehicle rental and hotel reservations. We also provide unofficial travel for service members and their dependents in connection with official travel.
Our two offices aboard Camp Pendleton:
22 Area
Building 2263 760-725-4396
The School of Infantry
Building 520420 760-725-7694
SatoTravel offers leisure services at Twenty­nine Palms and Marine Corps Recruit Depot San Diego. Call 866-441-2987 for more information.
NAVY-MARINE CORPS
RELIEF SOCIETY
The Navy-Marine Corps Relief Society is a private, nonprofit, volunteer organization dedicated to providing temporary financial aid to Marines, sailors and their families. Assisting Marines, sailors and their families with immediate essential needs through the disbursement of interest-free loans or grants is the principle activity of the Navy-Marine Corps Relief Society.
The society also offers nonfinancial support. Information on pay and allowances, budgeting and community programs and resources is available. A visiting nurse is also available to assist with health education in or related to the home environment.
The "Budget for Baby" class provides information about the costs associated with a newborn. A layette worth approximately $80 is given to all Marine and Navy expectant parents who attend the class.
The society operates a thrift shop in Building 27603. Thrift shop patrons must present a valid military ID. Please call 760-725-1800 for hours.
Mainly volunteers do the wide range of society work. Those interested in volunteering should call 760-725-5337. The society pays for volunteer child care and mileage to and from the office.
The society's funding is mainly from generous contributions of Marines and sailors who donate money during the annual fund drive to help "take care of their own." All donated funds are returned to fellow service members as relief services.
The Navy-Marine Corps Relief Society has two locations aboard Camp Pendleton: Building 1121, Mainside, 760-725-5337; and Building 520512 in the School of Infantry area, 760-725-7497.
CAMP PENDLETON
ARMED SERVICES YMCA
The ASYMCA supports active-duty military personnel and their families through a number of programs and services on Camp Pendleton. These include: Mommy and Me preschool for ages 18 months to 5 years and Operation Hero, which is a free after-school mentoring and tutoring program offered at five base locations. Children in first through fifth grades are eligible to participation in Op Hero. The program is free.
The Y Shuttle provides free transportation for active-duty members and their families for the following: Camp Pendleton Naval Hospital medical appointments and prescriptions, on-base WIC appointments and commissary visits. Transportation can also be provided to those military personnel and family members living off base.
The ASYMCA administration office is in Building 16144 on Camp Pendleton near the Mainside shopping center. Information and schedules are available by calling 760-385-4921.
NMCRS THRIFT SHOP
The NMCRS provides low-cost items to eligible service members and their families. All funds received in payment are used to support NMCRS programs benefiting Marines, sailors and their families. The shop operates on a donation-only basis. Hours are 10 a.m. to 12:30 p.m. Tuesday and Thursday. For more information, call 760-725-1800.
AMERICAN RED CROSS
The American Red Cross is a nonprofit organization that provides emergency assistance to service members and their families, including 24-hour emergency communications, financial assistance on behalf of the Navy-Marine Corps Relief Society for emergency travel, referral and advocacy services, health and welfare inquiries, assistance with humanitarian transfers and hardship discharges, and health and safety courses like first aid, CPR and baby-sitting. The American Red Cross is at the Naval Hospital. For more information, call 760-725-3303. For after-hours emergencies, call 800-951-5600.