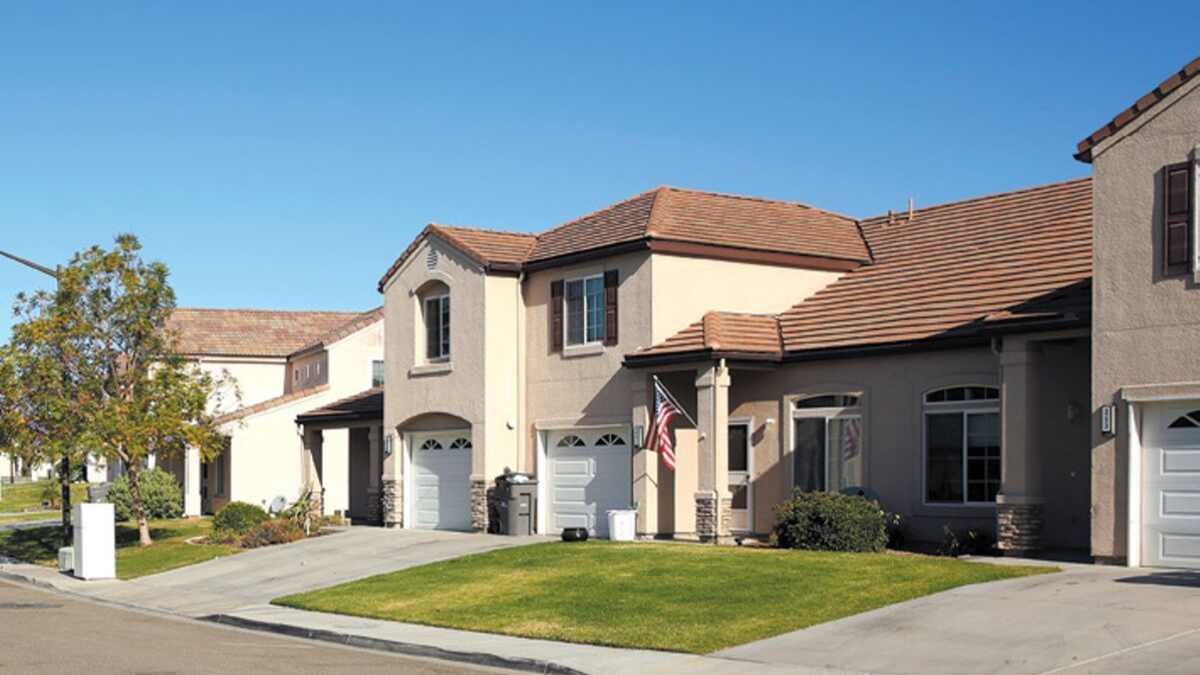 TEMPORARY LODGING
Marine Corps Base, Camp Pendleton offers two lodging facilities for its guests. Ward Lodge (Building 1310) offers comfortable rooms with queen and king beds, private baths, telephones, flat-screen TVs, DVD players, irons, ironing boards, hair dryers and coffee makers. Of the 87 units, 36 are equipped with fully stocked kitchenettes. There are 24 deluxe rooms and 27 standard rooms. Both deluxe and standard rooms have refrigerators and microwaves. ADA-compliant, deluxe, and pet friendly rooms are available upon request. The facility has Wi-Fi service, a guest laundry room, business center, sundries in the lobby, complimentary newspapers, a daily continental breakfast, and a relaxing courtyard with patio furniture and barbecue grills, perfect for small gatherings with families and friends. The facility is within walking distance of the Mainside Marine Mart, Wendy's, Domino's, Johnny Rockets, Leatherneck Lanes bowling center and The Grill, and Bulldog Box Office Theater. Also nearby is the Mainside Food and Service Pavilion which offers one-stop shopping and dining features such as Information, Tickets, and Tours (ITT), auto registration, Panda Express, Moe's Southwest Grill, Subway and a barbershop. Reservations can be made up to six months in advance on a first-come, first-served basis. For lodging rates, reservations and additional information, call 760-725-5304 or visit http://innsofthecorps.com.
The second facility, Pacific Views Lodge (Building 202870), has 69 rooms of which 21 are suites with fully equipped kitchens. All rooms have ocean views with a private patio or balcony. The suites are equipped with a choice of two queen beds or one king bed, a private living room with a pullout sofa, microwave, refrigerator, stovetop burners, coffee maker, tableware/cookware, flat-screen TV, DVD player, service bar, iron, ironing board, hair dryer and an in-room safe. The remaining 48 rooms are deluxe, equipped with a choice of two queen beds or one king bed and a pullout sofa, refrigerator, microwave, coffee maker, flat-screen TV, service bar, iron, ironing board, hair dryer and an in-room safe. The facility also has an exercise room, business center, laundry room, sundries/souvenir shop, Wi-Fi service, complimentary newspaper, continental breakfast, a gazebo with two barbecue grills, and a meeting room for groups up to 24 people. ADA-compliant rooms are also available upon request. For lodging rates, reservations, and additional information, call 760-763-7805 or visit http://innsofthecorps.com.
TRANSIENT QUARTERS BILLETING
Transient guest quarters are available at Camp Pendleton at the following locations:
Building 210440 (Del Mar TQ) and at buildings 1341/1342 (vicinity of the Base Theater bowling alley) for all enlisted and officers. No children permitted.
Building 1751 (VIP Quarters), reservations are managed by Base Protocol, 760-725-2010 or 760-430-4714.
Military personnel and DOD civilians reporting to Camp Pendleton on TAD/TDY orders are required to report to the Billeting/Bachelor Housing Office, as hotel and motel charges will not be reimbursable if Transient Quarters are available. PCS personnel may use Transient Guest Quarters up to 10 days if the Base Temporary Lodging Facilities (TLFs) South Mesa and Ward Lodging are not available.
Transient Quarters are similar to civilian hotels, with rooms at a fraction of the cost. They offer daily housekeeping service, continental breakfast, cable television, room phones, high-speed Wi-Fi, coffee makers and amenities; all with private bathrooms.
Room rates vary from $30 to $65 a night. Visa, MasterCard, Discover and American Express are accepted. Checks are accepted from E-5 and above. Retired and active-duty personnel on leave are welcome to stay in Transient Quarters-Billeting on a space-available basis. Space-availability check-in time is after 4:30 p.m., strictly on a day-to-day basis, and is usually best during the winter months and on federal holidays.
Permanent-party officers will be permitted to reside in Transient Quarters with the highest priority if PCS orders are presented showing permanent assignment to Camp Pendleton. Personnel must be in a bachelor status and not receiving BAH.
Permanent-party personnel must agree to pay cable TV and telephone charges on a monthly basis. Housekeeping is available by request; fees apply.
The director, Billeting/Bachelor Housing Department, billeting manager or the assistant billeting manager must approve all room assignments for permanent-party personnel.
STAFF NONCOMMISSIONED
OFFICER QUARTERS
For Marine Corps and Navy E-6 through E-9, there is only one SNCO designated building, in the 62 Area (San Mateo), Building 62574, with 46 bed spaces. All unmarried and geographical bachelor SNCOs should contact their unit for assignment to quarters. If quarters are not available, SNCOs have the option to apply for Basic Allowance for Housing (BAH).
BACHELOR ENLISTED QUARTERS
For Marine Corps and Navy E-5 and below, BEQs are located throughout Camp Pendleton under the operational control of area and unit commanders. There is mandatory assignment to BEQs for unmarried E-5 and below service members.
HOUSING REFERRAL SERVICES
Average rent for a one-bedroom apartment ranges from $700 to $1,670. A two-bedroom apartment ranges from $880 to $2,140.
A three-bedroom apartment ranges from $1,350 to $1,825. Three- and four-bedroom, single-family home rentals range from $1,590 to $3,450. Individual home rentals average from $1,500 to $2,100. Security deposits for rentals generally equal one month's rent.
The average cost of a two- to four-bedroom, single-family home in North San Diego County ranges from $450,000 to $850,000. Pet owners should expect to deposit up to an additional $300 to $600 for housing rentals, depending on the weight and breed of the pet.
Pet rent can range from $25 to $50. For more information, call 760-725-5661.
HOUSING
More than 7,500 housing units are available for Camp Pendleton personnel. Military personnel reporting to Camp Pendleton must register with the Base Housing Office at 98 San Jacinto Road prior to making a rental agreement or purchasing a home in the civilian community.
It is strongly advised that those service members who qualify for BAH at the with-dependent rate apply for government quarters at this time. Eligibility for assignment begins with a control date that may be the date of detachment from the last permanent duty station. Normally, personnel who wish to reside off base are permitted to do so. Early inquiries often prevent unpleasant surprises and allow for proper planning. Call 760-725-5995, DSN 365-5995 or 800-843-2182.