Housing & Real Estate in Charleston, Berkeley and Dorchester Counties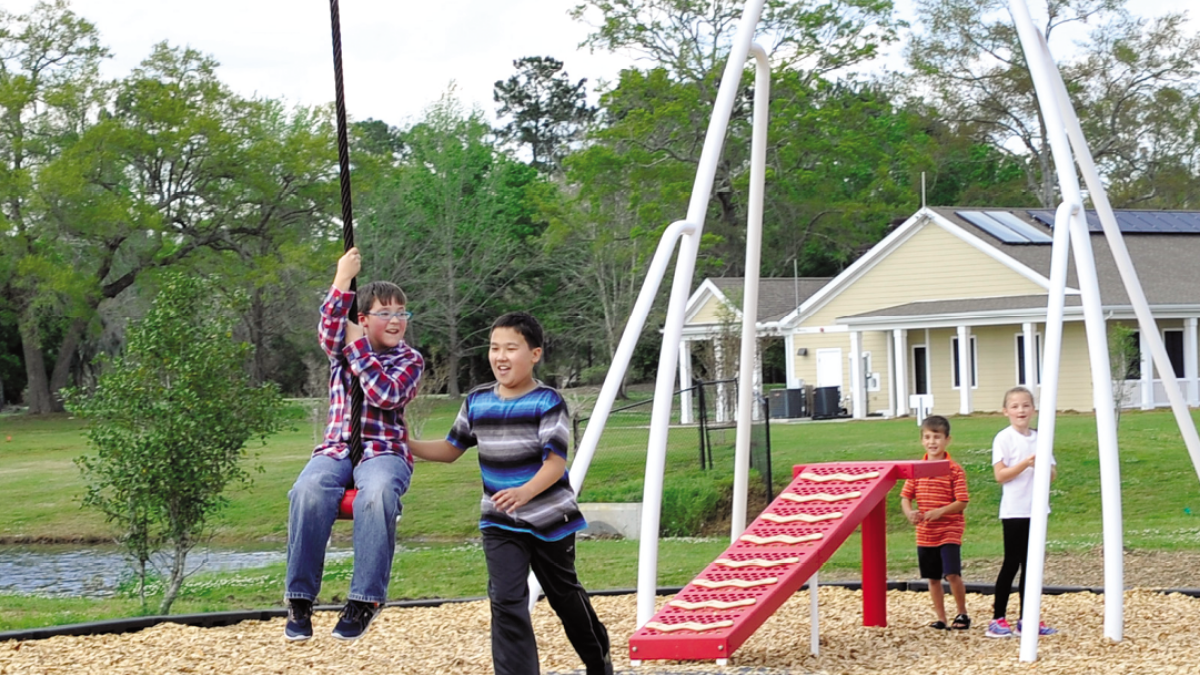 The weapons station's JBWS Charleston Homes, professionally managed by Balfour Beatty Communities, offers a wealth of benefits that are hard to match beyond the gates. With exclusive amenities and 24/7 management and maintenance services, you'll discover what it means to be "home." JBWS Charleston Homes welcomes you Monday through Friday from 8 a.m. to 5 p.m. (extended hours to 7 p.m. on Wednesday), Saturday from 10 a.m. to 4 p.m. and Sunday from noon to 4 p.m. Your new home is waiting — contact 843-797-5631 or visit online at www.jbwscharlestonhomes.com today to schedule a tour.
The air base's JBC Family Housing, professionally managed by Hunt Military Communities, also offers a wealth of benefits. Walkable, quiet neighborhoods are close to parks, tot lots, a child development center and more. Other amenities include 24/7 maintenance services and free utilities. For more information or to schedule a tour, call 843-552-0600 or visit www.jbcharlestonfamilyhousing.com.
The combination of a lower cost of living and abundant natural and cultural amenities in the Lowcountry counties contribute to a quality of life not often found elsewhere. In 2017, more than 400,000 people called Charleston County home, while nearly 218,000 resided in Berkeley County and 156,000 in Dorchester County, the U.S. Census Bureau says. Population density in Charleston County was 382.3 people per square mile, 161.8 in Berkeley County and 238.2 in Dorchester County.
Joint Base Charleston, in Charleston County, is one of 12 Department of Defense joint bases and hosts more than 60 DOD and federal agencies. The joint base serves 90,000 active-duty, reserve and civilian personnel, family members and retirees. Many members of the base's military workforce choose to live off base and rent or buy in the local area.
The counties' communities give newcomers plenty of choices when selecting a home. Enlist the help of a reputable real estate agent to help you sort through the area's home options. The Charleston Trident Association of Realtors is a central source of local real estate information and assistance. Those interested in purchasing a new home can find the expertise and professional services they need at www.charlestonrealtors.com. The state organization, the South Carolina Association of Realtors, can be found at www.screaltors.org.
CHARLESTON COUNTY
From the Santee River on the north to the blackwater Edisto to the south, Charleston County covers a little over 1,358 square miles of land and water combined, or 916 square miles of land and 442 square miles of water. It is the biggest county in South Carolina when land and water are taken together. The county sits at about the midpoint along South Carolina's Atlantic coastline on a fine deep-water natural harbor scoured out by the juncture of the Ashley and Cooper rivers (with boosts from the Back, Stono and Wando tidewater rivers upstream) and has been a trade, commercial and cultural center since the late 1600s. A chain of islands guards the coastline.
Aside from thriving business ventures supported by the port, until World War I, Charleston County's economy was basically agricultural, with crops suited to hot, wet conditions. The military has played a role from the times of raids by pirates, the French and the Spanish, to the Revolutionary War and British occupation, to punishing federal control after the Civil War, to an increasing presence from World War I to the present. These days the overall economy has been diversified by tourism, health care and manufacturing.
The land itself is basically flat, from sea level where the swampy coast kisses the Atlantic to a rise of only a little over 80 feet near Lincolnville, in the county's northeast. The state's signature palmetto trees that fringe the coast give way inland to pine, oak and cypress, and miles of sandy beaches lure locals, tourists and seabirds alike.
Berkeley County lies to the northeast and Dorchester County to the northwest. For more information, check out the website for the Charleston Metro Chamber of Commerce, established in 1773, at www.charlestonchamber.org.
Communities in Charleston County near Joint Base Charleston include Charleston, North Charleston and Mount Pleasant.
Charleston
English and Welsh settlers answered the call and promise of England's eight Lords Proprietors in 1670 to come to their New World lands and colonize the west bank of the Ashley River; they called it "Charles Town" after their monarch, Charles II, who had awarded the lands to the eight lords. That spot proved inhospitable — near-impossible to defend and a deathbed of miasmas and fevers — and the survivors shifted their hopes to a nearby peninsula between the Ashley and Cooper rivers, a location with sea breezes and a natural deep-water port protected by barrier islands.
The settlement prospered to the point of riches thanks to seagoing commerce, trade in fur and deerskins, and its plantation crops of rice, indigo and cotton.
The Civil War left the city and region in ruins and occupied by federal forces. There was no money for new buildings so residents bootstrapped their way to repairing and restoring the old ones, making Charleston today, ironically, one of the most historically significant and picturesque of cities and a magnet for tourists. Also worth noting: In 1925, a new dance from the city's bars and dancehalls spread nationwide — the Charleston.
Charleston's former dependence on agriculture has been replaced by increased military activity, port traffic, growth in the medical sector and ever-more visitors. Some 6.9 million visitors came to the greater Charleston area in 2017, which had an economic impact of $7.37 billion.
Waterfront Park is the pride of Charleston. The 8-acre park and pier borders the harbor entrance with fountains, lawns, gardens, a walking and jogging path, and a pier with picnic tables and wooden swings. It's among 120 city parks that encompass about 1,809 acres of parks and open space. The city also maintains recreation centers, community centers, playgrounds and pools.
Charleston's six distinct areas are the Peninsula/Downtown, West Ashley, Johns Island, James Island, Daniel Island and the Cainhoy Peninsula. The Old City occupies the original low-lying peninsula. West Ashley, James Island and part of Johns Island to the southwest, across the Ashley River, are part of the city, which has also expanded east across the Cooper River to take in Daniel Island and the Cainhoy Peninsula. Its nearly 135,000 residents on just under 109 square miles make it the second-largest city in the state.
Housing prices vary widely depending on location, age and degree of restoration (Charleston takes its history seriously; buildings and locations are priced accordingly). According to the U.S. Census, median rent is $1,052 and selected monthly owner costs of housing units with a mortgage are $1,695. Mean travel time to work for those living in Charleston is 21.9 minutes.
Several colleges and universities call Charleston home, among them The Citadel: The Military College of South Carolina; Charleston School of Law; College of Charleston; and the Medical University of South Carolina.
North Charleston
North Charleston owes its existence to Charleston's geography and the fact that its own location has been a commercial corridor since Tidewater Indians carried their trading goods to and fro on their Broad Path along the Ashley River.
As it turns out, the Ashley and Cooper rivers that created Charleston also constrained its growth, and by the early 20th century Charleston business leaders were mulling where they could put more industrial, military and other business ventures. They settled on land north of town, where railroad tracks had been laid in the 1800s and farming, timber and phosphate mining were longtime mainstays. The oldest neighborhood in North Charleston, Liberty Hill, was established around 1864 by freed slaves. Charleston Naval Shipyard came in 1901, followed by the General Asbestos and Rubber Co., which constructed what was then the world's largest asbestos mill under a single roof.
As industry thrived, developers saw the need for worker housing and in 1914 started building on logged-out timberland; the first residents of what was beginning to be called "North Charleston" moved in that same year.
Civic leaders who struggled unsuccessfully to incorporate three times finally succeeded in 1972 by creating a "seed city" of four precincts whose voters wanted to incorporate. Over time, that seed city annexed the rest of the north area — including the naval base, the Air Force base and Charleston International Airport — to become, by December 1972, the fourth-largest city in the state.
Today, North Charleston is the region's shopping hub and at more than $6 billion annually, leads the state in retail sales.
The city is dotted with parks, green spaces and waterways, including Riverfront Park with its meadow, magnificent oak trees, Cooper River vistas and Performance Pavilion; the Park Circle Butterfly Garden; and four public pools.
North Charleston lies directly north and east of Charleston and surrounds Joint Base Charleston. The city's 73.19 square miles are home to nearly 111,000 residents; it is now the third-largest city in South Carolina.
Homes in the area range from well-established neighborhoods to brand-new housing developments. Median rent is $909 and selected monthly owner costs of housing units with a mortgage are $1,283. Mean travel time to work for those living in North Charleston is 22.8 minutes.
Charleston Southern University and Trident Technical College are institutions of higher education in North Charleston.
Mount Pleasant
The site of Mount Pleasant was originally occupied by the Sewee people. The first settlers arrived from England on July 6, 1680, under the leadership of Capt. Florentia O'Sullivan. O'Sullivan had been granted 2,340 acres, which included not only the island that bears his name, but also the land that was to become Mount Pleasant.
Strong tidal flows in Shem Creek were producing power to run rice and sawmills, small factories (including a bucket factory), modest shipyards and canneries by 1705, and more lands for plantations were cleared and planted. The King's Highway from Virginia curved down the Carolina coast and through Mount Pleasant, one of the first coastal colonial post roads for mail delivery, and George Washington used it to visit Mount Pleasant during a Southern tour in 1791.
After the Civil War, by 1872, five small settlements along Charleston Harbor incorporated as the town of Mount Pleasant, fixing the boundaries as Shem Creek, Simmons Street, Cove Inlet and Charleston Harbor. Ferries connected Mount Pleasant to Charleston until the Grace Memorial Bridge spanning the Cooper River opened in 1929. Drivers complained that the bridge's steep inclines, dip and sharp midway curve were like riding a giant roller coaster. A new three-lane bridge, the Pearman Bridge, minus the dips and curves, opened next to the old bridge in 1966, and the first vehicles crossed on the eight-lane Arthur Ravenel Jr. Bridge on July 16, 2005.
With new bridges easing connections between Mount Pleasant and Charleston, Mount Pleasant evolved into a comfortable suburban community. The Census counts nearly 87,000 people within the city limits that bound a little over 45 square miles. The mean travel time to work for those who live in Mount Pleasant is 22.2 minutes. Median rent in the city is $1,403, and selected monthly owner costs of housing units with a mortgage are $1,996.
On Oct. 13, 1975, the 200th birthday of the U.S. Navy, the Patriots Point Naval & Maritime Museum opened on Mount Pleasant's Hog Island with its signature attraction, the aircraft carrier USS Yorktown.
BERKELEY COUNTY
Berkeley County's now-you-see-it-now-you-don't pedigree began in 1682 as Berkeley District under the British Lords Proprietors John and William Berkeley. The brothers offered English settlers attractive inducements like large land grants and religious toleration (except for atheists) to attract colonists to defend the Carolinas against Spanish attacks from Florida. The district was absorbed into the Charleston District from 1769 until 1882, when the post-Civil War Legislature resurrected it as Berkeley County.
Berkeley County covers almost 1,099 square miles. Moncks Corner, the county seat, and Goose Creek are the principal communities close to Joint Base Charleston. For more information, go to www.berkeleycountysc.gov or www.visitberkeleycounty.com.
Moncks Corner
Moncks Corner's possible paternity is subject to dispute. Early records say it carries the name of one of the original eight Lords Proprietors, George Monck, First Duke of Albemarle, but others credit Thomas Monck, an early local landowner, for the moniker. Whatever the naming rights, the actual community had its birth around 1728 in a scattering of taverns, shops and a trading post. French Huguenots fleeing religious persecution were among the first settlers, and the Revolutionary War hero, Swamp Fox Francis Marion, whose hit-and-run guerillas made life so entertaining, and brief, for by-the-book British forces, was born near here. The Northeastern Railroad came through town right before the Civil War, in 1856, and the town reorganized itself around the train depot, which remains vital to the community in its post-train employment as a visitor's center and gift shop.
The town was chartered Dec. 26, 1885, and incorporated itself Dec. 15, 1909. It has nearly 11,000 people on 7.29 square miles within the city limits. Median rent is $812, and selected monthly owner costs of housing units with a mortgage are $1,265. Mean travel time to work is 24.3 minutes, and Joint Base Charleston is 24 miles south.
Goose Creek
The city of Goose Creek butts up against North Charleston on its northeast side and may be named after the "gooseneck" turns in its nearby creek, a twisty tributary of the Cooper River, or, alternately, for the many geese paddling its waters. It was occupied early, by 1782, mostly by British and Welsh settlers who came after a stopover in Barbados and set down roots pell-mell in a way that defied the Lords Proprietors' conventional intentions. By 1715, Goose Creek had become so incensed over the Lords Proprietors' failure to defend them against Native American attacks that they begged the British government to make them a royal colony instead. The Crown agreed and took the community under the wing of British troops.
Large plantations sprang up, each dependent on slaves to raise its rice, indigo and other crops in the swampy fields. As wealthy, experienced landholders, Goose Creek residents edged to the forefront of Colonial government and, frustrated by what they saw as mistreatment by the mother country, supported the Revolution wholeheartedly.
The Civil War was a death knell for Goose Creek. Slavery ended, and with it, the planters' wealth. By the late 1800s, most of the luxurious plantations were abandoned and desolate.
World War II changed all that. The military needed land to expand from the Charleston area, and began to invest in and occupy Goose Creek, with commercial interests and housing subdivisions in tow. The population boomed and infrastructure such as roads and fire and police service and sanitation facilities buckled under the onslaught. In 1961, civic leaders incorporated Goose Creek in an effort to address the situation. The pressure didn't ease. In 1978, the city reorganized and the city council drafted a plan to provide efficient, cost-effective city services. Today, most of the joint base's naval weapons station is in Goose Creek, which is 17 miles from Charleston.
Residents enjoy more than a dozen parks, a municipal swimming pool, tennis courts, and sports fields and leagues. Crowfield Golf Club is an 18-hole public golf course that wraps around the ruins of Crowfield Plantation, which dates from 1701.
According to the Census, the city's 40 square miles are home to nearly 43,000 people. Median rent is $1,144, and median selected monthly owner costs of housing units with a mortgage are $1,270. It takes an average of 24.2 minutes to get to work every day.
DORCHESTER COUNTY
Dorchester wasn't originally a county at all. Rather, it was the name chosen in 1696 by a group of Congregationalists for their new settlement on the Ashley River in fond memory of their former home, Dorchester, Massachusetts. Though by 1788 their townsite had been abandoned, locals continued to call it "St. George, Dorchester" after the old Anglican parish, names that lived on when the Legislature carved out Dorchester County from Colleton and Berkeley counties in 1897.
St. George became the county seat.
The county seal centers on the old bell tower of St. George's Anglican Church, the only remaining architectural feature from the colonial town. Both the Edisto and Ashley rivers flow through the county, and the Ashley's headwaters are there. Lumbering, cattle raising and crop production have underwritten the county's economy since its beginning.
Dorchester County's 573 square miles have Berkeley County to the east, Charleston County to the southeast and Colleton County to the southwest. Principal municipalities are St. George, Summerville and part of North Charleston.
For more information, go to www.dorchestercountysc.gov.
Summerville
Since 1980, Summerville has become a popular bedroom community for the Charleston area. For much of its history its population hovered at around 3,000, but today approximately 50,000 people live within its 18 square miles. Median rent is $1,027, and median selected monthly costs for housing units with a mortgage are $1,449. The average work commute is 28.5 minutes.
Even early on, it was a desirable location. By the late 1700s, Lowcountry dwellers rich enough to do so were fleeing the summer coastal swelter, mosquitoes and fevers for higher, healthier elevations like Summerville's pine-clad ridge.
The railroad's arrival in the early 1800s prompted the village to incorporate. Railroad workers cut down hundreds of trees to lay rails and clear lots to shift the commercial center closer to their tracks. As the town saw it, the potential blessing of more summer visitors was being threatened by loss of its signature trees. To protect its future, Summerville declared itself an official town in 1847 and passed a law that made it a crime to cut down trees of a certain size without permission. That ordinance is still on the books.
Summerville was just starting to recover from the Civil War when the 1886 Charleston earthquake shook much of the town to pieces, followed by a downtown fire that destroyed most buildings on the town square. The outlook was bleak.
But then the International Congress of Physicians meeting in Paris declared little pine-scented Summerville as one of the two best places in the world to recover from lung disorders; its pines' turpentine odor was believed to have cleansing, healing powers. The rush was on to build inns and hotels for sudden masses of health-seekers, many of whom built winter homes there, or simply stayed year-round.
Today, Summerville is known as the "Flower Town in the Pines." Every spring as blooms peak, Summerville hosts the Flowertown Festival, one of the biggest arts and crafts celebrations in the Southeast. More than 200 artists and craftspeople participate, and it benefits the local YMCA.
The area was among the first in the U.S. to cultivate tea plants. Summerville lays claim to being the birthplace of that Southern classic, sweet tea, though this is hotly disputed.
Planning Your Move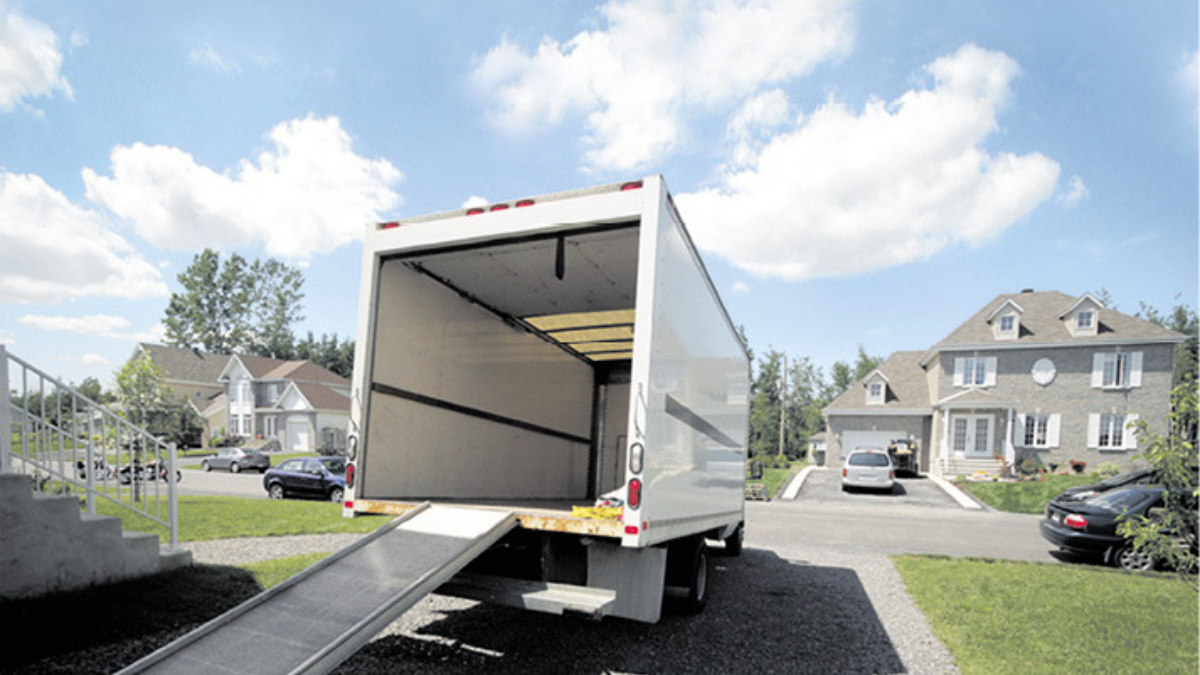 Relocating to a new home can be one of the most stressful situations in life. Whether moving across town or the nation, preparation and organization make all the difference.
For military moves, visit www.move.mil for information about moving resources and to learn about the allowances and responsibilities of a military-sponsored move.
Decide whether to make your move a do-it-yourself operation.
For a DIY move, consider distance, labor help and the costs of renting the moving van, gas, lodging during the move and insurance. A transportable storage unit can bridge a professional and DIY move. When the unit is delivered to your residence, you load and secure it for transport and then unload it at your new residence.
Whatever the method, be sure to obtain as many quotes as possible from professional movers, as well as cost estimates for a DIY move. Next, compare the costs for each type of move, factoring in the stress and physical exertion involved. Ask any company you are interested in for references and use them to inquire about reliability and customer service.
Regardless of which method you choose, the first step should be to inventory your personal belongings. The list, with photographs of any valuables, will be important for both insurance purposes and to help keep you organized during transit.
Plan for one full day to pack each room — though the kitchen and garage may take longer. Make a rough estimate of your packing schedule and then add 50 percent more time. It always takes longer than predicted to pack. Toss or donate unused items to lighten your load. Visit www.goodwill.org, www.salvationarmyusa.org or www.clothingdonations.org for locations near you or to arrange a pickup.
Pack for success:
Consider what you are packing and control box weight. Books should go in small boxes while bedding can easily fill a larger box.
Wrap fragile items with cardboard dividers, tissue paper or air bubble wrapping.
Use bright colors when wrapping small items so they don't get thrown out accidentally.
Use crumpled paper or newspaper to line the top and bottom of boxes.
Tape a copy of your inventory list to boxes to identify what's inside and where it should go.
Buying Versus Renting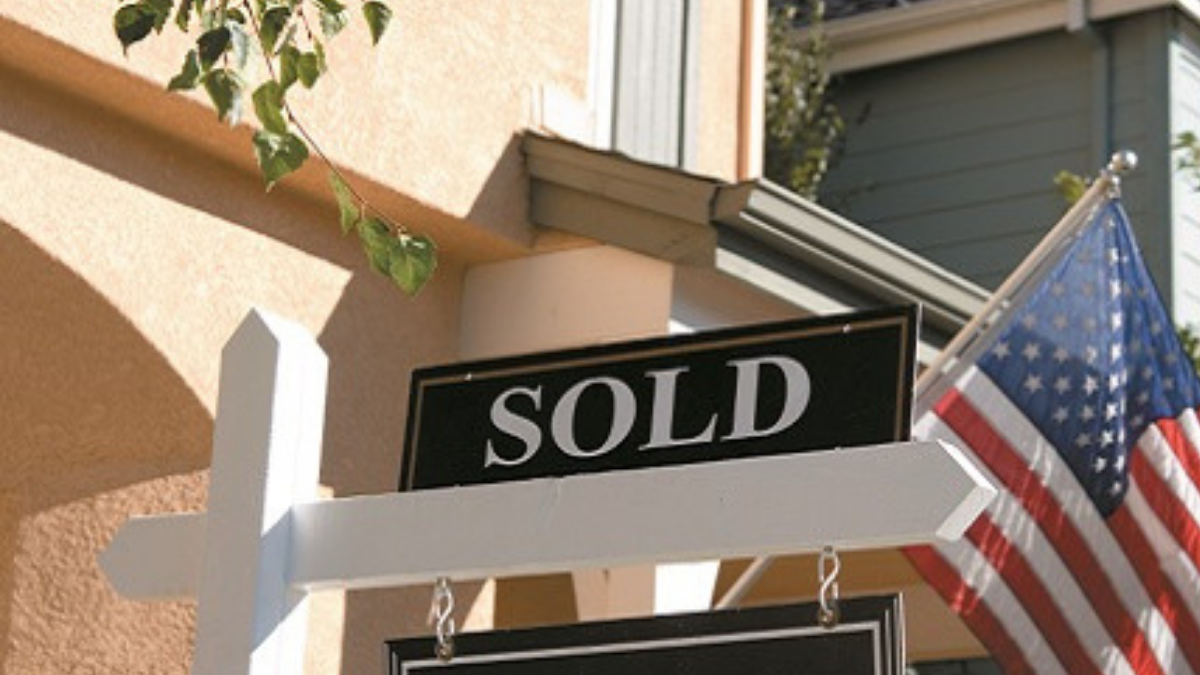 The decision to buy or rent is the most important step in your relocation process. Purchasing a home entails a long-term financial and emotional commitment with various pluses and minuses. Advantages include the possibility of building equity and the freedom to design and decorate your property or landscape. And don't forget the tax benefits. Disadvantages include upkeep, property taxes and fluctuating property values.
Renting, on the other hand, makes moving easier and someone else maintains the property. Amenities such as laundry rooms, exercise rooms, swimming pools and tennis courts vary from one rental complex to another. The main disadvantage is a loss of control over the residence. Some complexes, for example, restrict or prohibit pets and personal touches such as painting. And the landlord or property managers can also raise the rent with proper notice.
To determine your best choice, account for all of your needs, review your financial situation and research your options thoroughly.
Finding an Apartment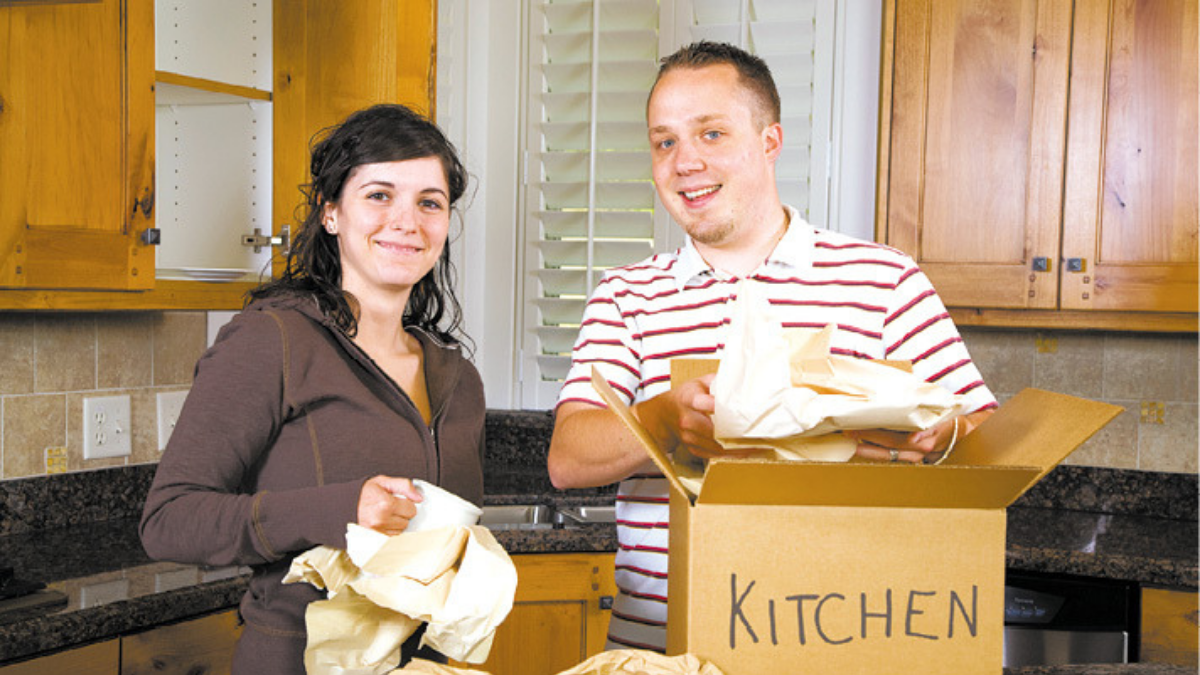 Be prepared when you meet with the leasing agent, property manager or owner. Bring a list of what you are looking for in a rental; it is important to be clear about your needs and to get all of your questions answered. You will also need to provide information and verification about your job, your income and your past rental history. Dress to make a good impression and treat the meeting like a job interview — be polite and arrive on time.
Before you sign a lease, inspect the apartment with the landlord. Look for the following problems:
Cracks, holes or damage in the floor, walls or ceiling.
Signs of leaking water, leaky fixtures or water damage.
Any signs of mold or pests.
Lack of hot water.
Inadequate heating or air conditioning.
Use a written checklist with the landlord to document the condition of the rental before you move in, and keep a copy of the completed checklist to use when you move out.
Information on local tenant rights, laws and protections for South Carolina can be found at www.hud.gov/states/south_carolina/renting/tenantrights.
Buying a Home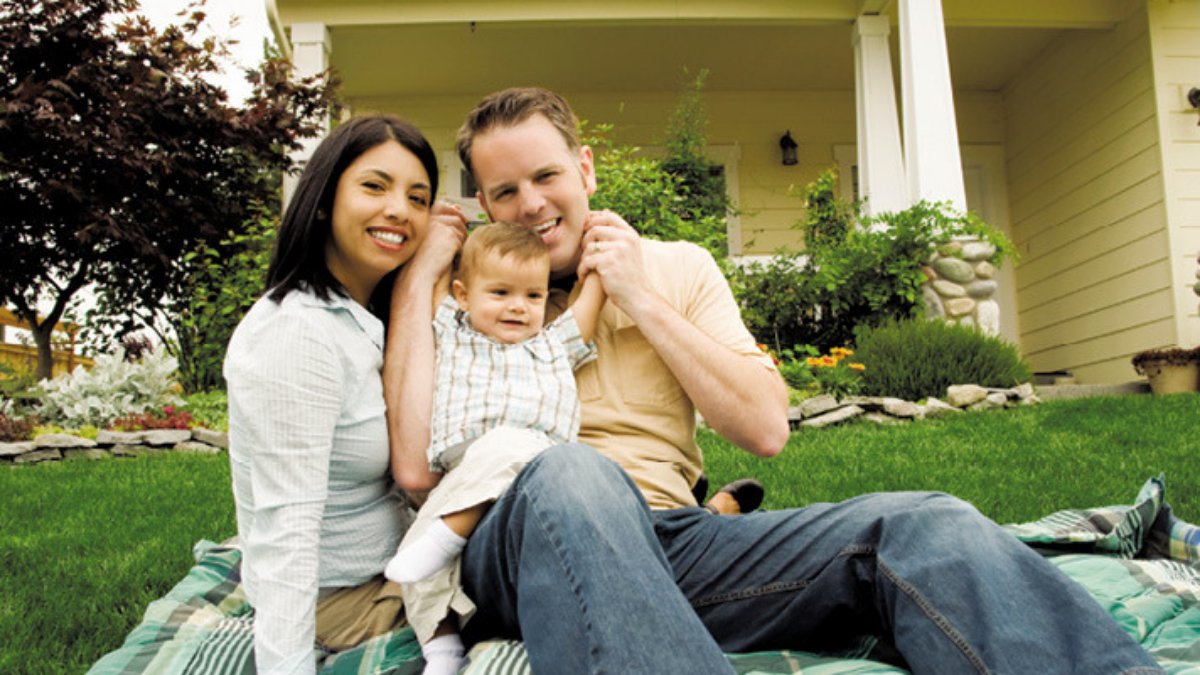 Buying a home is a complex process and, as the recent housing crisis demonstrated, requires a thorough education on the part of the buyer. First, fully understand your financial position — credit score, available savings, monthly income and expenditures. Subtracting your expenditures from your income, for instance, will yield the amount you can afford for housing.
Cost Analysis
Be sure to account for all insurance costs associated with owning a home, possible homeowner association fees and property taxes in your monthly expenditures. Overall, loan rules changed in 2015, but according to www.ginniemae.gov (Government National Mortgage Association) and www.homebuyinginstitute.com (the Home Buying Institute) loan programs continue to vary on the percentage of your income that can be used for housing-related expenses. Lenders balance debt against income to decide if an applicant will be able to repay a loan. Most conventional loans require borrowers to have no more than 43 percent total monthly debt versus their total monthly income, though there are exceptions, such as for those with significant savings. The Federal Housing Administration has a two-tier qualifying system: FHA sets its top thresholds at 31 percent front-end debt (housing expenses as a percentage of income) and 43 percent back-end debt (all debt as a percentage of income) for a 31/43 qualifying ratio. Like commercial lenders, Veterans Affairs combines front-end and back-end debt for a 41 percent limit against income.
Next, research the different types of home loans to determine the right fit for your financial situation and discuss your options with a lending professional. Lenders are diverse today, and not all homebuyers obtain their mortgage loans through their banks and credit unions. For example, you may choose to work with an internet lender, a mortgage broker, a homebuilder or a real estate agency lender. To determine which lender is best for you, get recommendations from friends and family members and check credentials as well as Better Business Bureau ratings.
Credit Report
A preapproved loan before starting your search for a home can determine your spending limits and signal any potential issues in the way of receiving a loan. For any home loan application, the mortgage company will order a credit report, so it would be good to get a free report in advance to determine your credit status and make sure the report contains no erroneous information.
To order your free annual report from one or all of the national consumer reporting companies: Visit www.annualcreditreport.com and complete and submit the request form online.
Home Loan Application
To complete a home loan application you'll need: photo IDs (such as a driver's license); Social Security numbers; residence addresses for the past two years with landlord contact information if you rented; names and addresses of your employers for the past two years; your current gross monthly income; recent financial institution statements with names, addresses, account numbers and balances on all checking, savings, CDs, money market, bonds and mutual funds accounts; recent financial institution statements with names, addresses, account numbers, balances and monthly payments on all open loans (including student loans) and credit cards; addresses and loan information of all other real estate owned; estimated value of furniture and personal property; W2s for the past two years and current paycheck stubs; copies of all divorce decrees, child support documents or any other court proceedings that affect your financial status; verification of any child support payments; and evidence of any retirement or pension benefits. VA or military forms include DD 214 (veteran), Form 22 (National Guard), DD 1747, Off-base Housing Authority (active duty) and Certificate of Eligibility (active duty).
For more information, visit www.consumer.ftc.gov/topics/credit-and-loans.
Knowing your monthly budget and the amount of your loan is invaluable during the next phase, especially finding the answers to questions before the hunt for a home begins.
Housing Hunting
First, determine your home preferences. Does a single-family house, condo, town house or duplex best fit your needs and budget? Do you prefer a new home, an existing home or to build one? Though new homes generally cost more, existing homes may come with maintenance issues and renovation costs. How many bedrooms and bathrooms would you like? Do you want an attached garage? Will you live in the city, a suburb or the country? How close to work, school, shopping or public transportation do you want to be? Answers to these questions will greatly assist your search and the next stage — hiring a real estate agent.
The ideal agent will help find your ideal home and guide you through the purchase process. First, interview potential candidates to ensure they understand your needs, know your homebuying and neighborhood preferences, and are readily accessible.
Good luck and happy hunting!
State Programs
South Carolina provides housing programs and incentives to help residents with home ownership. For more information, visit www.hud.gov/states and select "South Carolina" from the list.
The South Carolina State Housing Finance and Development Authority assists first-time homebuyers in obtaining mortgages and manages the federal Housing Choice Voucher Program for renters. Go to www.schousing.com or call 803-896-9001.
Charleston County Programs
The Charleston County Housing and Redevelopment Authority provides information and resources on local housing programs. Its website has information on housing choice vouchers, which allow low-income households to pay approximately one-third of their income in rent. There is also information on public housing, a government-funded program that provides rental housing to low-income households. For more information, visit http://cchra.net.
The Housing Authority of the City of Charleston, www.chacity.org/housing-assistance.cfm, also provides information on housing assistance and public housing in the area. The authority has been providing decent, safe and clean housing to those with low to moderate income since 1935.
Another resource for Charleston city residents is the Homeownership Initiative. This program provides affordable housing to persons of low- and moderate-incomes while revitalizing neighborhoods. For more information, visit www.charleston-sc.gov/index.aspx?NID=242 or contact the Housing Development Office at 843-724-7353.