Getting To & Around in Charleston, Berkeley and Dorchester counties
South Carolina's Lowcountry links easily to other parts of the state and nation via numerous highways, and many people traveling here choose to drive, taking in the region's Deep South ambiance and historic atmosphere.
Charleston International Airport in North Charleston, a mere 5 miles from Joint Base Charleston's air base and 15 miles from the weapons station, is the region's commercial air hub for travelers. Charleston Executive Airport a few miles southwest of downtown Charleston on Johns Island serves general aviators.
All of the counties have public transportation and the area is served by Greyhound and Amtrak as well.
AIRPORTS
Charleston International Airport
5500 International Blvd., No. 101
North Charleston, SC 29418 843-767-7000
www.iflychs.com
Alaska, Allegiant, American, Delta, Frontier, JetBlue, Southwest and United flights arrive and depart daily from busy Charleston International Airport. The airport recently finished a $200 million expansion and renovation and is continuously enhancing its services.
Ground transportation includes taxis, shuttles, bus service and rental cars. Six rental car companies operate from the rental car pavilion near baggage claim, and two others off-site offer pickup service. The Charleston Area Regional Transportation Authority has nonstop and express bus service between the airport and downtown Charleston; the bus stop is at the outside curb at the baggage claim end of the terminal.
PUBLIC TRANSPORTATION
CARTA
3664 Leeds Ave.
North Charleston, SC 29405 843-724-7420
www.ridecarta.com
The Charleston metro area's public transportation system, Charleston Area Regional Transportation Authority, provides fixed-route, flex, express commute and paratransit services as well as free DASH shuttles within the city's historic peninsula. CARTA, the state's largest provider of public transportation, tallies more than 4 million rides every year. It is a partner in the Intermodal Facility Project, which aims to centralize Amtrak, CARTA and Southeastern Stages transportation facilities in one location so travelers can make seamless connections.
Visit CARTA's website for more information on bus routes, fares and the Intermodal Facility Project.
Charleston Water Taxi
10 Wharfside St.
Charleston, SC 29403 843-330-2989
www.charlestonwatertaxi.com
Skip over the water aboard the Charleston Water Taxi. Four routes showcase Waterfront Park and the historic district, Aquarium Wharf and the Maritime Center, Patriots Point Naval & Maritime Museum (home of the USS Yorktown), and Charleston Harbor Resort & Marina and its tasty restaurants.
Southeastern Stages
260 University Ave. SW
Atlanta, GA 30315 404-591-2750
http://southeasternstages.com
In 1933, three small bus companies merged to create Southeastern Stages, which today has daily scheduled service between Southeastern cities including Atlanta and Savannah, Georgia; Myrtle Beach, Charleston, Columbia and Summerville, South Carolina; and Fayetteville and Asheville, North Carolina. The company operates out of 12 locations in South Carolina, a dozen cities in Georgia and four in North Carolina. The company has more than 40 modern buses and was one of the first regional carriers to introduce vehicles with advanced collision avoidance technology.
TriCounty Link
305 Heatley St.
Moncks Corner, SC 29461 843-899-4096
http://ridetricountylink.com
TriCounty Link provides transit services to rural residents in Berkeley, Charleston and Dorchester counties. TriCounty Link's fleet provides fixed and commuter routes with route deviation options to pick up customers that cannot meet the bus at designated stop locations. For more information on routes and fares, visit TriCounty Link's website.
Driving and Commuting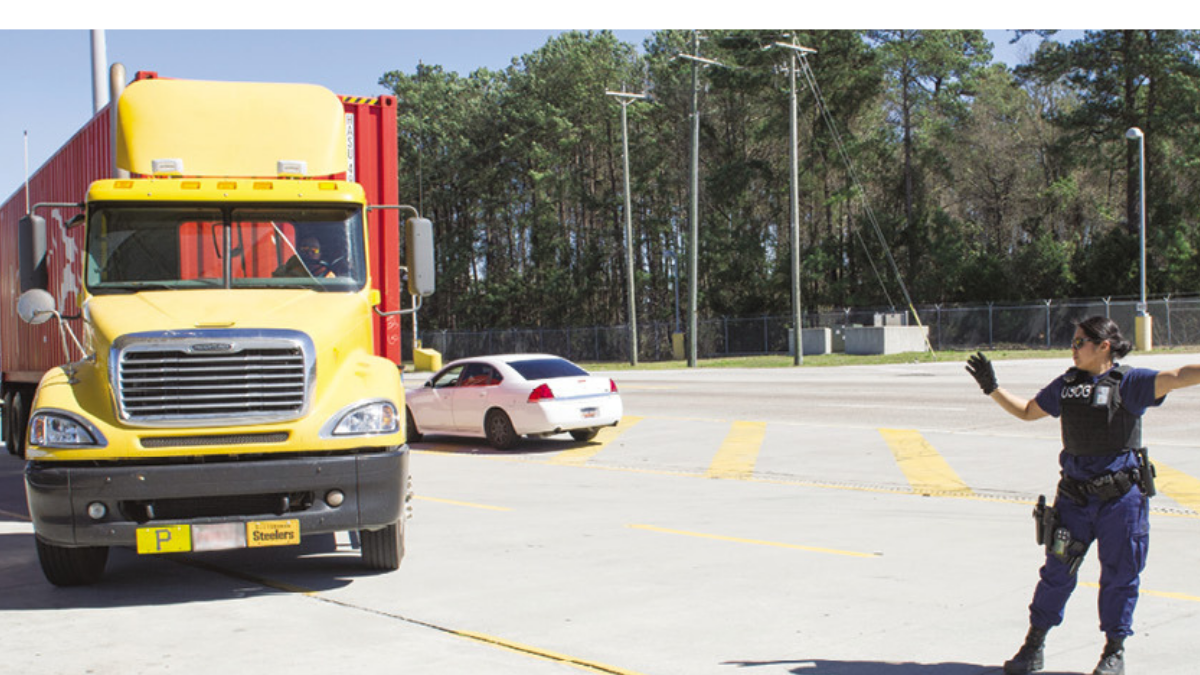 Lowcountry residents have been busily laying down roads since their arrival in 1670, so by now the region is spiderwebbed with interstates, U.S. and state highways, county roads and municipal streets.
Interstate 26 has the fast track northwest, intersecting with north-south I-95 approximately 30 miles out of North Charleston. I-26 begins in the heart of downtown Charleston at U.S. Highway 17 and heads northwest through North Charleston past Hanahan, Goose Creek and Summerville on its way to a brief whirl through the "Malfunction Junction" cloverleaf in state capital Columbia, then continues northwest across North Carolina and Tennessee to just south of the Tennessee-Virginia state line. Back in Charleston, I-526 is a horseshoe bypass that begins and ends at different ends of U.S. 17; I-526 Business, the bypass's eastern end, crosses the Wando River and winds up in Berkeley County's Mount Pleasant.
North-south U.S. 17 enters South Carolina from Georgia, northeast of Savannah, then the main highway runs vaguely parallel to the coast to cross the Edisto River into Charleston County, where it becomes a four-lane through Charleston until it exits the state near Calabash, North Carolina, on the Atlantic. Locally, U.S. 17 reaches the northern part of the Charleston peninsula by way of the Ashley River drawbridges, then crosses the Cooper River via the Arthur Ravenel Jr. Bridge. It leaves the area via Mount Pleasant and numerous red lights before slipping quietly into the Francis Marion National Forest and continuing northeast.
U.S. 52 is a northwest-southeast highway, passing from the U.S. into Canada at Portal, North Dakota, and ending its drop eastward at Charleston Harbor by way of Moncks Corner, Goose Creek and North Charleston. U.S. 78 goes west to east from Memphis to Charleston; it comes into South Carolina at Augusta, Georgia, then continues east, passing through Dorchester County as far as I-26, which it parallels into downtown Charleston.
Several state highways help carry Charleston-area traffic, including state routes 7, 30, 61, 171 and 700.
The South Carolina Department of Transportation provides free, real-time traffic information. Registered users can also create a personalized profile to receive text or email updates about incidents on their specified routes at www.511sc.org.
South Carolina Department of Motor Vehicles
Driver's licenses, identification cards, vehicle registration and other driving-related services are provided by the South Carolina Department of Motor Vehicles. The department has several offices in Charleston, Berkeley and Dorchester counties; visit www.scdmvonline.com/Locations to find a location near you. Find many of the required forms and general information at www.scdmvonline.com/Forms-And-Manuals.
Driver's Licenses
Military personnel and their spouses who are stationed in South Carolina from elsewhere may continue to drive with a valid driver's license from their home state, but in general, all South Carolina residents who want to drive must apply for a driver's license once residency is established.
The state spells out what is required for licensing under various scenarios in its South Carolina Driver's Manual, which can be found at www.scdmvonline.com/Forms-And-Manuals.
Vehicle Registration
Information associated with driving and vehicle registration is available online at www.scdmvonline.com, including DMV forms, requests for driving records and more.
Military members and veterans may be entitled to certain DMV exemptions and allowances. For more information on military and veteran exceptions and requirements, visit www.scdmvonline.com.
In general, those who purchase a new or used vehicle or move to South Carolina from another state must apply for a new vehicle title and registration. For more information, visit www.scdmvonline.com/Vehicle-Owners/Moving-To-SC.
Distracted Driving
South Carolina does not prohibit drivers from making calls on handheld wireless telephones while operating a motor vehicle, though some communities do. Texting while driving is banned statewide.
South Carolina Department of Transportation
Motorists can find up-to-date information about road closures and conditions, travel advisories, construction projects and evacuation routes on the department's website.