Welcome to Charleston, Berkeley and Dorchester counties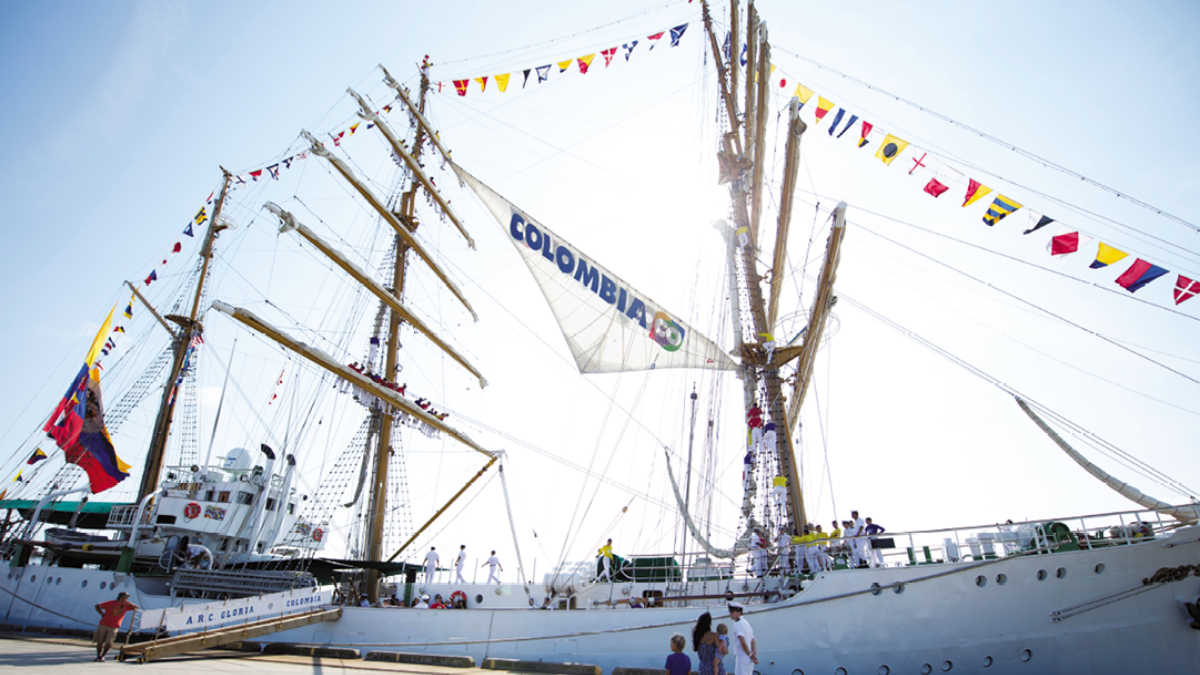 Welcome to South Carolina's Lowcountry, a flat, dreamlike land of water and salt marshes, a history of pirates and plantations, a future where tourism, transportation and information technology are increasingly important, and a strategic spot where the military has been in some way part of almost every story.
The Atlantic Ocean and its beaches form the eastern border of the Lowcountry and its sea islands, among them Isle of Palms and Sullivan's, Folly, Morris, James, Kiawah, Seabrook and Edisto as well as Fort Sumter National Monument on its man-made mound guarding the entrance to Charleston Harbor. The Lowcountry's western reach ends at the "Fall Line," where upland rivers start their tumble from the higher Piedmont or Midland parts of the state to the Atlantic Coastal Plain to the southeast.
In 2017, Charleston County had a population of more than 401,000. The county is home to the city of Charleston, the county seat; North Charleston; the suburban community of Mount Pleasant; and Joint Base Charleston, the congressionally mandated 2010 merger of Charleston Air Force Base and the naval weapons station. Berkeley County to the northeast had nearly 218,000 residents; its county seat is Moncks Corner. To the northwest, Dorchester County had just under 156,500 people; its largest town is Summerville with more than 50,000 residents.
This area was one of the first settled regions in the South, so all the counties are rich with historical and cultural attractions. In addition to beaches, open skies, serene natural settings, famed cuisine and the scent of the sea, there are archeological and Civil War sites, museums and parks. Outdoor activities abound, among them birding, fishing, swimming, boating, golfing, tennis, hiking and team sports.
Then there are shopping, dining and nightlife opportunities to explore. Annual events and festivals celebrate everything from the area's colorful history to music, like the world-renowned Spoleto Festival that fills what seems like every possible venue with opera, theater, dance and chamber, symphonic, choral and jazz music. All showcase the region's vibrancy.
History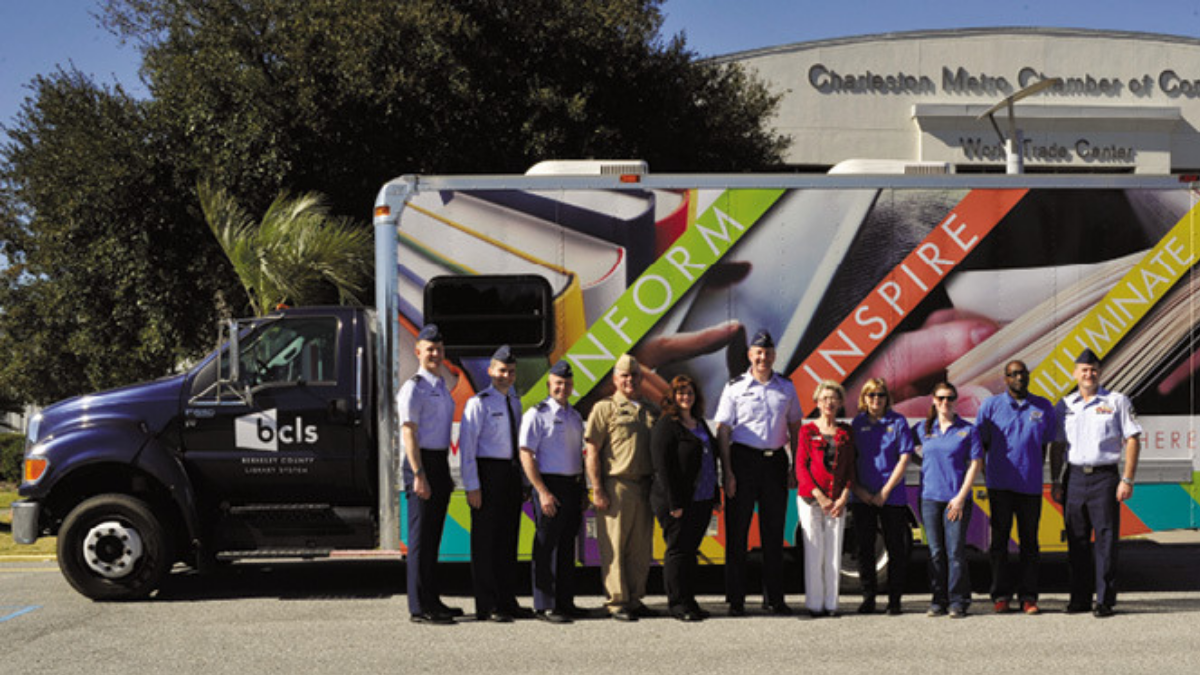 The counties' history begins back in 1663 when England's King Charles II granted a charter for Carolina lands to eight friends, the lord's proprietors, who had helped restore him to the throne. They divided their lands into four "proprietary counties." It was seven years, though, before their first settlement, Charles Town, was established on the west bank of the Ashley River and proclaimed the capital. That location proved difficult to defend from the Spanish, the French, pirates and Native Americans, and 10 years later Charles Town moved to the strategic peninsula between the Ashley and Cooper rivers — or as locals put it, "where the Cooper and Ashley rivers come together to form the Atlantic Ocean."
By 1768, South Carolina had been divided into judicial districts similar to today's counties. In 1783, with repudiation of all things kingly after the American Revolution, "Charles Town" became "Charleston."
Charleston County was created in 1800; Berkeley County was carved out of Charleston County in 1878 and Dorchester County in 1897, leaving Charleston County its present boundaries.
Charleston, population 134,875, is the oldest city in South Carolina and has cycled through riches and ruination in its long, eventful history. Two major wars have rolled over it, the American Revolution and the Civil War, and invading armies have occupied it. Pirates, among them Blackbeard, attacked, and so did the Spanish, the French and Native Americans. Fires have reduced whole sections of the community to smoking rubble. It is no stranger to hurricanes nor to storm surges (the county's highest point is just 20 feet above sea level), and the biggest earthquake ever to rock the East Coast, a 7.6 on the Richter scale, knocked down 14,000 chimneys and damaged almost every building on Aug. 31, 1886. At least 60 people died.
Early on, Charleston became a trade center, thanks to its natural deep-water port. Rice, indigo, cotton, tobacco, furs, deer hides, lumber and ships' necessities were the main exports.
The Civil War, touched off by Confederate forces firing on the federal Fort Sumter in Charleston Harbor, wrecked the vital port. Federal troops continued to occupy the state and made Port Royal to the south a Navy operating base and ship repair facility. In 1900, Sen. Ben Tillman, with strong support from Charlestonians, induced the Navy to move its operations from Port Royal to Charleston, and by 1902 the Charleston Navy Yard had been built. The military remains a core economic driver in Charleston.
North Charleston, population 110,861, a separate city since 1972, has long moved away from its 17th-century rice and indigo economy to take a place among South Carolina's major industrial and retail centers. Joint Base Charleston is there, as is Charleston International Airport, which shares runways with the Air Force. In 2009, Boeing chose North Charleston for its plant to build 787 Dreamliners; North Charleston is one of the few places in the world that manufacture the wide-body aircraft.
The Arthur Ravenel Jr. Bridge, a stunning cable-stayed eight-lane bridge spanning the Cooper River, links downtown Charleston to the suburban city of Mount Pleasant (population 86,668), first populated by English settlers in 1680 and a hotbed of secession prior to the Civil War. The Confederate submarine H.L. Hunley launched here to attack and sink the USS Housatonic, part of the Union blockade of Charleston Harbor, though the crippled Hunley also sank on her way back to shore, drowning her entire eight-man crew. After the war ended, freed slaves developed the Mount Pleasant neighborhood of Scanlonville, one of the first African-American communities in the area.
The Legislature established Berkeley County in 1882 with the county seat first at Mount Pleasant and then, after 1895, at Moncks Corner, population 10,933. Moncks Corner, which began as a trading post plus a few taverns and stores, preceded the county by 147 years; French Protestant Huguenots, fleeing torture and death in France, sought refuge in South Carolina, starting in the 1680s, and many of them wound up in Moncks Corner, which took its name from landowner Thomas Monck. New tracks laid through town in 1853 by the North East Railroad brought growth and prosperity, and the depot, now the visitor and cultural center, remained the town's social and commercial hub even after rail service ended after World War II.
Goose Creek (population 42,619), also in southern Berkeley County, was officially established in 1961, but the community is hundreds of years older than that; by the late 1600s, settlers known as the Goose Creek Men already held office in the colonial government. The joint base's naval weapons station has facilities in Goose Creek.
Congregationalists were the first settlers in Dorchester County in 1696, naming their community after their fondly remembered former home in Massachusetts; the name was appropriated by the county on its creation in 1897.
Summerville, population 50,388, is mostly in Dorchester County with a little spillover into Berkeley and Charleston counties. It's at a higher elevation than Charleston — 89 feet versus 20 feet — and wealthy Charleston residents used to spend summers here to escape the fevers, insects and vermin closer to the swampy coast. It began as Pineland Village in 1785, right after the Revolutionary War, and took its current name in 1847. That same year it became the first U.S. city to forbid cutting down significant trees; anyone who did face a fine of $25, a hefty amount at that time. The official town motto is "Sacra Pinus Esto," or "The Pine is Sacred."
Safety
State of South Carolina
Emergency Management 803-737-8500
The South Carolina Emergency Management Division leads the state's emergency management program to minimize the loss of life and property from all hazardous events. It handles prevention of and responses to hurricanes, tornadoes, floods, fires, thunderstorms, droughts, hazardous material spills, terrorism and more. Visit the department's website for information on local hazards, emergency shelters and making an emergency plan for your family.
Charleston County
Emergency Management 843-746-3800
www.charlestoncounty.org/departments/emergency-management
Charleston County's Emergency Management Department provides leadership and assistance to reduce the loss of life and property from a variety of man-made and natural hazards through mitigation, preparedness, response and recovery. The department is responsible for emergency preparedness, homeland security, and hazardous materials planning and emergency response.
An EMD duty officer is on call 24/7 to provide assistance to fire, police and medical agencies that respond to emergencies throughout the county. Visit the department's website for preparedness information and resources.
Berkeley County
Emergency Preparedness 843-723-3800
www.berkeleycountysc.gov/drupal/dept/EPD
Berkeley County's Emergency Preparedness Department ensures the county is prepared for any and all types of potential disasters. Visit the department's website for disaster preparedness information.
Dorchester County
Emergency Management 843-832-0341
www.dorchestercountysc.gov/government/emergency-services/emergency-management
Dorchester County's Emergency Management Department is responsible for mitigation, preparedness, response and recovery from natural or manmade disasters and managing the county Emergency Operations Center during activations. Visit the department's website for disaster preparedness information.
Weather and Climate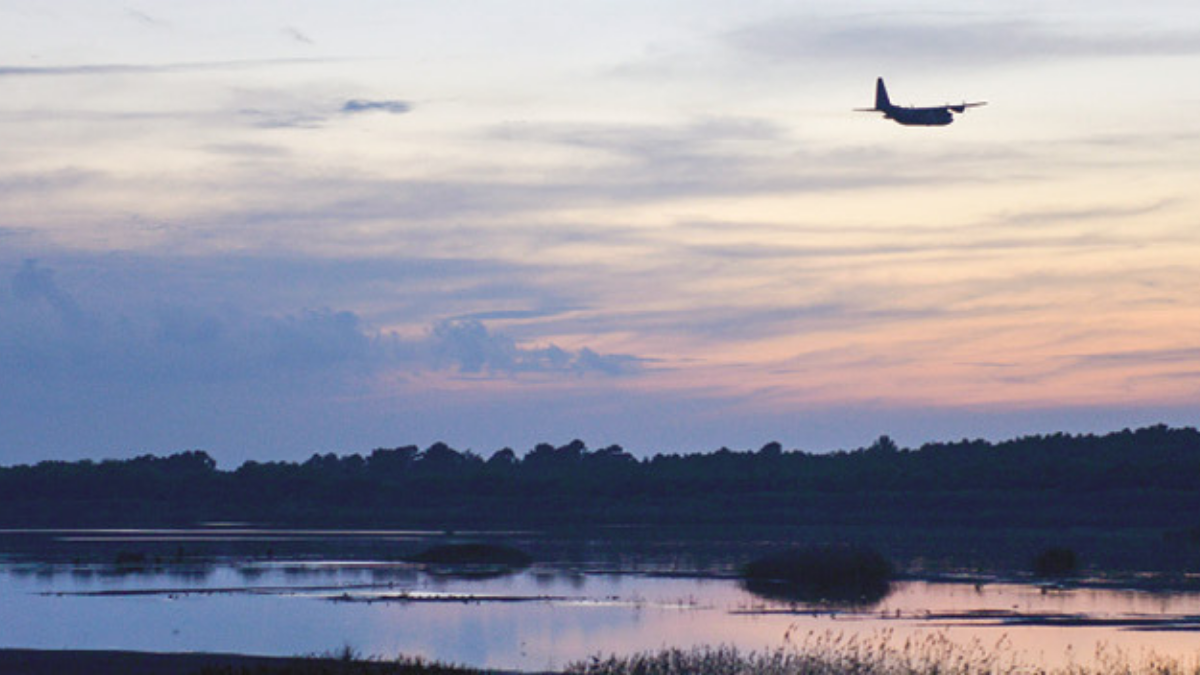 The warm, steamy Lowcountry gets most of its rainfall, and it gets a lot of rainfall, from storms moving inland from the Atlantic Ocean, the Gulf of Mexico and the Caribbean Sea. Summers are hot; temperatures can soar past 90 degrees, and high humidity turns the thermostat up from "hot" to "swelter." In Charleston, from June through August the average summer rainfall is nearly 17 inches, mostly from thunderstorms, though summer through early fall are also tropical storm and hurricane season. Winters are mild, with the temperature rarely dipping below 30 degrees. The warm season extends from late May to late September, with daily highs in the 80s. The cold season is from December to February, when the high rarely climbs above 60 degrees. The coldest days tend to be in early January. Snow is rare.
Local Hazards
Every second counts in a disaster so planning and preparation can be lifesavers.
The South Carolina Emergency Management Division, part of the Adjutant General's Office, is the state's coordinating agency responsible for the statewide emergency management program. Its mission is to develop, coordinate and lead preparation for, response to, and recovery from emergencies and disasters to save lives and minimize suffering and property loss. The division gives residents, communities, public safety professionals, businesses and schools valuable information and resources regarding a variety of emergency scenarios. The website provides information on creating an emergency plan and emergency kit, pet preparedness and disaster preparedness for children. For more information about local disaster preparedness, visit www.scemd.org.
Another great resource for natural disaster and severe weather information is the Centers for Disease Control and Prevention website at www.cdc.gov/disasters. Here you can find information on how to prepare for various weather emergencies.
The following are considered significant hazards in South Carolina.
Earthquakes
Earthquakes are common in South Carolina — 10 to 15 occur every year thanks to the Middleton Place-Summerville Seismic Zone, but most are so slight people don't notice them. However, there have been two big ones: the 1886 Charleston-Summerville earthquake and another in Union County in 1913. The former did more damage than any other earthquake in the eastern U.S., and a 2001 study confirmed that the state remains vulnerable to earthquake activity. An earthquake gives no warning, but there are things you can do in advance to help get you, your family and your property through it. Go to www.scemd.org/prepare/types-of-disasters/earthquakes to find out how.
Extreme Heat and Sun Exposure
Some exposure to sunlight is good, even healthy, but too much can be dangerous. Broad-spectrum ultraviolet radiation, listed as a known carcinogen by the National Institute of Environmental Health Science, can cause blistering sunburns as well as long-term problems like skin cancer, cataracts and immune system suppression. Overexposure also causes wrinkling and premature aging of the skin.
Cloud cover reduces UV levels, but not completely. Depending on cloud cover thickness, you can still burn on a chilly, overcast day, so be prepared with sunglasses, sunscreen, long-sleeved garments, wide-brimmed hats and a parasol.
Because of the area's high temperatures, it is important to take precautions to avoid heat exhaustion and heat stroke. Stay indoors when temperatures are extreme. Drink cool liquids often, particularly water, even if you do not feel thirsty. Avoid alcoholic beverages as they dehydrate the body. Eat small, frequent meals and avoid foods high in protein, as they increase metabolic heat.
If you must venture outdoors, avoid going out during midday hours. Wear lightweight, light-colored clothing to reflect sunlight. Avoid strenuous activities and keep hydrated. Cover all exposed skin with a high SPF sunscreen and follow general sun exposure precautions. Never leave children or pets alone in closed vehicles.
Heat exhaustion symptoms include heavy sweating; weakness; cold, pale and clammy skin; a fast, weak pulse; nausea or vomiting; and fainting. If you experience symptoms of heat exhaustion, you should move to a cooler location. Lie down and loosen your clothing, then apply cool, wet cloths to your body. Sip water. If you have vomited and it continues, seek medical attention. You should seek out immediate medical attention if you experience symptoms of heat stroke, such as a body temperature of more than 103 degrees; hot, red, dry or moist skin; a rapid and strong pulse; or unconsciousness. For more information, visit www.scemd.org/prepare/types-of-disasters/extreme-heat.
Floods
Because it is so flat, near sea level and laced with lazy rivers, streams, wetlands and swamps, the Lowcountry is at risk of flooding. Heavy rains can quickly fill rivers and streams past capacity and they will burst their bounds, with nothing to stop them. Coastal flooding from severe weather, such as a tropical storm or hurricane, sweeps inward from the sea with a combination of storm surge, wind, rain, erosion and battering debris. It is dangerous to underestimate the force and power of water.
During a flood watch or warning, gather your emergency supplies and stay tuned to local radio or TV stations for further weather information. If you are outdoors during a rainstorm, seek higher ground. Avoid walking through any floodwaters — even water 6 inches deep can sweep you off your feet. If you are driving, avoid flooded areas. The majority of deaths in floods occur when people drive through flooded areas. Roads concealed by water may not be intact. Water only a foot deep can displace a vehicle. If your vehicle stalls, leave it immediately and seek higher ground. Rapidly rising water can engulf a vehicle and sweep it away.
For more on protecting yourself from flooding in South Carolina, go to www.scemd.org/prepare/types-of-disasters/floods.
Hurricanes
South Carolina has six coastal counties fronting the Atlantic Ocean and is one of the states most susceptible to hurricanes and tropical storms. Densely populated low coastal areas, with thousands of tourists in peak seasons, greatly increase the state's vulnerability. Hurricane storm surge (high tidal waves) is the biggest threat to life and property, but heavy rainfall, high winds, tornadoes and inland flooding typically accompany these storms.
Make a hurricane plan in advance and make sure everyone in the household knows what it is. Be prepared. Once a powerful storm hits, it's too late to get ready. If you live in a mobile home, a high-rise, on the coast or a floodplain, near a river or inland waterway, or if local authorities order you to evacuate, do so without delay.
Hurricane season begins June 1 and ends Nov. 30. Visit www.scemd.org/prepare/types-of-disasters/hurricanes for preparedness tips and help in creating a hurricane emergency plan.
Thunderstorms
While more likely at certain times of the year, thunderstorms can happen anytime. A severe thunderstorm can knock out power; bring high winds, lightning, flash floods and hail; and spin into a twister in seconds. Pay attention to storm warnings. Remember the rule: "When thunder roars, head indoors." The National Weather Service recommends following the 30/30 rule: People should seek shelter if the "flash-to-bang" delay — the length of time in seconds from the sight of the lightning flash to the arrival of its subsequent thunder — is 30 seconds or less, and remain under cover for 30 minutes after the final thunderclap.
For more information, visit www.scemd.org/prepare/types-of-disasters/thunderstorms.
Tornadoes
Tornadoes can develop quickly, with minimal warning, so it is important to have a plan in place before they occur. If a tornado watch is issued, weather conditions favor the formation of tornadoes, such as during a severe thunderstorm. A tornado warning is issued when a tornado funnel is sighted or indicated by weather radar. You should take shelter immediately during a tornado warning.
For more information on tornado preparedness, go to www.scemd.org/prepare/types-of-disasters/tornadoes.