In Pierce County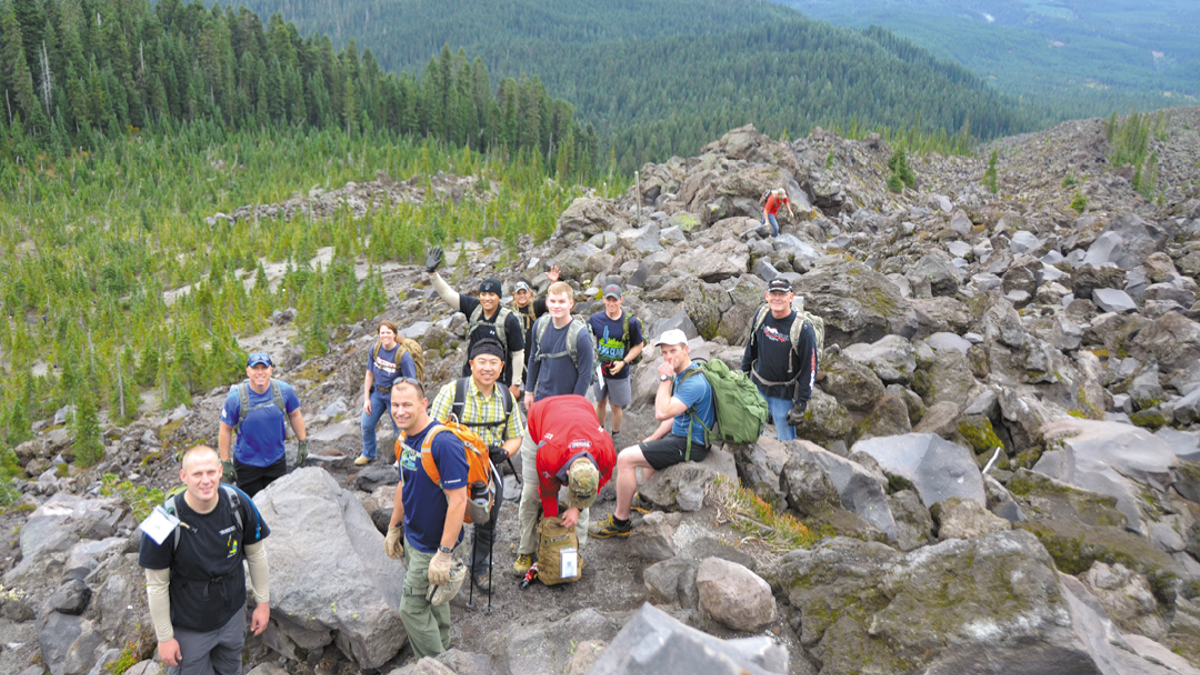 There are plenty of entertaining activities — music, sports, theater, museums, parks and shopping — in Pierce County. Dare to take the plunge down the Raging River Ride at Wild Waves Theme & Water Park, for instance, or tee off at one of the many 18-hole golf courses the Pacific Northwest is known for. Don't miss the Washington State Fair and Spring Fair in Puyallup or the hundreds of daffodils adorning floats in the Daffodil Festival's annual parade. And be sure to check out the spectacular Museum of Glass in Tacoma.
ANNUAL EVENTS
Residents of Pierce County enjoy a variety of annual events, festivals and community gatherings.
Daffodil Festival
http://thedaffodilfestival.org
For more than 80 years, Pierce County residents have been flocking to the annual Daffodil Festival. There are a number of events surrounding the springtime event held every April, including a parade that travels through Tacoma, Puyallup, Sumner and Orting with daffodil-adorned floats; the princess promenade, which kicks off the official reign of the Daffodil Festival Royal Court; the queen's coronation, where a queen is chosen to reign over the festival activities for the year; the daffodil princess tea; a 5K challenge; and a junior daffodil parade geared toward children.
Fantasy Lights
www.co.pierce.wa.us/index.aspx?NID=1253
For more than 20 years, the Fantasy Lights at Spanaway Park has been the largest holiday drive-through display in the Northwest, featuring nearly 300 elaborate displays and thousands of sparkling lights. The beautiful 2-mile drive along Spanaway Lake will delight visitors with a look at the magical world of animation and imagination where bears fly kites, Santa and Rudolph sail a tall ship, snowmen kick field goals, penguins slide down an igloo and reindeer leap over your car. Visitors may enjoy the event from the end of November through Jan. 1.
Meeker Days Arts & Music Festival
www.puyallupmainstreet.com/events/meeker-days
The Meeker Days Arts & Music Festival, originated in 1939, is Pierce County's largest street festival that encompasses a 15-block radius in the heart of historic downtown Puyallup. The festival is a three-day event that takes place the third weekend in June. It features four entertainment stages, including a kid-friendly stage; over 200 craft and commercial vendors; two food courts; kids' activities such as educational exhibits, inflatable rides, and arts and crafts; an antique tractor display; a beer and wine garden; and two classic car shows featuring Buicks and Pontiacs.
Taste of Tacoma
Taste of Tacoma is the ultimate summer get-together at the end of June with more than 40 restaurants and craft and commercial goods vendors all in Point Defiance Park. Attendees will enjoy live music on four stages; live cooking demonstrations and cook-offs; the Rose Garden, which includes the wine bar and the craft beer tasting; outdoor beer gardens; the Funtastic Carnival with games and rides; and more.
Washington State Fair
The Washington State Fair is the largest single attraction held annually in the state of Washington. The fair continually ranks in the top 10 largest fairs in the world. The Washington State Fair hosts two annual events, the 17-day Washington State Fair every September and the four-day Spring Fair in Puyallup every April. Situated south of Seattle and east of Tacoma in the shadow of majestic Mount Rainier, the Washington State Fair Events Center comprises more than 169 acres. The multiple buildings and facilities are available for rent during the year, making the grounds a valuable community resource.
Arts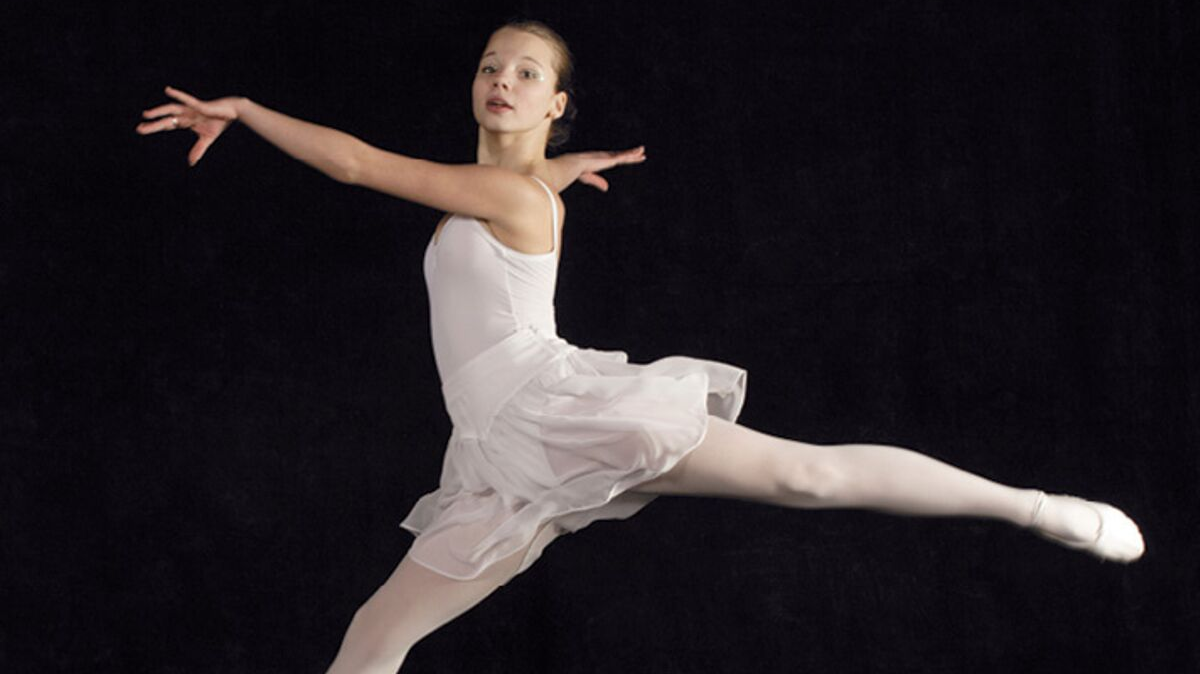 Pierce County residents enjoy a wealth of artistic endeavors, from theaters to music to dance and more.
Broadway Center for the Performing Arts
901 Broadway
Tacoma, WA 98402 253-591-5890
www.broadwaycenter.org
The Broadway Center for the Performing Arts is a nonprofit and manages the largest complex of theaters between Seattle and Portland: Pantages Theater (seating 1,169, built in 1918 and restored in 1983); the Rialto Theater (seating 739, also built in 1918 and restored in 1991); and Theatre on the Square (seating 302, built in 1993). The Broadway Center is recognized for its leadership in presenting world-class performing artists, providing one of the largest performing arts education programs in Washington State — serving more than 40,000 students, teachers and parents annually in the South Sound — and preserving Tacoma's historic theaters.
Chihuly Bridge of Glass
Tacoma, WA 98402
https://museumofglass.org/outdoor-art/chihuly-bridge-of-glass
The Chihuly Bridge of Glass is Tacoma's stunning link to the Thea Foss Waterway and the Museum of Glass. The 500-foot pedestrian bridge holds three Chihuly glass installations, open to the public 24/7. Three distinct installations comprise the Chihuly Bridge of Glass. Furthest from the museum is the Seaform Pavilion, a ceiling made of 2,w364 objects from Chihuly's Seaform and Persian series. Marking the center of the bridge are the Crystal Towers, which rise 40 feet above the bridge deck and serve as beacons of light for the Chihuly Bridge of Glass and city. Illuminated from below, the forms glow at night. Closest to the museum is the Venetian Wall, an 80-foot installation displaying 109 sculptures from three of Chihuly's series: Venetians, Ikebana and Putti.
First Saturday Art Walk
Harborview Drive
Gig Harbor, Washington
http://gigharborwaterfront.org/saturday-art-walk
Indulge your love of art at the First Saturday Art Walk every month along Gig Harbor's downtown waterfront. This free event allows art enthusiasts to stroll through nine galleries featuring artist demonstrations, refreshments and displays reflecting a diverse selection of mediums and styles. For details on specific exhibits and monthly offerings, visit the art walk's website.
Pacific Northwest Ballet
301 Mercer St.
Seattle, WA 98109 206-441-2424
www.pnb.org
Pacific Northwest Ballet, one of the largest and most highly regarded ballet companies in the United States, was founded in 1972. The company of nearly 50 dancers presents more than 100 performances each year of full-length and mixed repertory ballets at Marion Oliver McCaw Hall in Seattle and on tour. The company has toured to Europe, Australia, Taiwan, Hong Kong, Canada and throughout the United States.
Symphony Tacoma
901 Broadway, Suite 600
Tacoma, WA 98402 253-272-7264
http://symphonytacoma.org
Inspiring audiences with live musical experiences that transcend tradition, the newly renamed Symphony Tacoma (formerly Tacoma Symphony Orchestra) has been a vital part of Tacoma's cultural landscape for 70 years. The symphony's core season includes five main-series classical concerts, holiday choral pops and springtime orchestral pops, and annual performances of Handel's Messiah. These concerts are primarily held at the downtown Broadway Center for the Performing Arts in the historic Pantages and Rialto theaters, where Symphony Tacoma has been one of the primary resident arts organizations for more than 30 years.
Museums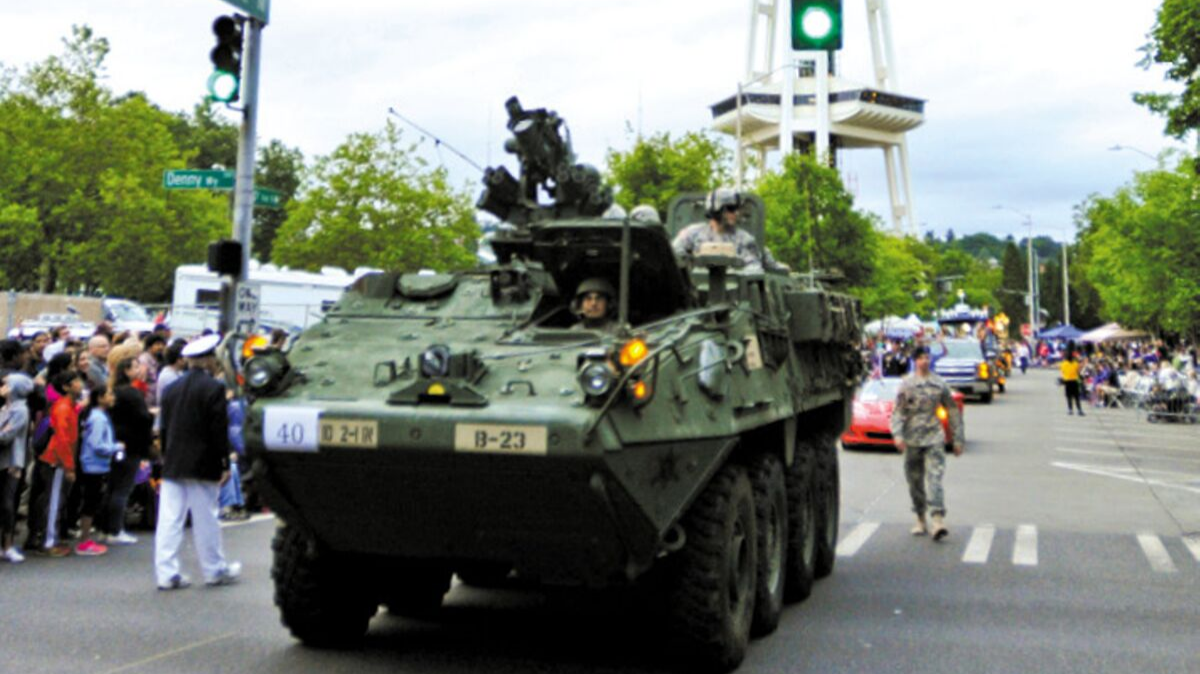 Learn about the Washington's history and cultural contributions by visiting any one of the many local museums.
America's Car Museum
2702 E. D St.
Tacoma, WA 98421 253-779-8490
www.americascarmuseum.org
America's Car Museum has 165,000 square feet of exhibit space and contains a 350-car gallery showcasing cars notable for their speed, technology and design, as well as their importance to car culture. The building also contains gift shops, restoration shops, lecture halls, galleries, a racing simulator, a family zone with hands-on learning activities, a photo car, a banquet room and a cafe. Hours are 10 a.m. to 5 p.m. daily. The museum closes at 3 p.m. the day before Thanksgiving, Christmas Eve and New Year's Eve and is closed on Thanksgiving and Christmas.
Children's Museum of Tacoma
1501 Pacific Ave.
Tacoma, WA 98402 253-627-6031
www.playtacoma.org
The Children's Museum of Tacoma was established in 1985 by parents, teachers and community leaders dedicated to creating unique resources for families in Tacoma and the South Puget Sound region. The museum opened in 1986 as a nonprofit organization and remained in its original downtown Tacoma location for 10 years, rotating single theme exhibits every
18 months. Its most recent move, in 2012, allowed the museum to increase its capacity, audience and access while promoting play and learning for children ages 8 and under and their parents. Hours vary by season; check the museum's website for more information.
Museum of Glass
1801 Dock St.
Tacoma, WA 98402 253-284-4719
https://museumofglass.org
The concept of a large glass studio, where visitors could watch artists create art from molten glass, was an integral part of the original plan for the Museum of Glass, and the Hot Shop Amphitheater, inside the museum's iconic 90-foot-tall steel cone, fulfills that description today. The museum's galleries are dedicated to both temporary exhibitions and its permanent collections that feature 20th- and 21st-century glass. Explore on your own or join a docent-led tour for an interactive and unique adventure into the world of contemporary glass. Hours vary by season; check the museum's website for more information.
Museum of Pop Culture
325 Fifth Ave. N
Seattle, WA 98109 206-770-2700
www.mopop.org
MoPOP (formerly known as the EMP Museum) has plenty to offer visitors, including interactive activity stations where visitors can create their own music, sound sculpture and various educational resources. The 140,000-square-foot Frank O. Gehry-designed facility is home to exhibits that cover pop culture, from the art of fantasy, horror cinema and video games to science fiction, literature and costumes from screen and stage. Hours vary by season; check the website for more information.
Pacific Bonsai Museum
2515 S. 336th St.
Federal Way, WA 98003 253-353-7345
http://pacificbonsaimuseum.org
Nestled amid towering conifers, the Pacific Bonsai Museum connects people to nature through the living art of bonsai. This free museum boasts over 150 bonsai and the most diverse public collection in North America with trees from Canada, China, Japan, Korea, Taiwan and the United States. Featuring 60 trees at a time and open to the public six days a week, this cultural gem offers contemporary and traditional exhibitions, group tours and education. Hours are 10 a.m. to 4 p.m. Tuesday through Sunday year-round. The museum has extended hours from 10 a.m. to 7 p.m. the third Thursday of the month from March to September.
Space Needle
400 Broad St.
Seattle, WA 98109 206-905-2100
www.spaceneedle.com
Located at the base of Queen Anne Hill, the Seattle Center complex was developed from the 1962 World Fair Site into a 74-acre, year-round convention and family entertainment hub for Seattle, with the Space Needle being its most famous landmark. The observation tower stands 605 feet high and offers visitors 360-degree views at its observation deck at 520 feet. There is a rotating restaurant where diners can enjoy glimpses of the Seattle skyline, as well as the Olympic and Cascade mountains, Mount Rainier, Mount Baker, Elliott Bay and surrounding islands. Visit the website for hours and tickets.
Parks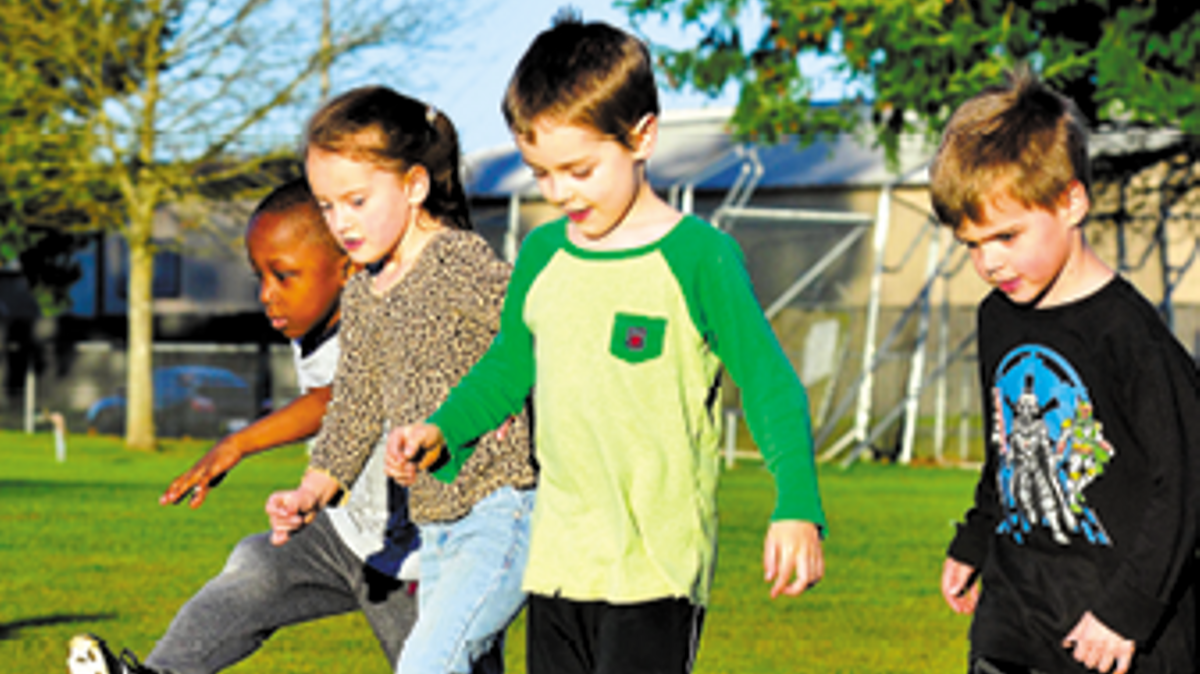 The Pacific Northwest is a nature lover's paradise. Check your community's parks and recreation listings to see more of what your local area has to offer.
Fremont Troll
3405 Troll Ave. N
Seattle, WA 98103 206-684-2489
http://fremont.com/about/fremonttroll-html
The Fremont Troll came to be after the local Fremont Arts Council was approached in 1990 about doing something more imaginative with the space under the Aurora Bridge. After a national competition was organized, the Jersey Devils were voted as the overwhelming favorite. The iconic troll is 18 feet high; weighs 13,000 pounds; is made of steel rebar, wire and concrete; and is clutching an actual Volkswagen Beetle. Seattle's annual Trolloween party, held Oct. 31, has a tour that begins at the statue and continues on to other local spots.
George B. Kandle Park
2323 N. Shirley St.
Tacoma, WA 98406 253-305-1000
www.metroparkstacoma.org/kandlepark
Recent updates to Kandle Park include walking trails, a new playground, skate dots, a mini "spray ground," four 25-meter lap lanes and a separate spray pool. The park also features Pierce County's first wave pool, one of only a handful in the state.
Point Defiance Park
5400 N. Pearl St.
Tacoma, WA 98407 253-305-1088
www.metroparkstacoma.org/point-defiance-park
Point Defiance Park, Tacoma's best-known treasure, is largely recognized as one of the premier urban parks in the United States. The 760-acre park includes Point Defiance Zoo & Aquarium, beaches, trails, a boardwalk, a boathouse, Fort Nisqually and a stand of old-growth forest. Fort Nisqually, while never a military outpost, represents the first European trading post on Puget Sound and one of the first European settlements in the Northwest. Established in 1833 and first restored in the 1930s, the fort stands as a model of historic restoration and preservation. With all it has to offer, Point Defiance Park attracts more than 3.1 million visitors annually.
Puget Creek Natural Area
North Alder Way and North Lawrence Street
Tacoma, WA 98406 253-305-1000
www.metroparkstacoma.org/pugetcreek
At 66 acres, this natural area has one of only three salmon-bearing streams within the city limits and also offers opportunities for enhanced environmental education. This natural area was established in 1985 and recently added a new boardwalk in the lower wetland area.
Stewart Heights Park
402 E. 56th St.
Tacoma, WA 98404 253-305-1000
www.metroparkstacoma.org/stewart-heights-park
A major recreation attraction for Tacoma's east side and south end, this park features updated playing fields, a skateboard park, a playground and a large outdoor swimming pool with a water slide and zero-depth entry. The first parcel for this park, which is now 24.55 acres, was acquired in 1950.
Swan Creek Park
East 42nd Street and Roosevelt Avenue
Tacoma, WA 98404 253-305-1000
www.metroparkstacoma.org/swan-creek-park
Swan Creek Park is a 360-acre green space nestled on the boundary between east Tacoma and Pierce County with a salmon-bearing stream, a wooded canyon, an upland forest, paved and natural trails, a new community garden and new mountain bike trails. The park is popular for bird-watching, hiking, walking, picnicking and other recreational uses and is also used for driver training by public safety and utility departments. It is also the home of Tacoma's first trail system for mountain bikes, which includes an easy perimeter trail, advanced trails and a technical skill building zone.
Shopping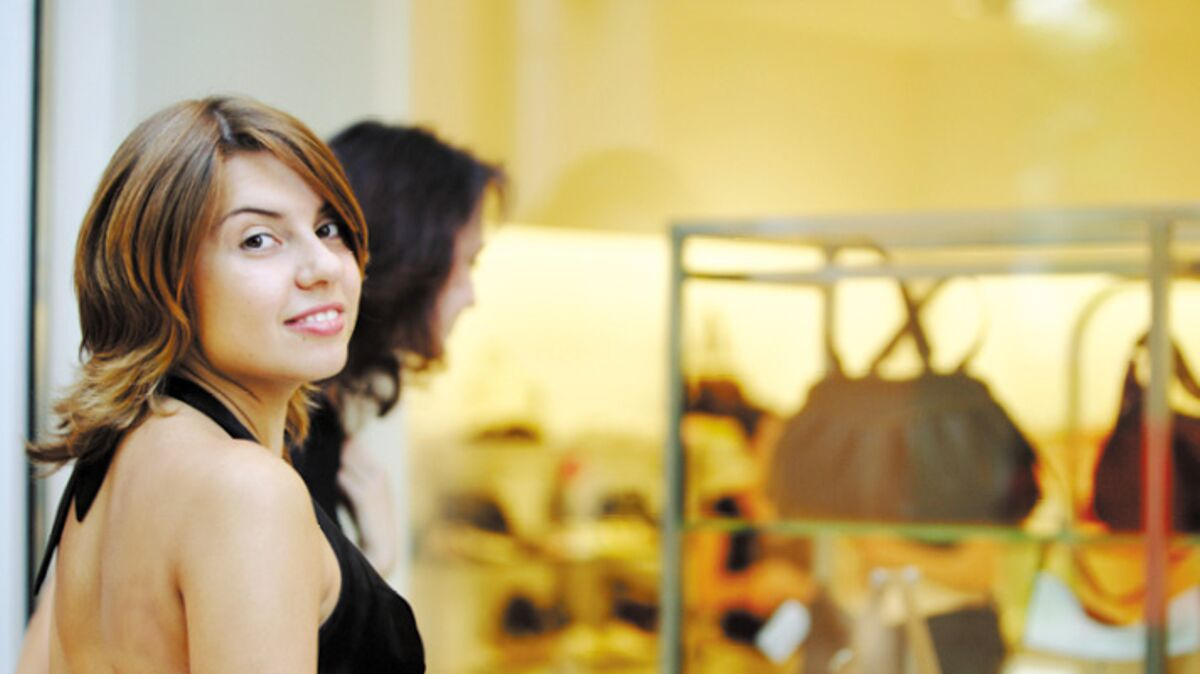 From malls and major department stores to unique boutiques and souvenir shops, there's something for every taste and budget.
Pike Place Market
85 Pike St.
Seattle, WA 98101 206-682-7453
www.pikeplacemarket.org
With more than 9 acres of land and more than 100 years of history, the Pike Place Market represents "The Soul of Seattle." Opening for business for the first time Aug. 17, 1907, with just eight farmers and their wagons, today Pike Place is America's premier farmers market. With more than 225 small independent businesses, 225 craftspeople, 85 farmers and a diverse array of restaurants, the market attracts more than
10 million visitors a year.
Tacoma Mall
4502 S. Steele St.
Tacoma, WA 98409 253-475-4566
www.simon.com/mall/tacoma-mall
Among the 150 stores and restaurants at Tacoma Mall, this indoor mall features five anchor stores, a variety of women's and men's apparel options, children's fashion, specialty stores and home electronics stores. Tacoma Mall serves the nearby communities of University Place, Gig Harbor, Lakewood, Puyallup, Joint Base Lewis-McChord and Tacoma. Tacoma Mall has a range of dining options from sit-down places to grab-and-go options.
Uptown Gig Harbor Shopping Center
4701 Point Fosdick Drive
Gig Harbor, WA 98335 253-851-4557
www.uptowngigharbor.com
Uptown Gig Harbor Shopping Center features a mix of national retailers along with local merchants offering the latest fashions, unique gifts, home decor and artwork. There are many food options, from fine dining to quick meals and snacks. The state-of-the-art theater shows the latest movies and is the venue for the annual Gig Harbor Film Festival. Uptown hosts several events throughout the year, such as the Gig Harbor Beer Festival, Summer Concert Series and Over the Narrows annual car show.
Sports and Recreation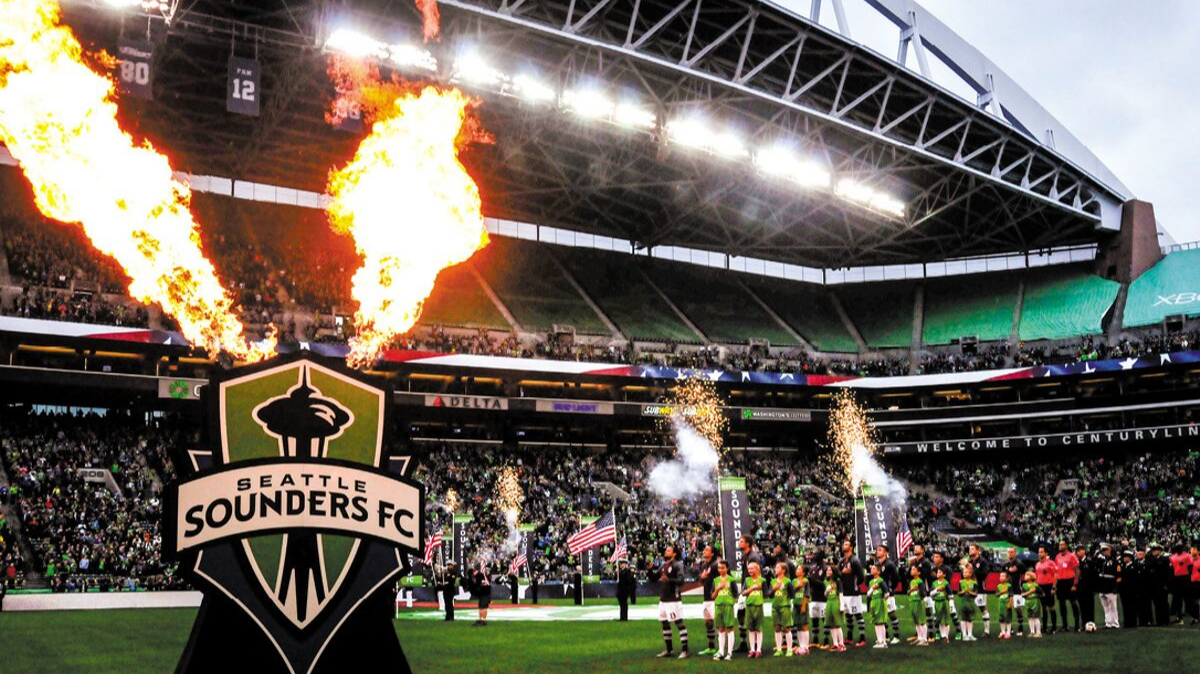 Whether you're looking to take in a game or cool off with a trip down a waterslide, Pierce County offers a variety of recreational opportunities.
Golf
Pierce County is a popular destination with top-notch golf courses ideally situated along saltwater shores. Picturesque courses make golf enjoyable for both competitors and spectators. Play championship courses at University Place's 18-hole Chambers Bay and the top-rated The Home Course in DuPont. Practice your swing at Meadow Park in Tacoma. The course includes an 18-hole championship course, the executive nine-hole course, two putting courses and a driving range. For a full list of public and private courses in the region and throughout the state of Washington, visit https://thewsga.org/membership-home/course-directory.
Maris Farms
25001 Sumner-Buckley Highway
Buckley, WA 98321 253-862-2848
http://marisfarms.com
What started as a humble and quaint pumpkin patch has sprouted into a full-fledged agricultural entertainment destination for thousands of Pierce County families. It serves patrons of all ages who seek the thrill of navigating their way through the 5-acre corn maze, searching for and finding that perfect pumpkin in the 8-acre pumpkin patch or braving the infamous Haunted Woods in October. There are plenty of food options, scenic hayrides around the pumpkin patch and an animal barn full of goats, sheep, rabbits, chickens and pigs. In addition, there are live pig and duck races, the kids' courtyard, a huge jumping pillow, monster truck rides, zip lines, mechanical bull riding, large tube slides, pumpkin and corn shooters and human foosball. Visit the website for hours and admission prices.
Mount Tahoma Trails
http://visitrainier.com/mt-tahoma-trails
The Mount Tahoma Trails Association operates and manages the largest no-fee, hut-to-hut trail system in North America for cross-country skiing and snowshoeing. Approximately 50 miles of trails, 20 miles of which are groomed, provide safe and easy access to three ski huts and a yurt. Trails vary from novice to expert, are well-signed and are patrolled by an all-volunteer ski patrol. The trail system is accessed by two Washington state Sno-Parks and, although plowed regularly, trailheads may require snow tires and chains to get to them.
Point Defiance Zoo & Aquarium
5400 N. Pearl St.
Tacoma, WA 98407 253-591-5337
www.pdza.org
Explore the only combined zoo and aquarium in the Northwest. You'll see sharks and sea horses, polar bears and peacocks, walruses and wolves, all in one place. Point Defiance Zoo & Aquarium is large enough to offer an awesome array of animals yet small enough for you to get close to them. It's fun and affordable and offers breathtaking views of Puget Sound, Mount Rainier and the Olympic Mountains. A gift shop, cafes and on-site educational programs are also available.
Stevens Pass
U.S. Highway 2
Skykomish, WA 98288 206-812-4510
www.stevenspass.com
From Thanksgiving to Easter, the steep slopes of the Cascades carry the high hopes of skiers. There's lots of dry powder and lots of variation for every skill level. The closest downhill skiing area is Stevens Pass, about 100 miles from Pierce County. This fully equipped ski area offers a variety of terrain for downhill skiers of all levels. It has a vertical rise of about 2,000 feet with a dozen lifts and is open for both day and night skiing. The area includes day lodge facilities and offers ski lessons as well as rentals. In warmer months, Stevens Pass is full of mountain bikers, hikers or people who want to enjoy a scenic chairlift ride.
Tacoma Rainiers
2502 S. Tyler St.
Tacoma, WA 98405 253-752-7707
www.milb.com/index.jsp?sid=t529
The Tacoma Rainiers are a Minor League Baseball team that plays in the Pacific Coast League and is the Triple-A affiliate of the Seattle Mariners. A team in Tacoma has been in the PCL every year since 1960, for the longest current active streak of membership in the league, although the Rainiers have gone by many names, including the Giants, Yankees and Tugs. The Rainiers are based only 26 miles south of Seattle, the shortest distance between a Triple-A team and its major-league parent. Catch one of their games at Cheney Stadium.
Wild Waves Theme & Water Park
36201 Enchanted Parkway S
Federal Way, WA 98003 253-661-8000
www.wildwaves.com
The Wild Waves Theme & Water Park has something for everyone. Kids and parents alike will enjoy the Raging River Ride or lazy river and can relax in the warm tubs after a long day of wild water rides. On the theme park side, the Enchanted Village boasts rides geared toward thrills, including the I-5 Dive Skycoaster, where you can experience what it's like to sky-dive, and the park's first roller coaster, known as the Wild Thing. Other offerings include the classic carousel, bumper cars and Ferris wheel, as well as rides designed solely for the little ones. For more information on hours and ticket prices, visit Wild Waves Theme & Water Park's website.
Woodland Park Zoo
5500 Phinney Ave. N
Seattle, WA 98103 206-548-2500
www.zoo.org
Founded in 1899, Woodland Park Zoo has sparked delight, discovery and unforgettable memories for generations of Northwest families. The zoo manages the largest live animal collection in Washington state, with 1,100 animals, representing more than 300 species. The zoo provides a home for 40 endangered and 17 threatened or vulnerable animal species. The zoo's botanical collection includes more than 92,000 plants and trees representing more than 1,300 species. A gift shop, a food pavilion, picnic areas and on-site educational programs are also available.