In Pierce County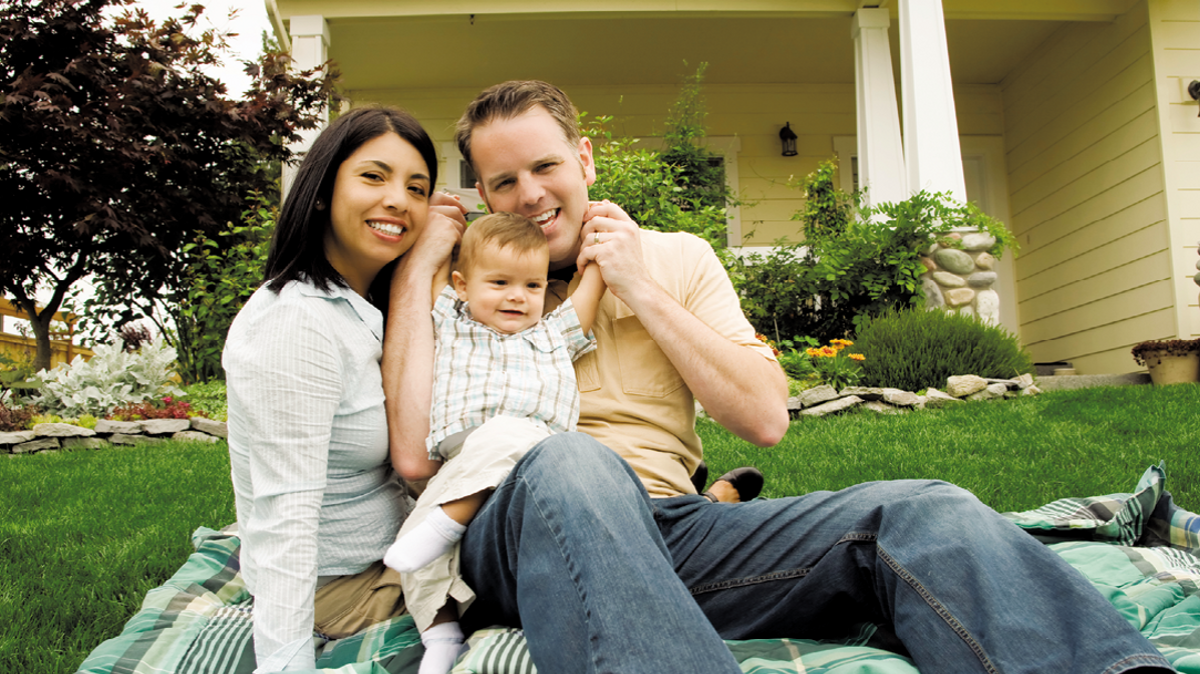 Home to the majestic Mount Rainer and the second-largest city in the Puget Sound area, Pierce County offers a high quality of life not often found in larger metropolitan areas. In 2016, an estimated 861,312 people called Pierce County home, according to the U.S. Census Bureau. Population density in Pierce County was 498 people per square mile in 2015, the Census found.
Joint Base Lewis McCord, in Pierce County, is the largest U.S. Army-led joint base in the nation and one of the most-requested duty stations in the country. According to the U.S. Department of Housing and Urban Development, the installation is the largest employer in the Tacoma-Lakewood Housing Market Area and the second-largest employer in the state of Washington. JBLM has a statewide economic impact estimated at $6.1 billion. As of March 2015, JBLM had approximately 40,000 military services members and 15,000 civilian contract employees, down from 46,500 and 16,900, respectively, in 2013. Additionally, about 88,000 veterans live in the area.
The county's communities give newcomers plenty of choices when selecting a home. Enlist the help of a reputable real estate agent to help you sort through the area's home options. The Washington Association of Realtors is a central source of local real estate information and services. Visit www.warealtor.org or call 800-562-6024 to find expertise and professional services for those interested in purchasing a new home.
PIERCE COUNTY
Pierce County occupies close to 1,800 square miles of land and several islands and peninsulas in the Puget Sound region, including 137 square miles of water. More than 800,000 residents make their homes in 23 unique communities.
King County, home to Seattle, the largest city in Washington, lies to the north. To the east is Yakima County, and to the south is Lewis County. Pierce County boasts more than 5 million visitors each year and hosts the annual Washington State Fair. For more information, check out the Pierce County website at www.piercecountywa.org.
Communities in Pierce County near Joint Base Lewis-McChord include Lakewood, Puyallup, Spanaway, Tacoma and University Place.
Lakewood
6000 Main St. SW
Lakewood, WA 98499 253-589-2489
www.cityoflakewood.us
The second-largest city in Pierce County, Lakewood sits about 10 miles southwest of Tacoma and just north of Joint Base Lewis-McChord. The city's 49 square miles were home to an estimated 60,665 residents in 2016. Its proximity to the installation makes it a favorite choice of JBLM families.
Originally known just as "the Prairie" to the Steilacoom and Nisqually Indians, the area became the site of Britain's Fort Nisqually, one of the fur trading posts operated by the Hudson's Bay Company in 1833. Fort Nisqually closed in 1869, and the United States paid the company $460,000 for its land. U.S. settlers had already immigrated into the area in 1853 after Washington became a territory. The arrival of the terminus of the Northern Pacific Railway in 1873 brought more immigrants before statehood was established in 1889.
Military presence returned when maneuvers began to be held on the Prairie starting in 1904. It was determined to be an excellent site that met all of the requirements of a new post, and in 1917 Camp Lewis was built on land donated to the government by Pierce County citizens. McChord Field, now known as McChord Air Force Base, was developed from the old County Air Field in 1938.
Lakewood was beginning to take on its own identity during the 1930s and 1940s. As the Great Depression lifted, business development took off. A fire district was formed in 1942 and a water district in 1943. Between 1939 and 1949, population of the Lakes District jumped from 3,000 to 17,000. In the following decades, the region added many amenities, including Lakewood General Hospital, the Flora B. Tenzler Memorial Library and Fort Steilacoom Community College, which changed to Pierce College in 1986. In March 1995, Lakewood citizens voted to incorporate, officially became a city in 1996.
Today, business and pleasure mix in the area. Fort Steilacoom Park is one of the largest and most dynamic regional urban parks in the state. This historical gem offers 340 acres of parkland including a lake, prairie lands, historical barns, sports fields, a 15,000-square-foot playground and a 22-acre offleash dog park. The massive network of trails in the park is a favorite for cross-country runners, walkers and nature lovers. Lakewood is just minutes away from Puget Sound and a short drive to Seattle, Sea-Tac International Airport, Mount Rainier National Park and Chambers Bay Golf Course, site of the 2015 U.S. Open.
Homes in the area range from well-established neighborhoods to brand-new housing developments. Median rent is $846, and selected monthly owner costs of housing units with a mortgage are $1,621. Mean travel time to work for those living in Lakewood is 26.2 minutes.
Puyallup
333 S. Meridian
Puyallup, WA 98371 253-841-4321
www.ci.puyallup.wa.us
Puyallup — home of the ninth-largest school district in Washington, a state-of-the-art medical center and the shopping hub of eastern Pierce County — is 10 miles east of Tacoma and approximately 35 miles south of Seattle. The valley is also known for its raspberry, strawberry, blueberry and blackberry crops and the most popular farmers market in the area.
Originally, indigenous people related to the Native Americans in the Nisqually River valley lived in this fertile area along the Puyallup River for thousands of years. The first European settlers came into the region in the 1830s. Pioneer Ezra Meeker planned the city in 1877, giving it and the river flowing through the fertile valley its unique name. The City of Puyallup was incorporated in 1890, and Meeker was its first mayor. Agriculture provided the livelihood for many residents during the early years.
The turn of the 20th century brought change to the valley with the growth of nearby Tacoma and the interurban rail lines. The Western Washington Fairgrounds were developed, giving local farmers a place to exhibit their crops and livestock. During the early part of World War II, the fairgrounds were part of Camp Harmony, a temporary Japanese American internment camp for more than 7,000 detainees, most of whom were American citizens. Subsequently, they were moved to the Minidoka relocation center near Twin Falls, Idaho
Today, many events, such as the Washington State Fair, the Daffodil Festival and Parade, and the Puyallup Farmers Market pay tribute to the city's agricultural past. However, Puyallup has a growing reputation for promoting environmental stewardship.
The residential community is 14 square miles with an estimated population of 39,659. Mean travel time to work for those who reside in Puyallup is 29.6 minutes. Median rent in the city is $1,041, and selected monthly owner costs of housing units with a mortgage are $1,782.
Spanaway
Spanaway is an unincorporated, census-designated place in Pierce County with a population of 27,227, according to the 2010 Census. The city is 14 miles south of Tacoma and is just across Spanaway Lake Park to the east of Joint Base Lewis-McChord.
The Hudson Bay Company had control of this region until 1863. In 1890 the area was renamed Lake Park as a planned community by the Lake Park Land, Railway and Improvement Company, which bought all the nearby land east of the lake and built a rail line to its "recreation mecca" on the shore of Spanaway Lake.
Today, Spanaway is a growing community, and nearby JBML influences that growth. It is home to a regional airport, shopping centers, several golf courses and the Prairie House Museum and Spanaway Historical Society.
Mean travel time to work for residents of Spanaway is 33.8 minutes. Median rent is $1,122, and selected monthly owner costs of housing units with a mortgage are $1,482.
Tacoma
747 Market St.
Tacoma, WA 98402 253-591-5000
www.cityoftacoma.org
Washington State's third-largest city, Tacoma is the seat of Pierce County and the largest community just north of Joint Base Lewis-McChord, about 15 miles away.
For thousands of years, Native Americans, predominantly the Puyallup people, inhabited the region on the delta. In 1864, pioneer and postmaster Job Carr built a cabin on the city's site but later sold most of his claim to developer Morton M. McCarver, who named his project Tacoma City, derived from the indigenous name for the mountain. Its hopes to be the "City of Destiny" were stimulated by selection in 1873 as the western terminus of the Northern Pacific Railroad. Tacoma was incorporated in 1875, following the merger of Old Tacoma and New Tacoma in 1884. However, the discovery of gold in the Klondike in 1898 shifted Tacoma's prominence in the region to the booming development of Seattle.
Then the city grew in the 1910s. In 1917, World War I brought an industrial boom as the region's lumber fed shipyards on the tideflats and new residents moved to town. The U.S. Army built Camp Lewis on 70,000 acres of land on the Nisqually plain purchased by Tacoma voters. In 1918, voters created the Port of Tacoma, which began improving waterways and facilities. The Great Depression hurt the regional economy, but things turned around in 1940 with the defense buildup for World War II. Shipyards grew again, this time building with steel. Tacoma agreed to join Seattle in building a new airport between the two cities at Bow Lake, on the condition that the name reflect both sponsors. The result was Sea-Tac, which opened in 1944.
After the war, urban renewal transformed downtown with parking garages and terraced walls. The Tacoma Narrows Bridge in 1950 and Interstate 5 in 1965 shifted local transportation from rails and ferries to highways. The Port of Tacoma became an important link to Alaska and Asia in the 1970s during the construction of the trans-Alaska Pipeline and with the shift to containerization.
Today, Tacoma is a unique contemporary city that values its history and has a strong historic preservation program. Public art in Tacoma includes the renowned Chihuly Bridge of Glass with smaller stellar works attracting visitors to all neighborhoods. The performing arts are alive and well in Tacoma. The city is home to classical music groups, theater, an opera company and the Broadway Center for the Performing Arts, presenting nationally recognized artists throughout the year.
At 62 square miles, Tacoma is a bustling metropolis with an estimated 211,277 residents. Median rent is $947, and selected monthly owner costs of housing units with a mortgage are $1,638. Mean travel time to work in Tacoma is 26.3 minutes.
University Place
3715 Bridgeport Way W
University Place, WA 98466 253-566-5656
www.cityofup.com
Between the shores of Puget Sound and the shadow of Mount Rainer is University Place. With sweeping views of the Olympic Mountains over the expansive Puget Sound to the west and stunning visions of Mount Rainier and the Cascades to the east, University Place lies amid the natural wonders of the Pacific Northwest. Its 8.56 square miles are home to an estimated 33,288 people.
In the early 1800s, Pierce County was home to the Nisqually, Steilacoom, Squaxin, Puyallup and Muckleshoot Indians. By the mid-1800s, land in what would become University Place was being used by the lumber industry, as a railroad center and a gravel mine before being reinvented as the world-class golf courses the city boasts now.
Then in the 1890s, University Place was proposed as the new location for the University of Puget Sound. Financial concerns eventually canceled these plans. However, the community became known as the "University Place," and the name stuck. While a college never materialized, the city is well-known for the quality education provided by its local school district, which includes top-rated Curtis High School, and many families make their homes here to take advantage of the best schools the area has to offer.
In the early 1990s, about 100 years after the community received its name, a movement began pushing for local government and local control. In November 1994, proponents succeeded in passing a ballot measure which established the area of unincorporated Pierce County as the city of University Place.
Today, University Place is largely suburban and functions as a mixed business and residential area with waterfront on the Puget Sound. Median rent in University Place is $957, and selected monthly owner costs of housing units with a mortgage are $1,114. Mean travel time to work 19.8 minutes.
Planning Your Move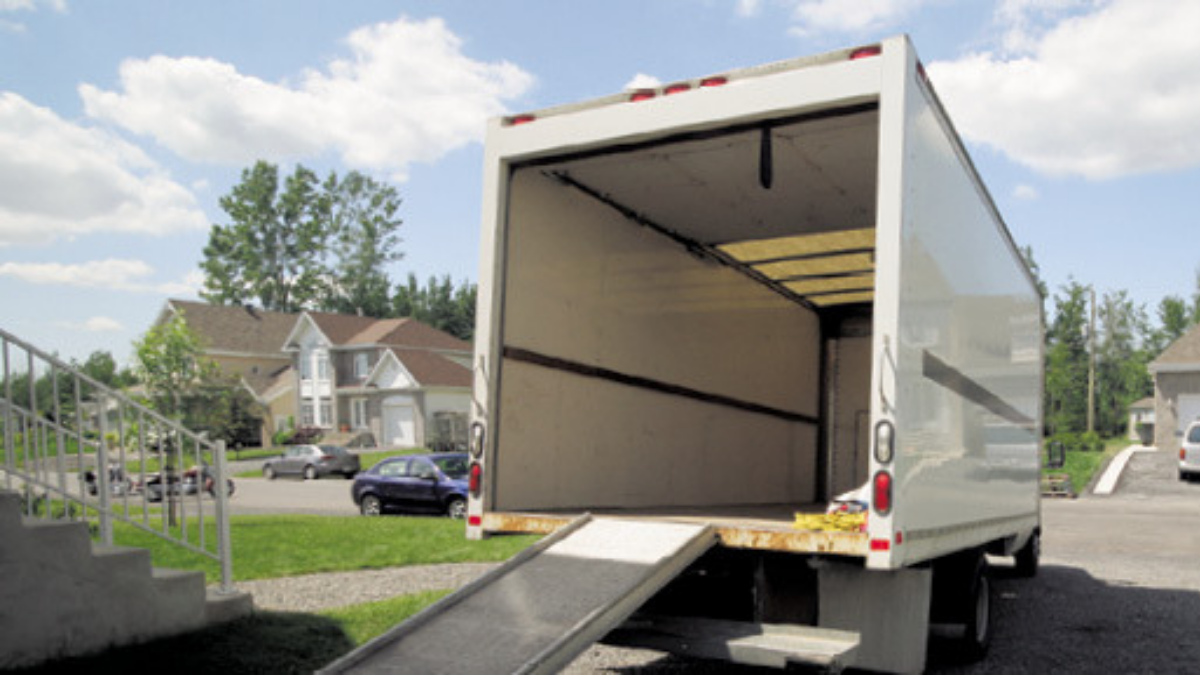 Relocating to a new home can be one of the most stressful situations in life. Whether moving across town or the nation, preparation and organization make all the difference.
For military moves, visit www.move.mil for information about moving resources and to learn about the allowances and responsibilities of a military-sponsored move.
Decide whether or not to make your move a do-it-yourself operation.
For a DIY move, consider distance, labor help and the costs to rent the moving van, gas, lodging during the move and insurance. A transportable storage unit can bridge a professional and DIY move. When the unit is delivered to your residence, you load and secure it for transport and then unload it at your new residence.
Whatever the method, be sure to obtain as many quotes as possible from professional movers, as well as cost estimates for a DIY move. Next, compare the costs for each type of move, factoring in the stress and physical exertion involved. Ask any company you are interested in for references and use them to inquire about reliability and customer service.
Regardless of which method you choose, the first step should be to inventory your personal belongings. The list, with photographs of any valuables, will be important for both insurance purposes and to help keep you organized during transit.
Plan for one full day to pack each room — though the kitchen and garage may take longer. Make a rough estimate of your packing schedule and then add 50 percent more time. It always takes longer than predicted to pack. Toss or donate unused items to lighten your load. Visit www.goodwill.org, www.salvationarmyusa.org or www.clothingdonations.org for locations near you or to arrange a pickup.
Pack for success:
Consider what you're packing and control box weight. Books should go in small boxes while bedding can easily fill a larger box.
Wrap fragile items with cardboard dividers, tissue paper or air bubble wrapping.
Use bright colors when wrapping small items so they don't get thrown out accidentally.
Use crumpled paper or newspaper to line the top and bottom of boxes.
Tape a copy of your inventory list to boxes to identify what's inside and where it should go.
Buying Versus Renting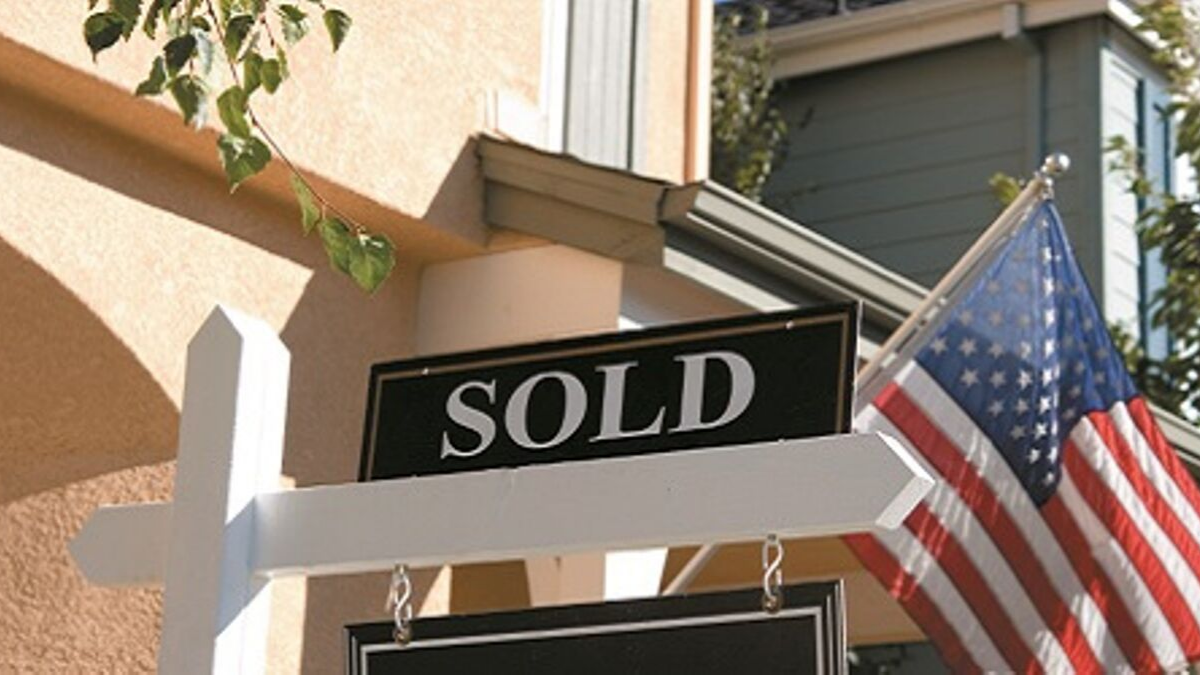 The decision to buy or rent is the most important step in your relocation process. Purchasing a home entails a long-term financial and emotional commitment with various pluses and minuses. Advantages include the possibility of building equity and the freedom to design and decorate your property or landscape. And don't forget the tax benefits. Disadvantages include upkeep, property taxes and fluctuating property values.
Renting, on the other hand, makes moving easier and someone else maintains the property. Amenities such as laundry rooms, exercise rooms, swimming pools and tennis courts vary from one rental complex to another. The main disadvantage is loss of control over the residence. Some complexes, for example, restrict or prohibit pets and personal touches such as painting. And the landlord or property managers can also raise the rent with proper notice.
To determine your best choice, account for all of your needs, review your financial situation and research your options thoroughly.
Finding an Apartment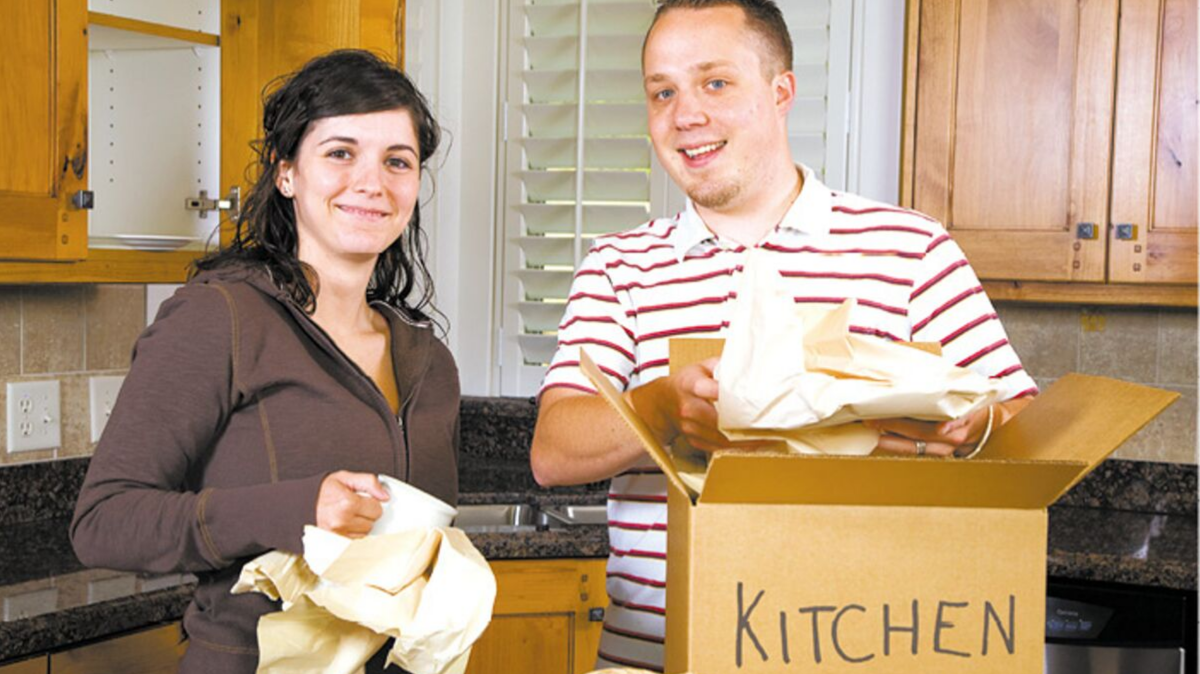 Be prepared when you meet with the leasing agent, property manager or owner. Bring a list of what you are looking for in a rental; it is important to be clear about your needs and to get all of your questions answered. You will also need to provide information and verification about your job, your income and your past rental history. Dress to make a good impression and treat the meeting like a job interview — be polite and arrive on time.
Before you sign a lease, inspect the apartment with the landlord. Look for the following problems:
Cracks, holes or damage in the floor, walls or ceiling.
Signs of leaking water, leaky fixtures or water damage.
Any signs of mold or pests.
Lack of hot water.
Inadequate heating or air conditioning.
Use a written checklist with the landlord to document the condition of the rental before you move in, and keep a copy of the completed checklist to use when you move out.
A helpful guide, "Your Rights as a Tenant in Washington State" by the Northwest Justice Project, can be downloaded at www.washingtonlawhelp.org/resource/your-rights-as-a-tenant-in-washington.
Buying a Home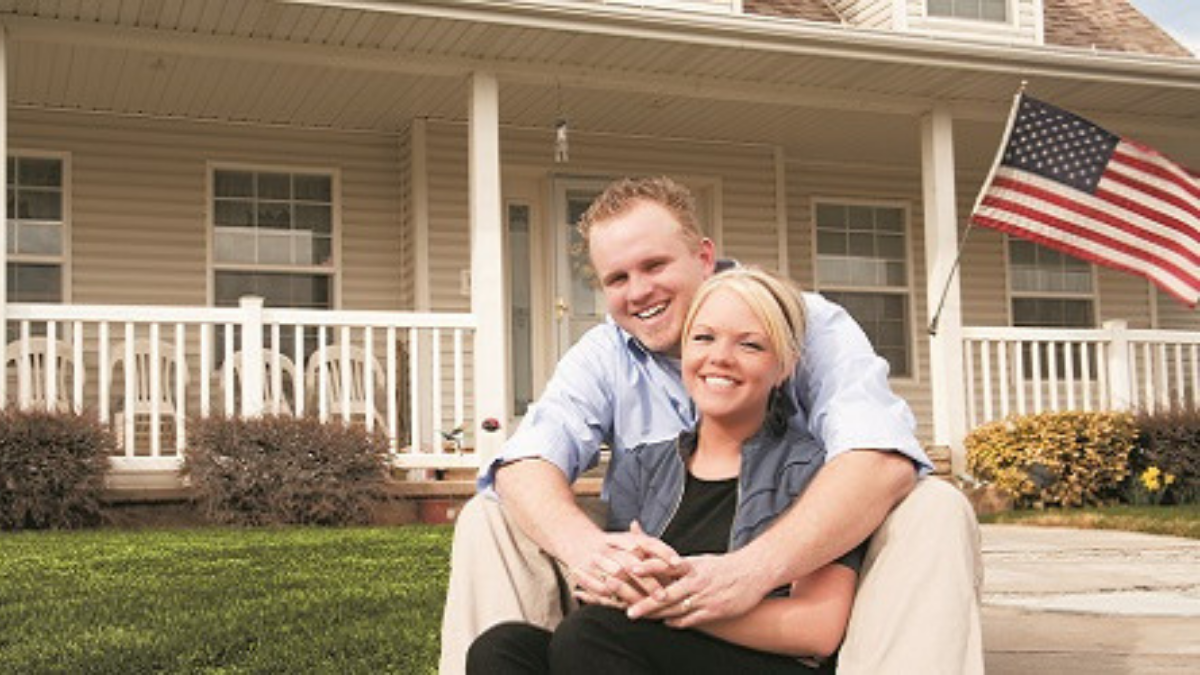 Buying a home is a complex process and, as the recent housing crisis demonstrated, requires a thorough education on the part of the buyer. First, fully understand your financial position — credit score, available savings, monthly income and expenditures. Subtracting your expenditures from your income, for instance, will yield the amount you can afford for housing.
Cost Analysis
Be sure to account for all insurance costs associated with owning a home, possible homeowner association fees and property taxes in your monthly expenditures. Overall, loan rules changed in 2015, but according to www.ginniemae.gov (Government National Mortgage Association) and www.homebuyinginstitute.com (the Home Buying Institute) loan programs continue to vary on the percentage of your income that can be used for housing-related expenses. Lenders balance debt against income to decide if an applicant will be able to repay a loan. Most conventional loans require borrowers to have no more than 43 percent total monthly debt versus their total monthly income, though there are exceptions, such as for those with significant savings. The Federal Housing Administration has a two-tier qualifying system: FHA sets its top thresholds at 31 percent front-end debt (housing expenses as a percentage of income) and 43 percent back-end debt (all debt as a percentage of income) for a 31/43 qualifying ratio. Like commercial lenders, Veterans Affairs combines front-end and back-end debt for a
41 percent limit against income.
Next, research the different types of home loans to determine the right fit for your financial situation and discuss your options with a lending professional. Lenders are diverse today, and not all homebuyers obtain their mortgage loans through their banks and credit unions. For example, you may choose to work with an internet lender, a mortgage broker, a homebuilder or a real estate agency lender. To determine which lender is best for you, get recommendations from friends and family members and check credentials as well as Better Business Bureau ratings.
Credit Report
A preapproved loan before starting your search for a home can determine your spending limits and signal any potential issues in the way of receiving a loan. For any home loan application, the mortgage company will order a credit report, so it would be good to get a free report in advance to determine your credit status and make sure the report contains no erroneous information.
To order your free annual report from one or all of the national consumer reporting companies: Visit www.annualcreditreport.com and complete and submit the request form online.
Home Loan Application
To complete a home loan application you'll need: photo IDs (such as a driver's license); Social Security numbers; residence addresses for the past two years with landlord contact information if you rented; names and addresses of your employers for the past two years; your current gross monthly income; recent financial institution statements with names, addresses, account numbers and balances on all checking, savings, CDs, money market, bonds and mutual funds accounts; recent financial institution statements with names, addresses, account numbers, balances and monthly payments on all open loans (including student loans) and credit cards; addresses and loan information of all other real estate owned; estimated value of furniture and personal property; W2s for the past two years and current paycheck stubs; copies of all divorce decrees, child support documents or any other court proceedings that affect your financial status; verification of any child support payments; and evidence of any retirement or pension benefits. VA or military forms include: DD 214 (veteran), Form 22 (National Guard), DD 1747, Off-base Housing Authority (active duty) and Certificate of Eligibility (active duty).
For more information, visit www.consumer.ftc.gov/topics/credit-and-loans.
Knowing your monthly budget and the amount of your loan is invaluable during the next phase, especially finding the answers to questions before the hunt for a home begins.
Housing Hunting
First, determine your home preferences. Does a single-family house, condo, town house or duplex best fit your needs and budget? Do you prefer a new home, an existing home or to build one? Though new homes generally cost more, existing homes may come with maintenance issues and renovation costs. How many bedrooms and bathrooms would you like? Do you want an attached garage? Will you live in the city, a suburb or the country? How close to work, school, shopping or public transportation do you want to be? Answers to these questions will greatly assist your search and the next stage — hiring a real estate agent.
The ideal agent will help find your ideal home and guide you through the purchase process. First, interview potential candidates to ensure they understand your needs, know your homebuying and neighborhood preferences, and are readily accessible.
Good luck and happy hunting!
State Programs
Washington provides housing programs and incentives to help residents with home ownership. For more information, visit http://portal.hud.gov and select Washington from the "State Info" drop-down menu. The Washington State Housing Finance Commission also provides many helpful services, including homebuyer seminars, down payment loan assistance, lender information and more. Visit them online at www.wshfc.org/buyers.
Pierce County programs
The county's Community Connections department provides housing assistance and other programs to help residents with home ownership. Its Affordable Housing Development Finance Programs assists lower-income homebuyers with down payment financing. For more information, visit www.co.pierce.wa.us/index.aspx?NID=4701 or contact the Community Connections department at 253-798-4500.