jjjjjjjjjj                                                                           Family Owned Since 1932, Oliver Auto Body has been synonumous with high quailty repairs. With almost a century of experience, we truly understand how important a high quailty repair is to you as a consumer. We work with all major insurance compaines. OliverAuto Body will help you with reserving a rental vehicle, depending on your insurance coverage.With all of the advances in auto body repairs, the industry has grown to be more specialized. All of our employees are experienced specialist in their repective fields. We have a structual technician and well trained personal, all whom attend seminars to stay educated on the latest techniques, technologies and any changes that may occur in our growing industry.Oliver Auto Body features Sies Hecker Refinishing System. Spies Hecker is a true urethane, and with our computerized analysis and techniques in painting, we will match your vehciles paint absolutely perfect.By bringing your vehicle to our shop for repairs, it will not affect the warrenty on your vehicle. We diligently work with your insurance company along with your rental agency by updating them periodically during the repair process on your vehicle.So go ahead, protect your investment and get your vehicle repaired at our shop, where you know that not only will the work be completed to pre accident condition, but it will be done with the highest standards.For more information please visit our website: www.oliverautobody.net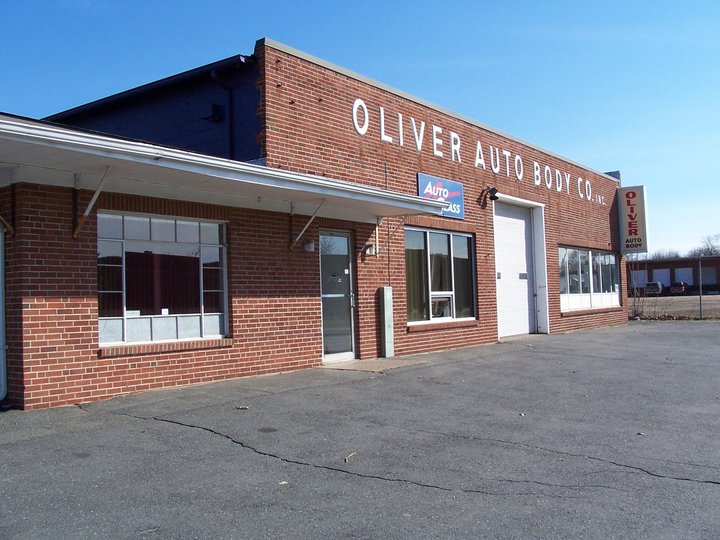 jjjjjjjjjj
Family Owned Since 1932, Oliver Auto Body has been synonumous with high quailty repairs. With almost a century of experience, we truly understand how important a high quailty repair is to you as a consumer. We work with all major insurance compaines. OliverAuto Body will help you with reserving a rental vehicle, depending on your insurance coverage.
With all of the advances in auto body repairs, the industry has grown to be more specialized. All of our employees are experienced specialist in their repective fields. We have a structual technician and well trained personal, all whom attend seminars to stay educated on the latest techniques, technologies and any changes that may occur in our growing industry.
Oliver Auto Body features Sies Hecker Refinishing System. Spies Hecker is a true urethane, and with our computerized analysis and techniques in painting, we will match your vehciles paint absolutely perfect.
By bringing your vehicle to our shop for repairs, it will not affect the warrenty on your vehicle. We diligently work with your insurance company along with your rental agency by updating them periodically during the repair process on your vehicle.
So go ahead, protect your investment and get your vehicle repaired at our shop, where you know that not only will the work be completed to pre accident condition, but it will be done with the highest standards.
For more information please visit our website: www.oliverautobody.net