10% MILITARY DISCOUNT OFFERED
FOR ACTIVE & RETIRED SERVICE
MEMBERS!!
The philosophy and goal of Sandy Paws Animal Hospital are to provide the highest quality of personalized care and friendly service for our clients and our patients. We will strive each day to treat every patient exactly as we would treat our own pets — as important family members.

http://www.sandypawsanimalhospital.com/discount-offers-.html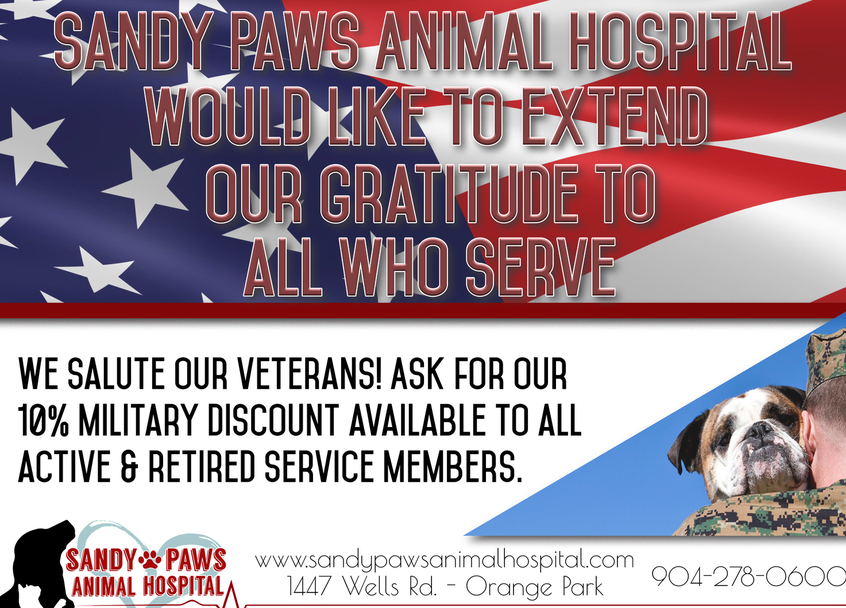 We enjoy what we do for a living and we want to learn and grow from our relationships with our patients, their owners, and our community. As a community service, we help our clients care for pets by providing wellness care and sterilization surgery at reasonable prices that everyone can afford.

http://www.sandypawsanimalhospital.com/main.html

Our hospital has staff and facilities for internal medicine and surgery, boarding, and bathing. Our doctors are especially interested in helping patients with dental problems, skin and eye conditions, and cancer.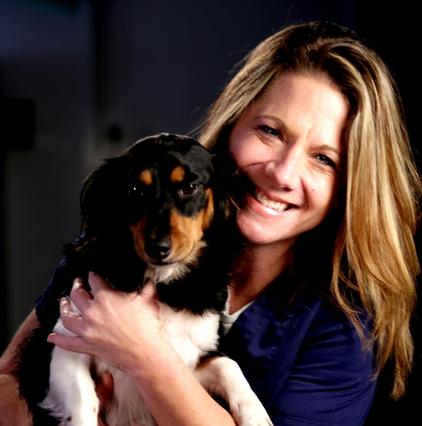 Meet Dr. Michelle Sands, the proud owner of Sandy Paws Animal Hospital. Dr. Sands strives to provide exceptional care with a nurturing heart to all of her patients. She established the clinic with the mindset that each patient is treated like her very own.

http://www.sandypawsanimalhospital.com/meet-our-staff.html

Dr. Sands is a true Cheesehead. She grew up in Oshkosh, Wisconsin, and has a passion for Green Bay Packer football. Her parents realized she was destined to become a veterinarian when she raised baby rabbits at five years old. She spent hours watching National Geographic and reading every animal book she could find.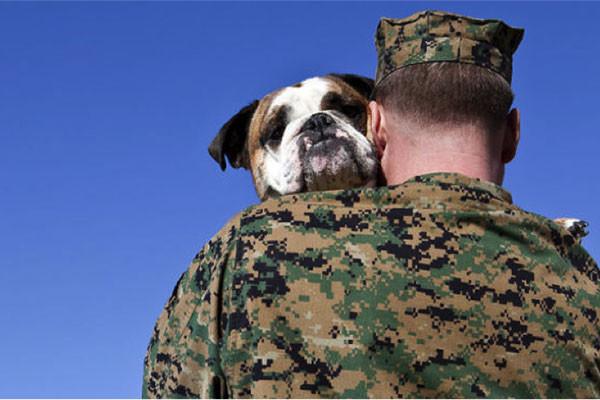 http://www.sandypawsanimalhospital.com/services.html

Head to Tail Wellness Care
Sandy Paws Animal Hospital is a full-service veterinary hospital that provides preventative, medical, surgical, dental, and hospitalized care for your dog and cat. In addition to outpatient wellness visits and surgeries, we provide boarding for your feline & canine companions, as well as grooming for dogs by Wendy.
Services
Complete Health Exams
Spaying & Neutering

Vaccinations
Lab & In-House Diagnostics

Digital Radiographs
Dentistry

Feline Declawing
Heartworm Prevention

Flea & Tick Prevention

Nutrition/RX Diets
Grooming
Boarding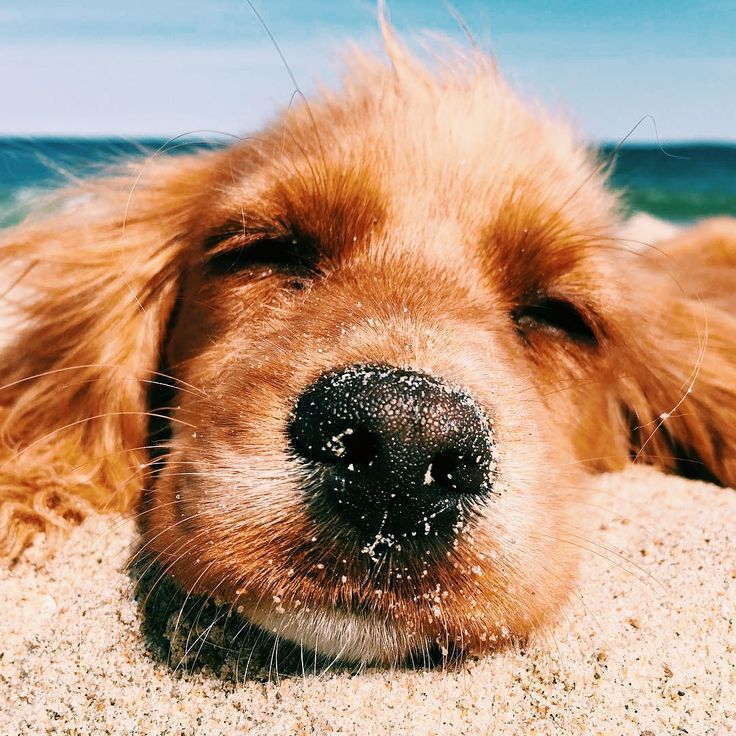 SANDY PAWS ANIMAL HOSPITAL

http://www.sandypawsanimalhospital.com/contact.html

904-278-0600

1447 WELLS RD
ORANGE PARK, FL.
Business Hours:
Monday, Tuesday, & Friday: 8:00am – 6pm
Wednesday & Thursday: 7:30am – 6pm
Saturday: 8:00am – 2pm

Doctor's Hours (Appointment Hours):
Monday: 9-11am & 1-5pm
Tuesday: 9-11am & 1-5pm
Wednesday: 9-11am & 1-5pm
Thursday: 9-11am & 1-5pm
Friday: 9-11am & 1-5pm
Saturday: 9am - 2pm
CLOSED SUNDAYS