WELCOME TO GYMNASTICS GOLD!

Since opening our doors in 1994, we have been the area's foremost and most complete gymnastics facility. We offer preschool and developmental gymnastics through a competitive program encompassing both the men's and woman's programs of which both have produced State and National Champions.



Thank You For Your Service!!



Memberships and Certifications
Georgia Coaches Association
PDP Participant
USA Safety Certified Instructors
First Aid / CPR Certified
NCA Coaches' Certification

Preschool Gymnastics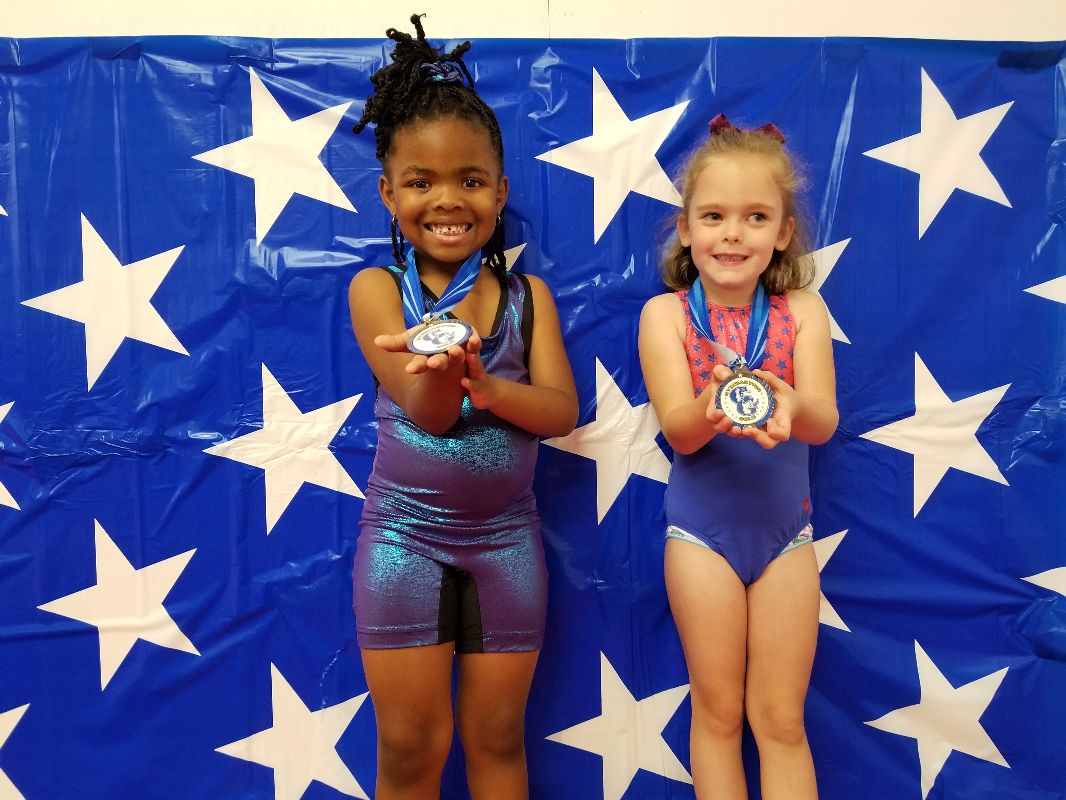 This program is open to boys and girls ages 18 months through four years and serves as an introduction to development gymnastics. Preschool gymnastics is designed to enhance body awareness, balance, coordination, core strength and self confidence, while developing character, listening and social skills.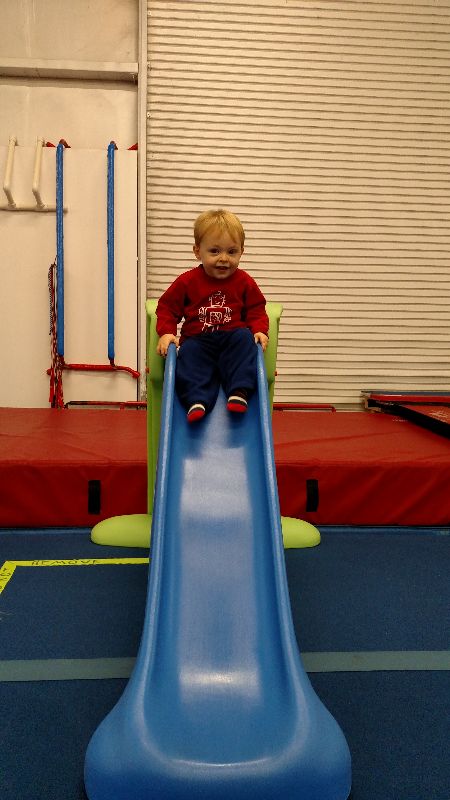 Our separate preschool room provides a safe, productive learning environment that is developmentally appropriate for this age group. Parent/tot classes are for ages 18 months through 30 months.
Developmental Gymnastics


Our program applies a progressive approach to increase the student's body awareness, range of motion, strength, and the ability to perform basic gymnastics skills. From the beginning, we place emphasis on strength and flexibility in accordance with the most current proven principles of physical development. We document and check off skills to monitor the student's progression in skills. Recommendations for advancement are made by the individual instructors.


Girls' Developmental Gymnastics


Girls five years and older are instructed on the four Olympic disciplines of uneven bars, balance beam, vault and floor exercise. Girls' classes are listed by level, with "1" being the entry level. Girls' classes are one hour in length, with the exception of level three and four, which is one and a half hours.
Boys' Developmental Gymnastics


Boys are instructed on the six Olympic events consisting of parallel bars, mushroom/pommel horse, high bar, vault, rings and floor exercise. Classes are one hour in length, with the exception of advanced classes, which meet for one and a half hours.


Adult Gymnastics


For the kid in you. This program is loosely structured to give you the most flexibility in your training. The instructor will help everyone with their progress. You set the event(s) you wish to participate in. Some will only work floor and others will want some events such as bars or beam. Wherever your interest lies, we will try to accommodate you in this fun sport. Adult classes are offered on Tuesdays from 8 - 9 pm for $10 per visit.

Tumbling


Tumbling classes range from beginner to advanced levels, according to attained skills. The programs include conditioning, cartwheels, roundoffs, back-handspring drills, tucks and fulls, utilizing our state of the art equipment: one spring floor and one cheer floor, in-ground pit, 30 foot tumble trak and various incline, octagon and handspring machine mats. Minimum age for participation in these programs is 7 years of age.
Special Events & Programs


Gymnastics Gold offers a variety of programs and activities:
Birthday Parties: available on Saturdays, September-May
Camp Flip Flop: offered during Fall Break, Spring Break, Summer, and Christmas Break
PreSchool Camp: offered June & July, 9:30-12:30 PM, ages 3-5
Adaptive Gymnastics: Offered to those families with children with special needs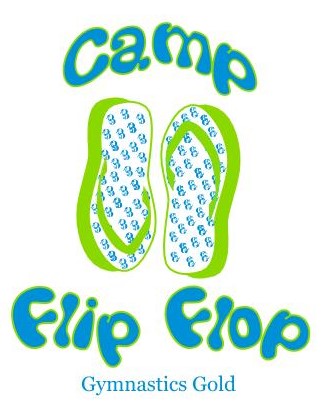 Parents' Night Out:

Held first Friday of each month, May-September, ages 3 and up. This event allows parents to leave the kids in a safe, structured environment and go out on their own.
7PM - 11:30PM
Cost: $20 members/$25 non-members

WHAT PEOPLE ARE SAYING ABOUT GYMNASTICS GOLD:


"Gymnastics Gold is a top notch establishment. They have a professional administrative and coaching staff guided by strong leadership. They are creative, flexible and willing to go above & beyond to get the most out of their athletes. Two of our daughters were on GG competitive teams (one still is) and loved it. They will always consider GG as family!"


"My son took classes from August until May and had a great time! He was 4 at the time and gained strength, confidence and some listening skills throughout the year. We are taking a break for the summer but he will be back in the fall for more! We also come to the adaptive events and he always has a blast! Every coach he has met has made an effort to connect with him and show him he can do something new."


"We had our daughters 4th birthday party at Gymnastics Gold and I cannot say enough good things. We have done gymnastics parties for the past 3 years but this was the first year with y'all and I was blown away with the difference at your facility. It was so organized and there were the appropriate number of instructors to keep the kids happy, safe and engaged. Also, the help with passing out pizza, cupcakes, keeping a list while opening presents and helping load the car and clean up..TERRIFIC!! I have not had this kind of help before and it was amazing. Gymnastics Gold exceeded all of my expectations. Thank you again for such a great party! We will definately be back!"


Come see why GYMNASTICS GOLD is Augusta's favorite gymnastics facility!

124 Cedar Lane
Martinez, GA 30907
Phone: (706) 650-2111

Visit us on the web at: www.gymnasticsgold.com