My team of Travel Savings Ambassadors would like to welcome you to the Ibuumerang platform. A free travel website where you can save up to 35% on travel. Flights are competitive but at times they are cheaper. All we ask is that you check our rates before you book on any other search engine. You can even see our competitors rates on our website. When its cheaper use us. When its not use the other sites. I promise you will be overall satisfied with our traveling services.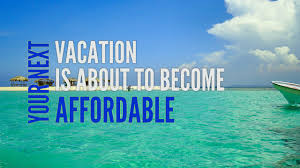 Step 1- Go to igobuum.com
Step 2- Enter buumerang code: 812948
Step 3- Register your code by entering your name & email.
Step 4- You will be given a password take a screenshot or write it down.
Step 5 - You can now log into our travel site & start SAVING money on your travel or compare our prices using the email that you registered with and the password you received. *IF for some reason you forgot or lost password, you can click on "Forgot Password" and retrieve it that way.
Step 6- Once the code is activated and you need to sign back in. Use this link to login again!
*Remember it cost you absolutely NOTHING to use my link to save money!
Are you looking for a business where you can work from home. Being in the Military, I know there are spouses who would like to work from home. Also creating another stream of income is also something that us Soldiers strive for. How about getting into a business where all you have to do is give out free websites where you can save customers up to 35% on travel. When they save money you make money? Please take a look at the link and contact me if you have any questions.
www.umustsee.net/PKJ7IY