CENTRAL TEXAS AREA LAWYERSServing Fort Hood, Bell, Coryell CountiesExperience MattersTEXANS HAVE BEEN REPRESENTED BY THE TED SMITH LAW GROUP FOR OVER 40 YEARS.  Our experience lawyers handle all aspects of your case, and work hard to keep the legal process as stress free as possible for you.  Former JAG OfficerMR. SMITH SERVED AS A JAG OFFICER AT FORT HOOD BEFORE OPENING HIS PRIVATE PRACTICE. Turn To Our Firm With ConfidenceAt the Ted Smith Law Group, our knowledgeable attorneys find efficient solutions to serve the various legal issues our clients encounter. Whether you have been hurt by someone else's negligence, face criminal charges, need to file for divorce, find yourself in financial distress, require help with a bankruptcy or need proven legal representation for any other type of civil or criminal matter in Texas, let our local attorneys help you. Proudly Servicing Clients in the Harker Heights, Fort Hood and Killeen AreasWe are exceptionally proud to be a part of the communities we serve, and our commitment to our friends and neighbors extends beyond the effective legal services we provide. We engage in many different community outreach programs, and firm founder Ted Smith was presented with the Fort Hood Good Neighbor award in 2013 for his efforts to improve the quality of life for Fort Hood soldiers and their families. Call for a free consultation254-690-5688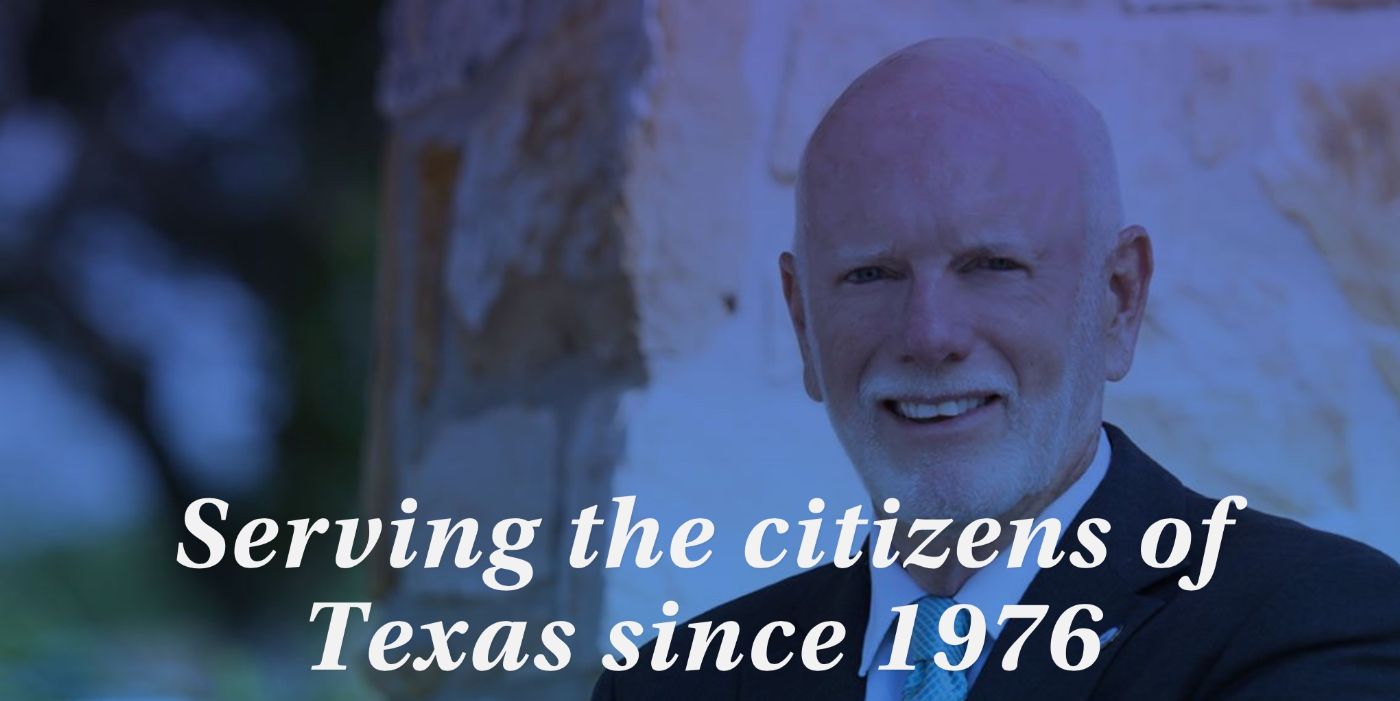 CENTRAL TEXAS AREA LAWYERS
Serving Fort Hood, Bell, Coryell Counties
Experience Matters

TEXANS HAVE BEEN REPRESENTED BY THE TED SMITH LAW GROUP FOR OVER 40 YEARS. Our experience lawyers handle all aspects of your case, and work hard to keep the legal process as stress free as possible for you.
Former JAG Officer

MR. SMITH SERVED AS A JAG OFFICER AT FORT HOOD BEFORE OPENING HIS PRIVATE PRACTICE.
Turn To Our Firm With Confidence
At the Ted Smith Law Group, our knowledgeable attorneys find efficient solutions to serve the various legal issues our clients encounter. Whether you have been hurt by someone else's negligence, face criminal charges, need to file for divorce, find yourself in financial distress, require help with a bankruptcy or need proven legal representation for any other type of civil or criminal matter in Texas, let our local attorneys help you.
Proudly Servicing Clients in the Harker Heights, Fort Hood and Killeen Areas
We are exceptionally proud to be a part of the communities we serve, and our commitment to our friends and neighbors extends beyond the effective legal services we provide. We engage in many different community outreach programs, and firm founder Ted Smith was presented with the Fort Hood Good Neighbor award in 2013 for his efforts to improve the quality of life for Fort Hood soldiers and their families.
Call for a free consultation
254-690-5688