A Full Service Law Firm &Family Law Mediation Center We offer discounted rates for Armed Services personnel.Military Divorce, Military Law, Family Law, VA Benefits, Estate Planning, Business Law, Criminal Defense, & Workers' Compensation Since 2008, we have vigorously represented clients throughout the Tampa Bay area. We believe your case should be handled with the utmost care and respect for your time and of course, your wallet. Our attorneys provide personalized attention at each stage of the legal process because every client deserves the highest quality legal representation possible. Military DivorceWhen one or both spouses are in the military, there are extra considerations to take into account. Your attorney needs to have knowledge of both divorce and military codes that may affect the divorce process. Other special circumstances involved with military divorce can include a spouse engaged in active duty and retirement pay. Our divorce lawyers can give you the assistance you need. They are ready to provide any military member or military spouse legal assistance for a smoother divorce process. Contact UsWebsite- www.brandonlegalgroup.comEmail- service@brandonlegalgroup.comPhone- 813-902-3576Offices- BrandonWesley Chapel, Lakeland, & Tampa offices available by appointment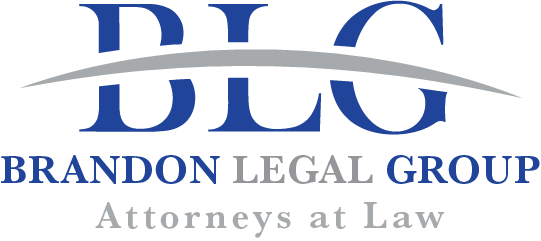 A Full Service Law Firm &

Family Law Mediation Center
We offer discounted rates for Armed Services personnel.
Military Divorce, Military Law, Family Law, VA Benefits, Estate Planning, Business Law, Criminal Defense, & Workers' Compensation

Since 2008, we have vigorously represented clients throughout the Tampa Bay area. We believe your case should be handled with the utmost care and respect for your time and of course, your wallet. Our attorneys provide personalized attention at each stage of the legal process because every client deserves the highest quality legal representation possible.
When one or both spouses are in the military, there are extra considerations to take into account. Your attorney needs to have knowledge of both divorce and military codes that may affect the divorce process. Other special circumstances involved with military divorce can include a spouse engaged in active duty and retirement pay.

Our divorce lawyers can give you the assistance you need. They are ready to provide any military member or military spouse legal assistance for a smoother divorce process.
Contact Us
Website- www.brandonlegalgroup.com
Email- service@brandonlegalgroup.com
Phone- 813-902-3576
Offices- Brandon
Wesley Chapel, Lakeland, & Tampa offices available by appointment