Visit Rainbow Florist, The Leading Florist in Barstow  We are a local florist serving the Barstow area since 1984. When you need flowers delivered to the Barstow area, Rainbow Florist is here for you. We have an expansive array of flowers, plants, balloons and gifts for every occasion, and our experienced staff is ready to help you create the one-of-a-kind gift you and the recipient are sure to love. Rainbow Florist is a member of Teleflora, a nationwide network of trusted florists that can help you send a thoughtful gift across the country when you can't be there yourself.   Quality is very important to us. We stand behind our product and 100% satisfaction is guaranteed.  Using our secure website, you can order flowers from anywhere at your convenience, 24 hours a day, 7 days a week. The extensive online selection from Rainbow Florist is sure to have what you need. For a unique gift, you can "call us" and one of our highly trained florist staff in Barstow will create a beautiful one-of-a-kind floral arrangement just for you.    We deliver to Mead Mortuary, Barstow Community Hospital, Rimrock Convalescent Hospital, & the Veterans Home of Barstow.  Rainbow Florist in Barstow, CA provides flower delivery service to the following areas and zip codes in California:   Our shop serves the following areas: Barstow 92311, Yermo 92398, Daggett 92327, Lenwood 92311, Hinkley 92347, Helendale 92342, Newberry Springs 92365, 92327, 92311, 92398,  92365, 92347, 92342.Rainbow Florist1303 E Main St Ste A Barstow CA 92311(760) 256-7175  (800) 932-6744http://www.barstowsrainbowflorist.com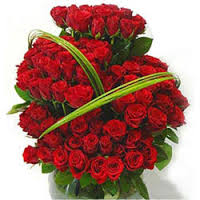 Visit Rainbow Florist, The Leading Florist in Barstow
We are a local florist serving the Barstow area since 1984. When you need flowers delivered to the Barstow area, Rainbow Florist is here for you. We have an expansive array of flowers, plants, balloons and gifts for every occasion, and our experienced staff is ready to help you create the one-of-a-kind gift you and the recipient are sure to love. Rainbow Florist is a member of Teleflora, a nationwide network of trusted florists that can help you send a thoughtful gift across the country when you can't be there yourself.
Quality is very important to us. We stand behind our product and 100% satisfaction is guaranteed.

Using our secure website, you can order flowers from anywhere at your convenience, 24 hours a day, 7 days a week. The extensive online selection from Rainbow Florist is sure to have what you need. For a unique gift, you can "call us" and one of our highly trained florist staff in Barstow will create a beautiful one-of-a-kind floral arrangement just for you.
We deliver to Mead Mortuary, Barstow Community Hospital, Rimrock Convalescent Hospital, & the Veterans Home of Barstow.
Rainbow Florist in Barstow, CA provides flower delivery service to the following areas and zip codes in California:
Our shop serves the following areas: Barstow 92311, Yermo 92398, Daggett 92327, Lenwood 92311, Hinkley 92347, Helendale 92342, Newberry Springs 92365, 92327, 92311, 92398, 92365, 92347, 92342.
Rainbow Florist
1303 E Main St Ste A Barstow CA 92311
(760) 256-7175 (800) 932-6744