Welcome to Pacific Dental  wwwsdpacificdental.com 9330 Mira Mesa Blvd Ste B San Diego, CA 92126 858-693-9070   Tim K. Le D.D.S. Christopher Tong D.D.S.   Family & Cosmetic Dentistry   New Patients & Walk Ins Welcome Military Discounts  Zoom Whitening Special $299 (Reg Price$500) Financing Options Available Most insurance Plans Accepted  We Look Forward to Serving You With All Of Your Dental Needs Weekend & Evening Appoitments Available   Bridges, Crowns, General Dentistry, Veneers, Partials, Dentures, Cosmetic & Preventative Dentistry For The Entire Family Gum Disease Laser Treatment Digital X-Rays (Less Radiation Than Standard X-Rays) Extractions/BoneGrafting Root Canbal Therapy White Fillings, Periodontal Treatment, Cleanings, Emergrncies   We Care for your dental needs in a gental confortable enviorment.Contact us to expierence how enjoyable dentistry can be.wwwsdpacificdental.com9330 Mira Mesa Blvd Ste B San Diego, CA 92126 858-693-9070   
Welcome to Pacific Dental
wwwsdpacificdental.com
9330 Mira Mesa Blvd Ste B San Diego, CA 92126 858-693-9070
Tim K. Le D.D.S.
Christopher Tong D.D.S.
Family & Cosmetic Dentistry
New Patients & Walk Ins Welcome
Military Discounts
Zoom Whitening Special $299 (Reg Price$500)
Financing Options Available
Most insurance Plans Accepted
We Look Forward to Serving You With All Of Your Dental Needs
Weekend & Evening Appoitments Available
Bridges, Crowns, General Dentistry, Veneers, Partials, Dentures,
Cosmetic & Preventative Dentistry For The Entire Family
Gum Disease Laser Treatment
Digital X-Rays (Less Radiation Than Standard X-Rays)
Extractions/BoneGrafting
Root Canbal Therapy
White Fillings, Periodontal Treatment, Cleanings, Emergrncies
We Care for your dental needs in a gental confortable enviorment.
Contact us to expierence how enjoyable dentistry can be.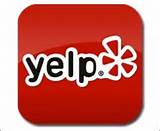 wwwsdpacificdental.com
9330 Mira Mesa Blvd Ste B San Diego, CA 92126 858-693-9070