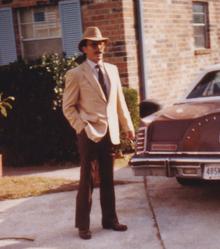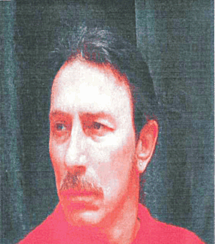 Raymond T. Brown

The artist traveled for many years along the east coast, on a bicycle in search of a suitable location in the ...
hopes of practicing, and sharing his talent of painting on the back of glass.

In August 1988, Raymond Brown happened upon New Orleans French Quarter district.

Ray-Ray, as most knew him then, was in search of a resting place to hang his hat. He was influenced and in awe by all the happening and outstanding historical beauties within his view in New Orleans.
His integration in city life brought on a significant artist inspiration.

He began painting on glass in what is called reverse-glass painting traditionally known as "verre-eglomise". His soon found that this form of art is done by few artist, especially in the South and seen to become a
long lost art form. A few years later his art prevailed. The artist believes he styles his glass art painting
motifs from master artist's such as Picasso, Monet, and Van Gough. Following the advice of John W. Keefe Curator of Decorative Arts "New Orleans Museum of Art, Peggy McDowell Professor of Fine art
"University of New Orleans", Reginé S. Boucard "International Art Curator" and tutored by Betty Edwards
"University of New Orleans", J. Renée "Ogden Museum of Southern Art", and Gary Oaks "New Orleans Center for Creative Art". Ray Brown is now encouraged to joyfully paint what he sees and not what he
thinks he sees, creating depth, when adding bright colors.

Raymond Brown is now painting beautiful glass art motifs. The New Orleans Museum of Art now has the
only reverse glass painting in their collection. Ray Brown is considered very talented placing simple artist
materials onto the back of glass in a way that assists the motif to gleam. His artist talent has adapted to both traditional and contemporary themes providing a beautiful visual experience to and old art technique.

Verre-eglomise is named after jean-Baptist Glomy, a French 18th Century frame maker to Louis XVII, who used the technique extensively to decorate Mirrors and Trudeau for Marie-Antoinette. Although the finest work was carried out in the 17th and 18th centuries, is much older, with early examples of E'glomise' glass decorated bowls from a tomb in Italy, dating from the third century B.C...

E'gloise' glass is: metal leafing, on their own or in combination, applied to the underside of a sheet of glass. At it's simplest a single or double line of gold leaf was laid on the glass, protected by a layer of black paint. This technique is still employed today for traditional prints. At its most intricate complicated and elaborate designs can be achieved.
GRADIFICATION
Gratification is the pleasurable emotional reaction of happiness in response to a fulfillment.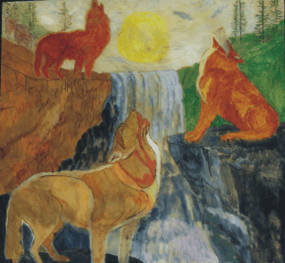 Howlin' At The Moon Mr. Music Man

Painted:2003 Painted: 2012

Oil, gold, glass oil, gold, copper, glass

28 x26 in. 28 x 24 in.

$398 $398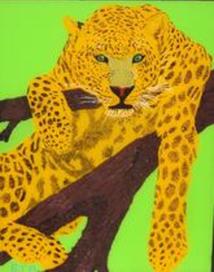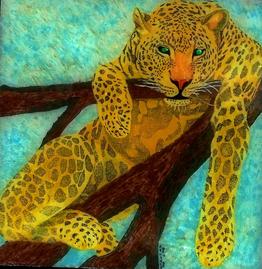 Quiet Please Nap Time

Painted: 1994 Painted 2001

oil, aluminum, glass oil, gold, glass

24 x 18 in 20 x 20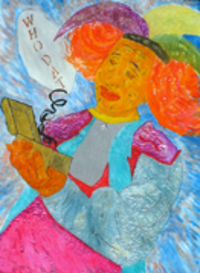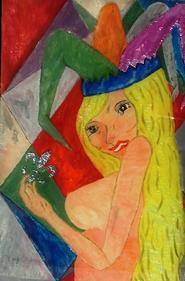 A Who Dat Surprise A Touch of Pleasure

Painted: 2014 Painted 2011

oil, aluminum, glass oil, aluminum, glass

$279 $298


Check Out The Website HERE TO VIEW MORE!!!

VIEW MY PAST WORK HERE!!!