Enjoy the Finest Hotel Near New OrleansOur Holiday Inn Express® hotel is located on the Westbank of New Orleans, making us one of the most convenient hotels in Harvey, LA near New Orleans. Since we're just minutes from downtown New Orleans, travel is a breeze for corporate and leisure guests alike.Business travelers appreciate our Harvey - Marrero, LA hotel's convenient 24-hour Business Center with copy and fax services along with free high-speed Internet access. In addition, our great Harvey, LA address places guests just minutes from the Chevron, Conoco and Philips Plants, as well as Belle Chasse Naval Base and the Ernest Morial Convention Center.Our Harvey - Marrero, LA hotel's facility in Harvey, LA is ideal for leisure guests. From the Boomtown Belle Casino to the French Quarters of New Orleans, our hotel offers easy access to some of the city's biggest attractions. Guests can spend the day at the Audubon Zoo, the Louisiana Superdome or the enticing French Quarter.When you're looking for hotels near New Orleans, our Harvey - Marrero, LA hotel's amenities are designed to please. We offer a refreshing outdoor pool and a well-equipped Fitness Center, so you can burn off those extra calories. Be sure to stop by our Express Start Breakfast Bar each morning where you'll find hot items like eggs, bacon and our warm, signature cinnamon rolls. Make your reservations today for the finest hotel near New Orleans - we're waiting for you!   Holiday Inn Express Harvey-Marrero  2433 Manhattan Blvd. Harvey, Louisiana 70058  United States 1 504 366 5055 jolynn@hvyla.com    Check In: 3:00 PM Check Out: 11:00 AM Check-in Age: 18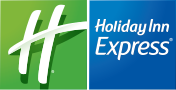 Enjoy the Finest Hotel Near New Orleans
Our Holiday Inn Express® hotel is located on the Westbank of New Orleans, making us one of the most convenient hotels in Harvey, LA near New Orleans. Since we're just minutes from downtown New Orleans, travel is a breeze for corporate and leisure guests alike.
Business travelers appreciate our Harvey - Marrero, LA hotel's convenient 24-hour Business Center with copy and fax services along with free high-speed Internet access. In addition, our great Harvey, LA address places guests just minutes from the Chevron, Conoco and Philips Plants, as well as Belle Chasse Naval Base and the Ernest Morial Convention Center.
Our Harvey - Marrero, LA hotel's facility in Harvey, LA is ideal for leisure guests. From the Boomtown Belle Casino to the French Quarters of New Orleans, our hotel offers easy access to some of the city's biggest attractions. Guests can spend the day at the Audubon Zoo, the Louisiana Superdome or the enticing French Quarter.
When you're looking for hotels near New Orleans, our Harvey - Marrero, LA hotel's amenities are designed to please. We offer a refreshing outdoor pool and a well-equipped Fitness Center, so you can burn off those extra calories. Be sure to stop by our Express Start Breakfast Bar each morning where you'll find hot items like eggs, bacon and our warm, signature cinnamon rolls. Make your reservations today for the finest hotel near New Orleans - we're waiting for you!

---
Holiday Inn Express Harvey-Marrero
2433 Manhattan Blvd. Harvey, Louisiana 70058 United States
Check In: 3:00 PM
Check Out: 11:00 AM
Check-in Age: 18