COLUMBUS-FORT BENNING3901 Victory Drive - Columbus, Georgia 31903 Hotel Front Desk: (706) 507-7080 Hotel Fax: (706) 507-7081 ENJOY AND RELAXWelcome to Holiday Inn Express Hotel & Suites Columbus-Fort Benning. We are accredited as one of the nicest, most hospitable hotels in Columbus, Georgia. Business, military and leisure guests are always thrilled with the convenience of our hotel's location. Not only are we located 1 mile from Fort Benning, but our hotel is also 1/2 mile away from  Interstate I-185 giving you easy access to the cities attractions.We have several complimentary amenities to offer at this location. We treat you right, starting your morning off with our hot, fresh, buffet breakfast. Feeling the urge to work out? We've got just what you need in our 24 hour fitness center, always stocked with fresh towels. Not to mention, our hotel is laced with wireless high speed internet and if you do not feel like getting connected, feel free to lounge in our backyard where we offer a charbroil, family size gas grill, gazebo with a ceiling fan installed & seasonal outdoor pool. You can relax with friends and be yourself at your Holiday Inn Express Columbus-Fort Benning! LOCATION FOR BUSINESS SERVICES Business travelers couldn't ask for a better location near Fort Benning. Staying with us places soldiers near the Army base, as well as contractors like Lockheed Martin, Northrop Grumman and Raytheon. Our 24-hr business center is perfect for touching up a presentation before a meeting. In addition we offer a 600 square ft. meeting space, with a maximum capacity of 50 people. This areas amenities include state of the art features such as: upscale projection system & a 55" HDTV just to name a few.  Visit Our Website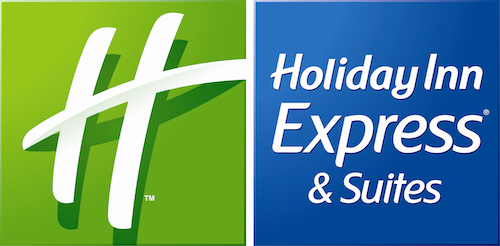 COLUMBUS-FORT BENNING
3901 Victory Drive - Columbus, Georgia 31903
Hotel Front Desk: (706) 507-7080 Hotel Fax: (706) 507-7081
ENJOY AND RELAX
Welcome to Holiday Inn Express Hotel & Suites Columbus-Fort Benning. We are accredited as one of the nicest, most hospitable hotels in Columbus, Georgia. Business, military and leisure guests are always thrilled with the convenience of our hotel's location. Not only are we located 1 mile from Fort Benning, but our hotel is also 1/2 mile away from Interstate I-185 giving you easy access to the cities attractions.
We have several complimentary amenities to offer at this location. We treat you right, starting your morning off with our hot, fresh, buffet breakfast. Feeling the urge to work out? We've got just what you need in our 24 hour fitness center, always stocked with fresh towels. Not to mention, our hotel is laced with wireless high speed internet and if you do not feel like getting connected, feel free to lounge in our backyard where we offer a charbroil, family size gas grill, gazebo with a ceiling fan installed & seasonal outdoor pool. You can relax with friends and be yourself at your Holiday Inn Express Columbus-Fort Benning!
LOCATION FOR BUSINESS SERVICES
Business travelers couldn't ask for a better location near Fort Benning. Staying with us places soldiers near the Army base, as well as contractors like Lockheed Martin, Northrop Grumman and Raytheon. Our 24-hr business center is perfect for touching up a presentation before a meeting. In addition we offer a 600 square ft. meeting space, with a maximum capacity of 50 people. This areas amenities include state of the art features such as: upscale projection system & a 55" HDTV just to name a few.