OPEN HOUSE
May 5, 2019 - 1pm to 3pm

This is a great opportunity for you to come and see our great facility! A free family event with music, giveaways and much more. This also allows you the opportunity to ask about any future programs or classes.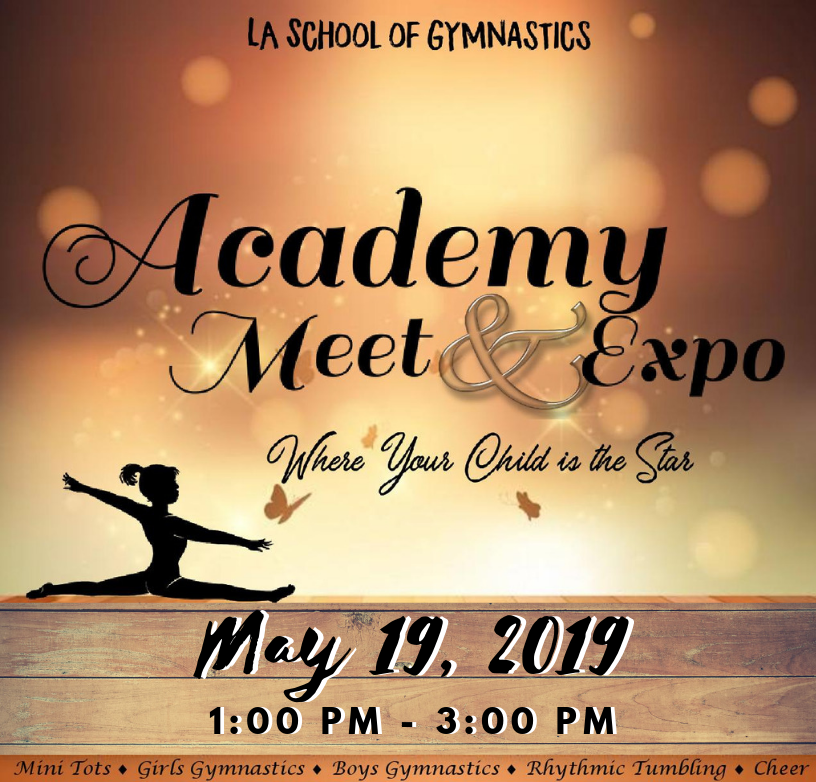 ACADEMY MEET & EXPO
MAY 19, 2019 - 1pm to 3pm

This event will showcase all of our programs and gymnasts where they will perform their skill on the gymnastics floor, beam, vault and much more! A great opportunity to come and see our gymnasts potential and talent!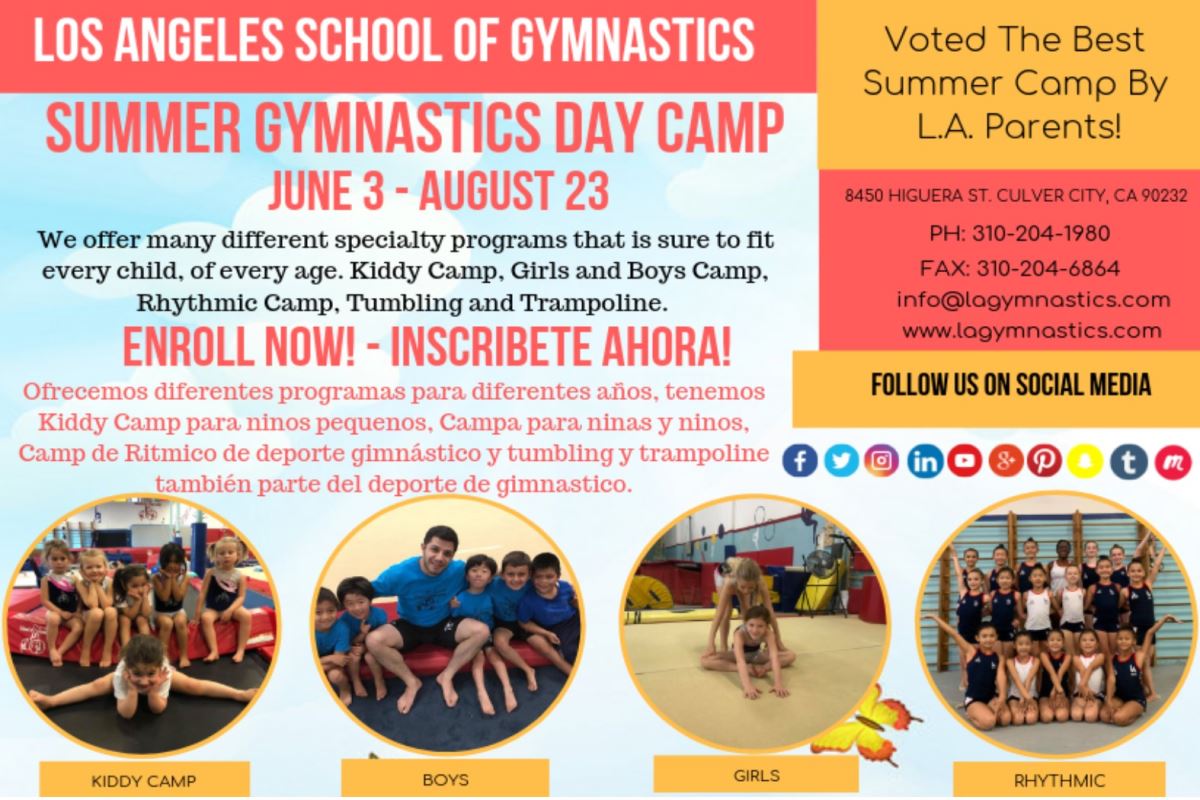 SUMMER GYMNASTICS CAMP
June 3 - August 23

Summer is coming fast! Our summer camp caters to children of all ages from Kiddy Camp, Girls and Boys Camp, Rhythmic Camp to tumbling and trampoline!


We offer special promotions and offers exclusively for new members and early enrollment for upcoming programs! Call us at (310) 204-1980 in order to learn more information.