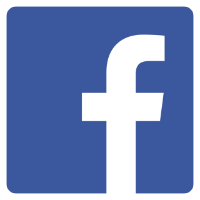 Click
here
to check out our Leasing Options
Enhance the Look of Your Car With Our Custom Auto Service!
Are you searching for a reliable wheels and tires store in the area? Would you like to have your car freshly dipped or wrapped and have its original gorgeous shine restored? Whatever it may be, it sounds like you could use the help of our professionals in Virginia Beach, VA. Who are we? The answer would be no other than Night Ops Custom Shop LLC, number one dip your car installer in the 757! What do we have to offer? Keep reading and find out more about our quality rims and tires at a discounted price!
We Have You Covered
You can come to us when you need rims, tires, car audio systems, remote starters, HID lights, LED lights, interior lights, liquid wraps, headrest monitors, flip-down monitors, bike accessories, and a lot more. With us, your car, truck or bike will be a sight to behold! The wheel rim and painting techniques options we have will make your head spin!
We carry all brands of audio equipment such as American Bass, Skar Audio, JVC, Pioneer, Sony, Kicker, JBL, and much more! From fixing old stereos to repainting and completely transforming your beloved car or bike, we are experts in all things auto!
Should you find yourself near Hampton Roads Seven Cities, don't hesitate to stop by our store and embellish your car like never before!
Our Quality Promise
Each service we perform, whether a wheel rim replacement or installing a new audio system, comes with a warranty on all part and labor. We are highly regarded for the stunning and distinctive styles we always manage to achieve with the custom rims, discount tires, liquid wraps, LED lights, and body kits we provide. We can make both the interior and exterior of your car a sight to behold at a rate that is fair and competitive. Choosing Night Ops Custom Shop LLC is a clear win-win!
Why Trust Our Auto Service
If you can trust our spotless track record, untarnished reputation, and ever-growing rate of referral all around Virginia, then we are the right choice for you. We will never let you down.