Value 2 Veterans is our way of saying "Thank You."The goal of Value 2 Veterans is simple: create significant financial savings for veterans whenever they purchase a home or investment property. To do this, we've partnered with the companies involved in the home buying process to offer DEEP DISCOUNTS at every step of buying a home. Its the best way we know how to say a heartfelt "Thank You" to all of our military and their families.Being a fourth generation local from the Hampton Roads area, my knowledge of our region was critical to an efficient career in Real Estate. Meeting new people, who generally are referred by past clients, comes very natural to me. Along with a passion for negotiating, I'm driven mostly by the fact that I am helping others buy or sell something that will improve their financial stability in life. Thinking outside of the box to take transactions to closing is my specialty. My VA clients love having the option to negotiate extra closing costs in order to payoff personal debt at settlement. This is just one example of services offered that help my clients in their journey!  Website: www.value2vets.comFacebook: https://www.facebook.com/V2VRMXULTRA/
Value 2 Veterans is our way of saying "Thank You."
The goal of Value 2 Veterans is simple: create significant financial savings for veterans whenever they purchase a home or investment property. To do this, we've partnered with the companies involved in the home buying process to offer DEEP DISCOUNTS at every step of buying a home. Its the best way we know how to say a heartfelt "Thank You" to all of our military and their families.







Being a fourth generation local from the Hampton Roads area, my knowledge of our region was critical to an efficient career in Real Estate. Meeting new people, who generally are referred by past clients, comes very natural to me. Along with a passion for negotiating, I'm driven mostly by the fact that I am helping others buy or sell something that will improve their financial stability in life.

Thinking outside of the box to take transactions to closing is my specialty. My VA clients love having the option to negotiate extra closing costs in order to payoff personal debt at settlement. This is just one example of services offered that help my clients in their journey!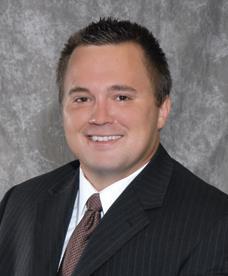 Website: www.value2vets.com
Facebook: https://www.facebook.com/V2VRMXULTRA/