Hours of Operation

Monday – Thursday
10 am – 3 pm
4 pm – 9 pm
Close daily 3 pm – 4 pm for Lunch
Friday
10 am – 3 pm
Saturday
By Appointment Only!!


Phone:
Office: (410) 697-3624


Email:
info@womeninnerfitness.com
325 Gambrills Road, Suite F
Gambrills, MD 21054
You Are Your Greatest Investment

What's hiding behind your smile? Are there tears on your pillow at night? Are you the problem solver for others, but can't find anyone willing to listen to your problems? Has a cancer diagnosis shaken your faith and caused feelings of anxiety or depression and you need to talk? Have you served in the military, but haven't received adequate support? We can help. Our practice is a part of the community and offer a wide range of services for women, men, children, and families. Allow us to work together through counseling to create the optimal mental and emotional health you desire. Let's transform your pain into purpose, promise, and passion for living. Give us a call today to start your journey to your new life.
If you are ready to find your purpose, promise, and passion for living, call today!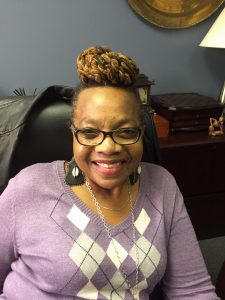 Ms. Cynthia Johnson-Watson, LCSW-C
My Philosophy of "Let's make it work" builds on the strength of individuals while acknowledging and accepting but minimizing their weaknesses. I am a trained Cognitive Behavioral Therapist with a strong commitment to the overall health of those interested in engaging and making positive changes in their lives. In understanding the importance of the "whole" development of a person, I strive to make sure each session is not only person centered, but also approached in a holistic manner.
While working on my Master's at NYU, I developed a strong commitment to working with children and teens. My experiences have helped me work with some of the most challenging children and producing change through evidence based-practices. Additionally, my use of Play Therapy has shown efficacy with children expressing themselves in creative ways. Although my area of specialty is with teen and children, I am uniquely qualified to work with adults, Veterans, families, and couples.
My primary work is with children and teen concerns related to: depression, anxiety, ADHD, Autism, Learning Disabilities, fear, anger, school problems, trauma, abuse and school issues. I am also well trained to work with adult concerns of: depression, anxiety, alcoholism, PTSD, ADHD, divorce, couples, grief, trauma, abuse, and self-esteem.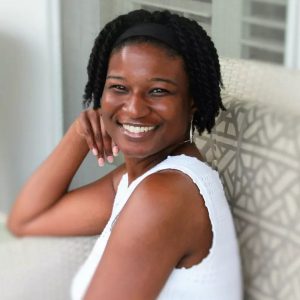 Dr. Monique Oglesby, Licensed Psychologist

I am a firm believer that there is no problem too trivial or too large if it is causing you distress. Our thoughts, emotions, and reactions to stressors can make a significant difference in how these events are managed, and there are times in which additional support is needed or desired. I am a licensed psychologist in the states of Maryland and California. I have been providing direct client care since 2005 within the mental health field. In utilizing Cognitive Behavioral Therapy and Dialectical Behavioral Therapy techniques, I also remain client focused and goal-oriented. My areas of interests include working with adults, adolescents, and children who have been impacted by depression, anxiety, grief/loss, those having difficulties with spiritual connections, and relationship issues/divorce.
I have spent the past two years working in the health psychology field, assisting in improving the lives of those living with medical issues, including such illnesses as diabetes, pain, hypertension, and cancer. I also have a strong background in working with those who have severe and persistent mental illness, including such symptoms as psychosis and treatment-resistant depression. I enjoy working with clients to watch them grow and develop into who they are and who they want to be.
In my spare time, I enjoy travelling, reading, and interacting with others. I love participating in new and exciting experiences. I value having a healthy work/life balance and enjoy teaching others how to integrate the same into their lives. Please feel free to contact me if you have any questions or would like to establish care.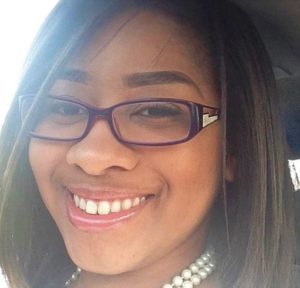 Dr. Deondra L. Smith
is a dedicated Licensed Psychologist who enjoys working with children, adolescents and adults in therapeutic and mentoring capacities.
Dr. Smith obtained her Doctorate degree in Clinical Psychology from American School of Professional Psychology (ASPP) at Argosy University located in Arlington, Virginia. She also obtained her Master's degree from ASPP, and her Bachelor's degree in Psychological Science and Ethnic Studies from Albion College in Albion, Michigan. Dr. Smith continued to pursue her interest in multicultural identity development by investigating the psychological impact of biculturalism on Bahamian-American women, for her doctoral dissertation research. Dr. Smith continues to serve individuals who present with cultural identity development concerns.
Dr. Smith has pledged her life to providing an emotionally-safe environment for children, adolescents, and their families. She has provided Applied Behavioral Analysis (ABA) therapy to children diagnosed with developmental delays such as, but not limited to Autism Spectrum Disorder (ASD), and has utilized various play therapy approaches to treat children and adolescents.
For several years, Dr. Smith has provided therapeutic and mentoring services around the world, including, but not limited to, the United States, The Bahamas, and Kenya. She has worked within community mental health facilities in order to assist in addressing the emotional and behavioral concerns of children, adolescents, and adults, and within hospital, behavioral health units. Additionally,
Dr. Smith has provided therapeutic and psychological testing services within outpatient settings in her home country of The Bahamas. Lastly, Dr. Smith has provided mentoring services to children and adolescents in Nairobi, Kenya and rural areas of Michigan. She looks forward to serving you in some capacity.

Interests & Specialties:

• Children and Adolescents
• Family & Couple's Therapy
• Acculturation and Cultural Identity Concerns
• Adult Women's Concerns
• Anxiety
• Depression
• Complex Trauma
• Workplace Stress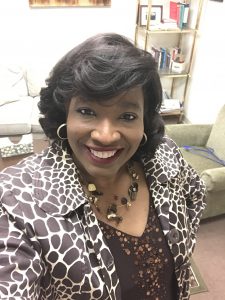 Dr. LaRay Imani Price, Licensed Psychologist


My initiation into women's health started when my grandmother was diagnosed with breast cancer in 1998. She had actually been diagnosed 14 years earlier but decided not to receive treatment because of her commitment to the welfare of everyone (husband, children, grandchildren, church members, co-workers, etc.…) before herself. I was in the second year of my Master's program at Clark Atlanta University and wondered how many other women made their health a secondary priority to the needs of their families.
As it would happen, many women with chronic illnesses and mental health concerns delay treatment for fear that it will disrupt the homeostasis of their homes and families. Women are often the emotional and physical caregivers for nuclear and extended families. Additionally, women often take on the cares of their friends, neighbors, and communities. It stands to reason that anyone spending this much time taking care of others would have difficulty finding the time to care for themselves. My clients often wonder how this Superwoman phenomenal happened to them, but let's face it, many women define their self-worth by the number of activities and social obligations they can manage at once. For many women, putting their needs first makes them feel guilty because self-care can feel selfish. Self-care is necessary because taking care of yourself allow one to be in a healthier position to give to others.
I completed my Ph.D. at Purdue University where my research was focused on the psychosocial impact on the coping styles of women. My pilot research examined women's attitudes about exercise and my doctoral dissertation examined women with breast cancer named, "Spirituality and Psychological Well-being in Women with Breast Cancer". I became an advocate for breast cancer awareness and prevention and the founder of Pink Pearls of Hope Breast Cancer Organization. My passion for breast cancer awareness and prevention has resulted in speaking engagements and participation at several breast cancer awareness events around the United States. I have also facilitated several forums, programs, and projects geared towards the promotion of breast cancer prevention and awareness.
I completed my residency at Eisenhower Army Medical Center at Ft. Gordon, GA and was an active duty Army Clinical Psychologists for 6 years. I completed my Army commission while assigned to West Point but spent an additional 3 1/2 years working as an Army Reserves Psychologist.
I am an interactive and collaborative cognitive behavioral therapist. My therapeutic approach is to provide spirituality, support, and practical feedback to help clients effectively address personal life challenges. I integrate complementary methodologies and techniques to offer a highly personalized approach tailored to each client. With compassion and understanding, I work with each individual to help them build on their strengths and attain the personal growth they are committed to accomplishing.
I am a member of:
?
? American Psychological Association, Division 35 (Society for the Psychology of Women)
? American Psychosocial Oncology Society
? International Association for Women's Mental Health
? Maryland Psychological Association
Our Administrative Staff
Mrs. Sheri Price - McKissic
- Office/Billing/Scheduling Coordinator
Ms. Rebecca Olugbemi -
Administrative Specialist
These ladies are happy to support your administrative needs
Company Social Media:

Facebook
LinkedIn
Twitter
Pinterest