In Hinesville and Savannah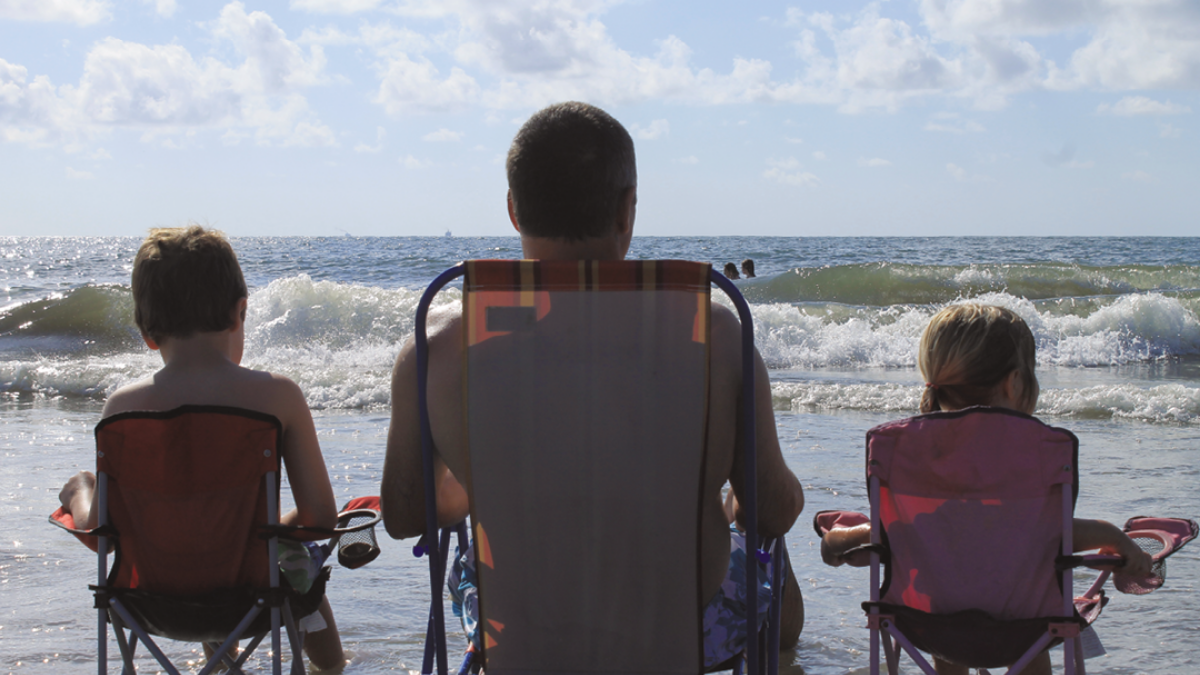 The coastal areas of Georgia boast plenty of entertaining activities — music, sports, theater, museums, parks and shopping. Take a ride down Pirates Passage, an enclosed speed flume at Summer Waves Water Park, for instance, or watch some up-and-coming baseball players follow in Babe Ruth's footsteps at the historic Grayson Stadium. Don't miss the Coastal Empire Fair in Savannah or the second-largest St. Patrick's Day celebration in the nation. And be sure to check out the high-tech Gulf War exhibit at the brand-new Fort Stewart Museum.
ANNUAL EVENTS
Residents of Hinesville and Savannah enjoy numerous, varied annual events, festivals and community gatherings.
Christmas on the River
It's a holiday celebration on historic River Street. Rousakis Plaza will be full of regional arts and crafts exhibitors with holiday gifts and stocking stuffers to check off your holiday shopping list. Music and local entertainment can be found on the Arbor Stage throughout the weekend leading up to Savannah's Lighted Christmas Parade. The parade on the first Saturday in December starts on West River Street, winds throughout downtown and ends in City Market.
Coastal Empire Fair
The Coastal Empire Fair is held each November at the Coastal Empire fairgrounds in Savannah. The fair features free concerts, livestock shows, a petting zoo and the Reithoffer Shows' Midway carnival rides, games and attractions. Free admission for all military, fire, police and EMS personnel on Veterans Day.
Mardi Gras Tybee
The event encompasses the traditions of Mardi Gras, a wild celebration with origins dating back to the ancient Romans and continued today in such cities as New Orleans and Mobile, Alabama. Mardi Gras is held on the last day before the start of Lent. Mardi Gras Tybee will include a Masquerade Ball, the Mardi Gras Tybee Parade, the Mardi Gras Tybee Street Party with free live entertainment, and more.
Savannah St. Patrick's Day
http://savannahsaintpatricksday.com/parade-info
Floats and marching units will hit the streets on March 17 for Savannah's St. Patrick's Day Parade, which will have more than 350 marching units and up to 15,000 people. When honors to the Irish St. Patrick began in Savannah in 1813, the city had a significant Irish presence; it appears the Irish Hibernian Society staged the first actual parade in 1824, and except for six times, it's been held every year since. Visit the event's website for the parade route or the link for bleacher seating. The schedule also lists locations and times for other events associated with the celebration.
Savannah Stopover
During a weekend in early March, over 80 bands fill Savannah's downtown historic district. Music fans can hop from venue to venue, beer in hand, keeping track of all of their favorite new acts (you can drink in the streets here, as long as you stay in the historic district). Visit the website for the list of bands and to purchase tickets.
Shalom Y'all Jewish Food Festival
www.mickveisrael.org/food-fest
Held in Forsyth Park, one of Savannah's largest public areas, from 11 a.m. until 3 p.m. on the last Sunday of October, the festival draws about 10,000 attendees annually. Participants of all ages will enjoy a taste of ethnic Jewish cuisine such as stuffed cabbage, potato latkes and homemade challah and blintzes, as well as family entertainment. There is no admission charge for the festival.
Tybee Island Pirate Fest
http://tybeeisland.com/pirates
Tybee Island's annual Pirate Fest will host the hub of pirate action in the South Beach parking lot on Tybrisa Street. Every Columbus Day weekend, local pirates and those from far distant lands converge on Tybee Island for a four-day swashbuckling festival with live music, a parade and family-friendly activities.
Arts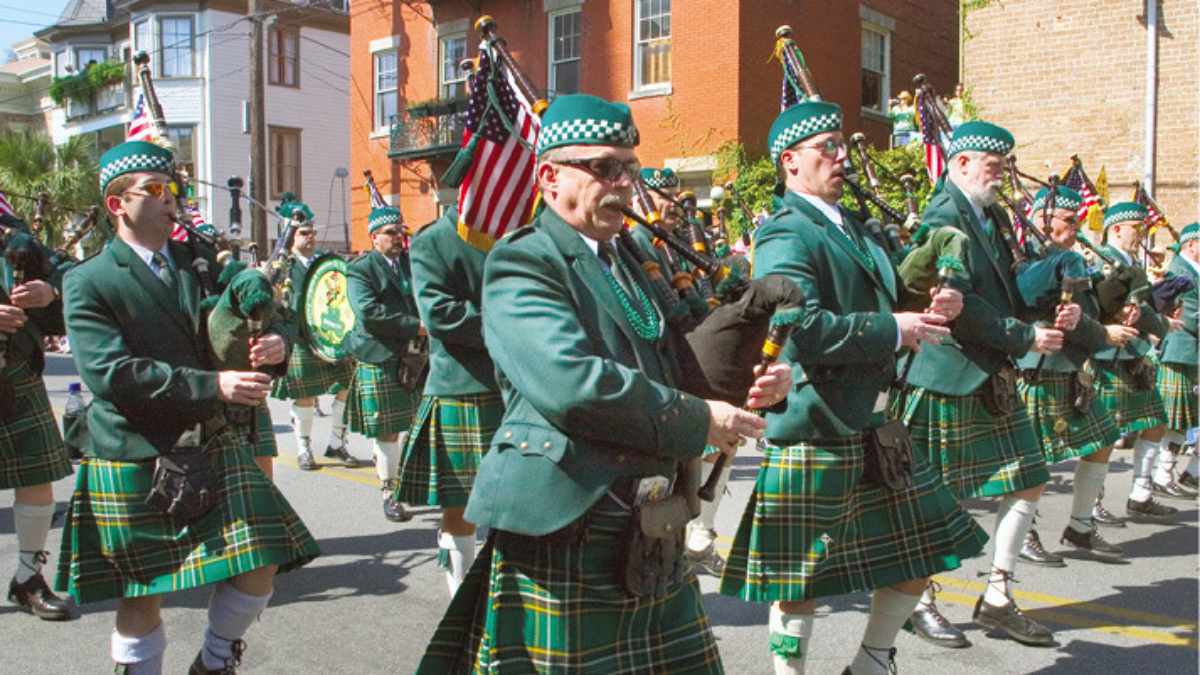 Hinesville and Savannah residents enjoy a wealth of artistic endeavors, from theaters to music to dance and more.
Historic Savannah Theatre
222 Bull St.
Savannah, GA 31401 912-233-7764
www.savannahtheatre.com
First opened in 1818, the Savannah Theatre, on Chippewa Square in Savannah, is one of the oldest continually operating theatres in the U.S. as both a live performance venue and a movie theater. Since 2002, the theatre has hosted regular performances of a variety of shows, primarily music revues.
Jepson Center for the Arts
207 W. York St.
Savannah, GA 31401 912-790-8800
www.telfair.org/visit/jepson
The Jepson Center for the Arts has a total of 14,000 square feet of additional exhibition and studio space that permit the Telfair Museums to mount temporary exhibitions that are considerably larger than had been possible in the landmark Telfair Academy. In addition to expanded studio space, a teacher and docent resource center, a community gallery and the auditorium, the Jepson Center contains a unique, two-level hands-on gallery especially for children and their families called ArtZeum. Hours are 10 a.m. to 5 p.m. Tuesday through Saturday and noon to 5 p.m. Sunday and Monday.
Lucas Theatre for the Arts
32 Abercorn St.
Savannah, GA 31401 912-525-5040
http://lucastheatre.com
This beautifully restored grand theater has architectural features that include a 40-foot-wide ceiling dome. From an Italian Renaissance exterior to the ornate Italianate interior, the 1,200-seat Lucas Theatre sits majestically at the corner of Reynolds Square. For details on show times and information on the theater's cabaret series, visit http://lucastheatre.com.
Savannah Philharmonic
30 W. Broughton St., Suite 205
Savannah, GA 31401 912-232-6002
www.savannahphilharmonic.org
The Savannah Philharmonic Orchestra is a professional orchestra presenting a full range of concerts each season (September to May), from classical to pop. The Savannah Philharmonic Chorus is a community-based auditioned ensemble that performs regularly with the orchestra in an oratorio and opera setting, as well as performing a wide range of music from a cappella and Baroque to rock and pop standards.
Museums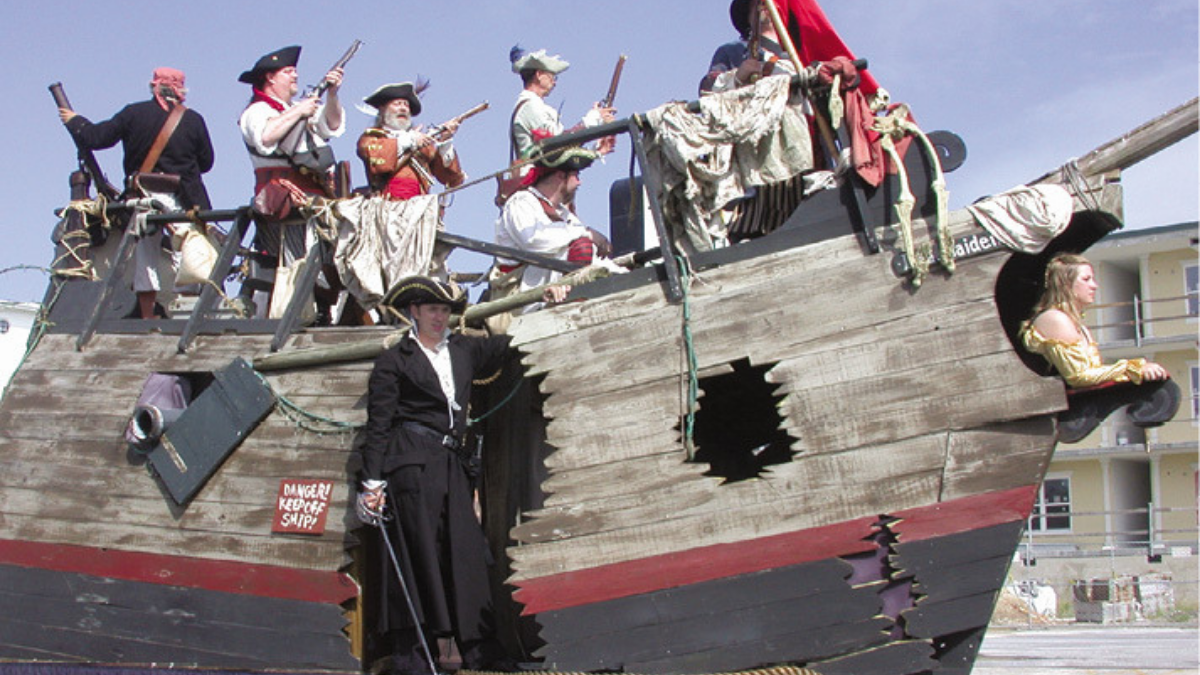 Learn about Georgia's history and cultural contributions by visiting any one of the many local museums and historical places.
Bonaventure Cemetery
330 Bonaventure Road
Savannah, GA 31404 912-651-6843
http://savannahga.gov/index.aspx?nid=864
Prominent in "Midnight in the Garden of Good and Evil," Bonaventure (which means good fortune) is the final resting place for several of Savannah's most famous residents, including Pulitzer Prize-winning poet Conrad Aiken and lyricist Johnny Mercer. This large cemetery on the banks of the Wilmington River is home to massive moss-draped oaks that stand guard over rows of elegant statuary and headstones. Free self-guided tours and free guided tours by Bonaventure Historical Society volunteers are available. Visit the website for more information. The cemetery is open to the public from 8 a.m. to 5 p.m. daily.
Fort Stewart Military Museum
158 Cavalry Way
Hinesville, GA 31314 912-767-7885
www.fb.com/Fort-Stewart-Museum-124845484197425
Fort Stewart is home to the U.S. Army's 24th infantry division and is the summer training grounds for the National Guard. At the museum, Liberty County's military heritage is showcased in ever-changing exhibits featuring objects from World War II, Operation Desert Storm and present-day military activities. This military museum's high-tech Gulf War exhibit, one of the largest in the country, displays artillery, tanks and small arms captured from Iraq. Outside are 25 tanks and motorized vehicles, most from the Gulf War. The museum is open from 10 a.m. to 4 p.m. Tuesday through Saturday.
Old Fort Jackson
1 Fort Jackson Road
Savannah, GA 31404 912-232-3945
www.chsgeorgia.org/OFJ
Old Fort Jackson is a must-see National Historic Landmark offering daily cannon firings and exciting interactive programs for adults, kids and families. Located 10 minutes from historic downtown Savannah, it proffers unique views of Savannah's riverfront and a walk on the grounds of one of the oldest brick fortifications on the East Coast. Hours are 9 a.m. to 5 p.m. daily.
Old Liberty County Jail
302 S. Main St.
Hinesville, GA 31313 912-877-4332
www.hinesvilledowntown.com/old_liberty_county_jail.aspx
The Old Liberty County Jail was built in 1892 and had all the modern improvements and conveniences of a first-class prison of the times. After 80 years, it was condemned by the governor. A new county jail was opened in 1969, and the old jail was sold at auction in March 1970 to the Liberty County Historical Society, which eventually donated the building to the city of Hinesville. The jail has been explored by paranormal investigators and is annually used as the site of a popular haunted house sponsored by a local nonprofit. Free tours are available from 10 a.m. to noon Tuesday and Friday.
Savannah Children's Museum
655 Louisville Road
Savannah, GA 31401 912-651-4292
www.chsgeorgia.org/SCM
Savannah Children's Museum was unveiled in 2012 as an adaptive reuse project in the old Central of Georgia Railway Carpentry Shop in downtown Savannah. The entirely outdoor museum features over a dozen programs and exhibits designed to expand the imaginations of children, including an exploration maze, a reading nook and a sensory garden. Hours vary; see website for details.
SCAD Museum of Art
601 Turner Blvd.
Savannah, GA 31401 912-525-7191
www.scadmoa.org
The SCAD Museum of Art is a contemporary art and design museum conceived and designed expressly to enrich the educational milieu of SCAD students and professors, and to attract and delight visitors from around the world. In addition to engaging exhibitions and installations from renowned and emerging artists, SCAD maintains a permanent collection of more than 4,500 artworks, many of which appear on rotation. Hours are 10 a.m. to 5 p.m. Wednesday through Saturday, noon to 5 p.m. Sunday, and closed Monday and Tuesday.
Parks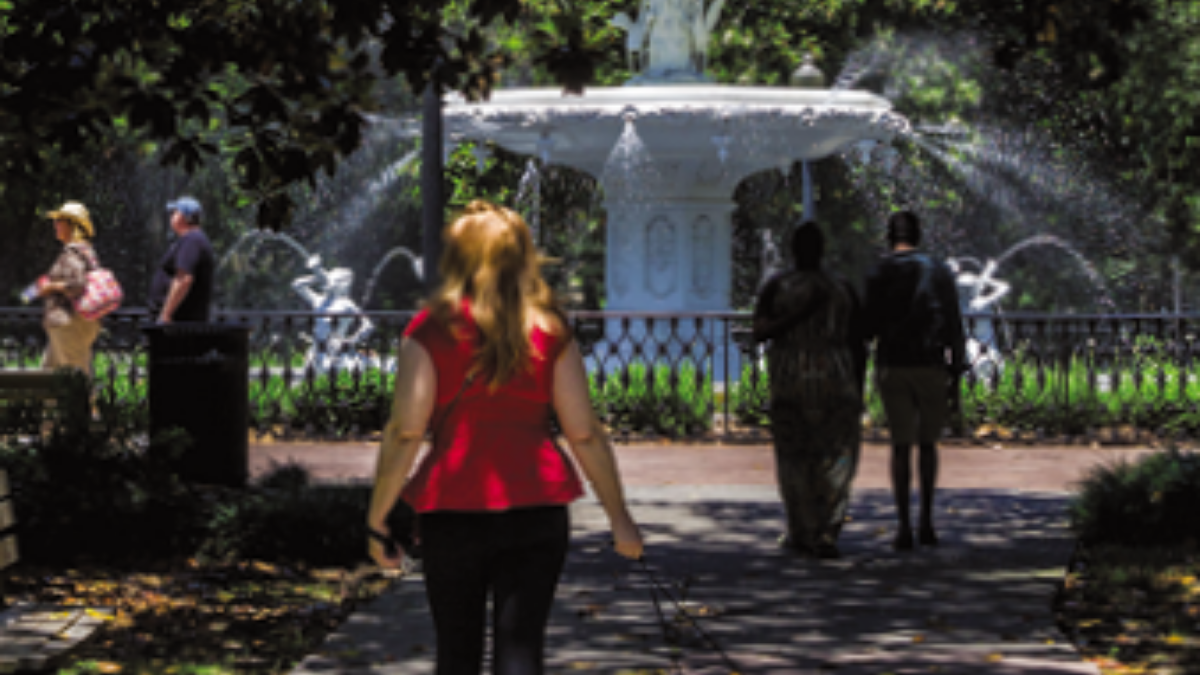 Check your community's parks and recreation listings to see more of what your local area has to offer.
Bryant Commons
438 W. Oglethorpe Highway
Hinesville, GA 31313 912-877-4332
www.hinesvilledowntown.com/bryant_commons.aspx
Bryant Commons is Hinesville's newest passive park. The beautiful, 150-acre site, formerly the homestead of Georgia State Sen. Glenn E. Bryant, is an ideal setting for events such as wedding receptions, reunions, festivals and more. The park opened to the public in March 2015, and each year, a number of community events and celebrations are hosted there. The park, open from dawn until dusk daily, offers walking trails, fishing ponds, open fields for recreation and sports, an amphitheater and pavilion, and the International Telephone Pioneer Association Museum.
Forsyth Park
10 Whitaker St.
Savannah, GA 31401 912-644-6435
http://visithistoricsavannah.com/forsyth-park
Forsyth Park is the largest park in Savannah's historic district. The park covers 30 acres of land just south of Gaston Street and north of Park Avenue. The east border of Forsyth Park is Drayton Street, and on the west is Whitaker. For locals and tourists, Forsyth Park is a hub of social interaction. Concerts, recreation, sports, people-watching, sunbathing, reading and relaxing can all be seen going on in Forsyth Park, depending on when you are there.
Savannah Botanical Gardens
1388 Eisenhower Drive
Savannah, GA 31406 912-355-3883
www.savannahbotanical.org
The garden includes both formal and naturalistic plantings as well as a two-acre pond, an amphitheater, nature trails, an archaeological exhibit and the historic Reinhard House. Full of roses, herbs, perennials and seasonal blossoms, the garden center is a farmhouse that dates back to the 1840s. Access to all public areas of the garden is free; however, a small fee may be required for groups of 10 or more.
Savannah-Ogeechee Canal Museum and Nature Center
681 Fort Argyle Road
Savannah, GA 31419 912-748-8068
www.georgiawildlife.com/node/1353
Visit the Savannah Ogeechee Canal Museum and Nature Center to learn about the natural and cultural history of the area. This site contains remnants of an extensive canal system that linked the Savannah and Ogeechee rivers during the 1800s. Today, the area is a recreational facility that highlights the natural history of this rich floodplain forest while preserving the historic relics. Pick up checklists for wildflowers, reptiles and amphibians. Examine the old locks constructed along the banks of the canal. Watch the skies during spring and summer for Mississippi and swallow-tailed kites, and look for warblers during the spring and fall migrations.
Shopping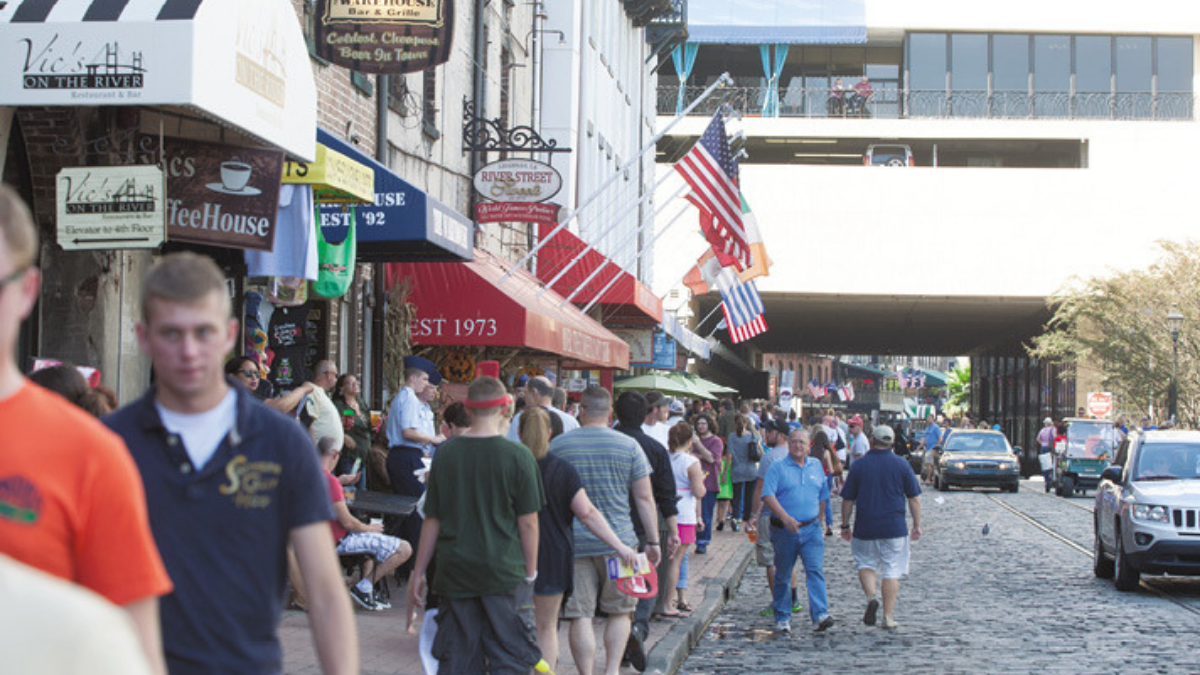 From malls and major department stores to unique boutiques and souvenir shops, there's something for every taste and budget.
City Market
Management Office
219 W. Bryan St., Suite 207
Savannah, GA 31401 912-232-4903
www.savannahcitymarket.com
City Market is four blocks of restored grain warehouses on West St. Julian Street. The area houses Savannah's most vibrant arts colony, restaurants, cafes and shops with unusual gifts and original works of art.
Oglethorpe Mall
7804 Abercorn Extension
Savannah, GA 31406 912-354-7038
www.oglethorpemall.com
Oglethorpe Mall features four anchor stores and more than 120 restaurants and merchants. Chatham Area Transit provides convenient transportation to the mall, with a bus depot conveniently located under the parking deck.
River Street District
404 E. Bay St.
Savannah, GA 31402 912-234-0295
www.riverstreetsavannah.com
More than 70 restaurants, pubs and unique shops housed in old cotton warehouses border a nine-block cobblestone concourse of riverside parks perfect for strolling and ship-watching.
Savannah Mall
14045 Abercorn St.
Savannah, GA 31419 912-927-7467
www.savannahmall.com
Savannah Mall is a 1-million-square-foot shopping mall that opened in July 1990. The mall has four anchors and includes a large food court, indoor double-decker carousel, leisure seating, TVs and children's soft play center. There are approximately 100 stores.
Sports and Recreation
Whether you're looking to take in a game, cast a line or cool off with a trip down a waterslide, Hinesville and Savannah offer a variety of recreational opportunities.
Bull River Marina
8005 U.S. Highway 80 E
Savannah, GA 31410 912-897-7300
https://bullrivermarina.com
Bull River Marina is a full-service, 100-slip marina in the salt marshes of Wilmington Island along scenic Highway 80 in historic Savannah. Bull River Marina offers boat rentals, dolphin ecotours, water taxi services, sunset tours, inshore-offshore fishing and more. Visit https://bullrivermarina.com for more information on tours, fishing and amenities such as the bait shop and lounge area.
Golf
Georgia has more than 500 golf courses, clubs and schools as well as the Masters Tournament played each year at Augusta National Golf Club in Augusta. A variety of public and country club courses are available in the Fort Stewart area, including the 18-hole Cherokee Rose Country Club Golf Course in Hinesville and the public championship course, Henderson Golf Club, in Savannah. The beautiful semi-private Southbridge Golf Club has been creatively built amidst the mature forest of the Southbridge tract, and the Westin Savannah Harbor Golf Resort and Spa can be found on secluded Daufuskie Island. For a full list of public and private courses in Georgia, visit www.golflink.com/golf-courses/state.aspx?state=GA.
Oatland Island Wildlife Center of Savannah
711 Sandtown Road
Savannah, GA 31410 912-395-1212
www.oatlandisland.org
The Oatland Island Wildlife Center of Savannah is home to more than 150 animals from 50 different species. The animals are exhibited in large, natural habitats along a rustic trail through forest and marshlands. The Wolf Wilderness exhibit features gray wolves, armadillos, flying squirrels, screech owls and a selection of reptiles. Along the trail are cougars, bobcats, bison, alligators, red fox and birds of prey. Cows, sheep, goats and rabbits can be viewed in the Georgia Farm area.
Oglethorpe Speedway Park
200 Jesup Road
Pooler, GA 31322 912-964-8200
https://ospracing.net
Oglethorpe Speedway Park entertains thousands of auto racing fans every weekend from March through October. It has been providing high-speed action for the area in many divisions on its half-mile speedway since 1951.
Savannah Bananas
1401 E. Victory Drive
Savannah, GA 31404 912-712-2482
https://thesavannahbananas.com
The Savannah Bananas are an amateur baseball team in the Coastal Plain League, a collegiate summer baseball league that began play in 2016. The Bananas play their home games at Grayson Stadium. Built in 1926, the stadium has hosted some of the most famous names in baseball including Babe Ruth, Hank Aaron, Lou Gehrig, Mickey Mantle and "Shoeless" Joe Jackson.
Summer Waves Water Park
210 S. Riverview Drive
Jekyll Island, GA 31527 912-635-2074
www.jekyllisland.com/activities-category/summer-waves
Summer Waves Water Park is more than a million gallons of splashing-water fun with 11 acres of rides, thrills, food, excitement and more. Dare to enter the Pirates Passage, an enclosed speed flume that jets riders in darkness over three breathtaking humps. Grab a friend and ride down the Force 3 inner tube flume. Or ride the rolling wave pool, or drift on an inner tube down Turtle Creek. For kids, the kiddie pool offers a supervised water playground with slides, waterfalls and lots of fun in only 12 inches of bubbling water. The park is open seasonally. For more information on hours and ticket prices, visit Summer Waves Water Park's website.