In Hinesville and Savannah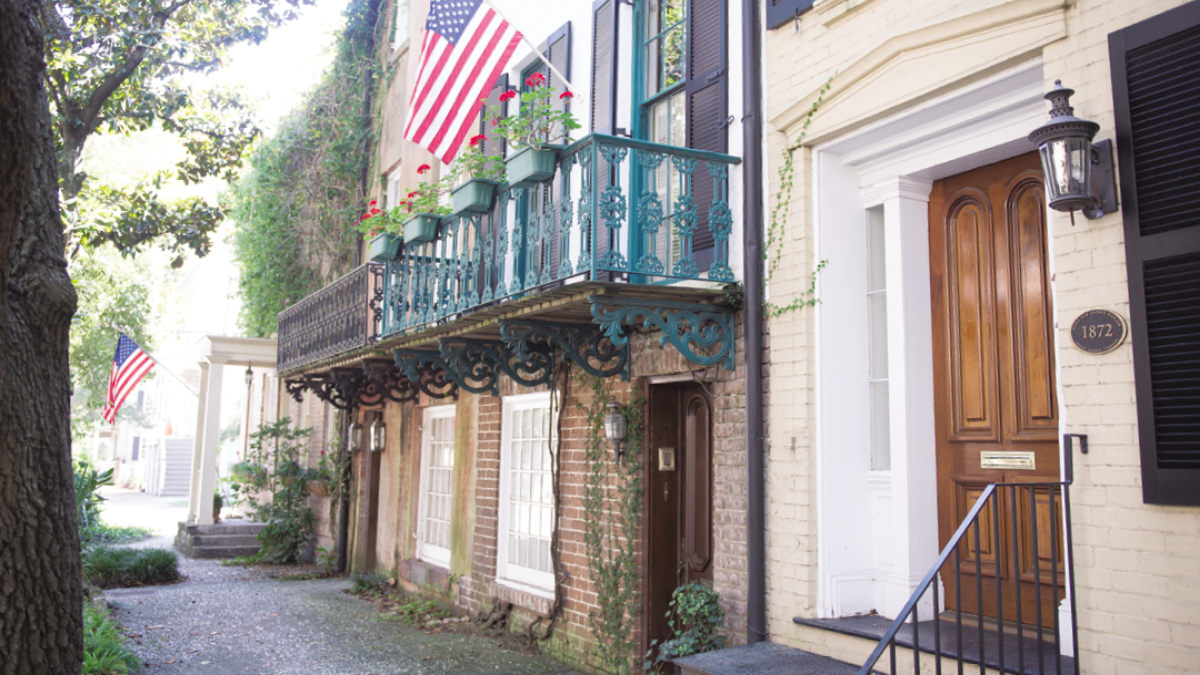 Enjoy the convenience of on-base living with Fort Stewart Family Homes.
Base living has never been easier or more comfortable. At Fort Stewart Family Homes, we offer spacious, contemporary, move-in ready two-, three-, four-, and five-bedroom homes in single-family, town home and apartment styles in a community where you'll be surrounded by support from other military members and their families. Located at Fort Stewart with easy access to Hinesville and Savannah, Georgia, our residents enjoy a secure and comfortable hometown environment with the convenience of 24-hour maintenance, lawn care services and free community events.
While residents appreciate features such as central heating and air conditioning and energy-efficient appliances, what sets us apart are our amenities and commitment to customer service. There are no deposits or application fees, and most importantly, when you live on base, you're not just another resident; you're a member of our military service family. To learn about Fort Stewart Family Homes and current leasing specials or availability, please call 855-623-7865 or visit our website: www.fortstewartfamilyhomes.com.
On-base living is also available for unaccompanied NCO and officers at Fort Stewart. Marne Point Apartments offers one- and two-bedroom apartment homes in a pet-friendly, gated community with abundant amenities. Move-in ready apartments feature updated finishes, porches, central heating and air conditioning, and fully equipped kitchens. Residents can enjoy a resort-style pool and sundeck, basketball and sand volleyball courts, outdoor grilling areas, a clubhouse with a lounge and billiards, and access to recreational trails. Residents benefit from on-site management and maintenance, curbside trash and recycling pickup, and a calendar full of exciting activities and events. To learn about Marne Point Apartments and current leasing specials
or availability, call 912-408-2501 or visit www.fortstewartsinglesoldierliving.com.
Hunter Army Airfield also offers on-base living with Hunter AAF Homes. Move-in ready rental homes at Hunter Army Airfield are available in two-, three- and four-bedroom floor plans in walkable, pet-friendly neighborhoods. Amenities include playgrounds, basketball courts and splash parks. This community also offers on-site management and maintenance, curbside trash and recycling pickup, lawn care services, and activities and events for residents. To learn about Hunter AAF Homes and current leasing specials or availability, call 912-459-2133 or visit www.hunteraafhomes.com.
LOCAL COMMUNITIES
A low cost of living, rich history and laid-back lifestyle in Savannah and Hinesville contribute to a quality of life not often found in larger urban areas. In 2017, an estimated 146,444 people called Savannah home, while around 33,140 lived in Hinesville, near Fort Stewart, the U.S. Census Bureau says. Between the two, serene Richmond Hill's 12,632 residents live just to Savannah's south; its total land area is 14.44 square miles.
Fort Stewart is a little less than 3 miles north of Hinesville and 42 miles southwest of Savannah; Hunter Army Air Field is in Savannah proper. Fort Stewart and Hunter Army Airfield have approximately 20,265 military members, 4,150 civilian employees and 37,000 family members. The installation is one of the largest employers in Coastal Georgia.
The area's communities give newcomers plenty of choices when selecting a home. Enlist the help of a reputable real estate agent to help you sort through the area's home options. The Georgia Realtors website is a central source of local real estate information and services. Those interested in purchasing a new home can find the expertise and professional services they need at www.garealtor.com.
Savannah
Founded in 1733, Savannah is the oldest city in Georgia, the last capital Britain set up in her American colonies, and county seat of Chatham County. The original planned city was laid out in 1-acre squares called wards, 600 feet to a side, along a 40-foot-high bluff overlooking the Savannah River, 18 miles upstream from the Atlantic Ocean. Each ward was divided into narrow lots and organized around a central open square; today, 22 such wards still exist downtown, one of the largest National Historic Landmark Districts in the United States. This ward model imposed by founder Gen. James Oglethorpe has proven so responsive to residents' needs that it has been copied worldwide.
The city has six distinct areas — Downtown (including the Historic Landmark and Victorian districts), Midtown, Southside, Eastside, Westside and Southwest/West Chatham — and these six hold more than a hundred neighborhoods.
Savannah is a center for the arts and significant architecture and boasts visual arts, dance, theater, music, museums, historic cemeteries, shopping and literary events. There's always something to do in Savannah.
Residents can enjoy dozens of parks, playgrounds, bike paths and walking trails. Parks run along the Savannah River at the bluff's top, and the downtown wards terminate to the south in 30-acre Forsyth Park with its beautiful fountain and Fragrant Garden for the blind.
Housing prices vary widely based on neighborhood, condition and historic value. Savannah's median gross rent is $942 and the median selected monthly costs for an owner with a mortgage are $1,288, the U.S. Census calculates. It takes commuters an average of 20.2 minutes to get to work.
Richmond Hill
It took just one visit for automaker Henry Ford and his wife, Clara, to fall in love with the little Bryan County community just the other side of the Ogeechee River from Savannah. By the 1930s, they'd built their winter home there on the site of old Richmond Plantation, burned to the ground by Gen. William T. Sherman's army as an afterthought on their March to the Sea. The Fords named what eventually became their 85,000-acre estate and philanthropic project "Richmond Hill," a nod to its predecessor, a name embraced in 1941 by the nearby community in gratitude for the Fords' generosity in reestablishing Bryan County's post-Civil War economic framework.
Fords' presence is still felt in Richmond Hill. The Richmond Hill History Museum is in the former kindergarten the Fords built in 1940 for the community. The grounds include the Bailey Carpenter Barber Shop. Carpenter was the local barber for more than a half-century and trimmed Henry Ford's hair during the magnate's winter tenures.
Heritage moves outdoors with the Green Creek Interpretive Trail, a work in progress. In the 1930s, Ford crews dug a creek on his lands to help drain them for forestry and farming. These days the interpretive trail winds along the high creek banks thrown up alongside the water channel. Thanks to federal and state funding, the trail, part of the Coastal Georgia Greenway Trail, makes a protected wetland accessible to the public and demonstrates wetlands' importance as "nurseries of life."
Other Richmond Hill highlights include community events. Community parties are regular events in J.F. Gregory Park, and there are special celebrations like the Great Ogeechee Seafood Festival, July's Family Festival, and the holiday season's chili cook-off and parade.
Geographically, Richmond Hill is in an unusual situation. It's part of Bryan County, but Fort Stewart splits the county in two, into rural North Bryan County and suburban South Bryan County, and there is no way to drive from north to south or vice versa without leaving the county. Richmond Hill is the shopping and service center for South Bryan County residents, who must travel through town to get out of their county.
Developers discovered Richmond Hill in the 1970s and began building new homes there, which attracted new residents, who needed more new homes, and so the cycle continues. In 1970, the population was 826; in 2017, the count was 12,632.
Housing costs vary, but overall, median monthly rent in Richmond Hill is $1,292, and median selected monthly costs for a homeowner with a mortgage are $1,567. Commute times averaged 26.6 minutes.
Hinesville
Hinesville has been Liberty County's county seat, its third and last, since 1836, chosen because of its central location and its proximity to both the Gulf and Western Railroad and a militia drill and muster ground. The name commemorates the county's state senator at the time, Charlton Hines, who introduced the legislation to move the county seat.
The sale of ship supplies like turpentine from abundant pine trees, and rice, indigo and cotton from the plantations, brought steady prosperity, but that ended with 1864's arrival of Gen. Sherman's Union troops. Fighting erupted in and around the town, schools closed, residents fled, and most farms and plantations were looted and burned. The region was devastated, the survivors hungry and despairing. Then in 1870 schoolmaster Samuel Dowse Bradwell made an act of faith in the future and opened not one but two schools: the first the public Poor School and the other the Bradwell Institute, named after his schoolmaster father. The institute's high-quality instruction for boys and girls made it famous statewide, and the original student body had grown from 63 to 465 by 1938. Bradwell Institute still exists today.
The decades passed and tiny Hinesville had recovered enough by 1900 to promote its mineral springs as a natural health resort, but back-to-back hurricanes in 1928 and 1929 gave Liberty County "a head start on the Great Depression," as the histories say, though by the end of the 1930s the community had stabilized enough to hire its first-ever policeman.
Residents find recreation and refreshment in numerous green spaces and parks, among them Courthouse Square's Bradwell Park across the street from city hall; Bryant Commons Amphitheater and Grounds; Irene B. Thomas Park with its fishing pond and walking trail; James A. Brown Park, which holds a recreation center, a senior center, and multiple sports and playing fields; and Liberty Independent Troop Park with, among other things, a football field, a skate park and a swimming pool.
Hinesville's median gross rent is $966, the U.S. Census says, and median selected monthly costs for a homeowner with a mortgage are $1,124. The average commute to work takes 21.7 minutes. Many Fort Stewart personnel choose to live in town.
Planning Your Move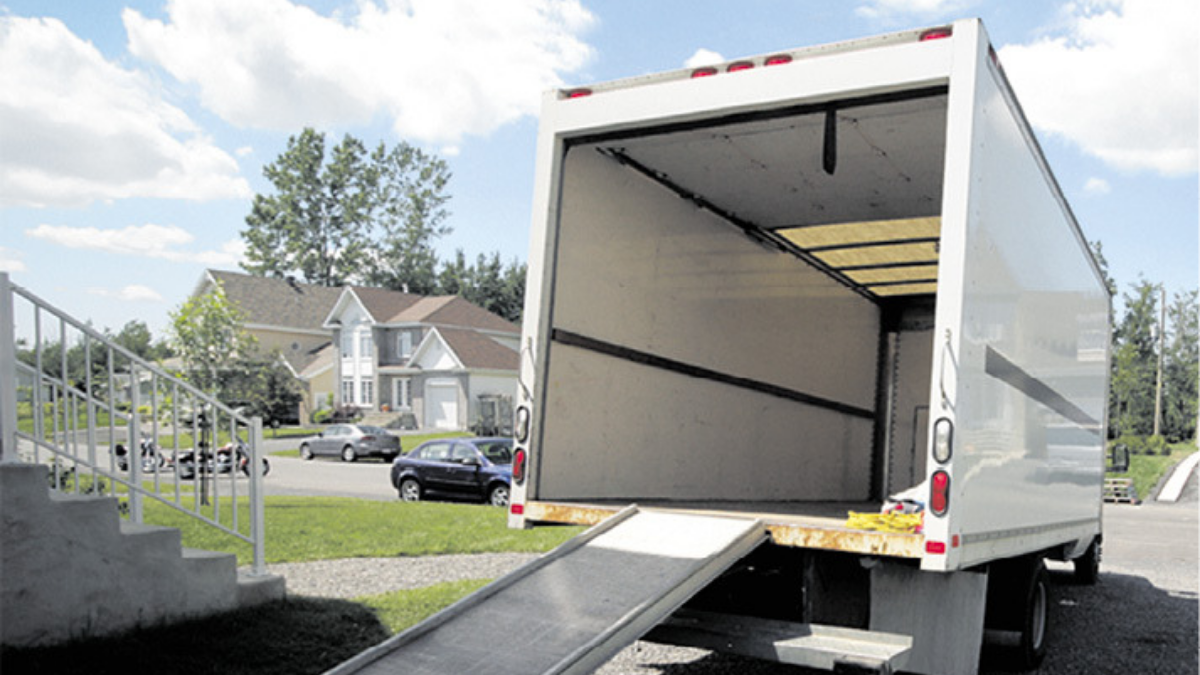 Relocating to a new home can be one of the most stressful situations in life. Whether moving across town or the nation, preparation and organization make all the difference.
For military moves, visit www.move.mil for information about moving resources and to learn about the allowances and responsibilities of a military-sponsored move.
Decide whether to make your move a do-it-yourself operation.
For a DIY move, consider distance, labor help and the costs of renting the moving van, gas, lodging during the move and insurance. A transportable storage unit can bridge a professional and DIY move. When the unit is delivered to your residence, you load and secure it for transport and then unload it at your new residence.
Whatever the method, be sure to obtain as many quotes as possible from professional movers, as well as cost estimates for a DIY move. Next, compare the costs for each type of move, factoring in the stress and physical exertion involved. Ask any company you are interested in for references and use them to inquire about reliability and customer service.
Regardless of which method you choose, the first step should be to inventory your personal belongings. The list, with photographs of any valuables, will be important for both insurance purposes and to help keep you organized during transit.
Plan for one full day to pack each room — though the kitchen and garage may take longer. Make a rough estimate of your packing schedule and then add 50 percent more time. It always takes longer than predicted to pack. Toss or donate unused items to lighten your load. Visit www.goodwill.org, www.salvationarmyusa.org or www.clothingdonations.org for locations near you or to arrange a pickup.
Pack for success:
Consider what you are packing and control box weight. Books should go in small boxes while bedding can easily fill a larger box.
Wrap fragile items with cardboard dividers, tissue paper or air bubble wrapping.
Use bright colors when wrapping small items so they don't get thrown out accidentally.
Use crumpled paper or newspaper to line the top and bottom of boxes.
Tape a copy of your inventory list to boxes to identify what's inside and where it should go.
Buying Versus Renting
The decision to buy or rent is the most important step in your relocation process. Purchasing a home entails a long-term financial and emotional commitment with various pluses and minuses. Advantages include the possibility of building equity and the freedom to design and decorate your property or landscape. And don't forget the tax benefits. Disadvantages include upkeep, property taxes and fluctuating property values.
Renting, on the other hand, makes moving easier and someone else maintains the property. Amenities such as laundry rooms, exercise rooms, swimming pools and tennis courts vary from one rental complex to another. The main disadvantage is a loss of control over the residence. Some complexes, for example, restrict or prohibit pets and personal touches such as painting. And the landlord or property managers can also raise the rent with proper notice.
To determine your best choice, account for all of your needs, review your financial situation and research your options thoroughly.
Finding an Apartment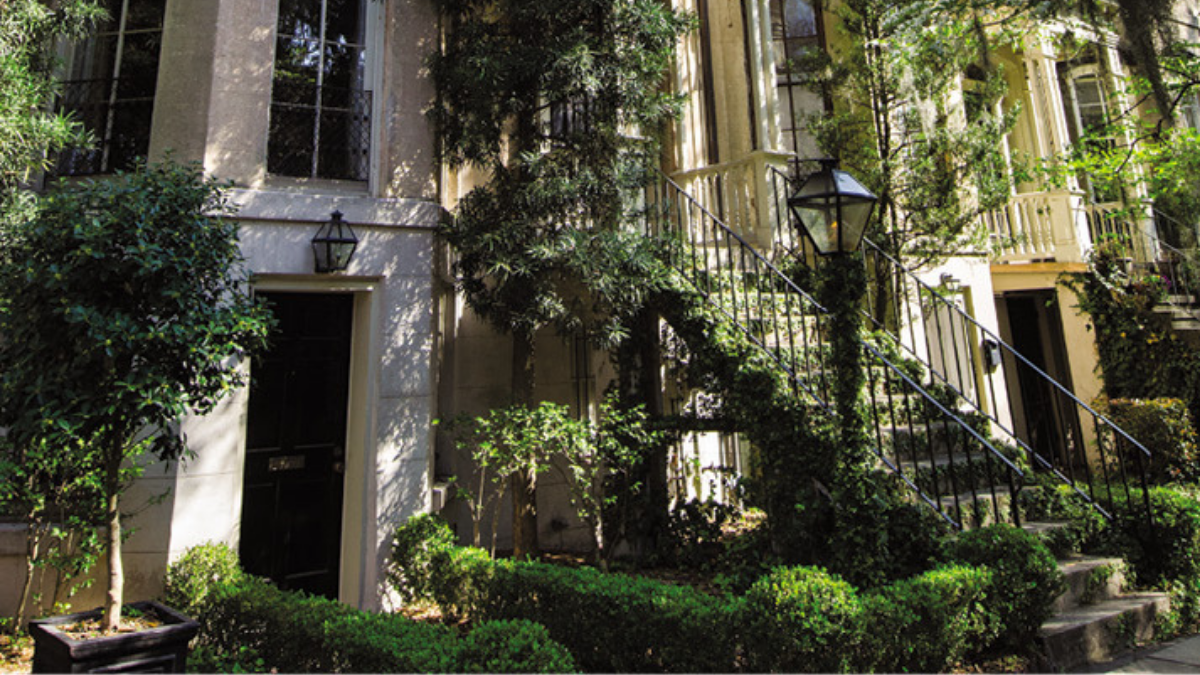 Be prepared when you meet with the leasing agent, property manager or owner. Bring a list of what you are looking for in a rental; it is important to be clear about your needs and to get all of your questions answered. You will also need to provide information and verification about your job, your income and your past rental history. Dress to make a good impression and treat the meeting like a job interview — be polite and arrive on time.
Before you sign a lease, inspect the apartment with the landlord. Look for the following problems:
Cracks, holes or damage in the floor, walls or ceiling.
Signs of leaking water, leaky fixtures or water damage.
Any signs of mold or pests.
Lack of hot water.
Inadequate heating or air conditioning.
Use a written checklist with the landlord to document the condition of the rental before you move in, and keep a copy of the completed checklist to use when you move out.
The Georgia Department of Community Affairs maintains a website, www.GeorgiaHousingSearch.org, that can be helpful for those trying to locate housing, or you can call them at 877-428-8844. The Georgia Landlord-Tenant Handbook can be downloaded at www.dca.ga.gov/safe-affordable-housing/rental-housing-assistance/rental-assistance-housing-choice-voucher/georgia.
Buying a Home
Buying a home is a complex process and, as the recent housing crisis demonstrated, requires a thorough education on the part of the buyer. First, fully understand your financial position — credit score, available savings, monthly income and expenditures. Subtracting your expenditures from your income, for instance, will yield the amount you can afford for housing.
Cost Analysis
Be sure to account for all insurance costs associated with owning a home, possible homeowner association fees and property taxes in your monthly expenditures. Overall, loan rules changed in 2015, but according to www.ginniemae.gov (Government National Mortgage Association) and www.homebuyinginstitute.com (the Home Buying Institute) loan programs continue to vary on the percentage of your income that can be used for housing-related expenses. Lenders balance debt against income to decide if an applicant will be able to repay a loan. Most conventional loans require borrowers to have no more than 43 percent total monthly debt versus their total monthly income, though there are exceptions, such as for those with significant savings. The Federal Housing Administration has a two-tier qualifying system: FHA sets its top thresholds at 31 percent front-end debt (housing expenses as a percentage of income) and 43 percent back-end debt (all debt as a percentage of income) for a 31/43 qualifying ratio. Like commercial lenders, Veterans Affairs combines front-end and back-end debt for a 41 percent limit against income.
Next, research the different types of home loans to determine the right fit for your financial situation and discuss your options with a lending professional. Lenders are diverse today, and not all homebuyers obtain their mortgage loans through their banks and credit unions. For example, you may choose to work with an internet lender, a mortgage broker, a homebuilder or a real estate agency lender. To determine which lender is best for you, get recommendations from friends and family members and check credentials as well as Better Business Bureau ratings.
Credit Report
A preapproved loan before starting your search for a home can determine your spending limits and signal any potential issues in the way of receiving a loan. For any home loan application, the mortgage company will order a credit report, so it would be good to get a free report in advance to determine your credit status and make sure the report contains no erroneous information.
To order your free annual report from one or all of the national consumer reporting companies: Visit www.annualcreditreport.com and complete and submit the request form online.
Home Loan Application
To complete a home loan application you'll need: photo IDs (such as a driver's license); Social Security numbers; residence addresses for the past two years with landlord contact information if you rented; names and addresses of your employers for the past two years; your current gross monthly income; recent financial institution statements with names, addresses, account numbers and balances on all checking, savings, CDs, money market, bonds and mutual funds accounts; recent financial institution statements with names, addresses, account numbers, balances and monthly payments on all open loans (including student loans) and credit cards; addresses and loan information of all other real estate owned; estimated value of furniture and personal property; W2s for the past two years and current paycheck stubs; copies of all divorce decrees, child support documents or any other court proceedings that affect your financial status; verification of any child support payments; and evidence of any retirement or pension benefits. VA or military forms include: DD 214 (veteran), Form 22 (National Guard), DD 1747, Off-base Housing Authority (active duty) and Certificate of Eligibility (active duty).
For more information, visit www.consumer.ftc.gov/topics/credit-and-loans.
Knowing your monthly budget and the amount of your loan is invaluable during the next phase, especially finding the answers to questions before the hunt for a home begins.
Housing Hunting
First, determine your home preferences. Does a single-family house, condo, town house or duplex best fit your needs and budget? Do you prefer a new home, an existing home or to build one? Though new homes generally cost more, existing homes may come with maintenance issues and renovation costs. How many bedrooms and bathrooms would you like? Do you want an attached garage? Will you live in the city, a suburb or the country? How close to work, school, shopping or public transportation do you want to be? Answers to these questions will greatly assist your search and the next stage — hiring a real estate agent.
The ideal agent will help find your ideal home and guide you through the purchase process. First, interview potential candidates to ensure they understand your needs, know your homebuying and neighborhood preferences, and are readily accessible.
Good luck and happy hunting!
State Programs
Georgia provides housing programs and incentives to help residents with home ownership. For more information, visit www.hud.gov/states and select "Georgia" from the list.
In addition, HomeSafe Georgia (www.homesafegeorgia.com) can provide temporary mortgage assistance for homeowners who are unemployed or underemployed through no fault of their own. The Georgia Department of Community Affairs is another good place to check out what's available in housing help (www.dca.ga.gov).
City Programs
Savannah's Housing & Neighborhood Services Department has information on programs that assist homebuyers and homeowners. Programs offer affordable loans for down payment assistance, closing costs, gap financing and other related expenses. There are also programs for assistance with minor home repairs and rental property repairs. For more information, visit www.savannahga.gov/484/Housing-Neighborhood-Services.
Hinesville offers housing assistance for residents as well. Qualifying homeowners who need to make repairs can seek out the Owner-Occupied Rehabilitation Program. Single-family homes and town homes in the Azalea Street Redevelopment Project also are available for purchase to those who qualify. For more information, visit www.cityofhinesville.org/117/Affordable-Housing-Programs.