In Hinesville and Savannah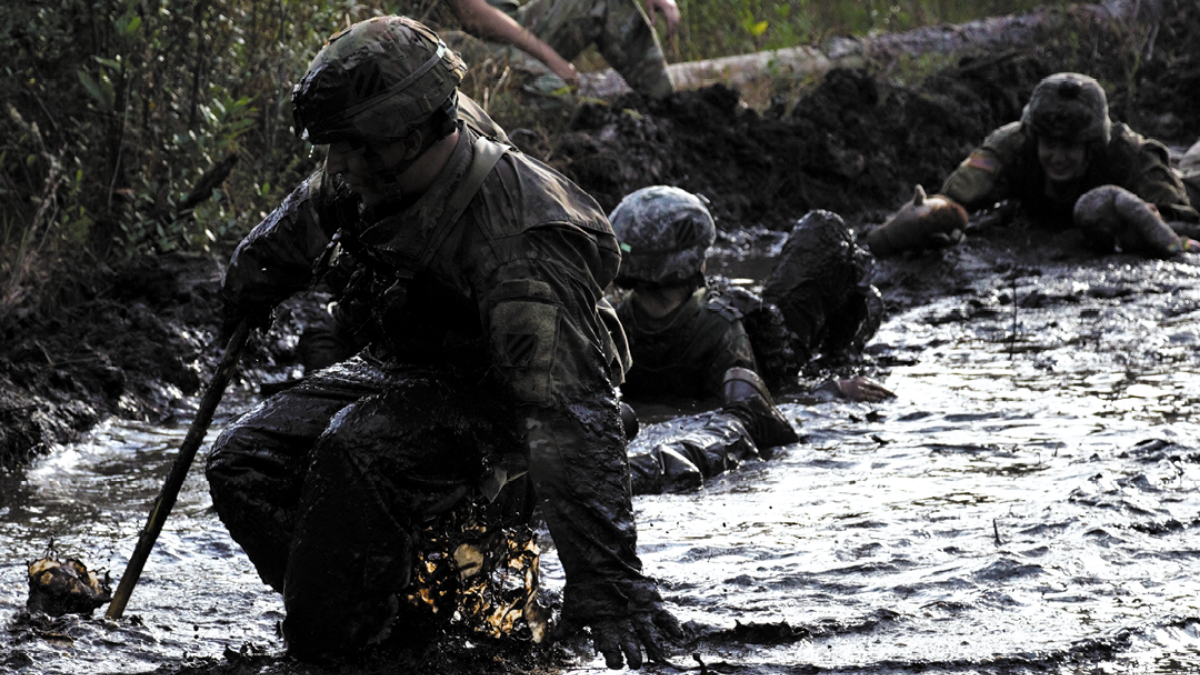 Fort Stewart-Hunter Army Airfield is the Army's world-class training and military armored power projection combination on the East Coast. Known as the "Army's Home," the combined installation is responsible for training, equipping, deploying and redeploying active and reserve component Army units.
Fort Stewart is 42 miles southwest of Savannah, Georgia, in Hinesville. Hunter Army Airfield is in Chatham County, approximately 37 miles from Fort Stewart, and is adjacent to the southwest side of Savannah. The two installations are served by the same garrison, and soldiers and their families are authorized to use the support agencies at both locations.
Encompassing more than 280,000 acres, Fort Stewart provides unequalled joint training opportunities. It contains seven major drop zones, multiple tank and armored fighting vehicle gunnery ranges, helicopter gunnery ranges, small arms ranges and three live-fire maneuver areas.
Location plays a critical role in the post's deployment capabilities. The largest military aircraft can land at Hunter, load the biggest equipment in the Army inventory, and then deploy both equipment and soldiers within an 18-hour wheels-up timeline to contingency operations anywhere in the world.
Fort Stewart and Hunter Army Airfield are home to the 3rd Infantry Division, the NCO Academy and approximately 20 tenant units.
Population
Fort Stewart and Hunter Army Airfield have approximately 20,265 military members, 4,150 civilian employees and 37,000 family members.
Economic Impact
Fort Stewart and Hunter Army Airfield are estimated to have an annual economic impact of $4.9 billion, according to the most recent economic impact statement. The installation is one of the largest employers in Coastal Georgia.
History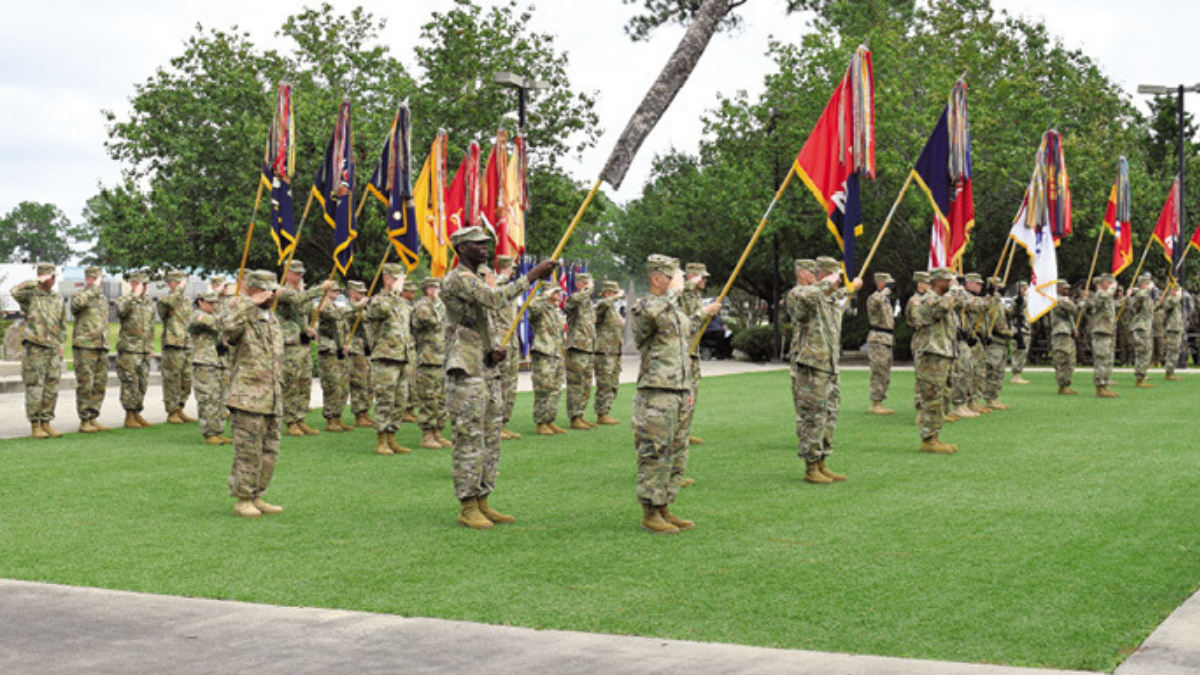 Fort Stewart was named for Brig. Gen. Daniel Stewart, great-grandfather of President Theodore Roosevelt. A Revolutionary War hero and Georgia statesman, Stewart was born in Liberty County in 1762. During the Revolutionary War, he joined the militia at age 15. Advancing to the rank of colonel, Stewart commanded a battalion of Georgia Militia and became one of Georgia's leaders after the war.
Hunter Army Airfield bears its name in tribute to U.S. Army Air Corps' (later U.S. Army Air Forces) Maj. Gen. Frank O'Driscoll Hunter. As a World War I fighter pilot, he became an ace, with eight German planes to his credit, earning him the Distinguished Service Cross with four oak leaf clusters. The former stockbroker found the Air Corps to his liking and made it his career. In 1942, Hunter joined the fighter arm of the 8th Air Force in England. During this command, he earned a Distinguished Service Medal, Distinguished Flying Cross and a Silver Star. In 1943, Hunter returned to the United States to head the 1st Air Force. In 1944, he was awarded the Legion of Merit for his role in planning and executing the movement of air echelons of the 12th Air Force from Great Britain to North Africa. Hunter retired Dec. 4, 1945, at Mitchell Field, New York, then returned to his hometown of Savannah.
In tribute to Hunter, the Savannah City Council renamed its municipal airport Hunter Field in 1940. The Army Air Corps acquired the field a year later. Retaining the name Hunter Field, the Army Air Corps held it until 1946, when it was returned to the city. The Air Force took occupancy in 1949 with the Army returning in 1967, when the facility was renamed Hunter Army Airfield.
In June 1940, Congress authorized funding for the purchase of property in Coastal Georgia for the purpose of building an anti-aircraft artillery training center. It was to be located just outside of Hinesville, Georgia. The arrival of the anti-aircraft training center to the area adjacent to the sleepy little community of Hinesville would forever alter its lifestyle. Hinesville, the county seat of Liberty County, was populated by barely 500 people.
On July 1, 1940, the first 5,000 acres were bought and subsequent purchases followed. Eventually, the reservation would include more than 280,000 acres and stretch over five counties. The large expanse of property was required for the firing ranges and impact areas that an anti-aircraft artillery training center would need for live-fire training. In November 1940, the Anti-Aircraft Artillery Training Center was officially designated as Camp Stewart.
The Japanese attack on Pearl Harbor in 1941 accelerated activities at Camp Stewart. Facilities were expanded and improved. Camp Stewart's training programs continued expanding to keep pace with the needs placed on it. Units were shipped out promptly upon completion of their training, and new units were received in their place. By late 1943, Camp Stewart assumed a new responsibility as one of many holding areas designated in this country for German and Italian prisoners of war who had fallen into Allied hands during fighting in North Africa.
Camp Stewart also served as a Cook and Bakers School and as a staging area for a number of Army postal units. By spring 1944, the camp was bulging at its seams as more than 55,000 soldiers occupied the installation during the buildup for the D-Day invasion. However, almost overnight the post was virtually emptied as these units shipped out for England. With the D-Day invasion and Allied control of the air over Europe, the need for anti-aircraft units diminished. In response, the anti-aircraft training at Camp Stewart was phased out. By January 1945, only the POW camp was still functioning. With the end of the war, Camp Stewart came to life briefly as a separation center for redeployed soldiers. But on Sept. 30, 1945, the post was deactivated.
World affairs would once again affect the life of Camp Stewart. With the outbreak of hostilities in Korea in June 1950, the United States again found itself with the need to update training and prepare new soldiers to meet the crisis there. Camp Stewart reopened in August 1950. Facilities were again repaired, and National Guard troops were brought in for training.
On Dec. 28, 1950, Camp Stewart was designated as the 3rd Army Anti-Aircraft Artillery Training Center for intensive training of soldiers destined for service in Korea. In late 1953, Camp Stewart's role was changed to include armor and tank firing as well since the Communist forces didn't seriously challenge control of the air in Korea. When the Korean conflict eventually cooled down, it was recognized that the U.S. would be required to maintain a ready and able military force to deal with any potential threat to the free world. As such, the post would no longer be viewed as a temporary installation.
On March 21, 1956, Camp Stewart was redesignated as Fort Stewart. Its role continued to evolve in response to specific needs and world events. In 1959, Fort Stewart was redesignated as an Armor and Artillery Firing Center since its old anti-aircraft ranges and impact area were better suited for this purpose than for the new age of missiles.
By 1961, there was a feeling that Fort Stewart may have served its usefulness, and there was movement to deactivate the post again. However, the age of missiles brought with it new threats and a new place for Fort Stewart. In 1962, on the outset of the Cuban missile crisis, the 1st Armored Division was ordered to Fort Stewart for staging, and in the short span of two weeks, the population of the post rose from 3,500 personnel to more than 30,000. The country prepared for the worst, but in the end a compromise was reached, and the crisis passed.
After the Cuban missile crisis, the Cold War situation kept Fort Stewart in an active training role. During the late 1960s, tension in the divided country of Vietnam brought about yet another change in Fort Stewart's mission. The United States found itself becoming increasingly involved in that conflict. In response to a need for aviators, an element of the U.S. Army Aviation School at Fort Rucker, Alabama, was transferred to Fort Stewart in 1966. Helicopter pilot training and helicopter gunnery courses became Fort Stewart's new mission. In an unusual twist, instead of training soldiers to shoot down aircraft, they were now training soldiers to fly them. When the Air Force closed its base at Hunter Field in Savannah in 1967, the Army promptly assumed control and in conjunction with flight training being conducted at Fort Stewart, the U.S. Army Flight Training Center came into being. Helicopter pilot training was rapidly accelerated, and pilots were trained and soon sent to duty all around the world, with a large percent seeing active duty in Vietnam.
Gradually, America's involvement in Vietnam dwindled, and by mid-1972 the flight training aspect of Fort Stewart's mission was terminated and both Hunter Field and Fort Stewart reverted to garrison status. The following year Hunter was closed entirely and Fort Stewart sat idle with the exception of National Guard training, which continued to be conducted at the installation.
It appeared as if Fort Stewart had again reached the end of its usefulness, and questions were raised about its status and future. The end of the Vietnam conflict meant a new focus for the U.S. Army, but a new life for several of the Army's historic units would mean new life for Fort Stewart.
On July 1, 1974, the 1st Battalion, 75th Infantry Regiment (Ranger) parachuted into Fort Stewart and was reactivated the following month. It was the first Army Ranger unit activated since World War II. Hunter Army Airfield was once again reopened to support the training and activities of the Rangers.
In October 1974, Headquarters, 1st Brigade of the 24th Infantry Division was activated at Fort Stewart. This historic unit, which had seen active and arduous service in the Pacific during World War II and the Korean War, had been inactive since 1970.
With the reactivation of the 24th Infantry Division, the post entered a new phase in its history. Facilities were upgraded and new permanent structures replaced many of the old wooden buildings from the days of Camp Stewart. On Oct. 1, 1980, the 24th Infantry Division was designated a mechanized division and assigned as the heavy infantry division of the newly organized Rapid Deployment Force. This designation was the fruition of that potential first realized by those who served at the post during the Cuban missile crisis. The 24th Infantry Division began intensive training over the expanse of piney woods and lowlands of the post and conducted live-fire exercises on many of the old Camp Stewart anti-aircraft ranges.
In August 1990, Iraq invaded and overran neighboring Kuwait and threatened to do the same to Saudi Arabia. The Savannah port worked around the clock to load and ship the division's heavy equipment while aircraft shuttles from Hunter Field flew the division's personnel to Saudi Arabia. Within a month, the entire division had been reassembled in Saudi Arabia to face the possible invasion of that country by Iraqi forces. Fort Stewart saw a growing influx of National Guard and reserve units that were being mobilized to support the operations in Saudi Arabia and to assume the tasks at the post, which had formerly been accomplished by division personnel.
Within eight months, the crisis in the Persian Gulf had concluded and the 24th Infantry Division triumphantly returned to its home in coastal Georgia.
On April 25, 1996, the 3rd Infantry Division was activated at Fort Stewart. The division was born at Camp Greene, North Carolina, on Nov. 21, 1917. Today, the "Marne Division" serves as the iron fist of the XVIII Airborne Corps. Since Sept. 11, 2001, its units have been sent to Afghanistan, Iraq and other Middle Eastern countries to support the war on terrorism. Early in 2003, the deployability and fighting capability of the division was highly visible worldwide when the entire division deployed in weeks to Kuwait. It was called on subsequently to spearhead coalition forces in Operation Iraqi Freedom, fighting its way to Baghdad, leading to the end of the Saddam Hussein government-imposed tyranny over the people of Iraq.
In January 2003, soldiers in the 3rd Infantry Division (Mechanized) were officially informed that they were headed for the Middle East to do their part in Operation Enduring Freedom. Throughout the early months of the year, a multitude of flights proceeded to carry the Marne Division's more than 20,000 soldiers to the Middle East, where they continued to train in preparation for the possibility of war.
With the major conflicts of 2003 recorded in the history books, the 3rd Infantry Division again marked another chapter by returning to the scenes of Iraq for OIF 3. The 3rd Infantry Division officially jumped back into action Feb. 27, 2005, when a Transition of Authority ceremony was held to hand over the command of Task Force Baghdad from Maj. Gen. Peter Chiarelli, 1st Cavalry Division "First Team" commander, to Maj. Gen. William G. Webster Jr., 3rd Infantry Division commander, at the Sahet Alihtifalat Alkubra (Ceremonial Circle) parade grounds. The 3rd Infantry Division became the first Army division to serve a second tour in Iraq.
During this deployment, the division's 4th Brigade Combat Team was organized and became the first cohesive brigade combat team sent directly into combat by the Army. The 1st Battalion, 184th Infantry Regiment from the California National Guard served as one of its two infantry battalions, and there was an attachment from the Hawaii National Guard, the 2/299th Infantry. The 48th Brigade Combat Team from the Georgia National Guard also served with the 3rd Infantry Division, covering the area south of Baghdad.
The 3rd Infantry Division redeployed to Fort Stewart and Fort Benning in January and February 2006, then in November, the Army announced the 3rd Infantry Division was scheduled to return to Iraq in 2007, making it the first Army division to serve a third tour in Iraq, this time to lead "The Surge."
By summer 2010, nearly the entire division had deployed to Iraq or Afghanistan. But the mission of the 3rd Infantry Division in Iraq was about to change.
On Sept. 1 of that year, President Barack Obama announced that American "combat operations" in Iraq were officially over, to be replaced by "stability operations" and "security force assistance" as part of Operation New Dawn.
As part of stability operations, 3rd Infantry Division units in Iraq were to serve as a third-party armed force to help the host nation (Iraq) protect its population. As a part of security force assistance, they were to help the host nation security force improve its capabilities to defend itself, its people and its territory by advising, training and assisting its security forces.
Today, Fort Stewart is known as the Army's home and has earned the Army Community of Excellence Award an unprecedented six times in 2004, 2005, 2006, 2009, 2012 and 2015.
Organizations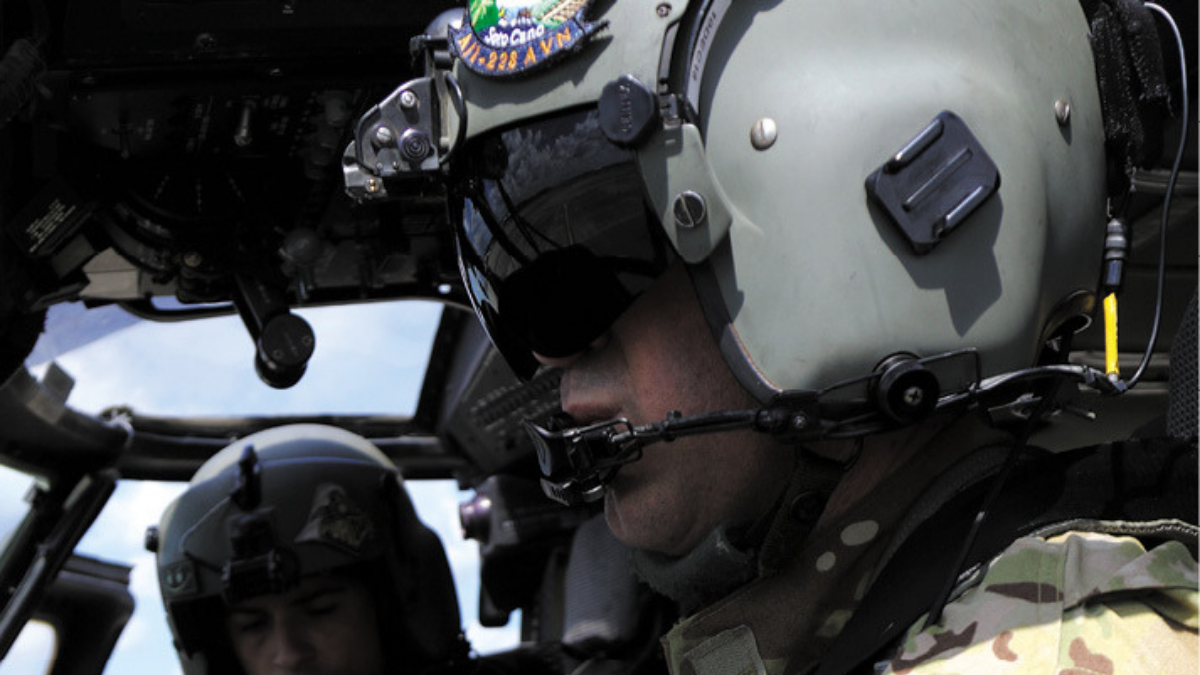 3RD INFANTRY DIVISION
The 3rd Infantry Division is based at Fort Stewart, Fort Benning and Hunter Army Airfield in Georgia. The division boasts a storied history of valorous service in World War I, World War II, Korea, and operations Iraqi Freedom and New Dawn. Additionally, units from the division deployed and fought in operations Desert Storm and Enduring Freedom. The division was the first conventional U.S. unit to enter Baghdad during the 2003 invasion and the first division to serve four tours in Iraq.
The division's famous designation "Rock of the Marne" was earned at the Marne River near Chateau-Thierry on July 15, 1918. When flanking units retreated, then division commander, Maj. Gen. Joseph Dickman, told French Allies, "Nous resterons la" (we shall remain here). This motto is on the 3rd Infantry Division's distinctive insignia.
NCO ACADEMY
The Noncommissioned Officer's Academy at Fort Stewart hosts basic leader and master leader courses. The academy produces next generation NCOs who are committed, competent and trusted professionals of character capable of thriving in chaos, adapting and winning in a complex operational environment.
The 22-day Basic Leader Course focuses on basic leadership training. The course instills leader skills, knowledge and the attributes needed to lead a team or squad-size unit. The course provides the foundation for further training and development and builds functional leadership competences.
The 15-day Master Leader Course focuses on leadership, management, operations and communications that prepare leaders in their transition from a tactical leader to an operational leader.
Arrival

ARRIVAL
See the Getting To & Around Hinesville and Savannah chapter on Page 19 for information about local airports, train service and public transportation. The closest commercial flights land at Savannah/Hilton Head International Airport, about 40 miles from the base. Soldiers should contact the Marne Reception Center at 912-767-0115 to arrange transportation to Fort Stewart where soldiers will report in and in-process.
SPONSORSHIP
Contact your sponsor with your estimated arrival time and flight information if applicable before your arrival at Fort Stewart or Hunter Army Airfield.
Sponsorship is vital to the relocation process. Don't PCS without talking to your sponsor before departing for Fort Stewart or Hunter Army Airfield. Your sponsor will answer any questions you have about the base and the local area, make lodging or dorm arrangements and meet you upon arrival. Your sponsor will be there to help you and your family until you are settled into your new community.
If you have not been in touch with a sponsor and your departure is nearing, contact your gaining unit or call the Marne Reception Center at 912-767-0115.
DRIVING DIRECTIONS
Cellphone use by the driver of a moving motor vehicle is prohibited on all Department of Defense installations unless the cellphone is used with a hands-free device.
From Savannah/Hilton Head International Airport to Fort Stewart
Follow the signs from the airport to Interstate 95 south. From I-95, take the exit for Highway 144 (Fort Stewart and Richmond Hill). Turn right at the off-ramp stop sign, and stay on Highway 144 through post. Follow the signs to the Marne Reception Center.
From Savannah/Hilton Head International Airport to Hunter Army Airfield
From the airport, follow the signs to take Interstate 95 to Exit 99A and then merge onto Interstate 16E toward Savannah. Follow I-16E to Exit 164A to Interstate 516E. Follow I-516E for 4.3 miles, then turn right onto Montgomery Street and follow directional signage to Hunter Army Airfield main gate.
From Interstate 95
Fort Stewart is readily accessible by way of the major East Coast thoroughfares: U.S. routes 17 and 84 and interstates 16 and 95. The Stewart garrison area is in the middle southern portion of the reservation, adjacent to Hinesville.
The heavily wooded reservation is bisected in several places by paved roads, including GA-119, running north to south from Pembroke to Hinesville. To reach the garrison area from Savannah, drive west on I-16 or drive south on Abercorn Street extension GA-144 to I-95 south, then exit toward Jacksonville, Florida. Continue south on I-95 to Exit 90 to Fort Stewart. Travel
Highway 144 through the reservation for about 22 miles to signs indicating a left turn to the cantonment area. If you are traveling from Atlanta, drive south on I-75 to Macon, then take I-16 to Pembroke. From Pembroke, follow GA-119 to the cantonment area. If northbound on I-95, follow Exit 76, which is the Midway/Hinesville exit. The major highway passing through Hinesville is U.S. 84, and the two main routes to Fort Stewart on the east and west edges of town are clearly marked on this road.
CHECK-IN PROCEDURES
Marne Reception Center
Fort Stewart, 486 Pony Soldier Ave.
912-767-0115
www.stewart.army.mil/my-fort/newcomers-1
All soldiers, whether being assigned to Fort Stewart or Hunter Army Airfield, must sign in at the Marne Reception Center. Bring the original copy of your signed DA 31, your orders to include all amendments, your military clothing records, your medical and dental records, personal documents (driver's license, insurance card and vehicle registration) and your common access card. In-processing takes approximately seven days.
The Newcomer's Fair is held every other week at Club Stewart. This fair features agencies and businesses from the installation and surrounding community. Spouses and children are welcome to attend. Call 912-767-0434 for more information.
TEMPORARY LODGING
IHG Army Hotels
Fort Stewart, Building 4951 912-369-6962
Hunter AAF, Building 6007 912-355-1060
www.ihg.com/armyhotels
IHG Army Hotels at Fort Stewart and Hunter Army Airfield provide safe, comfortable and clean accommodations for military members and their families who are being assigned to the installations. Amenities include free internet access, kitchenettes, complimentary breakfast and housekeeping services. Pet-friendly units are available. Reservations are recommended.
For more information on amenities and current room rates at each location, check the IHG Army Hotels website.
Getting Settled

HEALTH CARE
MEDDAC Fort Stewart-Hunter Army Airfield provides health services in support of the Stewart-Hunter community. The beneficiary population includes active-duty soldiers, retired military personnel and all eligible family members. Services are provided at Winn Army Community Hospital and several clinics, including Tuttle Army Health Clinic, Richmond Hill Medical Home, Hawks Troop Medical Clinic and North Troop Medical Clinic.
Winn Army Community Hospital
Fort Stewart, Building 302 912-435-6965
Appointment Line 912-435-6633
Pharmacy 912-435-6040/6041
https://winn.amedd.army.mil
Winn Army Medical Center offers primary care, pediatrics, obstetrics and gynecology, physical and occupational therapy, social work services, behavioral medicine services, nutrition care, internal medicine, optometry, emergency medicine, dermatology, preventive medicine, urology, radiology, laboratory and pharmacy services. A variety of free educational classes is also offered, such as tobacco cessation, family strategies for staying healthy, breast-feeding support, child birth classes and diabetes education. For more information about classes offered, call 912-435-6965.
Dental care services are available for active-duty military. Family members of active-duty personnel are encouraged to use the TRICARE Dental Program. Program information is available by visiting www.tricare.mil/CoveredServices/Dental/TDP.
TRICARE
TRICARE is the health care program for active-duty and retired service members, their families and survivors. TRICARE provides health plans, prescriptions, dental plans and other special health programs to its beneficiaries. TRICARE's mission is to enhance the Department of Defense and the nation's security by providing health support for the full range of military operations and sustaining the health of all those entrusted to their care.
TRICARE offers a range of health care plans. TRICARE Prime is the mandatory health care option for active-duty service members. Family members of active-duty service members, retired service members and their families may also use this option. If you use TRICARE Prime, you are assigned a primary care manager at a military or network provider who delivers most of your care. If you need care your PCM cannot provide, you are referred to a specialist. Active-duty service members and their families pay nothing out of pocket for this option; however, there is less freedom to choose your provider. On Jan. 1, 2018, TRICARE Standard and Extra were combined into a new plan, TRICARE Select. Select is a standardized fee-for-service plan available to family members of active-duty service members, retired service members and their families. After you enroll in TRICARE Select, you may schedule an appointment with any TRICARE-authorized provider. Referrals are not required, but you may need prior authorization from your regional contractor for some services. You will pay a copay or cost share based on the type of care and provider you see. Costs for Select vary, but you will pay an annual deductible as well as a percentage of covered services. Non-network providers may charge up to 15 percent more than the TRICARE allowable charge; you are responsible for these extra charges. TRICARE also offers plans for remote and overseas locations, reserve military members, young adults who are no longer covered under regular TRICARE coverage and other scenarios.
TRICARE coverage is completely portable, so it moves with you when you relocate. Follow these simple steps to ensure you have no break in coverage when you move:
Do not cancel your TRICARE Prime enrollment option before you move.
Update your personal information in DEERS immediately when you arrive at your new location.
Select a new primary care manager.
If you are already using TRICARE Select, moving is easy. When you arrive at your new location, update your personal information in DEERS. Then find TRICARE-authorized providers in your new area. Remember, you may have a new regional contractor and claims filing address.
TRICARE's online tools can help you find and compare plans that you are qualified to use. Beginning in 2019, however, TRICARE will allow you to switch between plans only if you have a "qualifying life event" such as the birth of a baby or a move. For a complete description of the types of coverage programs and regions, visit www.tricare.mil. For more information about recent changes to TRICARE, visit https://tricare.mil/changes.
HOUSING
Housing Services Office

Fort Stewart, Building 253 912-767-4278
Hunter AAF, Building 1287 912-315-5327
www.stewart.army.mil/my-fort/soldiers/official-mail-and-distribution-center
The Fort Stewart and Hunter Army Airfield Housing Services Offices are ready to help you transition to your new home and community. Use the offices' resources to become familiar with available housing options and support services. When you arrive at Fort Stewart and Hunter Army Airfield, visit the HSOs for valuable information, counseling and guidance before signing any lease or sales contract for housing.
Unaccompanied Housing
www.stewart.army.mil/my-fort/soldiers/barracks
Single soldiers in the rank E-1 to E-5 are assigned barracks rooms upon arrival. On Fort Stewart and Hunter Army Airfield, there are two basic types of barracks. The first type of barracks provides an entrance to a shared common area with a kitchen, washer and dryer, and shared bathroom. It also has a private bedroom on the left and right side of the common area. The second type of barracks is a two-person room with a shared common area and shared bathroom. Residents in these rooms share a common area with a kitchen sink, refrigerator and microwave. There are a limited number of rooms that have either a stove or cook top. Each building has a shared community laundry room.
All single soldiers must first report to the Marne Reception Center (486 Pony Soldier Ave.) on Fort Stewart. Soldiers will be assigned temporary barracks for the duration of in-processing requirements. Upon completion, barracks room assignments will be made by their brigade's Unaccompanied Housing Office in the brigades' footprint.
Soldiers desiring to reside off post may request and receive a Certificate of Non-Availability once the overall installation barracks occupancy rate is 95 percent or greater. If a brigade's occupancy rate is at 95 percent, and the chain of command does not want their soldiers housed in another brigade footprint, an exception to policy must be submitted.
Unaccompanied NCO and Officer Housing
Fort Stewart, 355 Courage Loop
912-408-2501
www.fortstewartsinglesoldierliving.com
Unaccompanied soldiers in the rank of staff sergeant through captain are eligible to live in the exclusive Marne Point community at Fort Stewart. Marne apartments are available at the staff sergeant, without-dependent BAH rate.
Marne Point consists of 334 one- and two-bedroom, garden-style apartments, which feature private bedrooms and baths, full kitchens and living rooms. Every apartment has a private entranceway and is equipped with a walk-in storage closet, an automatic ice maker, Whirlpool appliances, a microwave, and a washer and dryer. The 9-foot ceilings provide an open, airy feel.
The rent also includes all utilities (including electricity, water and sewer), cable, internet and rental insurance. Marne Point also has a state-of-the-art community center with clubhouse, full basketball court, heated pool, car wash station and running trails. The clubhouse features an entertainment room with a large-screen TV, two billiards tables, and a business center with a fax and photocopy machine, computer internet access and printers.
Soldiers from both Fort Stewart and Hunter Army Airfield are eligible to apply for Marne Point apartments, which are managed by Balfour Beatty Communities, the post's partner, which also manages all privatized family housing for Stewart and Hunter.
Military Family Homes
Fort Stewart, Building SO50 912-408-2480
www.fortstewartfamilyhomes.com
Hunter AAF, 1 Gannam Ave. 912-459-2133
www.hunteraafhomes.com
At Fort Stewart and Hunter Army Airfield, military family housing is privatized. In addition to your option to purchase and rent housing in the local community, you may choose to live in privatized housing by signing a tenant lease agreement with Balfour Beatty Communities, which owns the family housing and is responsible for constructing, maintaining, repairing and managing the community.
For comprehensive information about homes and amenities in the Fort Stewart and Hunter Army Airfield privatized housing community, visit the Fort Stewart and Hunter Army Airfield Family Homes websites.
MAIL
Postal Services
Fort Stewart, Building 418B 912-767-4306
Hunter AAF, Building 1212 912-315-5623
www.stewart.army.mil/my-fort/soldiers/official-mail-and-distribution-center
Sponsors can help incoming personnel with mail forwarding arrangements.
PETS
Veterinary Services
Fort Stewart, Building 1180 912-435-7387
www.fb.com/FortStewartPets
Hunter AAF, 1030 Flying Fortress Road 912-435-7387
https://phc.amedd.army.mil
The veterinary clinics provide care for the pets of authorized military personnel. The facilities offer wellness exams, a variety of vaccinations and tests, microchipping and sick-call appointments. Treatment is by appointment only and services may vary at each facility; call for more information. Due to limited resources, most veterinary emergency cases are best served through a full-service civilian veterinary hospital; see the Military Buyer's Guide tab to connect with local veterinarians.
All pets residing on post must be registered with the clinics, be current on vaccinations and be microchipped. All lost pets found on Fort Stewart are taken to the Fort Stewart clinic's stray animal facility. Be sure to check with the vet clinic if you have lost your pet. The clinic also offers adoptions. Lost pets that are not microchipped or claimed after three business days will be put up for adoption.
RELIGIOUS GUIDANCE
Chapels
Fort Stewart
Building 500 912-767-5409/1820
Building 610 912-767-8801/7708
Building 2125 912-767-5409
Hunter AAF
Building 145 912-315-5515
www.stewart.army.mil/about/Garrison/garrison-staff-offices/chaplain
The U.S. Army Chaplains Corps is dedicated to preserving your right to worship. It provides, or finds a way to provide, for a broad spectrum of worshipers. If you are seeking spiritual support for any denomination or faith group, it will do its best to assist you.
The chapels at Fort Stewart and Hunter Army Airfield provide worship opportunities as well as various types of counseling and seminars focused on pre-marital, marital, religious, stress, grief and loss issues. All counseling sessions are covered by privileged communication.
VEHICLE REGISTRATION
Private vehicles do not have to be registered with Fort Stewart or Hunter Army Airfield, but all vehicles on base must be insured and license plates must be current. Georgia state traffic laws apply on base; see the Getting To & Around Hinesville and Savannah chapter for more information. All vehicles entering or leaving base are subject to search.
Serving You

DINING
Fort Stewart
Club Stewart
Building 405 912-767-4717
Corner Grill (at Stewart Bowling)
Building 450 912-767-4273
DIVARTY Thunder Cafe
Building 3003 912-435-0543
Marne Bistro
Building 726 912-767-4180/4178
Marne Dining Facility
Building 207 912-767-5235
NCO Academy Dining Facility
Building 19225 912-767-4991
Spartan Dining Facility
Building 8439 912-435-7879
Strike Zone (at Marne Bowling)
Building 402 912-767-3293
Thunder Run
Building 405 912-767-4372
Hunter Army Airfield
Consolidated Dining Facility
Building 110 912-315-5009/5005
For hours of operation, menus and special event information, visit www.stewart.army.mil/my-fort/newcomers-1/dining-facility-schedule and https://stewarthunter.armymwr.com.
EDUCATION
Army Education Centers
Fort Stewart, Building 100 912-767-8331
Hunter AAF, Building 1290 912-315-6130
www.stewart.army.mil/my-fort/soldiers/education-center
The Army Continuing Education System provides education assistance worldwide to benefit active-duty, National Guard and reserve soldiers, family members, government employees and retirees. Army Education Centers provide education counseling, academic and military testing services, financial aid information and other educational resources.
Several universities are represented at Fort Stewart and Hunter Army Airfield: Central Texas College, Columbia College, Embry-Riddle Aeronautical University, Savannah Technical College and Webster University. For more information on these and other educational opportunities at Fort Stewart and Hunter Army Airfield, visit the education centers' website.
FAMILY SUPPORT
Army Community Service
Fort Stewart, Building 86 912-767-5058/5059
Hunter AAF, Building 1286 912-315-6816
www.stewart.army.mil/index.php/about/Garrison/acs
The Fort Stewart and Hunter Army Airfield Army Community Service program provides the Army community with real-life solutions to enhance quality of life. ACS helps maintain the readiness of soldiers, families and the community by developing, coordinating and delivering services to promote self-reliance, resiliency and stability. ACS provides training classes, one-on-one counseling, support groups and family advocacy to active-duty members, retirees, reserve members, National Guard members and their family members. It equips people with the skills and support they need to face the challenges of military life through a variety of programs that address employment readiness, family advocacy and readiness, financial readiness, new parent support, relocation, substance abuse, victim advocacy, volunteering and more. For a full list of ACS programs and resources, visit the ACS website.
Child Development Centers
Fort Stewart
Building 403 912-767-3202
Building 475 912-767-1038
Building 5500 912-767-9662
Building 7100 912-767-1141
https://stewarthunter.armymwr.com/programs/childcare
Hunter Army Airfield
Building 148 912-315-1067
Building 8807 912-315-9018/9032
https://stewarthunter.armymwr.com/programs/childcare-1
The Child Development Centers offer full-day and part-day care for children 6 weeks to 5 years old, Georgia prekindergarten and hourly care on a space-available basis with reservations. The centers are nationally accredited and provide safe, nurturing environments that promote the social, cognitive, language and physical development of youngsters.
Children of active-duty military personnel, DOD civilian personnel, reservists on active duty and DOD contractors are eligible. Fees are based on total family income.
Exceptional Family Member Program
Fort Stewart, Building 86 912-767-0259
Hunter AAF, Building 1286 912-315-6816
www.stewart.army.mil/about/Garrison/acs/EFMP
This program provides special-needs families with information and referral services.
School Liaison
Fort Stewart, Building 624 912-767-6533
https://stewarthunter.armymwr.com/programs/school-liaison-officer-2
The school liaison office is the connection between Fort Stewart and Hunter Army Airfield families and private and public schools. The office provides support to service members during all stages of transition and deployment to ensure children receive every opportunity for quality education. School liaison officers make sure incoming and exiting families have information about local schools, graduation requirements, after-school services and
programs, youth sponsorship programs and home schooling.
School Age Centers
Fort Stewart, Building 5655 912-767-4491
Hunter AAF, Building 6054 912-315-1011
https://stewarthunter.armymwr.com/programs/school-age-center
Army School Age Centers provide before- and after-school care as well as care during school breaks and closures. Children have access to computer labs and can receive help on daily homework assignments. Programs are nationally accredited and utilize standard curricula through formal partnerships with nationally recognized organizations such as 4-H and Boys & Girls Clubs of America.
Youth Activity Centers
Fort Stewart, Building 7338 912-767-5079
Hunter AAF, Building 6054 912-315-9781
https://stewarthunter.armymwr.com/programs/youth-services
The Youth Activity Centers are home to the middle school and teen programs that serve youth in grades 6-12. The facilities include a gymnasium, a computer lab and other activity rooms. Child & Youth Services program assistants are always available to provide interaction supervision with youth during open recreation hours. A homework tutor is on board to assist students with their homework. The technology club is led by a lab lead who is skilled in electronics and technology. Organized activities such as club meetings, cooking, sports and games are facilitated by trained program assistants and led by youth leaders.
Youth and teens must be registered and with Child & Youth Services to participate. There is no charge for middle school and teen activities with the exception of special activities such as dances, lock-ins and field trips. Various field trips are conducted during long school breaks. Field trip fees are only necessary when entrance fees are required at the field trip destinations. Transportation is free.
Youth Sports and Fitness
Fort Stewart, Building 7160 912-767-2635
Hunter AAF, Building 6054
912-315-5851/1011
https://stewarthunter.armymwr.com/programs/cys-services-sports-fitness
Youth sports and fitness programming offers a variety of sports, fitness and instructional program options for children and parents living on Fort Stewart and Hunter Army Airfield. Programs promote, support and encourage the development of character, athleticism, sportsmanship and healthy lifestyle skills.
FINANCIAL SERVICES
GeoVista Credit Union
Fort Stewart, Building 416 912-876-5156
Hunter AAF, Building 1282 912-354-6420
www.geovistacu.com
LEGAL SERVICES
Legal Offices
Fort Stewart, Building 709 912-767-8809/8819
Hunter AAF, 638 Horace Emmet Wilson Blvd.,
Suite 101 912-315-5115/5117
www.stewart.army.mil/my-fort/for-families/legal-assis
The legal assistance offices can provide legal assistance and advice to members of Fort Stewart and Hunter Army Airfield. Legal assistance is available for family law (divorce, paternity, support and adoption), estate planning (wills), landlord-tenant issues, taxes, military matters and special victim matters.
Generally, appointments must be set up, but some services can be provided on a walk-in basis, such as notary services, powers of attorney and informational papers on various legal topics. For more information on legal services, visit the legal assistance website.
LIBRARY
Fort Stewart, Building 411 912-767-2828
https://stewarthunter.armymwr.com/programs/hays-library
The Fort Stewart Hays Library has a variety of resources, including e-books, research and recreational computers, and children's programs. Visit the library's website for more information on upcoming events or to view the library's online catalog.
RECREATION
For information about the recreational programs at Fort Stewart and Hunter Army Airfield, visit Family and MWR online at http://stewarthunter.armymwr.com.
Aquatics
Fort Stewart
Building 439 912-767-3034
Building 8437 912-435-9306
Hunter Army Airfield
Building 919 912-315-2819
https://stewarthunter.armymwr.com/programs/aquatics
The aquatics program includes lap swimming, drown-proofing, water aerobics, swimming lessons and open swimming in indoor and outdoor pools. For more information on each installation's pools, visit the aquatics website.
Auto Skills Centers
Fort Stewart, Building 1503
912-767-3521/3527
Hunter AAF, Building 1288 912-315-6244
https://stewarthunter.armymwr.com/programs/stewart-auto-center
Do your own automobile maintenance at the Auto Skills Centers. Use the centers' lifts and special tools and equipment for all your DIY auto needs. The centers also have information on registering your vehicle for sale at the installation's auto resale lot.
Fort Stewart, Building 450 912-767-4273
https://stewarthunter.armymwr.com/programs/corkan-family-recreation
Strike up some family fun at the bowling centers. Shoe rental, bowling leagues and food are available at each center.
Fitness Centers
Fort Stewart
Building 439 912-767-3031
Building 608 912-767-5742
Building 708 912-767-4763
Building 8437 912-435-9306
Hunter AAF
Building 919 912-315-5078
https://stewarthunter.armymwr.com/categories/sports-and-fitness
The fitness centers at Fort Stewart and Hunter Army Airfield offer a variety of fitness equipment, classes, sports courts, personal training services and more. Amenities vary at each center. For more information on the centers and the intramural sports programs, visit the website.
Golf Courses
Fort Stewart, Building 2150 912-767-2370
https://stewarthunter.armymwr.com/programs/taylors-creek-golf-course
Hunter AAF, Building 8205 912-315-9115
https://stewarthunter.armymwr.com/programs/hunter-golf-course
Fort Stewart's Taylors Creek is an 18-hole, par-72 course with a clubhouse, pro shop and driving range. Hunter Golf Course is a regulation 18-hole golf course situated among sprawling Spanish oaks and mature Georgia pines. Both courses are open to the public. PGA professionals are available for instruction.
Leisure Travel Services
Fort Stewart, Building 419
912-767-2841/8609
Hunter AAF, Building 6020 912-315-3674
https://stewarthunter.armymwr.com/programs/leisure-travel
Find information and get military discount tickets for area and national attractions, including Walt Disney World, Universal Studios and more. Whatever travel destinations you seek, the Leisure Travel staff can help you plan your trips with assistance with hotels, all-inclusive resorts and even cruises.
Outdoor Recreation
Fort Stewart, Building 8325 912-435-8205
Hunter AAF, Building 8454 912-315-9354
https://stewarthunter.armymwr.com/categories/outdoor-recreation
The Outdoor Recreation facilities and programs at Fort Stewart and Hunter Army Airfield include recreation areas, campgrounds, paintball and shooting sports, hunting and fishing, and the Low Country Adventure Centers. These centers are a one-stop location for all your outdoor recreation needs. The centers provide a variety of outdoor recreation equipment for checkout at a nominal fee.
For more information on all the recreation areas and resources at Fort Stewart and Hunter Army Airfield, visit the Outdoor Recreation website.
Recreation Area
Fort Stewart, Hero and Lindquist roads
912-767-4273
https://stewarthunter.armymwr.com/programs/corkan-family-recreation
The Corkan Family Recreation Area offers affordable family fun with lots of great activities and reasonable prices right in your backyard. All of the recreation area's facilities are at the intersection of Hero and Lindquist roads.
The Corkan Family Fun Center features roller skating, laser tag, rock climbing, bounce houses and more. Cypress Creek Adventure Golf has 18 holes of miniature golf fun. Cypress Sam's Treehouse offers a multilevel indoor structure with seven ball blasters, slides, volcanoes and more than 6,000 Nerf balls to throw, shoot and play. There is also a soft play area for toddlers. The Splashpark at Cypress Creek has an 18-feature water spray park open to children up to 12 years old. This is a great place to cool off while having fun in the sun.
SHOPPING
Commissaries
Fort Stewart, Building 421 912-767-2076
Hunter AAF, 89 Haley St. 912-315-5219
www.commissaries.com
Save your hard-earned dollars when shopping for groceries at the commissaries.
Exchange
The Fort Stewart-Hunter Army Airfield exchange wants to be your first choice for shopping. It offers a price-match program that guarantees the lowest prices in town. Hours for services outside the main exchange vary, so call or visit the website for detailed information.
Main Exchange
Fort Stewart, Building 71 912-876-2850
Food Court
Arby's 912-876-4698
Boston Market 912-876-4698
Charleys Philly Steaks 912-876-4698
Qdoba Mexican Eats 912-876-4698
Starbucks 912-876-4713
Subway 912-876-4698
Services
Alterations 912-877-3900
Barbershop 912-876-0934
Beauty Shop 912-877-6111
Car Care 912-432-7374
Floral Shop 912-876-0598
Game Stop 912-877-2602
GNC 912-876-4994
Military Clothing and Alterations 912-368-4572
Mobile Center 912-369-9299
Optical Center 912-876-2488
Optometry Care 912-876-1101
Tactical Store 912-877-3075
2nd Brigade Mini Mall
Fort Stewart, Building 8040
Barbershop 912-877-2103
Mini Mall 912-877-3957
Subway 912-877-3097
6th Street Mini Mall
Fort Stewart, Building 3050
Barbershop 912-368-1716
Medical Equipment Supply Group 912-877-5712
Mini Mall 912-876-2351
Subway 912-877-3129
Brigade Troop Store and Barbershop
Fort Stewart, Building 706
Barbershop 912-876-0325
Brigade Troop Store 912-876-0340
Furniture Store and Services
Fort Stewart, Building 419
Coast Dental 912-257-7056
Coldstone Creamery 912-370-0077
Dry Cleaners 912-877-1720
Furniture Store 912-876-7560/7558
H&R Block 912-876-2224
Lock & Leave 912-876-2103
The Spa 912-877-4577
Other Fort Stewart Facilities
Burger King, Building 455 912-368-6618
Bryan Village Express, Building 7336 912-368-2237
Harmon Express, Building 7806 912-876-4230
Main Express, Building 417 912-876-0868
Marne Express, Building 939 912-876-8434
Popeyes, Building 703 912-368-0134
Winn Army Community Hospital Express, Building 302 912-435-6895
Hunter Army Airfield Exchange
Hunter AAF, Building 6020
Barbershop 912-692-0101
Burger King 912-459-1208
Dry Cleaners 912-459-4211
GNC 912-352-9122
Main Store 912-352-8380
Military Clothing 912-315-3920
Other Hunter Army Airfield Facilities
Corner Express, Building 931 912-354-4770
Gas Kiosk, Building 8804 912-459-1223
Laundromat, Building 1287 no phone
Popeyes, Building 931 912-459-0085
Travis Field Express, Building 272 912-964-6842