In Augusta-Richmond and Columbia Counties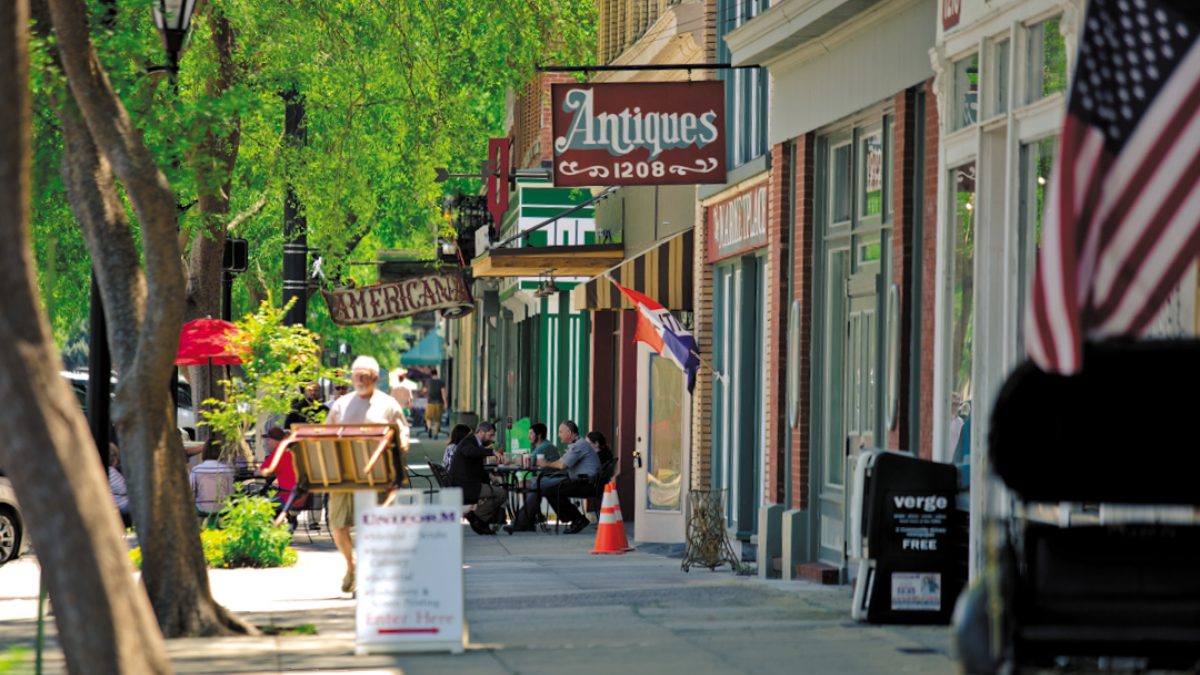 There is plenty to do in Georgia. Augusta-Richmond and Columbia counties boast a variety of entertaining activities — music, sports, theater, museums, parks and shopping. Relax in the 800-foot lazy river at Splash in the Boro, for instance, tee off at the world-famous Augusta National Golf Club or watch the pros during the Masters Tournament. Don't miss the Georgia-Carolina State Fair in Augusta or the chance to experience Dragon Con in September. And be sure to check out the Laurel and Hardy Museum.
Annual Events
ANNUAL EVENTS
Residents of Augusta-Richmond and Columbia counties will enjoy a variety of annual events, festivals and community gatherings.
Blind Willie McTell Blues Festival
http://blindwillie.com
This annual music festival celebrates influential bluesman Blind Willie McTell, who was born in Thomson. The festival is recognized as being one of the best, one-day, cultural events in the Southeast, and the lineups of musicians read like a who's who in blues, roots and Americana masters.
Dragon Con
www.dragoncon.org
Dragon Con is a four-day event comprising approximately 3,500 hours of panels, seminars, demonstrations and workshops, with over 30 specialized programming tracks for fans of science fiction, fantasy, comic books and other elements of fan culture. Since the late 1980s, tens of thousands have flocked to Atlanta for Labor Day weekend to participate in Dragon Con. Attendance has exploded, and each year the convention gets bigger and better — a record 80,000 attendees were estimated in 2017.
Freedom Fireworks Extravaganza
22B West Square
Washington, GA 30673..................706-678-5111
www.washingtonwilkes.org/annual-events
Named among USA TODAY's "Top 10 Small Town Celebrations in America" Washington's Freedom Fireworks Extravaganza is held July 3 with live music, a 90-foot zip line, bounce house, spider jump, food court and watermelon eating contest.
Georgia-Carolina State Fair
www.georgiacarolinastatefair.com
The Georgia-Carolina State Fair, held in October, has thrilled and entertained people for nearly 100 years at the fairgrounds in Augusta. The fair features free concerts, livestock shows, boxing and America's only "railroad carnival" that provides fair goers with numerous spectacular thrill rides, as well as great family rides.
Hephzibah Founders' Day
www.facebook.com/hephzibahfestival
Celebrate Hephzibah's birthday! The community, once called Brothersville, officially became the town of Hephzibah on Oct. 24, 1870. Bring the family for a fun day of crafts and inflatables, music and more and help celebrate the town's birthday. Bring your lawn chairs and enjoy the free musical entertainment.
The Masters Tournament
www.masters.com/en_US
The annual Masters Tournament, also known as The Masters or The U.S. Masters, is one of the four major championships in professional golf. The Masters is scheduled for the first full week of April, and it is the first of the majors to be played each year. Unlike the other major championships, the Masters is held each year at the same location, Augusta National Golf Club, a private golf club in Augusta. Since 1949, a green jacket has been awarded to the champion, who must return it to the clubhouse one year after his victory, although it remains his personal property and is stored with other champions' jackets in a specially designated cloakroom. Jack Nicklaus has the most Masters wins, with six between 1963 and 1986. Arnold Palmer and Tiger Woods have won four each.
Arts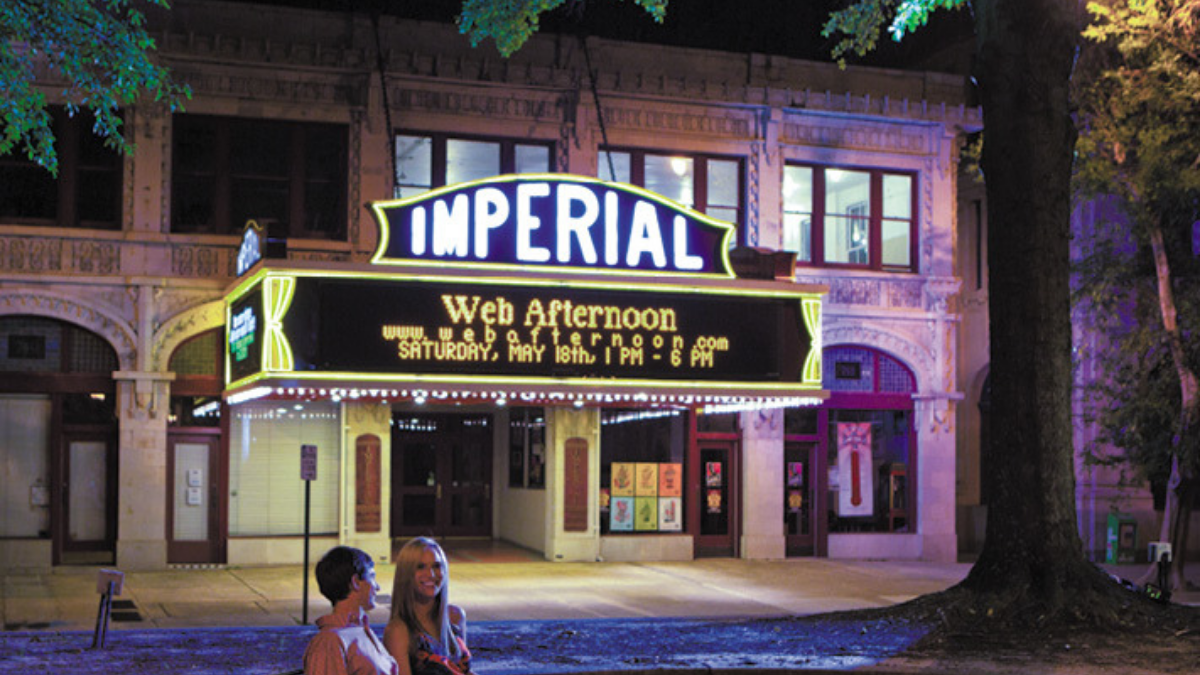 Residents of Augusta-Richmond and Columbia counties enjoy a wealth of artistic endeavors, from theaters to music to dance and more.
Augusta Choral Society
1301 Greene St.
Augusta, GA 30901 706-826-4713
www.augustacs.org
The Augusta Choral Society is an auditioned volunteer community chorus in Augusta. The chorus is made up of singers ranging in age from teenagers to senior citizens. The society performs four concerts each season with professional orchestral accompaniment.
Augusta Ballet
1301 Greene St.
Augusta, GA 30901 706-261-0555
www.augustaballet.org
Augusta Ballet's mission is to foster a culture of dance appreciation and support across a diverse audience of all ages in the Augusta community. Augusta Ballet does this by presenting high-quality classical and contemporary ballet performances, offering free (or low-cost) educational opportunities to local youth and offering unique events aimed at cultivating the next generation of ballet and dance audiences.
Imperial Theatre
749 Broad St.
Augusta, GA 30901 706-722-8293
www.imperialtheatre.com
The Wells was built by Jake Wells for presenting vaudeville and photoplays to the community. The theater opened on Feb. 18, 1918. After the acquisition of several other local theaters by Lynch Enterprises, the Wells Theatre was changed to the Imperial Theatre. Throughout the early 1900s, the theater continued to provide the city of Augusta and the surrounding area with great entertainment. Although it is a certainty that a large number of celebrities of the day must have graced the stage of the theater, only a few are documented in the archives. Among the earliest recorded appearances was the visit of Charlie Chaplin, who appeared at the theater April 18, 1918, selling Liberty war bonds. Today, the historic Imperial Theatre serves as downtown Augusta's home for the performing arts. Audiences can see ballet, Broadway plays and musicals, concerts, artists and more on the Imperial stage.
Revolutionary Days
22B West Square
Washington, GA 30673 706-678-5111
www.washingtonwilkes.org/annual-events
On the second weekend of February each year, patriotic and historical organizations from throughout the nation join with descendants of participants and the public, to celebrate the anniversary of the Revolutionary War Battle of Kettle Creek — the only Revolutionary Battle won in Georgia.
Symphony Orchestra Augusta
1301 Greene St., Suite 200
Augusta, GA 30903 706-826-4705
http://soaugusta.org
Continuing to focus on excellence in live music performance, Symphony Orchestra Augusta shares its love through a variety of concert series: Pops! at the Bell offers fan favorites from icons such as Olivia Newton John to the music of country favorites like Wynonna Judd and Leann Rimes. SOA's chamber series features ensembles and guest artists from around the world in an intimate setting. During the symphony series, patrons are provided impressive evenings filled with the sound of the full orchestra sharing familiar classics and thrilling contemporary works.
Westobou Festival
1129 Broad St.
Augusta, GA 30901 706-755-2878
http://westoboufestival.com
Ambitious and innovative, Westobou is an ever-evolving multiarts festival dedicated to enriching the cultural fabric, economic sustainability and social vitality of the region. Over the course of five fantastic days every autumn, the festival transforms downtown Augusta into a vibrant, creative playground where friends, family, neighbors and visitors connect and celebrate infinite creative possibilities. The five-day gathering's performances, exhibitions and screenings represent the best in music, dance, film, spoken word and visual arts — the world stage comes to Augusta.
Museums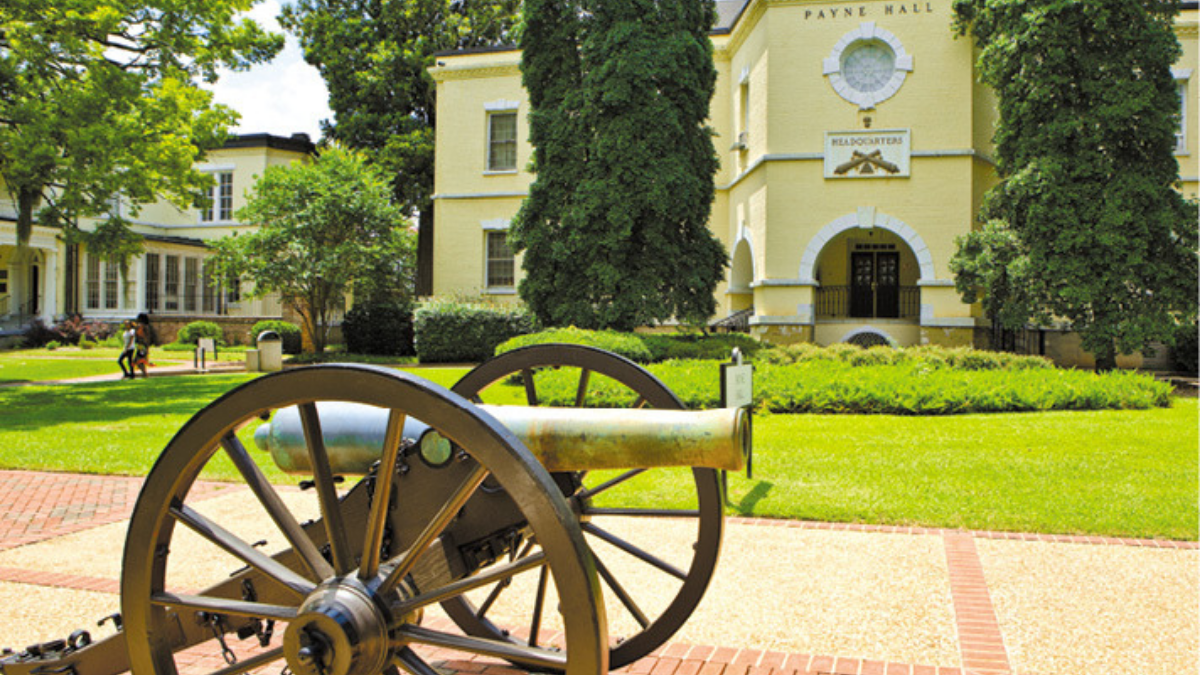 Learn about Georgia's history and cultural contributions by visiting any one of the many local museums.
Augusta Arsenal at Georgia Regents University
2500 Walton Way
Augusta, GA 30904 706-737-1405
www.augustamuseum.org/Augusta-Arsenal
The Augusta Arsenal was originally constructed circa 1815 near the Savannah River just above the city of Augusta. Not long after the arsenal was occupied in 1819, nearly all the members of the garrison died in a fever epidemic. Due to this event, the government decided to relocate the facility to a healthier environment. In November 1826, a tract of approximately 70 acres was purchased for this purpose. During 1827 and 1828, the Augusta Arsenal buildings were dismantled and reconstructed. All of these structures survive as administrative facilities for Georgia Regents University. The arsenal is open for self-guided tours during daylight hours. Call 706-737-1405 for more information.
Augusta Museum of History
560 Reynolds St.
Augusta, GA 30901 706-722-8454
www.augustamuseum.org
Visit the region's home for history. Featured are a number of permanent exhibitions, including the award-winning Augusta's Story, a 12,000-year journey through local history; a restored 1917 steam locomotive; special exhibits: "The Godfather of Soul, Mr. James Brown," "Celebrating a Grand Tradition, the Sport of Golf"; and five life-size statues of golf's greatest players.
Imagination Station
965 Hickman Road
Augusta, GA 30904 706-726-3506
www.imagineaugusta.org
The Imagination Station is a member-run children's museum featuring interactive educational exhibits and occasional programming. The exhibit space includes Sensorimotor Corner, the Fixer Upper, Science Corner, the Preliteracy Room and the Art Studio. Imagination Station focuses on providing quality educational exhibits for children up to age 6 and parents.
Laurel and Hardy Museum
250 N. Louisville St.
Harlem, GA 30814 706-556-0401
www.laurelandhardymuseum.com
Dedicated to one of the world's greatest comedy duos, Laurel and Hardy, the museum contains artifacts, memorabilia and a theater room to watch any of the 106 movies they made together. The display items have been donated by fans from around the world, and each year thousands come to Harlem to pay homage to "The Boys." Harlem is the birthplace of Oliver Hardy, half of the world-famous duo. Admission is free, and patrons are encouraged to stay and watch a movie or two.
Lucy Craft Laney Museum of Black History
1116 Phillips St.
Augusta, GA 30901 706-724-3576
www.lucycraftlaneymuseum.com
The Lucy Craft Laney Museum is the only museum of African-American history in the Central Savannah River Area (Augusta and its Surrounding Areas). The museum, which opened in 1991, is in a house that was the former home of Miss Lucy Craft Laney. Laney dedicated her life to providing educational opportunities for black youth in the Augusta area. She started the first kindergarten for black children in Augusta and founded the Lamar School of Nursing for black women.
Morris Museum of Art
1 Tenth St.
Augusta, GA 30901 706-724-7501
www.themorris.org
Spend the afternoon uncovering the stories within each gallery at the Morris Museum of Art. As the first museum dedicated to the art and artists of the South, the Morris has plenty of secrets and stories to reveal. With a full calendar of events ranging from art workshops and artist receptions to trunk shows and film screenings, there are also plenty of ways to do more than just look at the art. But if you prefer to just look, make sure you stop by the museum on Sunday for a free guided tour.
Robert Toombs House
216 E. Robert Toombs Ave.
Washington, GA 30673 706-678-2226
https://gastateparks.org/RobertToombsHouse
Preserving the home of one of Georgia's most notorious residents — planter, lawyer, state legislator, U.S. Congressman and Senator, Confederate Secretary of State and brigadier general in the Army of Northern Virginia — facilities at this historic site include a museum, guided and self-guided tours, a picnic area and bus parking. Leashed pets are allowed on historic site trails but not in the buildings.
Washington Historical Museum
308 E. Rober Toombs Ave.
Washington, GA 30673 706-678-2105
www.historicwashingtonga.com/washington-historical-museum
Home to a collection of objects that tell Piedmont, Georgia's story, and located in an 1835 home inside the city's historic district, the Washington Historical Museum serves as the city's material culture archive with more than 200 years of history. Check the website for information about tours and special events.
Parks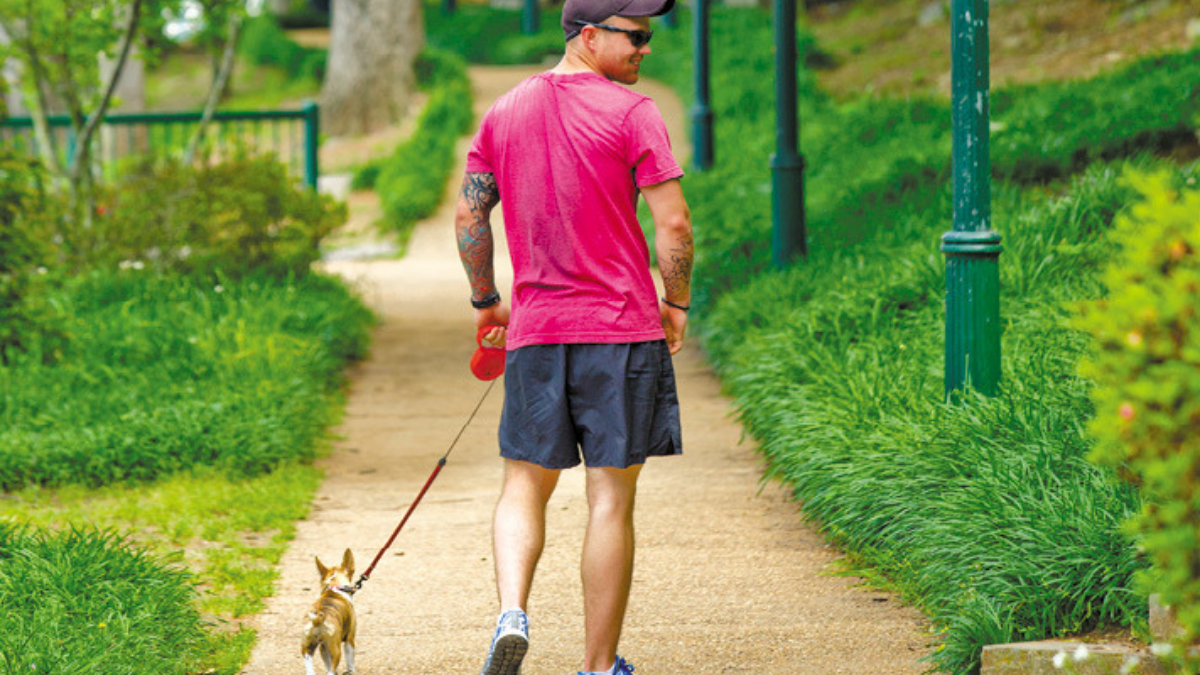 Check your community's parks and recreation listings to see more of what your local area has to offer.
August Canal National Heritage Area
1450 Greene St., Suite 400
Augusta, GA 30901 706-823-0440
http://augustacanal.com
Enjoy the Augusta Canal on foot, by bicycle, canoe or kayak. Fish from the banks, watch for wildlife or relax on a guided tour aboard a replica canal cargo boat. Hikers, cyclists and runners regularly head for the Augusta Canal's wide, level towpath, once used by mules to pull canal boats to the canal headgates. Additional trails into wooded and urban areas add variety to the outdoor experience.
Hamburg State Park
6071 Hamburg State Park Road
Mitchell, GA 30820 478-552-2393
http://georgiastateparks.org/hamburg
With modern-day facilities amidst reminders of days gone by, Hamburg State Park offers a wonderful mix of history and outdoor recreation. A campground offers shaded sites along the edge of quiet Hamburg Lake fed by the Little Ogeechee River. Anglers can enjoy fishing for largemouth bass, crappie and bream, as well as boat ramps and a fishing pier. Wildlife enthusiasts should look for turtles, alligators, raccoons, deer, birds and other animals that live within the park. The restored 1921 water-powered gristmill is still operational and used to grind corn during events. The park's museum is also open during events, displaying old agricultural tools used in rural Georgia.
Mistletoe State Park
3725 Mistletoe Road
Appling, GA 30802 706-541-0321
www.gastateparks.org/Mistletoe
Located on 71,100-acre Clarks Hill Lake near Augusta, this park is known as one of the finest bass fishing spots in the nation. Boat ramps provide easy access to one of the Southeast's largest lakes. During the summer, guests can cool off at the sandy beach or on miles of shaded nature trails. Many programs are hosted throughout the year, such as astronomy programs, concerts and nature walks. Mistletoe State Park has 10 fully equipped cottages on the lake, five of which are log cabins. The campground is situated on a peninsula, offering spectacular views of both sunset and sunrise over the open water. A four-bed tent cabin with electricity and water faces the lake. Overnight guests may rent canoes to explore the large lake.
Shopping
From malls and major department stores to unique boutiques and souvenir shops, there's something for every taste and budget.
Augusta Mall
3450 Wrightsboro Road
Augusta, GA 30909 706-731-8850
www.augustamall.com
Augusta Mall is an upscale two-level super-regional shopping mall with four department stores and nearly 100 clothing, electronics, health and beauty, home and shoe stores. Featuring more than 15 specialty stores and 20 eateries, the mall also offers a military discount at select stores. Visit the website for details.
Surrey Center
471 Highland Ave.
Augusta, GA 30904 706-722-5561
http://surreycenter.com
Surrey Center's boutique shops carry the latest trends in accessories and apparel at a dozen shops. There are a number of services of specialty items like a beauty salon and butcher shop. Find food for any taste at one of the 10 locally owned restaurants.
The Augusta Market on the River
15 Eighth St.
Augusta, GA 30901 706-627-0128
www.theaugustamarket.com
Shop for local fruits, veggies, honey, baked goods and coffee along with locally made art, home decor, accessories and more at the Eighth Street Plaza. During summer months, kids can play in the fountain. The market is open seasonally; check the website for dates of operation and hours.
Sports and Recreation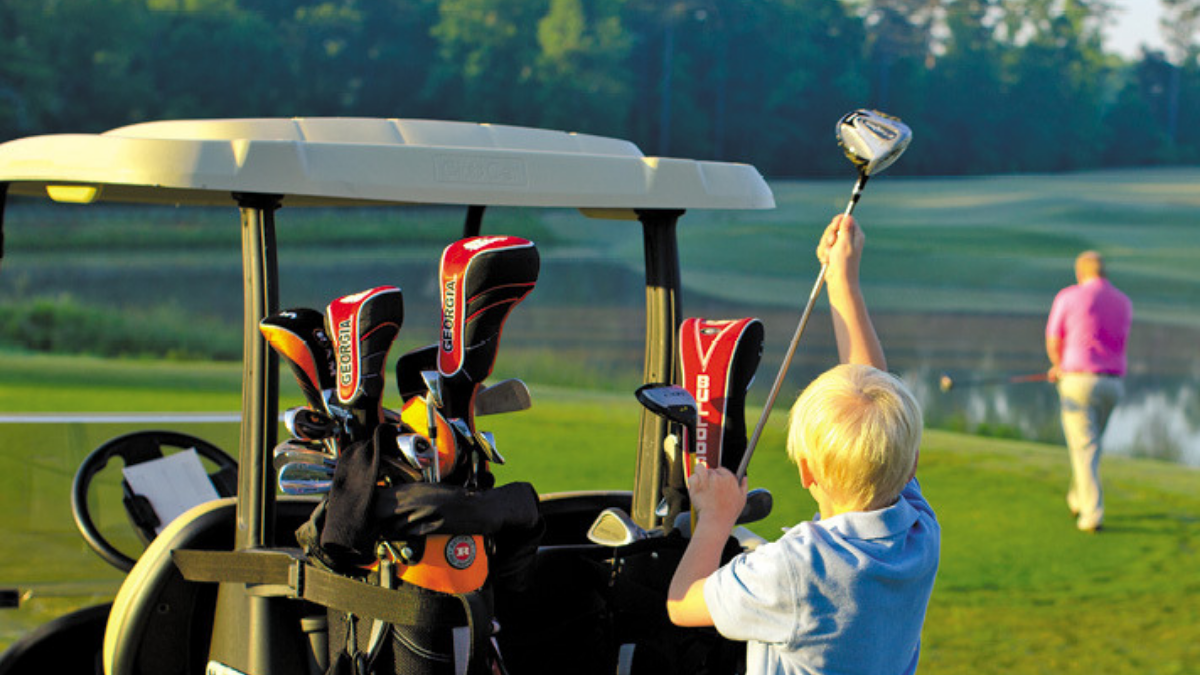 Whether you're looking to take in a game or cool off with a trip down a waterslide, Augusta-Richmond and Columbia counties offer a variety of recreational opportunities.
Augusta GreenJackets
78 Milledge Road
Augusta, GA 30904 706-922-9467
http://augusta.greenjackets.milb.com/index.jsp?sid=t478
Augusta's minor league baseball team, the Augusta GreenJackets, plays at Lake Olmstead Stadium from April through September. The team has been a Class A affiliate of the San Francisco Giants since 2005 and plays in the South Atlantic League. The GreenJackets last clinched the division and league in 2008. The team is named in honor of The Masters golf tournament where the winner receives a green jacket.
Bear Hollow Zoo and Memorial Park
293 Gran Ellen Drive
Athens, GA 30606 706-613-3580
www.athensclarkecounty.com/Facilities/Facility/Details/1
Located in Memorial Park's hardwood forest, natural habitat exhibits of nonreleasable native wildlife are used to teach about wildlife and the environment. Resident animals include three black bears, including siblings Athena and Yonah, bobcats, white-tailed deer, river otters, owls, a bald eagle and more than 120 species of wild, free-living animals.
Durhamtown Off-Road Resort
2350 Randolph Church Road
Union Point, GA 30669 706-622-4108
www.durhamtown.com
This old-style resort boasts a sporting clay course, fishing, paintball, ATV riding, archery range, pistol and rifle range, cabins, camping and a pavilion for cookouts. Durhamtown offers 14 tracks and 150 miles of one-way trails and riding suitable for all types and skill levels of riders. It offers more than 6,000 continuous acres along the North Fork of the Little River, teeming with wildlife. The plantation has an abundant population of turkey and wild hog, miles of ATV and dirt bike trails, and racing courses.
Golf
Georgia has more than 150 golf courses, clubs and schools as well as the Masters Tournament played each year at Augusta National Golf Club in Augusta. A variety of public and country club courses are available in the area, including the 18-hole Forest Hills Golf Club, an award-winning course where greats like Phil Mickelson and Davis Love III have played, and Goshen Plantation Golf Club, one of the best public courses in the state. For a full list of public and private courses in Georgia, visit www.golflink.com/golf-courses/state.aspx?state=GA.
PDGA International Disc Golf Center
3828 Dogwood Lane
Appling, GA 30802 706-261-6342
www.pdga.com/idgc
The region's love of golf knows no bounds, and that is clear at the Professional Disc Golf Association International Disc Golf Center, the world's premier destination for the sport of disc golf. It features a clubhouse with 2,700 square feet of amenities and attractions that will make your visit a unique experience. With a state-of-the-art training center, practice putting greens and three demanding championship caliber courses, the International Disc Golf Center will challenge and improve every aspect of your game.
Splash in the Boro Family Water Park & Aquatic Center
1388 Highway 24 E
Statesboro, GA 30461 912-489-3000
www.splashintheboro.com
Jump into 768,000 gallons of fun, ride on one of the park's wild slides or relax on the lazy river. The park includes a five-lane mat racer slide and spray ground, three waterslides, two body slides, one inner tube slide and a zero-depth entry play pool designed to accommodate a variety of ages with low-level water. The 800-foot lazy river encircles the play and leisure pools. Pools are open year-round under a portable dome structure. Water park enthusiasts will enjoy full amenities of a big city facility on an economical budget, just an hour and half from Fort Gordon. Visit the website for more information on hours and ticket prices.