In Augusta-Richmond and Columbia Counties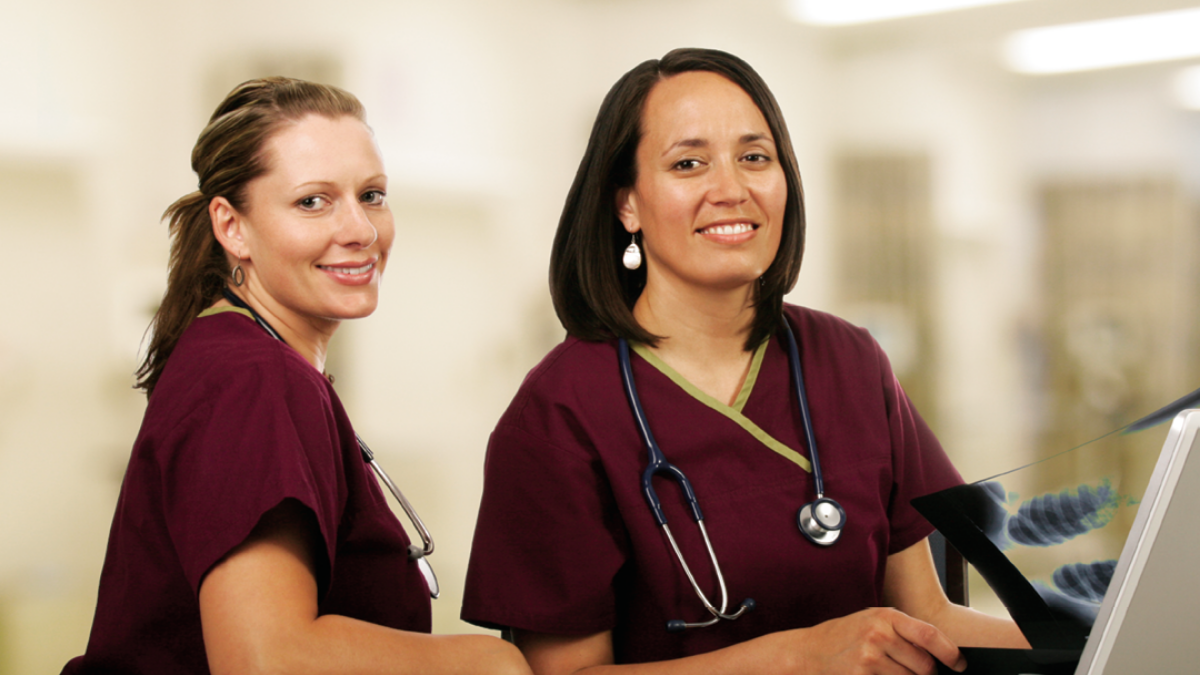 There are many health care services in Augusta-Richmond and Columbia counties for military, civilians and veterans, though implementation of the Affordable Care Act has changed established insurance options. The state of Georgia currently does not have a state-run health exchange, where you can get quotes directly. Instead, the federal health exchange will direct you to a number of approved insurance brokers and exchanges. Some of these are privately owned; others will direct you to publicly held, for-profit companies. Visit www.healthcare.gov for information on open enrollment for health care coverage under the national Affordable Care Act.
See the Military Buyer's Guide tab to connect with local hospitals and medical centers, health care centers and health care providers.
COMMUNITY HEALTH CARE CLINICS AND RESOURCES
A community health center or clinic is customarily the place to go for those who have no health insurance or have limited income or ability to pay medical fees. Such clinics accept most insurance and provide affordable, comprehensive health care by well-trained, professional staff. They also serve those who are uninsured and underinsured, and most are open to making sliding scale payment arrangements based on income and family size.
For a full list of community health centers in Georgia, visit the Georgia Association for Primary Health Care website at http://gaphc.org and select "Locations."
DENTAL CARE
The Georgia Dental Association website, www.gadental.org, is a useful place to start in finding a dentist with its roster lists. Select "Public Resources" then "Find a Dentist" from the home page and then search by address, name or specialty to find or verify a dentist, hygienist or dental assistant. You can also seek referrals from people you know who've had dental care in the area.
Consider the following to find the best dentist for your needs.
Are the office hours convenient for your schedule?
Is the dental office close to your home or office?
How are dental emergencies handled?
Does the office appear to be clean and well organized?
Is the staff helpful and friendly?
What are the financial policies and how is insurance handled?
A good relationship with your dentist is essential to good oral health care. So take your time and choose one that you and your family feel comfortable with.
The Oral Health Program of the Georgia Department of Public Health can give you tips for oral health and low-cost dental care. Visit its web page at https://dph.georgia.gov/oral-health-program.
Finding a Local Doctor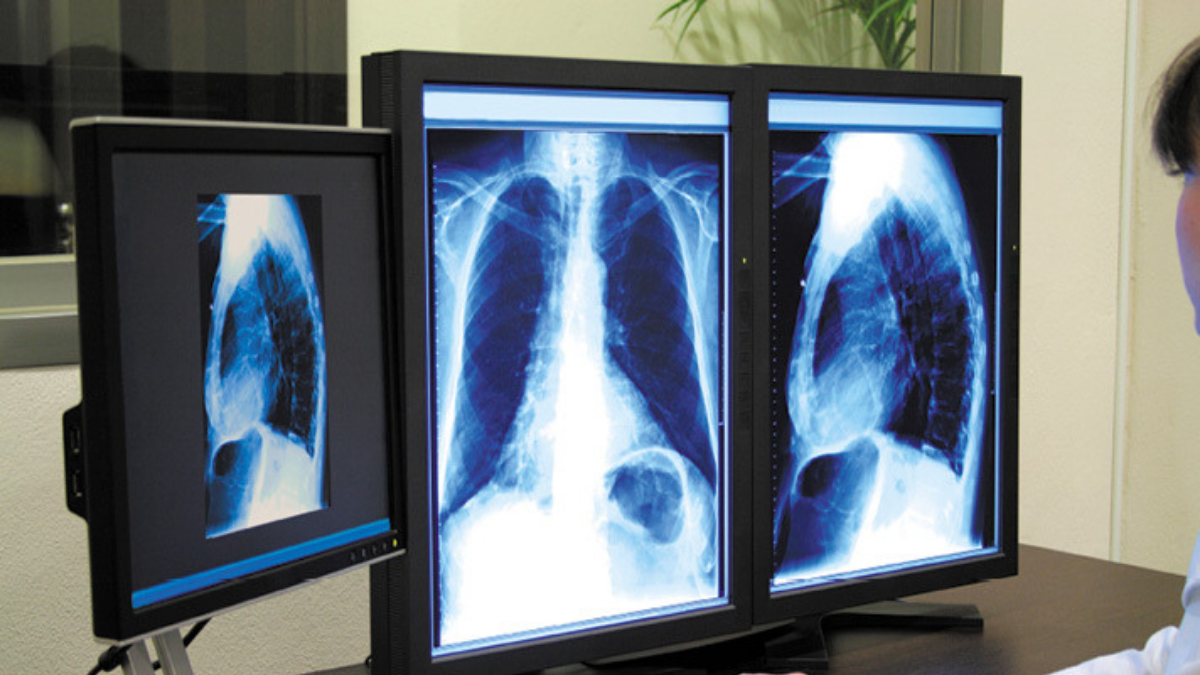 It is important to find a health care provider before an urgent medical need arises. Building trust with a health care provider takes time, so don't wait until a family member is ill to find a doctor, nurse practitioner or other health care provider.
Before you arrive at your new assignment, check the Georgia Composite Medical Board's online directory search at http://medicalboard.georgia.gov/look-licensee. Click on "Search for a licensee now" then look for providers by name, location and specialty. This should give you a preview of the local medical practitioners as well as where you might need to go for specialized care.
Personal referrals from friends or other medical personnel can add to your options.
You can check a doctor's certification at the American Board of Medical Specialties at www.abms.org. To see if anyone has registered a complaint or taken disciplinary action against the doctor, visit Georgia Composite Medical Board website at http://medicalboard.georgia.gov or call 404-656-3913. When you have selected a health care provider, consider the following:
When you scheduled your appointment, was the receptionist friendly, prompt and professional? Did he or she take time to answer your questions? Were you left on hold too long?
When you arrived for your appointment, were you greeted promptly? Was the reception area clean and comfortable? Was the staff friendly and willing to answer your questions?
Did you have to wait long in the exam room before the doctor arrived? Was the exam room orderly and clean, with a chair for a family member?
When the doctor arrived and introduced himself or herself, did he or she seem rushed or tired? Did you get a good first impression?
During the consultation, did nurses or assistants pop in and out? Did the doctor seem caring, compassionate and sympathetic to your concerns? Did you feel comfortable revealing personal information? Did the doctor rush through the meeting?
Treat finding a doctor as seriously as looking for a new job or a new home. You want to be comfortable with the person who will see you while you are most vulnerable.
For Veterans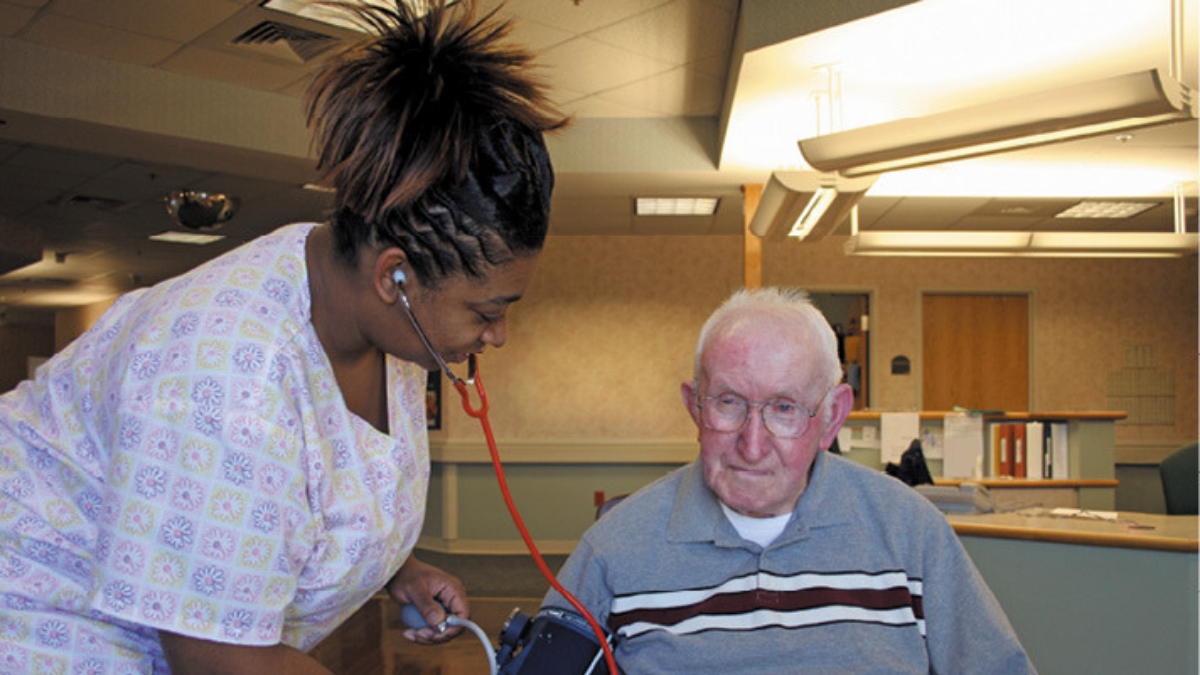 Augusta-Richmond and Columbia counties are served within Veterans Integrated Service Network 7 — the VA Southeast Network, with the nearest major medical centers in Augusta, both about 11 miles from Fort Gordon. VISN 7 serves the third-largest veteran population in the U.S., encompasses an area containing VA medical centers and outpatient clinics in Alabama, Georgia and South Carolina. The closest community outpatient clinic is in Aiken, South Carolina.
VA Southeast Network
3700 Crestwood Parkway, Suite 500
Duluth, GA 30096 678-924-5700
www.southeast.va.gov
Charlie Norwood VA Medical Center
950 15th St. (Downtown)
1 Freedom Way (Uptown)
Augusta, GA 30904 706-733-0188
www.augusta.va.gov
The Charlie Norwood VA Medical Center is a two-division Medical Center that provides tertiary care in medicine, surgery, neurology, psychiatry, rehabilitation medicine and spinal cord injury. The Downtown division is authorized for 155 beds (58 medicine, 37 surgery and 60 spinal cord injury). The Uptown division is authorized for 315 beds (68 psychiatry, 15 blind rehabilitation and 40 medical rehabilitation). In addition, a 132-bed Restorative/Nursing Home Care Unit and 60-bed domiciliary are at the Uptown Division.
The medical center prides itself on continually improving and expanding its health care knowledge. It enjoys a strong affiliation with the Medical College of Georgia, providing medical and allied health training to an average of more than 700 students and residents annually. The center's many programs and services include an active-duty rehab unit, audiology, cardiopulmonary rehabilitation, home-based primary care, homeless chronically mentally ill care, hospice, Magnetic Resonance Imagining, neurology, open heart surgery, respiratory therapy, sleep laboratory program, spinal cord injury center, stroke rehabilitation, women's health and more
The following is a list of clinics and the vet center near Augusta. For a full list of clinics and other facilities, go to www.va.gov/directory/guide/region.asp?ID=1007.
Aiken Community-based Outpatient Clinic
951 Millbrook Ave.
Aiken, SC 29803 803-643-9016
www.augusta.va.gov/locations/aiken.asp
Athens Community-based Outpatient Clinic
9249 Highway 29 N
Athens, GA 30601 706-227-4534
www.augusta.va.gov/locations/athens.asp
Statesboro Telehealth Clinic
658 Northside Drive E
Statesboro, GA 30458 912-871-8719
www.augusta.va.gov/locations/Statesboro_GA_Telehealth_Clinic.asp
Augusta Veterans Center
050 Walton Way, Suite 100
Augusta, GA 30904 706-729-5762
www.va.gov/directory/guide/facility.asp?ID=6357
Georgia Department of Veterans Service
Floyd Veterans Memorial Building, Suite E-970
Atlanta, GA 30334 404-656-2300
VA Suicide Hotline 800-273-8255
http://veterans.georgia.gov
The Department of Veteran Service improves the quality of life for Georgia's veterans, military and their families by increasing awareness and access to appropriate federal, state and local resources. Veterans within the state can receive health care from a variety of facilities, including two veterans homes. Combat veterans who were discharged or released from active service on or after Jan. 28, 2003, are eligible to enroll for enhanced care in the VA health care system for five years from their date of discharge or release. The enrollment period begins on the discharge or separation date of the service member from active-duty service, or in the case of multiple call-ups, the most recent discharge date. Veterans, including activated reservists and National Guard members, are eligible if they served on active duty in combat after Nov. 11, 1998, and have been discharged under other than dishonorable conditions. Go to www.va.gov/healthbenefits/apply/returning_servicemembers.asp.
Hospitals/Medical Centers
Because emergencies don't announce themselves, it's prudent to know where to go when they happen. Saving minutes in a crisis can mean saving a life. Knowing what services are available, and where, can make all the difference. In life-threatening situations, call 911 immediately and follow dispatcher instructions.
Augusta University Medical Center
1120 15th St.
Augusta, GA 30912 706-721-2273
www.augustahealth.org
Children's Hospital of Georgia
1446 Harper St.
Augusta, GA 30912 706-721-5437
www.augustahealth.org/childrens-hospital-of-georgia/childrens-hospital-of-georgia-home
Doctors Hospital of Augusta
3651 Wheeler Road
Augusta, GA 30909 706-651-3232
http://doctors-hospital.net
Select Specialty Hospital
1537 Walton Way
Augusta, GA 30904 706-731-1200
http://augusta.selectspecialtyhospitals.com
Trinity Hospital of Georgia
2260 Wrightsboro Road
Augusta, GA 30904 706-481-7000
www.trinityofaugusta.com
University Hospital
1350 Walton Way
Augusta, GA 30901 706-722-9011
www.universityhealth.org
University Hospital McDuffie
2460 Washington Road
Thomson, GA 30824 706-595-1411
www.universityhealth.org
Public Health Care

Georgia Department of Public Health
2 Peachtree St. NW, 15th Floor
Atlanta, GA 30303 404-657-2700
http://dph.georgia.gov
The state department of public health works to protect and improve the health and well-being of all Georgians. To that goal, the department provides services statewide by public health professionals to assure that water is safe, children have immunizations, restaurants are safe and birth certificates are correct — to name just a few.
The department's main office is in Atlanta. At the state level, the DPH functions through numerous divisions, sections, programs and offices. Locally, DPH funds and collaborates with Georgia's 159 county health departments and 18 public health districts. Its website has information on health topics, services available and a listing of local health units by region.
Local health units offer a variety of services, including communicable disease investigation and intervention, family planning, immunizations, STD counseling and testing, WIC and nutrition services, women's health services and more. Services vary by location. A listing of local health units in Savannah and Hinesville follows. For a full list of local health units, their hours and their services, visit http://dph.georgia.gov/public-health-districts and click on any region in the Georgia map.
Richmond County Health Department
950 Laney-Walker Blvd.
Augusta, GA 30901 706-721-5900
http://ecphd.com/counties/richmond-county-health-department
South Augusta Clinic
2420 Windsor Spring Road
Augusta, GA 30906 706-790-0661
Laney Walker Clinic
950 Laney-Walker Blvd.
Augusta, GA 30901 706-721-5900
Fort Gordon (WIC Clinic Only)
42nd Street, Building 40200
Fort Gordon, GA 30905 706-791-1701
Environmental Health Clinic
1916 North Leg Road, Building K
Augusta, GA 30909 706-667-4234
TB Control Clinic
950 Laney Walker Blvd.
Augusta, GA 30901 706-721-5840
Columbia County Health Department
1930 William Few Parkway
Grovetown, GA 30813 706-868-3330
www.columbiacountyga.gov/county/health-department
Thomson-McDuffie County Health Department
307 Greenway St.
Thomson, GA 30824 706-595-1740
https://ecphd.com/counties/mcduffie-county-health-department/