In Augusta-Richmond and Columbia Counties

Fort Gordon is just a few miles southwest of the city of Augusta, Georgia, in Augusta-Richmond County. The post's Gate 2 is only a few hundred yards from Columbia County. Fort Gordon is 122 miles from the historic streets of Savannah; 138 miles from the charm of Charleston, South Carolina; 139 miles from Atlanta; and 211 miles from the beaches, entertainment and golf courses of Myrtle Beach, South Carolina.
Situated on approximately 56,500 acres, Fort Gordon is a large, multi-mission, multiservice military installation providing services and support across a wide spectrum of training, operational and soldier sustainment needs. The installation supports Army and Department of Defense organizations and activities performing regional and worldwide missions, including communications training and operations, military intelligence, cyber operations, medical and dental care, force integration and mobilization.
Fort Gordon is home of the U.S. Army Cyber Center of Excellence and is host to a multiservice community of Army, Navy, Air Force, Marine Corps and multinational forces. It has become a center for joint forces activities, training and operations.
Population
The Fort Gordon population includes an on-post population of approximately 26,776 military, family members and civilians, with an off-post population of over 77,680 military and civilian family members and retirees.
Economic Impact
Fort Gordon expends more than $2 billion annually in the Central Savannah River Area from an annual budget of $818 million.
History
Camp Gordon, named for Confederate Lt. Gen. John Brown Gordon, was activated for infantry and armor training during World War II. During the war, its 55,000 acres served as a divisional training base for the 4th and 26th infantry divisions and the 10th Armored Division that fought in Europe in Gen. George S. Patton's Third Army.
After World War II, more than 85,000 officers and enlisted personnel were discharged from Camp Gordon's Army Personnel Center. Other facilities included a U.S. disciplinary barracks and, beginning in 1943, a prisoner of war camp for German and Italian World War II captives.
Camp Gordon, almost deserted after June 1948, came to life in September 1948 with the establishment of the Signal Corps Training Center. The post's training mission grew with the addition of the Military Police School in September 1948 and the activation of the Engineer Aviation Unit Training Center in January 1949 (the latter remained at Camp Gordon for only one year).
The Korean conflict again placed Camp Gordon center stage in preparing soldiers for combat. In addition to communications personnel at the Signal Training Center's Signal Corps Replacement Training Center and Signal Unit Training Group, military police trained for combat assignments while the 51st Anti-Aircraft Artillery Brigade formed three detachments before moving to Camp Stewart, Georgia. In 1950, the installation became the site for military government training for the Army. Also during the decade, Camp Gordon was home to the only Army Criminal Investigation Laboratory in the continental United States as well as a rehabilitation training center and a U.S. disciplinary barracks. In 1953, the Basic Replacement Training Center and the Advanced Leader's School provided basic training and advanced leadership training (both were inactivated in 1955). The Civil Affairs School arrived in 1955 as part of the Civil Affairs and Military Government School. Camp Gordon, becoming a permanent Army installation March 21, 1956, was redesignated Fort Gordon. The U.S. Army Training Center (Basic) was activated here in 1957.
During the Vietnam War, infantry, military police and signal soldiers trained at Fort Gordon. While Signal Corps training continued to expand throughout the 1960s, other activities ceased through postwar deactivations and the Military Police School's move to Fort McClellan, Alabama. In June 1962, all activities of the Signal Corps Training Center were reorganized under the U.S. Army Southeastern Signal School. Designating the installation the U.S. Army Signal Center and Fort Gordon, the Army consolidated all communications training at Fort Gordon on Oct. 1, 1974. The arrival of the Army's Computer Science School was only part of the impetus for the fort's tremendous growth during the 1980s. The following decade found its Mobilization Command deploying numerous troops to southwest Asia during Operation Desert Shield/Desert Storm (1990-1991).
Today, Fort Gordon is home of the U.S. Army Cyber Center of Excellence and figures prominently in post-Cold War national defense.
Organizations

The Cyber Center of Excellence is the U.S. Army's force modernization proponent for cyberspace operations, signal/communications networks and information services, and electronic warfare. It is responsible for developing related doctrine, organizational, training, materiel, leadership and education, personnel and facility solutions. A major aspect of the center's mission is the training, education and development of world-class, highly skilled signal, cyber and electronic warfare professionals supporting operations at the strategic, operational and tactical level. Today's broad and rapidly changing global operational environment means the DOD and the nation are required to function within an increasingly competitive, congested and contested cyberspace and electromagnetic spectrum. Ultimately, the center must enable the commanders and leaders to seize, retain and exploit freedom of action in both the land and cyberspace domains, while simultaneously denying and degrading the adversary use of the same.
7TH SIGNAL COMMAND (THEATER)
The 7th Signal Command was activated at Fort Gordon in July 2008. The command is responsible for the integration, security and defense of the Army LandWarNet within the continental U.S. The command is designed to extend LandWarNet capabilities to generating and operating forces in support of CONUS-based information-enabled expeditionary operations.
15TH REGIMENTAL SIGNAL BRIGADE
Training is the primary mission of the 15th Regimental Signal Brigade. The mission is as diverse as the personnel who train therein and the equipment that they learn to install, operate and maintain. The brigade conducts world-class training to produce expeditionary signal and ordnance warriors with full-spectrum competencies who live the Soldier's Creed. It provides tough and realistic training in a contemporary operating environment that focuses on tactical and technical skills, knowledge and abilities.
35TH SIGNAL BRIGADE
The 35th Signal Brigade is a subordinate element of the XVIII Airborne Corps. The brigade rapidly deploys worldwide to provide and protect expeditionary C4 systems and networks for the Army service component commanders and combatant commanders, as well as joint task force and coalition headquarters, to enable joint and combined battle command across the full spectrum of network-centric operations and warfare.
359TH SIGNAL BRIGADE
The 359th Theater Tactical Signal Brigade exercises command and control over Army Reserve soldiers in six states. The brigade has a distinguished history dating to 1944 when it served admirably in Brazil and was decorated with the Meritorious Unit Commendation Award for its accomplishments.
116TH MILITARY INTELLIGENCE BRIGADE
The 116th Military Intelligence Brigade conducts 24/7 tasking, collection, processing, exploitation, dissemination and feedback operations of multiple organic and joint intelligence aerial-intelligence, surveillance and reconnaissance missions collected in overseas contingency areas of operation.
513TH MILITARY INTELLIGENCE BRIGADE
The 513th Military Intelligence Brigade's mission is to conduct intelligence in support of U.S. Army Central full-spectrum operations in the U.S. Central Command area of responsibility to defeat adversaries, promote regional stability, support allies and protect U.S. national interests.
706TH MILITARY INTELLIGENCE GROUP
The 706th Military Intelligence Group conducts continuous full-spectrum signals intelligence and computer network operations at National Security Agency/Central Security Service – Georgia to gain information dominance in support of national, combined, joint and Army decision-makers and to shape future Army intelligence capabilities.
480TH INTELLIGENCE, SURVEILLANCE AND RECONNAISSANCE GROUP
The Air Force's 480th Intelligence, Surveillance and Reconnaissance Group conducts real-time tactical and national intelligence collection, exploitation, analysis and reporting operations. The group provides cryptologic products and services to warfighters and decision-makers operating in, or concerned with, the U.S. Central Command, U.S. European Command, U.S. Africa Command and U.S. Special Operations Command areas of responsibility. The group also conducts Air Force National Tactical Integration and Tactics Analysis Studies Element missions for the 609th Air and Space Operations Center. The group is the Air Force component of the National Security Agency/Central Security Service – Georgia.
NAVY INFORMATION OPERATIONS COMMAND, GEORGIA
Navy Information Operations Command, Georgia was originally commissioned as Naval Security Group Activity, Fort Gordon. This organization was commissioned Nov. 1, 1995, at Fort Gordon to perform Naval Security Group-related functions. Specifically, it provided operational cryptologic personnel to support the Fort Gordon Regional Security Operations Center. In summer 2005, the security operations center was renamed the National Security Agency/Central Security Service — Georgia. National Security Agency/Central Security Service — Georgia serves as a joint service facility established by the director of the National Security Agency to conduct continuous security operations in support of national and warfighter intelligence requirements.
Arrival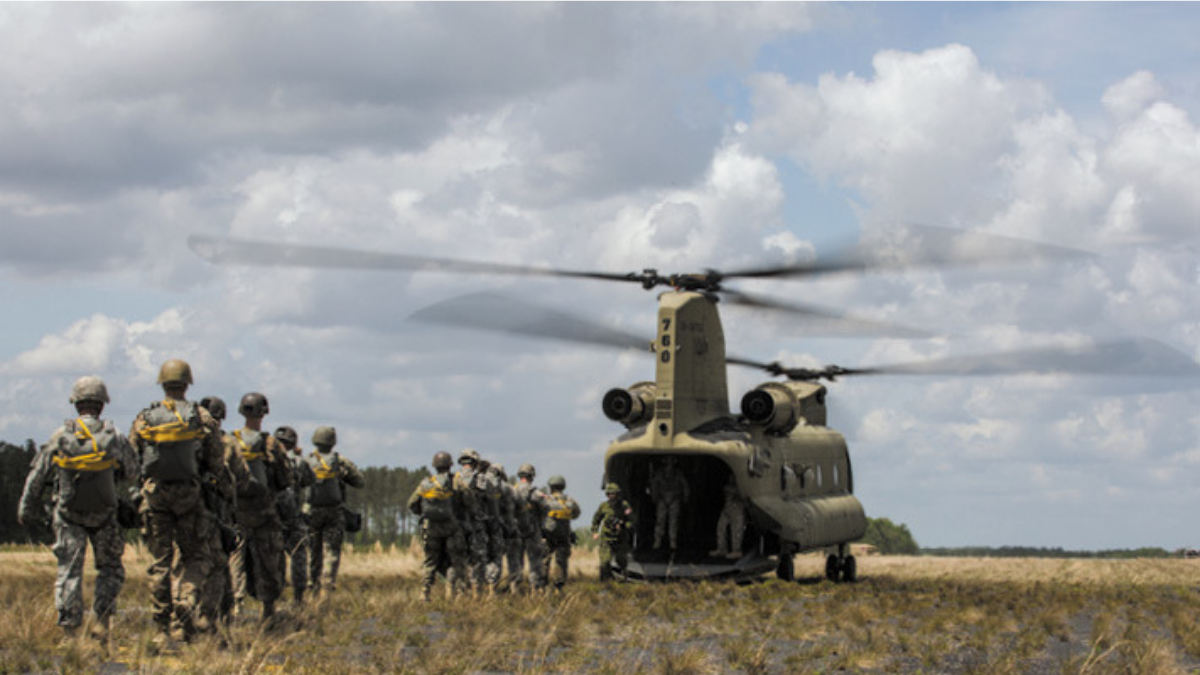 See the Getting To & Around Augusta-Richmond and Columbia counties chapter on Page 19 for information about local airports, train service and public transportation. The closest commercial flights land at Augusta Regional Airport, about 10 miles from the post. Transportation is not provided to Fort Gordon, unless you are an Advanced Individual Training soldier. AIT soldiers may call the 15th Signal Brigade staff duty at 706-791-8314 and request pickup.
SPONSORSHIP
Contact your sponsor and advise them of your estimated arrival time and flight information if applicable prior to your arrival at Fort Gordon.
Sponsorship is vital to the relocation process. Don't PCS without talking to your sponsor before departing for Fort Gordon. Your sponsor will answer any questions you have about the post and the local area, make lodging/dorm arrangements and meet you upon arrival. Your sponsor will be there to help you and your family until you are settled into your new community.
If you have not been in touch with a sponsor and your departure is nearing, visit https://gordon.armymwr.com/relocation/sponsorship for service-specific information on obtaining a sponsor.
DRIVING DIRECTIONS
Cellphone use by the driver of a moving motor vehicle is prohibited on all Department of Defense installations, unless the cellphone is used with a hands-free device.
From Augusta Regional Airport
Exit from the airport's main entrance and take Tobacco Road. Tobacco Road will lead you directly into the post via Gate 5. After entering the gate, follow Avenue of the States, which will become Rice Road. At the intersection with Chamberlain Avenue, Darling Hall, a three-story brick building with a red roof, will be on the right. Darling Hall is the Soldier Service Center, and likely your first stop at Fort Gordon.
From Interstate 20
From Interstate 20, take Exit 194 to Belair Road and Dyess Parkway. Follow the Dyess Parkway and Fort Gordon signs. Dyess Parkway will bring you directly into the post through Gate 1. Follow the road, which is Chamberlain Avenue, past the guard house. On the left, you will see Darling Hall.
CHECK-IN PROCEDURES
Reporting in to Fort Gordon
www.fortgordon.com/programs/community/acs/relocation/report
Check-in locations and procedures vary for incoming personnel based on their military branch and unit. For more information on where to report upon arrival, visit Fort Gordon's MWR website.
TEMPORARY LODGING
Griffith Hall
250 Chamberlain Ave. 706-790-3676
Ring Hall
36700 O' Club Drive 706-790-3676
Stinson Hall
37302 Avenue of the States 706-790-3676
There are three on-post hotels for your travel needs. Families who are being assigned to Fort Gordon can choose to stay at the Holiday Inn Express Griffith Hall, IHG Army Hotels Ring Hall or IHG Army Hotels Stinson Hall. For all three hotels, check-in time is 4 p.m. and checkout time is 11 a.m. If you are traveling with pets, Stinson Hall is the only pet-friendly hotel on post. For more information on hotel amenities, room rates, booking and check-in procedures, visit the IHG Army Hotels website.
Getting Settled


HEALTH CARE
Eisenhower Army Medical Center
300 E. Hospital Road
General Information 706-787-5811
Appointments 706-787-7300
Pharmacy 706-787-8033
https://eisenhower.amedd.army.mil
The Eisenhower Army Medical Center provides health care services to military members and their families at Fort Gordon, as well as retirees and veterans of the armed forces. The center provides a wealth of medical services, including behavioral health care, cardiology, dentistry, emergency care, flight medicine, general surgery, intensive care, OB-GYN care, physical therapy, primary care, radiology and more.
Family members of active-duty personnel are encouraged to use the TRICARE Dental Program. For information about the TRICARE Dental Program, call 855-638-8371 or visit www.tricare.mil/CoveredServices/Dental/TDP.
TRICARE
TRICARE is the health care program for active-duty and retired service members, their families and survivors. TRICARE provides health plans, prescriptions, dental plans and other special health programs to its beneficiaries. TRICARE's mission is to enhance the Department of Defense and the nation's security by providing health support for the full range of military operations and sustaining the health of all those entrusted to their care.
TRICARE offers a range of health care plans. TRICARE Prime is the mandatory health care option for active-duty service members. Family members of active-duty service members, retired service members and their families may also use this option. If you use TRICARE Prime, you are assigned a primary care manager at a military or network provider who delivers most of your care. If you need care your PCM cannot provide, you are referred to a specialist. Active-duty service members and their families pay nothing out of pocket for this option; however, there is less freedom to choose your provider. On Jan. 1, 2018, TRICARE Standard and Extra were combined into a new plan, TRICARE Select. Select is a standardized fee-for-service plan available to family members of active-duty service members, retired service members and their families. After you enroll in TRICARE Select, you may schedule an appointment with any TRICARE-authorized provider. Referrals are not required, but you may need prior authorization from your regional contractor for some services. You will pay a copay or cost share based on the type of care and provider you see. Costs for Select vary, but you will pay an annual deductible as well as a percentage of covered services. Non-network providers may charge up to 15 percent more than the TRICARE allowable charge; you are responsible for these extra charges. TRICARE also offers plans for remote and overseas locations, reserve military members, young adults who are no longer covered under regular TRICARE coverage and other scenarios.
TRICARE coverage is completely portable, so it moves with you when you relocate. Follow these simple steps to ensure you have no break in coverage when you move:
Do not cancel your TRICARE Prime enrollment option before you move.
Update your personal information in DEERS immediately when you arrive at your new location.
Select a new primary care manager.
If you are already using TRICARE Select, moving is easy. When you arrive at your new location, update your personal information in DEERS. Then find TRICARE-authorized providers in your new area. Remember, you may have a new regional contractor and claims filing address.
TRICARE's online tools can help you find and compare plans that you are qualified to use. Beginning in 2019, however, TRICARE allows you to switch between plans only if you have a "qualifying life event" such as the birth of a baby or a move. For a complete description of the types of coverage programs and regions, visit www.tricare.mil. For more information about recent changes to TRICARE, visit https://tricare.mil/changes.
HOUSING
Housing Services Office
Building 33720 706-791-5116/9658
https://home.army.mil/gordon/index.php/my-fort/all-services/housing-services-office
The Fort Gordon Housing Services Office is ready to support you in the transition to your new home and community. Use the resources provided to become familiar with the housing options and support services available to you. When you arrive at Fort Gordon, visit the HSO to receive invaluable information, counseling and guidance prior to entering into a written lease or rental/sales contract for housing.
Unaccompanied Housing
Building 33720 706-791-9701/6559
https://home.army.mil/gordon/index.php/my-fort/all-services/housing-services-office
Unaccompanied housing is provided for unaccompanied soldiers in the ranks of E-1 to E-5. The post has 1+1 and 2+2 barracks quarters. Visit the Housing Services Office for more information on unaccompanied housing.
Fort Gordon Family Homes
155 3rd Ave. 706-772-7041
www.FortGordonFamilyHomes.com
Living at Fort Gordon Family Homes affords a wealth of benefits that are hard to match beyond the gates. The moment you tour the community, you'll discover the built-in family atmosphere where you'll be surrounded by support from military members and families alike. Many of the people hired to serve you are themselves former military members who have a unique understanding of your housing and lifestyle needs. All you need to do is choose from spacious, contemporary, move-in ready two, three and four bedroom homes, which offer features such as central heating and air conditioning, and energy efficient appliances. Don't worry; the community is pet friendly and welcomes your family pets!
The exclusive amenities and commitment to customer service set Fort Gordon Family Homes apart, and you can count on on-site maintenance and management teams to resolve emergencies 24/7. And in times of natural disaster, the entire team will work together nonstop to return your lives and homes back to normal as soon as possible.
You're invited to take part in the award-winning LifeWorks resident program, which provides residents of all ages with a wide variety of fun and educational activities and events at no cost. Most utilities are included and you won't experience any wait at the gate either. Because you're living close to work, you'll have more time at home, too, whether to relax or spend more time with family.
Your new home is waiting! Call the management office at 706-772-7041 or visit the website at www.FortGordonFamilyHomes.com to find your perfect place!
MAIL
Post Office
411 36th St. 706-790-3651
The full-service post office on Fort Gordon provides window service six days a week, and the lockbox lobby is always open. To receive mail for general delivery, use the following address:
Your Name
Post Office, General Delivery
Fort Gordon, GA 30905
The post office will hold mail for 15 days if incoming from CONUS, 45 days if incoming from OCONUS.
PETS
Veterinary Services
Building 500 706-787-7375/3815
https://tinyurl.com/yagrcwn9
Personnel residing on Fort Gordon must have pets registered with the post veterinary facility within 10 days of signing for government housing or obtaining a pet. Microchipping and current vaccinations are mandatory for pets that reside on post. For more information on Fort Gordon Family Homes' pet policy, visit www.FortGordonFamilyHomes.com. Personnel living off post must have pets licensed by the respective city where they reside. There are no quarantines for the state of Georgia.
Fort Gordon Veterinary Services offers limited routine care to privately owned animals. Due to limited manpower and resources, most veterinary emergencies are best served through a civilian facility.
RELIGIOUS GUIDANCE
Barnes Avenue Friendship Chapel
Building 25603 706-791-2056
Bicentennial Chapel
Building 28414 706-791-3959
Eisenhower Army Medical Center Chapel
Third floor 706-787-6667
Good Shepherd Chapel
Building 29608 706-791-4308
www.fb.com/FortGordonChaplains
The Center Chaplain's Office provides pastoral care and unit-based religious support to the Fort Gordon community. There are four chapels on post, with services for a variety of faiths. Other programs include men's, women's and youth groups, religious education, Bible studies and counseling. If you are seeking spiritual support for any denomination or faith group, the chaplain's office can help.
VEHICLE REGISTRATION
There is no longer a requirement to register your vehicles with Fort Gordon. All privately owned vehicles on post must be insured, and a current license plate is required. Georgia state traffic laws apply on post; see the Getting To & Around Augusta-Richmond and Columbia counties chapter on Page 19 for more information. All vehicles entering or leaving post are subject to search.
Serving You

For hours of operation, menus and special event information, visit https://gordon.armymwr.com and click on "More" then "Social & Dining."
Alternate Escapes Cafe
Building 25722 706-791-0785
Bogey's Grill
Building 537 (at the Golf Club) 706-791-2433
Domino's Pizza
Building 25722 706-863-6211
Gordon's Cafe
Building 18402 706-791-6780
Heroes Sports Bar
Building 33200 (at the Bowling Center) 706-791-3446
Huddle House
35304 Avenue of the States Drive
706-798-3722
Jackpot Cafe
Building 15500 706-791-5106
Kegler's Cafe
Building 33200 (at the Bowling Center) 706-771-6907
Lift-A-Latte
Building 29607 (at Gordon Fitness Center) 706-791-2647
Me Me's & Bo Bo's Express Chinese Restaurant
Building 36200 706-792-9774
MWR Cafe
Building 33720 706-791-1330
Towers Cafe
Building 29808 706-791-5849
EDUCATION
Army Continuing Education Services
Building 21606 706-791-2000
https://tinyurl.com/ybmp3sua
Education services and programs are available at the education center and Multi-Use Learning Facility. Active-duty military, reserve-component military, retirees, Department of the Army civilians and their adult family members may receive counseling, information about financial aid and local programs, testing services and enrollment in selected programs. There are also on-site college representatives from Georgia Military College, Troy University and Webster University.
FAMILY SUPPORT
Army Community Service
Building 33720 706-791-3579
www.fortgordon.com/programs/community/acs
Army Community Service is a worldwide program designed to provide both active-duty and retired military families with a centrally located and unit-based responsive source of information and assistance in solving problems. The program functions as an expansive social service network for the military community. At Fort Gordon, Army Community Service is in Darling Hall.
Programs include Army Emergency Relief; the Army Family Action Plan; Army Family Team Building; the Army Volunteer Corps; domestic abuse assistance; Employment Readiness; the Exceptional Family Member Program; Family Advocacy; Financial Readiness; mobilization and deployment services; the New Parent Support Program; Relocation Readiness; and Survivor Outreach Services. For detailed program information, visit Fort Gordon's MWR website.
Child Development Centers
East CDC
Building 290 706-791-8707
Main CDC
Building 45300 706-791-2701
West CDC
Building 18407 706-791-0718
www.fortgordon.com/programs/cyss/child-care
The child development centers offer weekly care for children 6 weeks to 6 years old, and hourly care is available for children as old as 12 on a space-available basis with reservations. The centers provide safe, nurturing environments that promote the social, emotional, physical, creative and cognitive growth development of youngsters. All programs are staffed with trained program assistants and education technicians.
Children of active-duty military personnel, appropriated or non-appropriated fund personnel, Reservists on active duty, DOD contractors and DOD civilian personnel are eligible. To use any Child, Youth and School Services program, applicants must register with Parent Outreach Services, in Building 44401. Registration requires proof of eligibility; the child's immunization records; the child's Social Security card; the child's birth certificate, passport or DOD dependent ID card; leave and earnings statements or pay vouchers for both parents; emergency contact info; DOD Form 2652, the application for DOD child care fees; USDA CACFP enrollment form; and DA Form 7625-1, the special needs form.
For more information, contact Parent Outreach Services at 706-791-4455 or visit www.fortgordon.com/programs/cys/parent-support/parent-outreach-services.
Exceptional Family Member Program
Building 33720 706-791-4872
www.fortgordon.com/programs/community/acs/efmp
This program provides special-needs families with information and referral services.
Family Child Care
Building 44401 706-791-4440
www.fortgordon.com/programs/cys/child-care/fcc
Family Child Care provides an alternative to child development center care for families that need evening care, weekend care, care for children with special needs, infants and school-age children, as well as care during swing and midnight shifts.
The program also offers an opportunity for spouses to contribute to the family income while caring for their own children.
FCC providers are well trained, they and their family members undergo a thorough background check and their homes are periodically inspected by the Signal Branch Safety Office, Fire Prevention and Preventative Medicine.
School Liaison
Building 44401 706-791-7270
www.fortgordon.com/programs/cys/school-services/sss
The school liaison office is the connection between Fort Gordon families and private and public schools. The office provides support to service members during all stages of transition and deployment to ensure children receive every opportunity for quality education.
Youth Services
School-Age Services
Building 45410 706-791-7575
Teen Center
Building 41503 706-791-6500
https://gordon.armymwr.com/categories/cys-services
School-Age Services offers before- and after-school activities for kids in grades 1 through 5. Activities include mentoring and homework help, sports and fitness options, life skills and leadership opportunities, 4-H clubs, art and other recreational pursuits.
The Youth Services program and the new Teen Center are for kids in grades 6 through 12. Youth Services is an affiliate of 4-H and the Boys & Girls Clubs of America. It offers a wide variety of activities and clubs that focus on character and leadership development, community service, the arts, sports, fitness and recreation.
Hours and fees for these programs vary. Transportation to and from various off-post schools is available. See the website for more information.
FINANCIAL SERVICES
PenFed Credit Union
36305 Avenue of the States 800-247-5626
www.penfed.org
Wells Fargo
Building 36300 706-771-5960
www.wellsfargo.com
LEGAL SERVICES
Legal Assistance
Building 29718 706-791-7812/7813
https://home.army.mil/gordon/index.php/my-fort/all-services/osja
Notary and power of attorney services are available on a walk-in basis during normal operating hours. Individual legal assistance is provided by appointment only. Available services include legal assistance in family law, estate planning, property, military issues, taxes and more.
LIBRARY
Building 33500 706-791-7323
www.fortgordon.com/programs/leisure/library/woodworth-library
The Fort Gordon Woodworth Library's collection consists of print and electronic resources. Free proctoring and notary services are also available. Library programs include family games and movies, preschool story hour, a garden club and more. To search the library's online catalog, visit the library's website.
RECREATION
For information about the recreational programs at Fort Gordon, visit the Fort Gordon MWR website at www.fortgordon.com.
Aladdin Travel
Building 36200 706-771-0089
www.fortgordon.com/programs/leisure/travel/aladdin-travel
Aladdin Travel is Fort Gordon's Information, Tickets and Registration program. It is a full-service travel agency offering airline tickets, cruises, attraction tickets and more. Find information and get military discount tickets for area attractions, including Six Flags Over Georgia, Riverbanks Zoo, Carowinds and more.
Alternate Escapes Recreation Center
Building 25722 706-791-0785
www.fortgordon.com/programs/leisure/entertainment/alternate-escapes
The center features free Wi-Fi, TVs, pool and pingpong tables, the Game Link Lounge, arcade games and more. If you're hungry, grab a bite to eat at the cafe or Domino's pizza.
Aquatics
Indoor Pool
Building 21608 706-791-3034
Outdoor Pool and Spray Park
Building 36710 706-791-8053
www.fortgordon.com/programs/sports-fitness/aquatics
The indoor pool is a fitness and learning pool. The heated facility has seven 50-meter lanes and two diving boards. The Outdoor Pool and Spray Park has a big pool and a kiddie pool, each with a beachfront entry. Other features include tumble buckets, a toddler slide, a three-story slide, two diving boards and a covered patio for eating. Hours are seasonal for the outdoor facility.
Bingo Palace
Building 15500 706-793-0003
www.fortgordon.com/programs/leisure/entertainment/bingo-palace
Play for cash prizes with paper or electronic versions of bingo. Afterwards, grab a bite to eat at the Jackpot Cafe.
Community Garden
Brainard Avenue
and 44th Street 706-791-9483
www.fortgordon.com/programs/community/recreation/community-garden
Fort Gordon's community garden is chemical-free and bird-, bee- and kid-friendly. The garden serves as a teaching garden for Fort Gordon Child, Youth and School Services programs, has support programming for all new gardeners and is a great place to share garden advice for every level of gardening experience. For more information on the garden club, workshops, plot registration and fees, visit the garden's website.
Double Eagle Disc Golf Course
Wainwright Circle 706-791-6433
www.fortgordon.com/programs/leisure/activities/disc-golf
Disc golf is played like traditional golf, but with a flying disc instead of balls and clubs. Fort Gordon's new disc golf course is fun for all ages.
Fitness Centers
Cyber Fitness Center
Building 25713 706-791-7370
Gordon Fitness Center
Building 29607 706-791-2369
Nelson Fitness Center
Building 21713 706-791-6872
Victory Fitness Center
Building 25510 706-791-2864
www.fortgordon.com/programs/sports-fitness/fitness-centers
Cyber Fitness Center offers a weight room, cardiovascular equipment, a basketball court, a volleyball court, an equipment issue room, a sauna and racquetball courts.
Gordon Fitness Center has a racquetball court, a free weights and strength room, cardiovascular equipment, a sauna, an aerobics room, a Nautilus room, a spinning room, tanning beds and massage therapy rooms. Gordon also offers concessions for energy food and drinks, as well as group fitness instruction and personal fitness trainers.
Nelson Fitness Center has a weight room, cardiovascular equipment, a basketball court, a volleyball court, an equipment issue room, a sauna and racquetball courts.
Victory Fitness Center has a strength room, a cardiovascular room, a weight room, a racquetball court, a sauna and an equipment issue room. The basketball and volleyball floor has been converted to house equipment to conduct Functional Fitness and Combative Instruction.
Fort Gordon Dinner Theatre
Building 32100 706-793-8552
www.fortgordon.com/programs/leisure/entertainment/dinner-theatre
The Ford Gordon Entertainment Program offers a full season of theatrical and musical events. The professionally staffed community theater showcases musicals, comedies, mysteries and special attractions with a delicious buffet dinner. The program also offers outdoor concerts, talent shows, festivals and more.
Gordon Car Care Auto Skills Center
Building 29300 706-791-2390
www.fortgordon.com/programs/community/automotive/gordon-car-care
Gordon Car Care offers full-service repairs and do-it-yourself bay rentals. A storage facility, storage lots for vehicles and a vehicle resale lot are also available.
Gordon Lakes Golf Club
Building 537 706-791-2433
www.fortgordon.com/programs/leisure/activities/gordon-lakes
This 27-hole, par-72 course features play around a 20-acre lake as well as bunkers and cutouts in Georgia pines and other native trees. The club has an active tournament program, a restaurant and a pro shop.
Gordon Lanes Bowling Center
Building 33200 706-791-3446
www.fortgordon.com/programs/leisure/activities/gordon-lanes
Strike up some family fun at the bowling center. Gordon Lanes features 24 bowling lanes, a snack bar, a pro shop and a sports bar with pool tables, video games, volleyball courts and sports TV. Call for lane availability.
Hilltop Riding Stable
Building 508 706-791-4864
www.fortgordon.com/programs/leisure/activities/hilltop
Hilltop Riding Stable offers more than 250 acres of trails for horseback riding. Programs include horse camps, organized trail rides, education sessions and Fort Gordon's Saddle Club. Lessons are also available. Hours vary by season; see the stable's website for current hours.
MWR Sports
Building 24501 706-791-1142
www.fortgordon.com/programs/sports-fitness/sports/mwr-sports
MWR Sports offers a number of intramural and varsity sports programs for military members, their families, retirees, civilian employees and contractors at Fort Gordon. Sports include basketball, flag football, rugby, softball, soccer, Ultimate Frisbee and volleyball. Fun runs, aerobics training classes, strength training and other programs are also available.
Sports equipment rentals are available Monday through Friday. Call 706-791-7857 or visit www.fortgordon.com/programs/venue-equipment-rental/equipment/sports-equipment for more information.
Outdoor Recreation
Building 00445 706-791-5078
www.fortgordon.com/programs/leisure/outdoor/outdoor-rec
The Tactical Advantage Sportsman's Complex is home to the Fort Gordon Outdoor Recreation program. Outdoor Recreation offers an array of services and equipment rentals, including hunting and fishing licenses, bicycles, fishing boats, archery equipment and firearms for target practice. Outdoor Recreation is also the place to make reservations for the Leitner Lake Recreation Complex, which has RV and primitive camping sites.
SHOPPING
Fort Gordon Commissary
Building 37200 762-333-7610
www.commissaries.com
Save an average of 30 percent of your hard-earned dollars when shopping for groceries at the commissary. In-store amenities and specialties include a bakery, custom photo cakes, a deli, fresh sandwiches to go, party cakes, plants, rotisserie chicken and sushi.
Fort Gordon Exchange
www.shopmyexchange.com
The Fort Gordon Exchange wants to be your first choice for shopping. It offers a price-match program that guarantees the lowest prices in town. Hours for services outside of the Main Exchange vary, so call or visit the website for detailed information.
Main Exchange
Building 38200 706-793-7171/7172
Class Six 706-793-5366
Military Clothing Store 706-793-2315
Food Court
Arby's 706-772-9742
Boston Market 706-772-9742
Charley's Grilled Subs 706-772-9742
Popeyes 706-772-9742
Starbucks 706-793-8966
Subway 706-772-9742
Taco Bell 706-772-9742
Services
Barbershop 706-793-0230
Car Rental 706-798-6006
The Cleaners 706-798-5110
GameStop 706-771-4940
GNC 706-772-9090
Gun Counter 706-793-7171/7172
Mobile Center 706-798-0576
Optical Center 706-790-6398
Optometry Care 706-771-9403
Pharmacy 706-787-8033
The UPS Store 706-793-3770
U.S. Patriot 706-796-3434
Hospital Branch Store/Barber/Starbucks
Building 300
Barbershop 706-787-7282
Exchange Branch Store 706-560-1459
Starbucks 706-796-0243
Troop Branch Store/Barber/Burger King/Leather Shop
Building 25711
Barbershop 706-796-8646
Burger King 706-798-1947
Military Essential 706-796-8099
Troop Branch Store 706-793-9757
Troop Food Court/GNC/U.S. Patriots
Building 29722
GNC 706-798-0047
Panda Express 706-305-9555
Subway 706-793-8007
U.S. Patriots 706-910-0680
Other Facilities
Burger King, Building 35402 706-793-8542
Domino's, Building 25722 706-863-6211
Firestone, Building 31300 706-798-3105
Gate 1 Express, Building 100 706-792-9707
Gate 5 Express, Building 49300 706-793-1160
Washateria, across from
Wells Fargo 706-793-0818