At Fort Wainwright and Fort Greely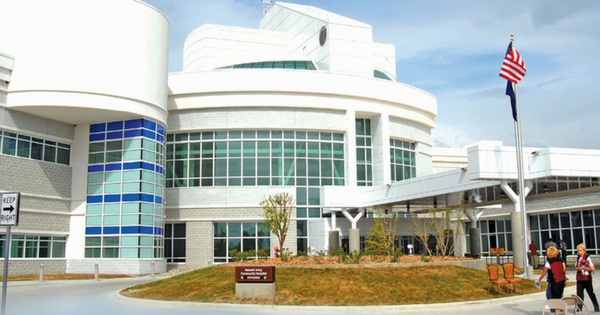 Bassett Army Community Hospital (BACH) at Fort Wainwright is the primary medical treatment facility for Soldiers, family members and retirees and their families. A number of civilian hospitals and civilian specialists augment the military facilities to provide complete medical care for personnel in Alaska.
Emergency ambulance service is available on a 24-hour basis on all posts and bases in Alaska for active-duty members and their families residing on a post or base. For active-duty personnel, dependents and retirees eligible for care living off post or off base in Fairbanks, dialing 911 can access this service. Callers should be prepared to provide their name and phone number, location of the patient, number and gender of patients, and the nature of the illness or injury.
A parent must accompany dependent minors for them to receive treatment of any kind unless a dire emergency exists. Parents who leave their children with friends while traveling out of the local area should always obtain a limited power of attorney from Legal Assistance, authorizing a responsible person to consent to medical care for their children.
All family members must be screened for enrollment in the Exceptional Family Member Program before being granted command sponsorship in Alaska. Availability of specialized medical care is limited in Alaska, so some medical problems cannot be supported here. For information about screening or the medical aspects of EFMP, contact the EFMP medical chief at BACH at 907-353-4227. MEDDAC-AK is the headquarters for BACH and is in Building 4066, next to the old hospital.
MEDDAC-AK also operates the Fort Wainwright Community Mental Health Services and the Drug and Alcohol Counseling service. Services provided by this department include individual and family counseling in a wide range of social areas, including stress management, alcohol and drug abuse therapy, and family relations. For information about these services, call 907-361-6059 or 907-361-6284 for social work services.
FORT WAINWRIGHT MEDICAL CARE
The hub of medical care for the more than 20,000 military beneficiaries north of the Alaska Range, Bassett Army Community Hospital serves personnel from Fort Wainwright, Fort Greely, Eielson Air Force Base, Clear Air Force Station and all other eligible beneficiaries. The TRICARE office is in the main hospital, which is staffed with a team of doctors, nurses, Soldiers and civilians who provide a wide range of services, including family practice, internal medicine, general surgery, obstetric-gynecological care, otolaryngology (ENT/audiology), orthopedics, anesthesia, optometry, physical therapy, respiratory therapy, radiology, laboratory services and pediatrics.
Another essential service provided by BACH personnel is preventive medicine. This service addresses community health issues, occupational health services, environmental health and industrial hygiene. Preventive medicine is responsible for all sanitary inspections and some safety inspections for child care providers on Fort Wainwright. For information about these services, call 907-361-5182.
BACH also provides dietician and nutrition care services to the Fort Wainwright community and employs a staff dietician who can assist with weight reduction information and dietetics counseling. Appointments can be made through the central appointment line at 907-361-4000.
Most family members of active-duty personnel at Fort Wainwright use the Kamish Family Practice Clinic in Building 3406 (next to Burger King) and are assigned a primary care manager if they are enrolled in TRICARE Prime. Urgent, immediate medical care is available 24/7 at the BACH emergency room. Patients with minor medical problems or problems of a long-standing nature should see their assigned primary care manager (PCM) during regular duty hours. Call 907-361-4000 for an appointment with your PCM.
FORT GREELY MEDICAL CARE
Fort Greely now offers an afternoon family care clinic at the Delta Junction Family Medical Clinic. Hours are 7 a.m. to 5 p.m. Monday, Tuesday and Friday, 9 a.m. to 5 p.m. Wednesday, and 9 a.m. to 5 p.m. Thursday. To make an appointment, call 907-361-4000.
For urgent and acute after-hours care and weekends and holidays, call 907-304-3465.
PATIENT APPOINTMENTS
Bassett Army Community Hospital on Fort Wainwright operates on a centralized appointment system for primary care (OB-GYN, pediatrics, family medicine and internal medicine) and optometry clinics. To make an appointment, call 907-361-4000. If you cannot keep your appointment, please cancel it at least 24 hours prior to the appointment. This will help clinics meet the demand for appointments. If you fail to cancel, you will be considered a no-show. Patients should arrive 15 minutes early for all appointments. For all other appointment inquiries or more information, contact the hospital information desk at 907-361-5172. The Patient Advocate Office at 907-361-5291 handles patient complaints.
Dental Care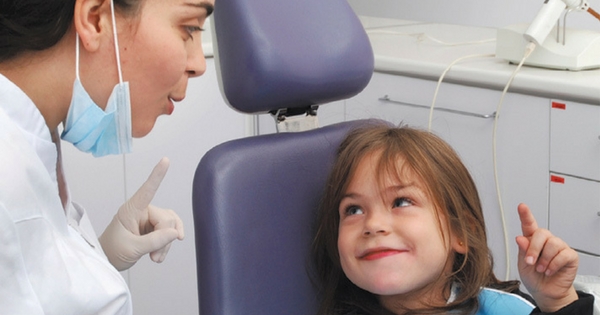 In Alaska, comprehensive dental care is provided for all active-duty personnel. Family members of active-duty personnel should be enrolled in the TRICARE Family Member Dental Plan administered by MetLife. Active-duty personnel and their family members who would like to speak to a customer service enrollment representative for the TRICARE Dental Plan, call 855-638-8371. United Concordia administers the TRICARE Dental Program (TDP) for active-duty personnel in the region; call 866-984-2337. The benefit enrollment service is available online at www.tricare.mil/bwe.
FORT WAINWRIGHT
Fort Wainwright's Troop Dental Clinic is co-located with the Kamish Medical Clinic in Building 3406 on South Gate Road. Clinic hours for routine care are 7:30 a.m. to 4:30 p.m. Monday through Wednesday, and 12:30 to 4:30 p.m. Thursday and Friday. Dental sick call is 7 to 9 a.m. Monday through Friday. The dental clinic is closed to routine appointments 7:30 a.m. to 12:30 p.m. Thursday for military training. The telephone number for the Troop Dental Clinic is 907-353-2917.
The Hospital Dental Clinic in Bassett Army Community Hospital offers general dentistry and oral and maxillofacial surgery services. Clinic hours are 8:30 a.m. to 4:30 p.m. Monday, Wednesday and Friday, and 7:30 a.m. to 4:30 p.m. Tuesday and Thursday. 12:30 p.m. to 4:30 p.m. some Thursdays for training. Sick call hours are 7:30 to 9 a.m. Examinations are conducted 7:30 to 11 a.m. and 1 to 3 p.m. daily. The clinic is closed to routine appointments 7:30 a.m. to 12:30 p.m. The clinic phone number is 907-873-4210. Emergency dental care is available 24 hours a day. During normal duty hours, individuals should report to their assigned dental clinic; after duty hours, report to the Bassett Army Community Hospital emergency room for evaluation and treatment. Acute emergencies, such as uncontrolled, excessive bleeding following oral surgery, facial swelling, fever associated with dental infection, oral lacerations, facial trauma and sudden severe toothache will be evaluated at any time, day or night. A parent or guardian must accompany minors (persons younger than 18 years of age) when requesting emergency dental care.
PREVENTIVE AND SELF-CARE
Arctic Health Link
Mission: Health Promotion/Prevention through education and awareness.
Scope of Practice: To educate and promote healthy behaviors by encouraging all of our beneficiaries to take an active role in maintaining the health and well-being of themselves and their family. To decrease medical appointments by providing preventive health education along with community outreach programs to the Fort Wainwright populace. Arctic Health Link initiatives are based on the Healthy People 2000 and 2010 directives and utilize the National Health Observance Calendar. Other community outreach programs are provided as needed specific to Fort Wainwright's population-based data. Most important, we are the "link" for beneficiaries to other agencies on Fort Wainwright that provide community health resources and education. Arctic Health Link is on the second floor of Fort Wainwright's Bassett Army Community Hospital.
Arctic Health Link offers an online self-care class to enable you to receive over-the-counter medications from your local MEDDAC pharmacy. This class provides an orientation to self-care tools noted in the "Take Care of Yourself" book and offers a brief overview of how to access health care at Fort Wainwright. Upon completion of this class, TRICARE beneficiaries may obtain a select group of nonprescription medications — at no cost — from the pharmacy.
Arctic Health Link offers a series of classes and programs in a traditional classroom setting:
Allergy and Asthma: This class educates those with allergies and/or asthma on how to reduce the attacks while also lowering the need for medication and clinic visits.
Cholesterol: This two-hour class provides information on nutritional and physical fitness methods for reducing the total cholesterol level and improving the HDL/LDL ratio, while bolstering overall health.
Diabetes: This 1½-hour class provides information on nutritional and physical fitness methods for reducing blood glucose levels while promoting overall health.
Hypertension: This one-hour class provides information on nutritional and physical fitness methods for lowering blood pressure.
Tobacco Use Cessation: Individual 30-minute sessions are available by appointment on Tuesdays and Thursdays to educate and support those who want to quit using tobacco.
To schedule a class or for more information, call 907-361-4148. Hours are 7:30 a.m. to 4:30 p.m.