Missouri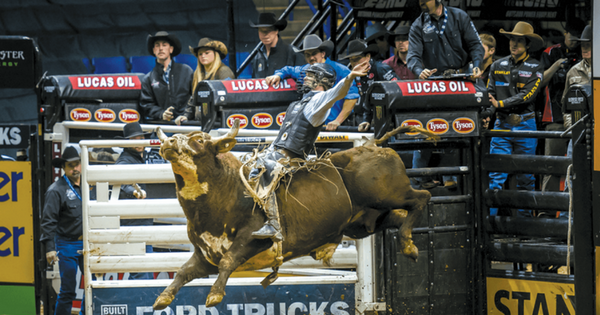 Fort Leonard Wood is a gateway to the Missouri Ozarks, a sportsman's paradise offering more than any camper, hiker, float-tripper, four-wheel-drive enthusiast, canoeist, dirt biker or horseback rider could find the leisure time to do. For fishermen, the rivers and streams flowing through and near the post are crystal clear, providing an ideal home for small-mouth and large-mouth bass, goggle eye (rock bass), bluegill, catfish, stocked trout and more. Hunters will find the woods thick with deer, rabbit, squirrel, quail and wild turkey. Cave lovers will be happy to hear that Missouri is often called the Cave State. There are several caves on the Fort Leonard Wood installation, and new caves are discovered statewide each year. Some of the larger caves are commercially operated and provide guided tours, while many more are open for all levels of spelunking.
In addition to outdoor sports, museums, Civil War battlefields, historic homes and buildings, shopping and antiques, concerts, big league sports, plays and ballets are all within driving distance of Fort Leonard Wood.
THE MAKING OF MISSOURI
The territory that is now the state of Missouri was under several flags after Europeans crossed the Mississippi River. The French first settled in Missouri for nearly a century before deserting the territory. The Spanish then moved into Missouri for about 30 years but left because of the cost of maintaining Missouri's land. Then, in 1804, citizens of the newly founded United States settled Missouri, which, in 1821, officially became a state. Missouri has been nicknamed the Mother of the West. Several overland routes originated here: the Santa Fe Trail, the Oregon Trail, the Pony Express and the Butterfield Overland Stage Line. During the Civil War, Missourians were evenly split between North and South. The state legislature passed a resolution that Missouri would secede from the Union, but quick action by President Abraham Lincoln to declare martial law kept Missouri in the Union.
Have You Visited Missouri Lately?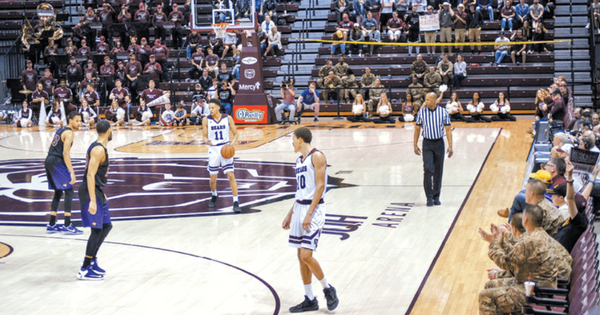 Missouri is divided into five diverse vacation regions, each offering a different and unique way to visit Missouri.
Central Region
Fort Leonard Wood is in the central region. The central region offers great attractions for the whole family. Missouri's premier lake and resort destinations, largest university, longest biking and hiking trail, and state capitol are all located within the central region of the state.
Visitors can visit the University of Missouri in Columbia. "Mizzou," the nickname used by locals to refer to the university, gives visitors to Columbia a unique vacation experience. Downtown Columbia, known as the "District," offers a variety of shops, coffeehouses and restaurants. This large college town gives visitors a variety of cultural experiences to discover in a laid-back and friendly atmosphere. Sedalia, one of Missouri's most history-rich towns, is where Scott Joplin composed some of his most famous ragtime music. Fans flock there each June for the Scott Joplin Ragtime Festival. In August, Sedalia also hosts the annual Missouri State Fair, which has delighted visitors for more than a century. The central region is also home to the famous Missouri wine country. Enjoy juices, sausages, cheeses and desserts, as well as wine tasting events at one of the many breathtaking vineyards scattered through the rolling countryside. Jefferson City, home of the Missouri State Capitol, also boasts a variety of other historical sites. The Lake of the Ozarks is one of Missouri's most famous and most visited outdoor attractions. Besides swimming, boating, water skiing, fishing and hiking, you can tour caves, choose from numerous premier golf courses, and enjoy shopping antique and outlet stores.
Southwest Region
The southwest region of Missouri has become a haven for fans of live music and Vegas-style entertainment. Known for its "real American entertainment," Branson has more than 40 magnificent theaters with more than 100 shows, featuring music legends such as Andy Williams and Shoji Tabuchi. The southwest region of Missouri also offers visitors lots of water fun, with the beautiful Table Rock Lake located near Branson. The southwest region also boasts some amazing historical sites, such as the George Washington Carver Monument in Diamond, the birthplace of President Harry S. Truman in Lamar and the Kendrick house, one of only a few structures still standing in Carthage after Civil War guerrilla warfare. For more Civil War history, visitors can also view Wilson's Creek National Battlefield, where the first general officer, Union commander Gen. Nathaniel Lyon, was killed during the Civil War. Author Laura Ingalls Wilder's home, Rocky Ridge Farm, is just outside of Mansfield. Visitors can tour two homes at the museum: the farmhouse, which Wilder and her husband, Almanzo, built upon moving to Missouri in 1894, and the Rock House, which their daughter Rose built for them in 1928.
Southeast Region
The southeast region is known for its winding hills, sparkling rivers, bubbling springs and quaint river towns. This area, including the Ozark National Scenic Riverways, is best seen by paddling, trekking, climbing and splashing through the region's beautiful scenery. The boulders of Elephant Rocks State Park are a breathtaking natural configuration of granite rocks that are a billion years old. Located in Belleview, no visit to the southeast region is complete without seeing this natural wonder. Cape Girardeau, perched on the banks of the Mississippi River, is home to the 1,100-foot-long Missouri River Tales Mural. The mural depicts the area's heritage. The Cape Girardeau Common Pleas Courthouse and Old St. Vincent's Church also are inspiring. Located in Sikeston-Miner, Lambert's Cafe is one of Missouri's most famous eateries. Home of the "throwed rolls," Lambert's is fun for the whole family — just make sure to duck if you see a hot roll heading your way. New Madrid was the site of the strongest earthquakes in modern North America history during the winter of 1811-1812. Detailed exhibits at the New Madrid Historical Museum chronicle the event, and evidence of the quakes can be seen across the region in the form of sand blows, sinkholes and ridges.
Northwest Region
The northwest region offers the big-city attractions of Kansas City, as well as the old-fashioned charm of small towns reminiscent of the Old West. Kansas City has many well-known shopping, dining and entertainment options, including a unique jewel known as the Country Club Plaza, Kansas City's premier retail restaurant and entertainment center. Offering more than 150 outstanding shops and dozens of restaurants in a beautiful 15-block area, this world-renowned landmark was modeled after Kansas City's sister city, Seville, Spain.
For those in search of the country's finest art museums, a visit to the Nelson-Atkins Museum of Art is a must. Breathtaking to walk through, the Nelson is home to world-class exhibits shown year-round. Sports fans will enjoy exciting Major League Baseball with the Kansas City Royals, NFL football with the Kansas City Chiefs and Major League Soccer with Sporting Kansas City. This area also boasts Independence, site of the Harry S. Truman Presidential Library and Museum. Weston, with more than 100 buildings pre-dating the Civil War, is home to museums, wineries and Weston Bend State Park. Near Buckner is the reconstructed Fort Osage, built by William Clark as the first outpost in the Louisiana Territory. St. Joseph was the starting point for the Pony Express in 1860. Located in St. Joseph are art and history museums, the first row houses built west of the Mississippi River, and the frame house where the outlaw, Jesse James, was shot and killed. The Jamesport area is the largest Amish settlement in Missouri today and features antique shops, country stores and crafts. In the early 1800s, the Mormons settled the area west of Jamesport.
Northeast Region
The northeast region's largest city is St. Louis, home of the stunning, 630-foot Gateway Arch. Don't miss downtown St. Louis' wacky and wonderful City Museum, which offers 600,000 square feet of hands-on experiences for all ages. For true thrills, spend a day at Six Flags St. Louis in Eureka. St. Louis is also home to the world-renowned, 90-acre St. Louis Zoo, numerous museums and the Cathedral Basilica of St. Louis, which dates from 1907 and features a mosaic art collection. Historic St. Charles is a beautiful destination for those looking to experience true small-town America. The first Missouri State Capitol building is here, as is the site where Lewis and Clark left the riverbank to explore the Louisiana Purchase territory. You can view full-size replicas of keelboats and pirogues, the types of craft used by these intrepid explorers, at the Lewis & Clark Boat House and Nature Center. Also located in the northeast region is the town of Defiance, where the legendary frontiersman Daniel Boone died in 1820 at the age of 86. Guests can tour the limestone mansion, filled with memorabilia from the Boone family. For more history, visitors can head to the Meramec Caverns in Stanton, hideout of the famous outlaw Jesse James. Also located in the northeast region is the town of Hannibal. From the stories about the boyhood of Samuel Langhorne Clemens, better known today as Mark Twain, to the intricate old-fashioned shops along the riverfront, Hannibal is a magical experience for individuals and familiesalike.
More Information
More information on Missouri's regions and attractions is available by visiting www.VisitMO.com, through the Fort Leonard Wood Information, Tickets and Registration Office and from the Pulaski County Tourism Bureau. Complimentary day trip and driving tour brochures are available at the Pulaski County Visitors Center at 137 St. Robert Blvd., Suite A, St. Robert. The tourism bureau also has a web page at www.visitpulaskicounty.org, and their phone number is 573-336-6355 or toll free 877-858-8687.
Pulaski County

In 1833, pioneers were migrating west. The beauty and opportunity that rested in the open rivers and streams, wooded forests and abundant wildlife of central Missouri attracted early travelers. Modern-day travelers are drawn for many of the same reasons. In the heart of Missouri, Pulaski County affords the opportunity to escape the hustle and bustle of modern-day life to glimpse a simpler time. Looking for a bit of history? We've got that. How about history in the making? No problem. Have a passion for outdoor adventure? Give us a real challenge! Golf? Fishing? Spelunking? Pulaski County has something for everyone.
As summer's warmth folds into the brilliant fall foliage, possibilities in Pulaski County thrive. Summer festivals, carnivals, community parks and access to some of America's favorite outdoor escapes: reasons abound that beckon visitors worldwide. Charming Midwestern towns, breathtaking scenery, outdoor adventure and echoes of history invite travelers throughout the year to linger in the Ozark landscape. Whether admiring a stunning sunset or exploring history in a museum, Pulaski County has something for everyone.
Much of Pulaski County's charm rests with its link to a younger America. As stagecoaches made way for railroads and the Wire Road faded under the construction of Route 66, Pulaski County has witnessed history and the rise of the Midwest. The Cherokee Indians traversed the area in 1837, on the grueling trek to Oklahoma that would become known as the Trail of Tears. The Civil War was the backdrop under which Pulaski County witnessed neighbor fight against neighbor, where the Union Army built a fort in Waynesville and Confederate militias patrolled the woods. Railroads boomed and faded, planting the foundations for Crocker, Dixon and Richland. World War II introduced the construction of Fort Leonard Wood, through which passed infantry troops bound for Europe as well as German and Italian prisoners of war. The post has since supported and trained military personnel for every U.S. war; the re-establishment of the post after a brief deactivation led to the boom of the neighboring community, St. Robert. Present-day St. Robert has grown to be the economic center of Pulaski County.
As America moves into the next century, Pulaski County still preserves and honors its history yet itself is witness to history in the making. A tour of the county reveals unique relics and museums; a chat with a local resident will illustrate enchanting folklore of days past. Escape the frantic pace of the interstate to relax on Route 66, where a winding country drive will remind you of the good old days. Neighboring Fort Leonard Wood stands proud as the launching ground for thousands of military careers.
Outdoor lovers won't be disappointed. The Ozark landscape of Pulaski County is unique in its rolling hills, dramatic caves, abundant wildlife and winding rivers. Take your pick from the Roubidoux, Gasconade or Big Piney River. Spend an afternoon fishing or hunting, camping or cave diving. Pulaski County is home to world-renowned fishing and canoeing. Its hiking trails and community parks are ideal whether you want a rugged challenge or a leisurely walk. Sports enthusiasts: we've got what you're looking for, too. Multipurpose fields for soccer, rugby, field hockey and lacrosse exist side by side with volleyball courts, softball fields, swimming pools, tennis courts and horseshoe pits. Pulaski County is also a popular geocaching location, hiding more than 60 caches.
Every city has its charm, and the communities of Pulaski County are no exception. Blossoming and thriving St. Robert, historic Waynesville and proud Fort Leonard Wood complement the beauty of Richland and the railroad history of Crocker and Dixon. Perhaps most central to the heart of the county is its people. Friendliness and hospitality overflow throughout the city festivals and community events or with a neighborly wave on the street.
Don't miss Pulaski County's miles of waterways, caves, mills and springs, history and Midwestern charm.
The Pulaski County Tourism Bureau has an office in St. Robert and a web page at www.visitpulaskicounty.org. The bureau can be reached by phone at 573-336-6355 or toll free at 877-858-8687.
St. Robert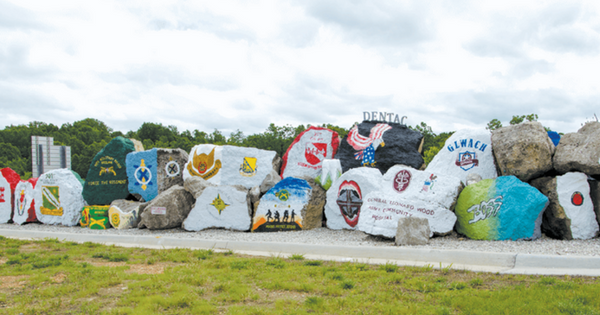 St. Robert rises to life on Interstate 44 as a welcome destination for weary travelers. Boasting over 1,300 hotel rooms and a wide variety of American and international cuisine restaurants, St. Robert is the perfect stop as the sun fades on a long day or provides a destination in itself.
The youngest city in Pulaski County, St. Robert is the business hub for surrounding communities. National franchises and local merchants give way to the main entrance of Fort Leonard Wood, home of the U.S. Army's Maneuver Support Center of Excellence and training post for the Engineer, Chemical and Military Police Corps. Whether you're searching for a luxurious night's sleep or want to satisfy your appetite with an out of the ordinary dining experience, we've got the answer.
St. Robert is an exciting community in one of the fastest growing regions in the country. The bustling downtown provides an enjoyable atmosphere to do some shopping or kick back with friends at a local restaurant. The flurry of activity easily recedes into peaceful neighborhoods, quiet parks and scenic country roads.
Visitors have always enjoyed sunny afternoons in St. Roberts' parks. The town is proud of its dedication to community and family; picnic areas, community parks and playground equipment provide a haven for an afternoon outdoors. Paved walking trails that line the city complement the local landscape and provide an outdoor diversion for travelers. There are even park areas that pay proud tribute to the armed forces and neighboring Fort Leonard Wood with the presence of decommissioned Army and Marine vehicles. The authentic pieces make great photo opportunities.
St. Robert's convenience to Interstate 44 and historic Route 66 means it's only short drive to outdoor adventure and breathtaking scenery, family day trips, history's haunts or Missouri's wine country. Travel back to an earlier America on intriguing Route 66, whose quaint towns still hold many glimpses into American history. Head out for a day with the family to experience some of the Ozark region's best canoeing, camping or fishing. Or simply relax at one of our beautiful community parks. No matter the season you visit, there's sure to be a festival or show to draw your attention.
Blending small-town charm with the excitement of a growing community, St. Robert promises an enjoyable visit. Spend an afternoon or a week, but stop and see why we invite you to "Grow with us."
You can visit the city of St. Robert online at www.saintrobert.com.
Waynesville

Whether it's the beauty of a summer sunset over the Roubidoux Spring, the breathtaking fall foliage along Route 66 or the charm of the downtown square, Waynesville has something to offer everyone. Even Santa doesn't miss "Christmas on the Square" in December. Waynesville's possibilities range from historic attractions to award-winning fishing, from underwater caves to beautiful parks, from modern-day excitement to echoes of the past.
The giant Frog Rock, W.H. Croaker, greets visitors as they arrive in downtown Waynesville. The huge painted rock is a Waynesville landmark that hints to visitors they've entered a city with a personality all its own.
Consider yourself a history buff? With a namesake like Revolutionary War hero "Mad" Anthony Wayne, Waynesville is as rich with history as its name suggests. One of the oldest cities in Pulaski County, it has been a trading post for trappers and pioneers, a rest stop for stagecoaches traveling west, an encampment for the infamous Trail of Tears, hosted battles and skirmishes in the Civil War, and established its popularity with travelers and day-trippers alike with the development of Route 66. Waynesville's history is immortalized in several downtown buildings; a marker on Fort Street indicates the site of a Civil War Union fort.
Take a trip back in time to visit Waynesville's historic downtown square. The 1903 Pulaski County Courthouse is now the site of a museum, ran by the local historical society. The courthouse is one of the few remaining courthouses that sit directly on Route 66. An original courtroom is available for tour, and visitors can linger over memorabilia from county history.
The Old Stagecoach Shop is listed on the National Register of Historic Places and was built in the late 1850s. The original structure has served as a post office and stagecoach stop for pioneers journeying the Springfield to St. Louis Road, a tavern, a dental office, a hospital for injured soldiers during the Civil War, a hotel and a private residence.
If modern-day fun holds more appeal, spend the day at the beautiful Roubidoux Spring to experience the area's best trout fishing at one of few urban trout streams. The famous spring is also home to underwater caves that draw certified cave divers from around the globe. In 1837, the spring was a site along the infamous Trail of Tears during the Indian removal.
Take an afternoon stroll on the walking trail that joins Waynesville and Laughlin Park for a refreshing tour along the Roubidoux River; gather the family for a picnic in one of the pavilions to please any crowd.
Whether you're fishing, enjoying walking trails or taking advantage of the short distance to Pulaski County's finest camping and canoeing, Waynesville is sure to offer activities for any interest.
While you're visiting our historic downtown square, be sure to check out the antique shops and visit our local merchants. If you have extra time, why not catch the latest production at our community theater or attend one of the many local festivals throughout the year.
Visitors can also take advantage of Waynesville's convenience to major highways. Travel Route 17 to reach local communities; enjoy the striking landscape and quaint developments that spring to view as you drive over the picturesque Ozark Mountains and valleys. Local highways are especially rewarding on an autumn afternoon, when the fall foliage has developed into brilliant shades of orange and red against the background of the shimmering Gasconade River. Waynesville is also convenient to Interstate 44, making day trips to the Ozark region's best outdoor escapes, state parks, wine tasting and shopping easily accessible. No matter if you're searching for nostalgia or for some present-day adventure, Waynesville has what you're looking for.
The city of Waynesville hosts an online page at www.waynesvillemo.org. The Waynesville-St. Robert Chamber of Commerce site is at www.waynesville-strobertchamber.com.
Dixon

It may be a small town, but Dixon knows how to attract attention. Looking for the perfect day trip to gain a little relaxation or perspective? Why not try a scenic overlook that attracts artists, photographers and nature lovers on for size? Maybe you're in the mood for golf or want to unwind on a trip down the Gasconade River. Your refuge lies just north of Interstate 44, where Dixon blends nature's beauty, outdoor recreation and a welcoming community. It began as a railroad boomtown on the Frisco Railroad; as the railroad faded, it became a cozy Midwest city known for its miles of scenic views and small-town hospitality and friendliness.
Dixon is home to some of Pulaski County's best camping, whether you're pitching a tent or own an RV. Soak up the sun on the Gasconade River as you paddle its waters in a canoe. Golfers can work on their handicap on the beautiful nine-hole golf course. Dixon's beauty will capture visitors no matter the season. Warm summer breezes on the Gasconade and the vibrant red and orange hues of autumn captivate visitors and bring out the nature lover in everyone.
An afternoon at Portuguese Point provides an extraordinary view of the Missouri landscape. Formed by two large rock formations 400 feet above the Gasconade River, the surrounding valley that once provided land for Portuguese cattle and sheep farmers is now an inspiring perspective for artists and photographers.
If you're fortunate enough to be in town during one of our annual festivals, stop by and see why Dixon's hospitality is unparalleled. Feel lucky? Test your luck to win a cow at the Dixon Cow Days festival.
While you're in town, be sure to browse through the antique shops, or visit local berry and pumpkin farms for your "pick" of seasonal fruits and vegetables.
No matter how you spend your time, you're sure to leave with the one-of-a-kind perspective and contentment only Dixon's hometown atmosphere can provide.
Crocker
The days when railroads ruled America may have gone the way of the steam engine, but the town of Crocker preserves it railroad history with pride. The cozy city, surrounded by forested hills and rolling farms in the heart of the Ozarks, affords visitors a unique look at a historic railroad town known for its community values and hospitality.
From the railroad tracks that date back to the Frisco Railroad to the red caboose that resides in the heart of town, Crocker embraces its rail roots. What began as a small trading post in the 1800s has grown to be a charming Midwestern town surrounded by the Ozark hills and meandering Gasconade River. Crocker history isn't limited to the railroads, however; the James Gang, the notorious band of criminals who frequently robbed stagecoaches, trains and banks, once traveled the area regularly. Rumor has it that Jesse James had a cousin who lived in town.
Railroad enthusiasts, history buffs and those who are simply curious are drawn to Crocker's Frisco Depot Museum and Norma Lea's Frisco Park. The depot was the last in Pulaski County and served as the mail pickup and drop-off for the rest of the county. Now a museum, the original structure is home not only to county antiques, photographs and old train logs but also of warm memories. Some still recall the time spent by the potbelly stove awaiting the next train that would bring friends and family. After you've lingered over the depot's relics, head out to Frisco Park to visit the Frisco Railroad caboose.
Crocker boasts another park as well, complete with soccer and softball fields, a swimming pool, a fishing pond surrounded by a walking trail and picnic areas with a pavilion. Indulge on a warm afternoon with an escape to our native wildflower prairie. The peaceful meadow is a habitat to a variety of native wildflowers; birds, ducks and geese join visitors in the relaxing environment. Even a blue heron stops occasionally for a visit.
Of course, it's the people that give a town its character, and Crocker is no exception. Residents pride themselves on their closely held values of faith, patriotism and community. The city park is home to Railroad Days each Labor Day weekend and visitors can't help but be charmed by this growing community. Plus, Crocker is easily accessible from local highways, making it the perfect day trip.
From the days of the Depression, when teachers volunteered to teach without pay, to the 1940s, when residents housed construction workers from Fort Leonard Wood, Crocker has earned its reputation as a warm, welcoming community. Crocker extends its characteristic hospitality and encourages you to tour its historic landmarks, or take a scenic drive to visit the local parks.
Richland
When an 1869 railroad surveyor noticed the potential in a small area between Springfield and St. Louis, he undoubtedly had his eye on the miles of sprawling hills, the sparkling Gasconade River or the acres of green forest. The town of Richland sprung up along the Frisco Railroad and became a livestock production and farming community. Today, Richland still promises miles of scenic beauty and Midwestern charm to refresh your spirit and satisfy all of your outdoor aspirations.
Tucked in Missouri's Ozark region just minutes off Interstate 44, Richland's appeal lies in its small-town, family atmosphere, connection to outdoor adventure and beautiful parks.
Richland's proximity to local highways makes it a short driving distance to major shopping malls and facilities, resort communities, and several Missouri state colleges and universities.
A day at Shady Dell Park will entertain and captivate any crowd, whether it's a company picnic or an afternoon with the family. Located in the heart of town, this 20-acre park is home to covered picnic pavilions, playgrounds, sand volleyball courts, a horseshoe pitching area, tennis courts and an Olympic-sized swimming pool. If you're in the neighborhood, join us for the annual Tri-County Fair held at the park. Concerts and a carnival provide a festive backdrop for crafts, truck and tractor pulls, kid's contests and Missouri's best barbecue.
Love to golf? Test your skill at our nine-hole community golf course. If you're eager for adventure of a different nature, head out to the Gasconade River. Thirty miles of clear water winds its way around Richland to provide some of Missouri's best bass fishing. Round up some friends and paddle down the river in a canoe, or pitch a tent and spend the night in the Mark Twain National Forest.
Like many towns in Pulaski County, Richland traces much of its history to the railroads. Long ago, the railroad gave Richland the boost it needed to establish its roots as a cornerstone of Pulaski County. By 1877, it was a major shipping point between Springfield and St. Louis. The railroad also provided local farmers the opportunity to earn extra money, cutting lumber for railroad ties. Today, Richland invites visitors who want to revel in the outdoor escapes, linger in beautiful parks or take advantage of the easy access to Missouri's best. Rekindle your love of the outdoors and recharge your batteries, and discover why Richland is the perfect escape.
Rolla

Nestled in the foothills of the Ozarks, the wonderful city of Rolla awaits you. It will surprise and delight you with its colorful history lessons and vivid reminder of "how things were." Take a step back in time and experience Rolla's fascinating history. "Get Your Kicks on Route 66" and catch a glimpse of a younger America.
Highlights of Rolla include its beautiful downtown. Visitors are welcomed with an array of unique stores, a dance studio, a salon and spa, a cupcake shop, as well as shops with special gift items and home decor. From the unusual to the sublime; clothing to knickknacks; name brands to local crafts — you can find almost anything you are looking for or perhaps something you aren't. Historic Benton Square is the heart of the arts and entertainment district adjacent to downtown Rolla. Benton Square is a unique destination. This renovated 1909 historic schoolhouse features a florist and gift shop, a full-service salon and spa, a clothing boutique and restaurant.
If you're looking for nightlife, downtown Rolla has that too. Relax and unwind at the Public House Brewing Company, and enjoy a hand-crafted beer or a glass of wine. Grab your friends and head down to Fisher & Brown's Speakeasy. Broadway talent can be found right here in Rolla. Ozark Actors Theatre, one of only two professional summer stock theatres in Missouri, and Leach Theatre are wonderful venues to explore the performing arts. From orchestras to comedians, illusionist to acrobats, the options are endless.
Family fun is around every corner, from an outdoor skateboard park to indoor roller skating at The Zone, to mini golf and go-karts at Kokomo Joe's Family Fun Center. Rolla is draped in parks, offering everything from family events and picnics to organized sports. You'll find a multitude of exercise regimens under one roof at The Centre, a state-of-the-art facility that includes an aquatic center, track, and gymnasium and fitness area. Warm weather fun is next door at the SplashZone water park.
Are you ready to get your kicks on Route 66? Join in the fun and festivities at the Route 66 Summerfest. The first weekend in June, the streets of downtown Rolla come alive with the rumble of classic cars and the sounds of classic oldies. Summerfest is a free event that has something for everyone, from car shows to craft vendors, a street dance and derby races.
Thousands come from every direction to take part in the annual Lions Club Carnival. During the week of July 4, Lions Club Park is transformed into acres of carnival games, rides, fireworks and the best funnel cakes around. Several weeks later more family fun can be found at the annual Phelps County Fair. As autumn splendor arrives in Rolla, so do the talents of area craft vendors. The annual arts and crafts festival is a daylong event during which the streets of downtown Rolla are lined with over 50 food and craft booths.
Lebanon

Shopping, fishing, tubing, camping, hiking, dining, sightseeing or how about floating your cares away? Whether you're here for business or pleasure, we have something for everyone in and around Lebanon.
Lebanon is in Laclede County, in the scenic Ozarks of south-central Missouri, on Interstate 44. It is home for more than 14,700 residents and the Kenneth E. Cowan Civic Center. This multipurpose facility will accommodate conventions, trade shows, expositions, sporting events, theatrical productions and business meetings.
The Cowan Civic Center has become the home of the Brumley Gospel Sing. This annual August extravaganza is known as one of America's premier gospel music events.
The YMCA has recently joined the Cowan Civic Center and is one of the largest not-for-profit community service organizations in the Ozarks. It is equipped with a gymnasium and a large multipurpose sports facility, which includes an amazing NCAA-approved lap pool and a tennis court.
The YMCA provides before- and after-school child care, preschool, parent-child programs, swim lessons, activities for seniors, teen programs and more.
Lebanon is a great place to visit. The historic downtown features many unique shops and many outlet stores, like Vanity Fair Outlet or Shepherd Hills Factory Outlet — one huge store that offers Ozark walnut bowls and a vast selection of home decor items. The Heartland Antique Mall is one of the largest between Joplin and St. Louis, with more than 250 dealers, a name-brand candy outlet, a cheese store and wine tasting.
Lebanon was once an important stop along historic Route 66, the winding long stretch from Chicago to the Pacific Ocean. Most of the original auto courts and cafes are long gone, but a few sites can still be visited along the historic highway as it traverses Laclede County. Along with driving the road, you can learn more about the historic route in Lebanon's Route 66 Museum and Research Center.
Lebanon is also conveniently located near Bennett Spring State Park. The pristine beauty of the park is a natural attraction. Besides fishing, this popular and scenic park offers 12 miles of hiking trails, Niangua River float trips, an interpretive center, a rustic dining lodge, hatchery tours, cabins and condos — or you can just pitch a tent. Whichever your preference, you'll find dozens of campgrounds and RV parks throughout the area.
No matter when you visit, Lebanon will welcome you with open arms. For more information, call 866-LEBANON or visit www.lebanonmissouri.org.
Houston
Looking for something to do? Houston has diversions that entertain, keep you fit ... and some that are just plain fun.
Houston is in Texas County, which is in the Ozark Heritage Region of southwestern Missouri. Houston is 85 miles east of Springfield, 50 miles south of Rolla and 35 miles southeast of Fort Leonard Wood.
For the music and arts lover, Houston's Community Betterment and Arts Council hosts a number of professional artists, ranging from a singing cowboy to a flamenco guitarist. The season for the arts runs from October through March. Performances are located at the Stained Glass Theater. Twice a year local talent is in the spotlight. The first performance hosted by the council is the local Gala Opening. This event hosts many of Houston's local talents. Hospice hosts the second event for locals by holding a talent show the first Friday of May. This event coincides with the Emmett Kelly Clown Festival.
The Houston Area Chamber of Commerce hosts a number of events throughout the year beginning in March with a home and garden show. In July is the Texas County Fair and Old Settlers Reunion. Other events throughout the year are: dog days, park concerts, Easter egg hunts and more.
For more information on Houston, visit www.houstonmo.org.