U.S. Army Prime Power School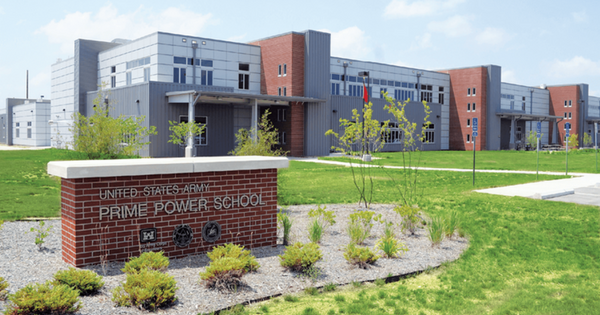 The U.S. Army Prime Power School (USAPPS) provides training for the U.S Army Prime Power production specialists (MOS 12P) and Navy Enlisted Code (NEC) 5633. The school was established at Fort Belvoir, Virginia, and graduated its first technician in 1958. The Prime Power School relocated to Fort Leonard Wood (FLW), Missouri, in October 2010 as part of the 2005 Base Realignment and Closure Initiative. Training is conducted in Training Area 244 at Building 12630. The school is a tenet activity on Fort Leonard Wood. The USAPPS has a 77,000-square-foot training facility with 12,000 square feet of additional training area. Total area for the Prime Power School is 15 acres and is the first LEED Gold building on FLW. The facility includes three virtual training classrooms and four general classrooms with fully integrated information technology systems. Hands-on training spaces include a welding lab, engine rebuild lab, fluids lab, electrical lab and instrumentation lab. The exterior area includes four different types of generator units with control centers, two load banks and all the associated distribution equipment.
From 1958 through 1977, the school trained nuclear power plant operators and was called the USA Nuclear Power School. The yearlong training course was intense and academically challenging. In 1977, the Army phased out nuclear power, but the remaining inventory of floating power barges and nontactical electrical power plants continued to support the Army's power needs. The U.S. Nuclear Power School became the U.S. Army Prime Power School in 1978 as a result of a shift in military electrical production needs from nuclear to fossil fuel sources. The Nuclear Power Plant Operators Course was modified to the current prime power production specialist and associate Additional Skill Identifier (ASI) courses. Army graduates are awarded military occupational specialty (MOS) 12P (with ASI), and Navy graduates are awarded Navy Enlisted Classification (NEC) 5633 (with ASI).
The USAPPS commandant is the commander of the 249th Engineer Battalion at Fort Belvoir, Virginia. He is responsible for ensuring that the training meets the vision of the commanding general of the Corps of Engineers. The USAPPS commander/deputy commandant is a CW5 who serves as the primary OIC, thus responsible for the training, leadership development and personnel of the USAPPS. All Army graduates are initially assigned to the 249th Engineer Battalion (Prime Power). The U.S. Navy has been linked with the USAPPS since the school's establishment in 1958. Upon graduation, Navy students are awarded NEC 5633 and are assigned to the Mobile Utilities Support Equipment organization stationed at Port Hueneme, California. The 249th Engineer Battalion has a worldwide deployable mission in support of war fighting and peacetime operations. They are consistently requested to support missions with equipment and personnel, which can be located around the globe. With orders in hand, the prime power production specialists (MOS 12P) can supervise, install, operate and maintain electrical power plants worldwide. The large generators are primarily diesel engine driven, capable of producing 420 kW to 4,500 kW of electrical, three-phase power at 4,160/2,400 volts, as well as 500 kW units at 208/120 volts. They are all trained to perform procedures for startup and shutdown, safe operations, monitoring and operator through general support-level maintenance on the power plants and auxiliary equipment. The maintenance they can perform includes inspections, testing and repair of mechanical, electrical and electronic control systems.
The 12P20 Course is conducted in two phases. The academic phase is nearly 15 weeks and the operator training phase is 14 weeks in duration. While in academics, students learn how to solve a variety of mathematical problems applicable to mechanical and electrical engineering. Following math, they are taught applied physics, which is designed to provide a thorough knowledge of the various energies that technicians are confronted with daily. Instruction in mechanical and electrical engineering concepts rounds off the training. Analytical and problem-solving skills are developed in academics, which are necessary to master the remaining course material. The academic phase is outsourced to ensure consistent high standards. Students are actually enrolled in college and earn 32 semester hours of college credit. Following academics, the students arrive in operator training. During this phase of instruction, the students actually learn how to operate an electrical multi-unit power plant. Along with passing stressful practical examinations, which results in licensing, the students receive training on a wide variety of electrical power plant generation and distribution technology subjects. Among the subjects taught are a host of safety-related topics; electrical and mechanical print reading; electrical distribution components and circuits; mechanical and electrical protective systems and components; AC electrical power theory; diesel engine theory; power plant operations; maintenance; and troubleshooting. The students earn an additional six semester hours from this phase. After 29 weeks of challenging study, practical exercises, lectures examinations and physical readiness training required of all Soldiers, the students are rewarded with 18 weeks of additional specialized training in one of three disciplines.
A variety of organizational maintenance skills are required to maintain a medium voltage, multi-unit electrical power plant. The training for each specialty course is 18 weeks. This synchronization allows each class of prime power students to graduate together. A short description of each ASI course is as follows: The Mechanical Training Course (ASI S2) includes advance instruction in diesel engines and auxiliary systems; allied skills; heat transfer systems; welding; fluid handling systems; and engine rebuild. The Electrical Training Course (ASI S3) includes advance instruction in motors, generators, machine controllers, transformers, circuit breakers, switchgear maintenance, cable splicing and electrical distribution systems. The Instrumentation Training Course (ASI E5) focuses on electronic process instrumentation and automatic control systems as applied to electrical power generation. The students also receive advanced instruction in calibration, testing and troubleshooting of systems and components used in the measurement, regulation, protection and control of signals, quantities and processes. In wartime, prime power production specialists deploy, install, operate, maintain and manage the Army's Prime Power Program assets. In peacetime, they participate in contingency exercises, emergency deployments on disaster relief efforts under the National Response Framework, and technical assistance missions for Departments of Public Works worldwide.
Reserve Forces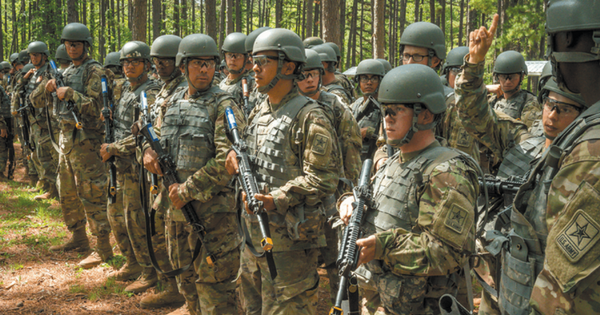 The deputy commanding generals for the Army National Guard (ARNG) and U.S. Army Reserve (AR) exercise oversight on behalf of the MSCoE commander for all reserve component issues.
For more information, call 573-563-4033 for Army Reserve or 573-563-4034 for National Guard.
National Guard
The Deputy Commanding General – Army National Guard (DCG-ARNG) is the principal adviser to the CG, MSCoE on issues related to the ARNG. The DCG-ARNG focuses on the integration of the ARNG through the full spectrum of the DOTMLPF process. To enable the integration, the ARNG maintains 18 key officers and enlisted positions across MSCoE, the proponent schools and Initial Military Training to assist the MSCoE staff agencies with Guard-specific issues and functions as a liaison between Guard Soldiers, their states and territories, and Fort Leonard Wood.
The following is a breakout of the Army National Guard presence on Fort Leonard Wood:
Chief of Staff-ARNG, and Senior ARNG Adviser, MSCoE and Fort Leonard Wood: This colonel position serves as the senior active Army National Guard representative to MSCoE and Fort Leonard Wood, working directly for the commanding general. This officer serves as the key staff officer or point of contact for all matters between the commanding general and the chief NGB and/or Director, Army National Guard. They also assist the operational staffs of the 54 states' and territories' adjutants general in dealing with any problems arising with ARNG Soldiers assigned for training at Fort Leonard Wood. Additionally, the senior adviser organizes the efforts of Active Guard/Reserve (AGR) staff for a unified ARNG effort and provides mentorship and guidance to other ARNG AGR officers assigned to Fort Leonard Wood; acts as liaison to the field regarding questions on training, force structure, readiness, mobilization and utilization of post facilities; and reviews and makes recommendations on programs of instruction, force structure documentation, doctrine, publications, regulations and any other documents or initiatives that impact the Army National Guard.
Sergeant Major-ARNG: This sergeant major position serves as the principal Army National Guard staff representative for enlisted issues. Serves as the senior ARNG enlisted Soldier on FLW and advises the MSCoE CSM, school CSMs and brigade CSMs on issues that impact enlisted Soldiers. Responsible for the enlisted contribution to Total Force Integration at MSCoE and Fort Leonard Wood; fields all issues relating to ARNG IET Soldiers training at FLW; assists and supports all ARNG units and Soldiers utilizing FLW as a mobilization station or those in a hold status at the installation; and represents ARNG enlisted matters at CSM meetings, conferences and workshops. Supervises all ARNG AGR Soldiers assigned to MSCoE and Fort Leonard Wood; coordinates enlisted issues with NGB, states and TRADOC; and assists the MSCoE chief of staff-ARNG in fulfilling ARNG missions, as required.
Deputy Assistant Commandants ARNG, U.S. Army CBRN, Engineer and Military Police Schools: These lieutenant colonel positions serve as the senior National Guard representatives to the schools. One lieutenant colonel is assigned as deputy assistant commandant at each school. Their primary duties involve serving as the key staff officer or point of contact for all matters between the school assistant commandant and commandant and the staffs of the chief, National Guard Bureau (NGB) and director, Army National Guard; counseling and advising ARNG student officers and NCOs; answering inquiries from the field; reviewing and making recommendations on programs of instruction, force structure documentation, doctrine, publication, regulations and any other documents and processes that may impact the ARNG; and instructing students at their respective schools.
ARNG Total Force Integrator/Force Developer, CDID, MSCoE: These lieutenant colonel positions serve as total force integrator for the respective branches at the center level for the ARNG Dedicated Procurement Program (DPP). Serves on the staff with Directorate of Combat Development. Primary duties involve force structure, concepts, and doctrine development and ARNG DPP capability. Ensures documentation, employment and doctrinal development mission capability. Develops, reviews and reports on equipment fielding plans, policies and programs that impact the ARNG. Services as liaison with HQDA, MACOM, NGB, OCAR and ARC on equipment development, procurement and fielding to the ARNG units. Coordinates and interfaces with all respective division and branches to provide ARNG expertise and representation during all phases of concept development, equipment determination and organizational redesign.
ARNG Liaison NCOs (LNCO), MSCoE and Fort Leonard Wood: The ARNG LNCO mission is to provide guidance, information and assistance as needed to prevent train distracters with ARNG trainees. The Recruit Sustainment Program coordinator at the FLW Reception Station dialogs with the respective states to provide missing trainee documentation prior to shipping to the training base. ARNG LNCOs are embedded in each training brigade, providing direct service to the cadre and resolving trainee problems. The FLW ARNG LNCO program is manned with master sergeants and sergeants first class specifically training to handle ARNG Soldiers transitioning through the training base.
Army Reserve
The deputy commanding general for Mobilization and Training (U.S. Army Reserve) assists in the training and readiness of AR units. Ensures DOTMLPF requirements are coordinated with reserve components; assists in integration of the One Army School System and distance learning initiatives; represents MSCoE commander during visits to annual training events; and reviews, analyzes and recommends allocation of resources to support MSCoE mobilization mission requirements. AGR Soldiers are attached to MSCoE:
Army Reserve Chief of Staff: This colonel position serves as the senior full-time AR representative within the Maneuver Support Center of Excellence. Participates at the command group level in the formulation, development, implementation and administration of all command policies and procedures directed at or impacting the AR, and is responsible for Total Force Integration within MSCoE, by ensuring that issues with AR implications are identified, considered and coordinated in all MSCoE actions. Manages the command's AGR, Active Duty for Special Work and Individual Mobilization Augmented programs, and ensures that the chief, Army Reserve's policies and priorities are implemented.
Senior Sergeant Major-Army Reserve: This sergeant major position serves as principal AR staff representative for enlisted Army Reserve issues. Responsible for the enlisted contribution to Total Force Integration at MSCoE and Fort Leonard Wood; represents AR enlisted matters at CSM meetings, conferences and workshops; oversees the utilization of enlisted AR AGR Soldiers assigned to the MSCoE and Fort Leonard Wood; coordinates enlisted issues with AR units, TRADOC, ARC and OCAR; and assist the DCG and chief of staff in fulfilling AR missions, as required.
AR Total Force Integrators, Directorate of Combat Developments: Three Active Guard Reserve lieutenant colonels, one for each of the branches, represent Army Reserve interests pertaining to force structure, concepts and doctrine development. There are three Army Reserve lieutenant colonel Active Guard Reserve positions within the Concepts Development Division under the Capabilities Development Integration Directorate. The Soldier's assist with the integration of the reserve force structure into the Total Army and ensure the needs of the AR are considered during the current round of transformation and realignments. Each officer brings valuable experience from the field, working within their field of expertise, assured mobility (engineer), weapons of mass destruction (chemical) and protection (military police), to bring new ideas into the concepts arena. They also work closely with their counterparts in higher reserve components commands.
MSCoE Quality Assurance Office Directorate NCO: Serves as the enlisted AR adviser to the director of the MSCoE Quality Assurance Office. Provides oversight of and support for development and integration of training and professional military education across the One Army School System's CBRN, engineer and military police schools in producing doctrine, training, leaders, Soldiers and equipment to meet unit, Soldier and leader competency needs of Army, Army Reserve and National Guard.
Each school at Fort Leonard Wood has a deputy assistant commandant (DAC), as well as a senior NCO, to oversee all aspects of the integration of the reserve components with the various branches. These deputy assistant commandants and senior NCOs are responsible to ensure the needs of the reserve are met by the proponent schools and provide a strong voice at the proponent school to ensure it is done. They also ensure The Army School System (TASS) battalions in the reserve component meet the Army standard and ensure the training materials are Army Training System-compliant. Finally, they oversee and mentor reserve component officers and Soldiers attending IET at the schools.
102nd Training Division (Maneuver Support)
The 102nd Division has a long and proud tradition of service to the United States Army. The division was originally organized in June 1921 as a unit of the organized reserve to consist of men from Missouri and Arkansas. The division insignia is a golden "O," "Z" and arc on a circular blue background to represent the Ozark Division.
The headquarters was located in St. Louis, Missouri, but it was never fully staffed until World War II. One of the division's most famous Soldiers was President Harry S. Truman. During World War II, the 102nd saw significant combat action and captured 147,000 enemy troops during their 173 days in combat. On May 4, 1945, Gen. Dwight D. Eisenhower made the announcement, "German forces on the Western Front have disintegrated… Today what is left of two German armies surrendered to a single American division — the 102nd, commanded by Maj. Gen. Frank A. Keating."
The 102nd Division Headquarters on Fort Leonard Wood is located in Hoge Hall. The 102nd Training Division (Maneuver Support) is commanded by a brigadier general and is one of two TASS training divisions in the Army Reserve. Functionally aligned with the Maneuver Support Center of Excellence, the 102nd Division provides MOS reclassification, noncommissioned officer and functional training in the engineer, military police and chemical, biological, radiological and nuclear career management fields.
The 102nd consists of seven geographically dispersed brigades with battalions, detachments and Soldiers residing in almost all 50 states. The brigades are in Fort Leonard Wood, Missouri (1st Engineer Brigade, 2nd Military Police Brigade, and 3rd Chemical Brigade); Fort Huachuca, Arizona (1st Military Intelligence Brigade), Sacramento, California (2nd Signal Brigade), Fort Totten, New York (3rd Civil Affairs/Psychological Operations Brigade), and the 4960th Multi-Functional Training Brigade at Fort Shafter Flats, Hawaii. In addition to training at Fort Leonard Wood, the 102nd conducts Maneuver Support and non- Maneuver Support training at Fort Dix, New Jersey; Fort Hunter Liggett, California; Fort Knox, Kentucky, Fort Shafter Flats, Hawaii, Fort Huachuca, Arizona, Fort Gordon, Georgia, Sacramento, California, and Tobyhanna, Pennsylvania.
The command group, along with the operations and training section, provide liaison with the MSCoE proponent schools, TRADOC, the 80th Training Command (TASS) and the U.S. Army Reserve Command in matters relating to the conduct of training.
The operations and training section, along with the logistics and resource management sections, ensure resources and personnel are available and trained to conduct their assigned portion of the training mission. The operations section prepares assigned TASS units to prepare, deploy and establish schoolhouse operations worldwide and provides strategic planning and guidance to prepare for future operations.
The human resources section provides personnel services and guidance to all military and civilian personnel assigned to the division and its subordinate units, as well as their families.
1st Battalion, 95th Regiment, 1st Brigade (EN), 102nd Training Division (1-95th)
The 1-95th conducts reclassification and NCO training for engineer Soldiers assigned to the Army Reserve, Army National Guard and the active component as well.
Future units supporting military police and CBRN training are planned as part of the 102nd Training Division structure at Fort Leonard Wood.
80th Training Command (TASS) Training Center
Fort Leonard Wood is home to one of the eight Army Reserve TASS Training Centers (TTC). The training center serves as the central coordinating unit to support those classes assigned to the Army Reserve. The training center supports year-round training of approximately 3,000 students and more than 35,000 training man-days.
The TTC offers Army Reserve TASS units a location to conduct their training, with adequate facilities to support training, without interference from units that might delay delivering the Army those trained Soldiers needed in a timely manner to support global operations. TTCs are being customized to meet the unique needs of reserve component classes, where specialized equipment necessary for the conduct of training is placed, when AC resources alone are not sufficient to meet the total student load. The TTC consists of facilities designed and customized to meet the needs of TASS units. Having a permanent location with facilities to support training, the Army Reserve TASS community has saved significant duplicative expenses by not having to retrofit a location to meet the minimum standards for education requirements. Expenses normally associated with the conduct and establishment of a temporary training site are now redirected to improve upon permanent training facilities for Army use.
The TTC is staffed with full-time personnel resources to maintain the facilities and equipment and to conduct near-continuous year-round training in each of their assigned courses. It has a full-time command and control cell, administrative cell, logistics cell and an instructional cell and supports all training conducted by the 102nd Training Division.
Equipment Concentration Site 66 (ECS 66)
Equipment Concentration Site 66 (ECS 66) provides storage of unit-owned MTOE/TDA equipment and maintains equipment in a ready-to-use status upon mobilization of supported reserve units. They also provide field maintenance and unit maintenance that is beyond the units' capability to accomplish during scheduled training assemblies and assist supported units in meeting readiness objectives in order to fully support training and mobilization missions.
ECS 66 ensures facility, equipment and training assistance is available upon proper approval for U.S. Army Reserve and other supported units while they are attending military training at Fort Leonard Wood.
Reserve Component Liaison Office
Army National Guard and U.S. Army Reserve
Reserve Component Liaison NCO (LNCO): These senior NCOs assist commanders in the reception, processing, counseling and training management of ARNG and AR enlisted Soldiers attending their Initial Entry Training. They are the central point of coordination and communication in matters pertaining to ARNG and AR enlisted Soldiers.
LNCO staff resolve problems with enlistment, reclassification, recycle actions of ARNG and AR Soldiers at the Reception Battalion, and support the training unit in reclassification, recycle, separation counseling, and coordination with the ARNG and AR parent unit, assisting them in resolving Soldiers problems.
They will also assist training units in the management of ARNG and AR policies, IAW DA, NGB, TRADOC and state policies. The LNCO ensures the time and type of training received meets the needs of the Army and the RC Soldier.
35th Engineer Brigade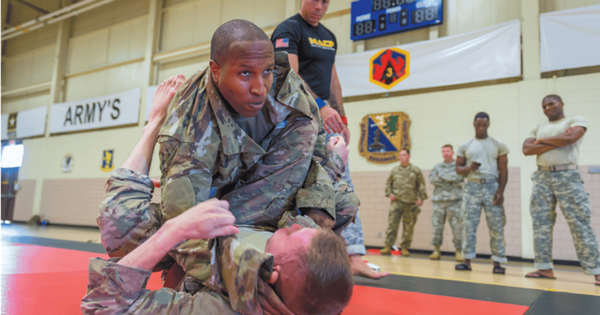 The 35th Engineer Brigade (Corps) is the largest senior command in the Missouri National Guard. During peacetime, it serves as the headquarters for the following commands: 35th Infantry Division in Cape Girardeau, 110th Engineer Battalion (Wheeled) in Kansas City, 203rd Engineer Battalion (Combat) (Heavy) in Joplin, 1138th Engineer Battalion in St. Louis and the 1140th Engineer (Corps) (Wheeled) in Cape Girardeau.
Throughout the year, the 35th Engineer Brigade units work on Innovative Readiness ball fields, basketball courts, walking trails and drainage operations, as well as construction operations and renovations for local governments, parks and recreation departments and not-for-profit civic organizations.
In addition to construction operations, the brigade continues to serve as the Corps engineer for I Corps at Joint Base Lewis-McChord, Washington. This relationship has proven very productive since 1983. As the I Corps engineer, the brigade participates in several war fighter exercises throughout the year, including OCONUS exercises such as Yama Sakura in Japan, Ulchi Focus Lens in Korea and Cobra Gold in Thailand.
To find out more information about the 35th Engineer Brigade, other units and the Missouri National Guard, visit www.moguard.com.
5th Engineer Battalion (Combat) (Mechanized)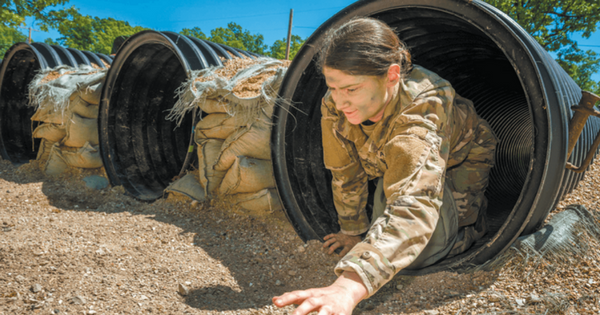 The 5th Engineer Battalion traces its lineage back to 1861 and the "Battalion of Engineer Troops," supporting the Army of the Potomac. The battalion was awarded battle streamers for the battles of Peninsula, Antietam, Fredericksburg, Chancellorsville, Virginia 1863, the Wilderness, Spotsylvania, Cold Harbor, Petersburg and Appomattox.
During the Spanish-American War, the battalion engaged in bridge and railroad construction in Cuba, where they earned a battle streamer at Santiago. During the same period, the battalion saw action in the Philippine Insurrection and the Mexican Expedition, for which the battalion earned two more battle streamers. During World War I, the 5th Engineer Regiment was assigned to the 7th Infantry Division, fought in the province of Lorraine and was awarded the Lorraine battle streamer. During World War II, the 5th Engineer Regiment formed several new units, including the 1278th Engineer Battalion.
The 1278th was redesignated as the 5th Engineer Battalion in January 1945. World War II service included constructing bridges, clearing minefields and fighting as infantry. During World War II, the battalion received battle streamers for Normandy, northern France, Ardennes-Alsace, Rhineland and Central Europe. In February 1957, the Fightin' 5th was moved to Fort Leonard Wood. The reputation of the 5th placed the battalion high on the troop deployment list for Operation Desert Storm. As a member of 36th Engineer Group and 20th Engineer Brigade, the 5th Engineer Battalion supported the 1st Brigade, 24th Infantry Division in the defense of Saudi Arabia. Continuing to fight with 1st Brigade, 24th Infantry Division, the Fightin' 5th attacked east into the Euphrates River Valley and on into Basra. The 5th Engineer Battalion has deployed three times in support of the global war on terror and Operation Iraqi Freedom. For its service to the nation, the 5th Engineer Battalion has received multiple meritorious unit citations and battle streamers.
Marine Corps Detachment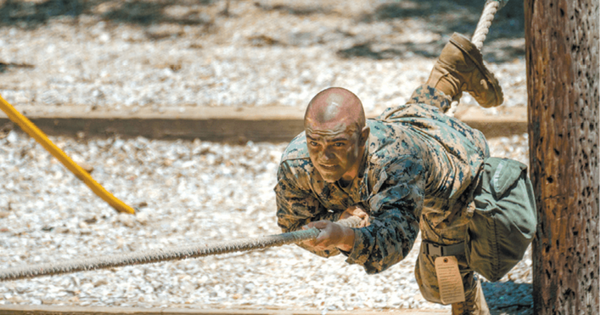 Like Fort Leonard Wood, the Marine Corps Detachment (MARCORDET) has evolved considerably over the past 33 years, beginning with an exclusive focus on engineer training in 1974 and rapidly expanding since 1995 to include Marine Corps training for engineer equipment operators (1995), motor transport operators (1996), military police (1999) and CBRND specialists (1999).
The MARCORDET now operates as one of the largest military occupational specialty schools in the Marine Corps, with one of every seven new Marines joining the Corps passing through this command. With a permanent core of 300 Marines and an annual student load of nearly 7,000, MARCORDET, FLW, serves proudly as the Corps' largest standing detachment.
The detachment has also grown in its involvement with the local communities, supporting an array of organizations and participating in countless projects, including: Special Olympics Missouri, the ASYMCA, Habitat for Humanity, Boy and Girls Town of Missouri, Adopt-a-School, the local chapter of the Marine Corps League, Young Marines Program, funeral detail support and color guard details throughout the region, and participation in various local parades and other community events throughout the year.
The impact of MARCORDET, FLW, can be seen throughout the Corps in that Marines who have trained here now serve at every Marine Corps base and station worldwide and are making substantial contributions in all current Marine Corps operations "in every clime and place."
Navy Detachment

Center for Seabees and Facilities Engineering Detachment
The Center for Seabees and Facilities Engineering Detachment (CSFE DET) at Fort Leonard Wood provides a wide range of training to Sailors and Seabees in support of both afloat and ashore Navy missions.
Equipment operator and engineering aide apprentice training is conducted in an ITRO (joint services) environment. This training prepares Seabees to provide support to naval forces in the form of contingency construction, disaster recovery and humanitarian assistance.
Co-located with the CSFE DET, the Center for Naval Engineering Learning Site offers a course aimed at protecting naval vessels from chemical, biological and radiological defense attack.
Hosted by the U.S. Army Military Police School and the Army Engineer School, the following courses are also offered: military police investigations course, protective services training/anti-terrorism driving course, nonlethal weapons instructor course and joint engineer officer training.
CSFE DET is an active citizen of the Ozarks, participating heavily in community service projects throughout the area. This detachment has been awarded the Chief of Naval Operations Achievement in Safety Award, the Chief of Naval Education and Training Award for Excellence (three awards), the Chief of Naval Education and Training Retention Excellence Award, the Department of the Army Award for Excellence in Safety, the Federal Executive Board, St. Louis Team Community Service Award and was inducted as full member to the Missouri Stream Team No. 1. The CSFE DET has also been cited by the American Red Cross as well as the Navy-Marine Corps Relief Society for outstanding support.
The CSFE DET is fully accredited by the Commission of the Council on Occupational Education.
U.S. Air Force, 364th Training Squadron, Detachment 1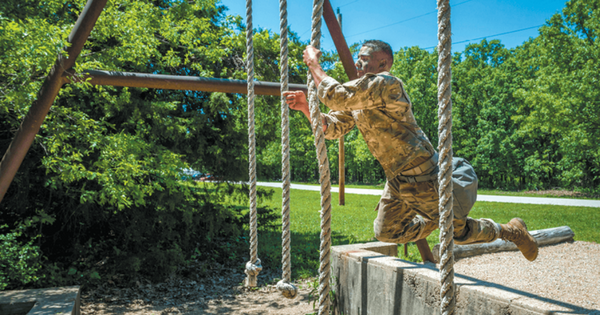 The U.S. Air Force (USAF) Detachment 1 is assigned to the 364th Training Squadron at Sheppard Air Force Base, Texas. Detachment 1 provides world-class initial skills apprentice and advanced level technical training in the areas of Pavements & Equipment, Emergency Management, Engineering, Vehicle Operations, and Security Forces. Detachment 1 produces over 1,400 mission-ready Airmen graduates annually. The detachment provides Airmen hands-on technical training and is fully accredited by the Community College of the Air Force (CCAF). Its apprentice graduates are awarded between 10 and 25 college credits depending on their training course.
The USAF Construction Equipment & Pavements Maintenance schoolhouse consists of three initial skills apprentice training courses: a 40-academic day Air Force course focuses on career field safety, crane rigging fundamentals, snow and ice control, and water drainage systems. Students are trained to operate dump trucks, loaders, compact track loader, backhoe, and crawler tractor. They additionally learn how to place/form rigid pavements (concrete) and place/repair flexible pavements (asphalt). Upon completion of the 40-day course, students attend a 5-academic day inter-service course and are trained to operate a road grader to perform basic road leveling and V-ditching operations. Lastly, they complete a 9-academic day Air Force course on how to perform airfield/street sweeping operations using a multi-purpose sweeper. The Pavements & Equipment schoolhouse also teaches one advanced supplemental course: Pavements Maintenance Inspection & Repair (mobile course). This course is 10-academic days and graduates are awarded 3 CCAF college credits.
The USAF Emergency Management schoolhouse instructs military and civil service students in three initial skill apprentice training courses. A 50-academic day Air Force course teaches USAF Civil Engineer deployment and contingency operations; major accidents and natural disaster response/recovery; emergency management planning; wartime nuclear, biological, and chemical defense operations. This course is followed by an 11-academic day inter-service Chemical/Biological/Radiological/Nuclear (CBRN) Responder course, where students earn a technician-level Hazardous Materials certification. Finally, students are taught instructor and teaching fundamentals in a 5-academic day Air Force course before graduating. The Emergency Management schoolhouse also teaches two advanced supplemental courses: Emergency Management Craftsman and CBRN Control Center (mobile course). Each of these courses are 10-academic days and graduates are awarded 3 CCAF college credits.
The Engineering schoolhouse consists of two initial skills apprentice training courses: a 50-academic-day inter-service course followed by a 19-academic-day Air Force course. These courses teach apprentice-level Airmen Civil Engineer design, manual and computer aided drafting, conventional and automated drafting, engineer contingency support operations, GPS surveying, Geographical Information Systems, and USAF Civil Engineer wartime and contingency responsibilities. The Engineering schoolhouse also teaches four advanced supplemental courses: Engineering Craftsman, Construction Surveying, Advanced Geographical Information Systems, and Contract Construction Inspection (mobile course). Each of these courses are 10-academic days and graduates are awarded 3-4 CCAF college credits.
The Vehicle Operations (Ground Transportation) schoolhouse trains Airmen in critical skills to become vehicle operators in the USAF. The 30-academic day initial skills apprentice course teaches Airmen how to operate 28- & 48-passenger buses; 4K, 10K, & 10K all-terrain forklifts; and tractor-trailers. Additional training is conducted in operator skills, basic driving hazards, operator maintenance, loading and lashing cargo, vehicle licensing, flight line driving, cargo distribution, and convoy operations.
The Security Forces schoolhouse provides advanced-level training to USAF students through the U.S. Army Military Police School. Training is provided in the areas of special reaction team tactics, hostage negotiation techniques, military police investigation, protective services, conventional physical security, crime prevention, nonlethal weapons operations, anti-terrorism measures and combating terrorism on military installations.
The detachment's instructors have committed their efforts to instill in these Airmen our three core values: integrity first, service before self and excellence in all we do. By living by these core values, our Airmen ensure the U.S. Air Force will remain the world's greatest air force. To contact the Air Force detachment, call 573-596-0811/5689.
Civilian Personnel Advisory Center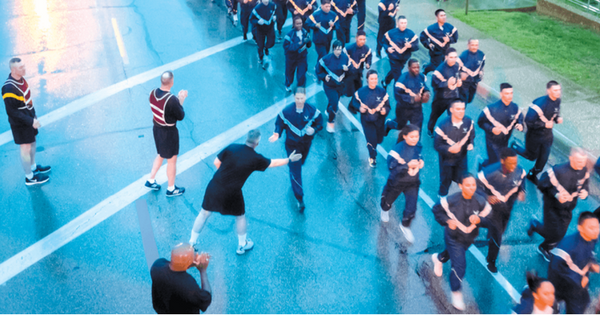 The Civilian Personnel Advisory Center (CPAC) provides a first-class team of motivated human resource professionals who provide customer-defined top quality service to our community. CPAC develops and delivers a customer focus management-owned human resources program that attracts, develops and retains a diverse and a highly competent workforce. CPAC partners with managers in accomplishing the mission by ensuring the civilian workforce is highly trained, motivated, well-informed and fairly treated. They set and exemplify standards for human resource management excellence in such areas as: employment, benefits, training, job classification, performance management, and employee and labor relations.
Hours of operation are 7:30 a.m. to 4:30 p.m. Monday through Friday. The human resource staff may be reached at 573-596-0927. The CPAC home page provides information on a variety of subjects and may be accessed at www.wood.army.mil/newweb/garrison/dhr/cpac.html.
Logistics Readiness Center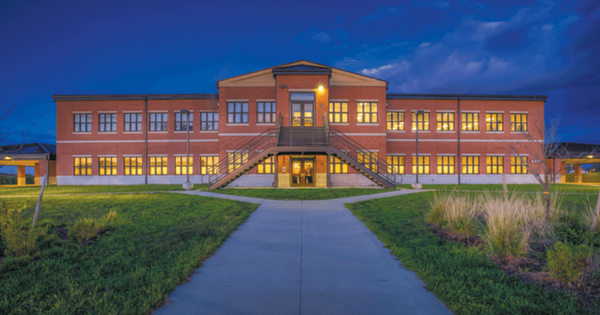 The Logistics Readiness Center (LRC) provides logistics base support to the installation by providing dining facility operation, issue of military clothing and equipment, property accountability, transportation troop lift support, management of General Services Administration vehicles, deployment and redeployment planning, and equipment repair.
Plans and Operations Division serves as the primary adviser to the director on all logistics programs and services that enable readiness and provides installation-level planning for mission support, training support, development and redeployment, and mobilization support.
Supply and Services Division operates the dining facilities with the exception of the MEDDAC dining facility, offering contract laundry services, initial military clothing issue points, bulk petroleum, ammunition accountability and storage, and supply warehouses. A permanent party issue point is available by appointment at the Central Issue Facility, Building 2336. Supply and Services Property Book Office provides property accountability for Garrison Command and MSCoE.
Transportation Division operates the installation motor pool, providing troop lift support and GSA vehicles, unit movement, CTMC sick-call bus, official express (mini post shuttle) and rail movement using two locomotives with more than 21 miles of railroad track. The division also provides personnel travel services, passport processing, movement and storage of household goods, and shipment of overnight express and other freight items.
Maintenance Division operates a consolidated maintenance complex that provides limited sustainment-level and field-level maintenance for weapons, combat, construction, electronics, communication, tactical and nontactical vehicles, furniture, chemical and support equipment. The division also provides maintenance assistance and instruction team services for all supported customers. In addition, the Maintenance Division manages the modification work order and warranty control program.
TACOM/FMX Directorate FLW
TACOM Fleet Management Expansion (FMX) mission is to maximize TRADOC training-based equipment readiness for the engineer, military police and chemical, biological, radiological and nuclear schools, as well as the 58th Transportation Battalion by providing responsive, reliable and uninterrupted field-level maintenance support to TRADOC training fleets and equipment and ensures the availability of equipment to meet the TRADOC training load.
TACOM/FMX serves as a single point of entry for field maintenance of training-based equipment, which allows the TRADOC commanders to focus on their primary mission — training. 573-596-0982