In Central Texas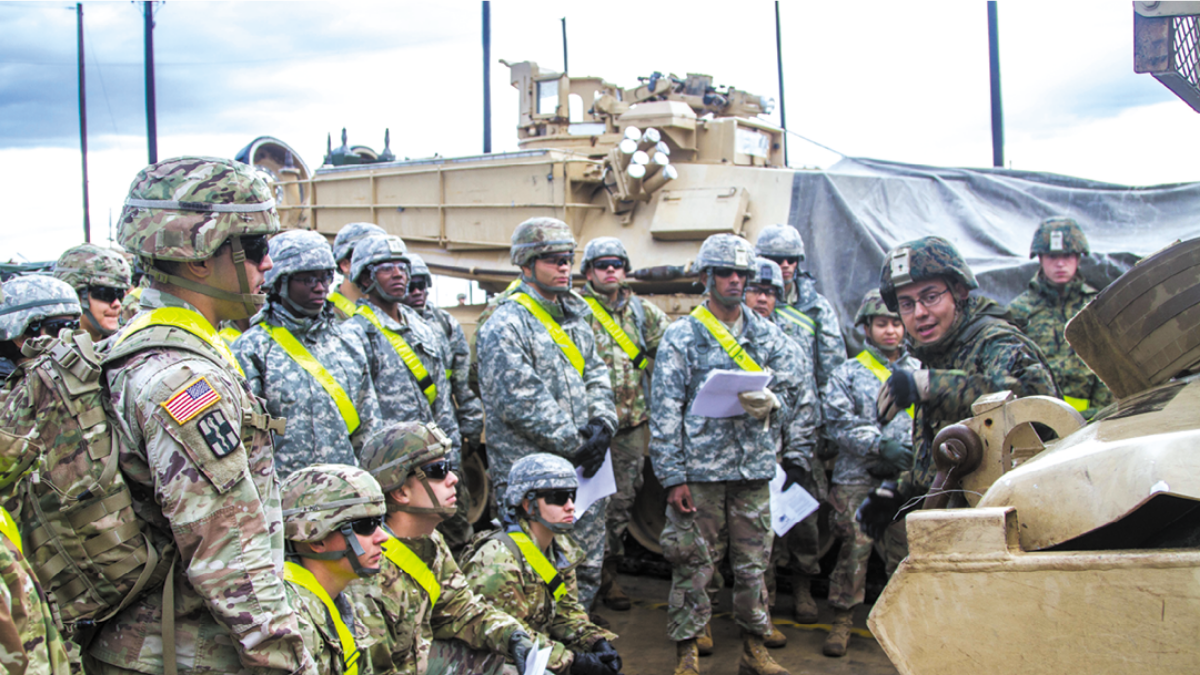 Like the State of Texas, Fort Hood is big and boasts of being the largest active duty armored post in the United States Armed Forces. Fort Hood is nicknamed the Great Place because of the quality of life the post and area offer soldiers and their families. These qualities are important, especially with home-basing initiatives, frequent deployments and family stability and support.
Soldiers assigned to Fort Hood can expect to have one of the highest quality of life standards in the Army. New housing, quality medical care, thriving communities, recreation and schools combine to ensure that Fort Hood is the Great Place.
Fort Hood covers a total of 340-square miles and supports multiple units, a corps headquarters and a robust mobilization mission. Fort Hood also meets the training and support requirements for many smaller units and organizations, thus maintaining a vital defense force for the United States of America.
Fort Hood rests in the beautiful hill and lake country of Central Texas between Killeen and Copperas Cove, about 60 miles north of the Austin and 50 miles south of Waco. Fort Hood is fortunate to have the cities of Killeen, Harker Heights, Belton, Temple and Copperas Cove as neighbors. These cities include new and affordable housing areas, shopping centers, recreational facilities and good restaurants.
The major access highway to Fort Hood's principal cantonment area and West Fort Hood is U.S. Highway 190, which provides four-lane controlled access to the post from Interstate Highway 35, the main North-South route through Central Texas.
At a convenient distance from the post are two manmade reservoirs. Belton and Stillhouse Hollow lakes provide an enjoyable recreational outlet for Fort Hood soldiers and their families. There are 127 ponds on the reservation, all suitable for fishing.
Tenant units at Fort Hood include III Corps, 1st Cavalry Division, 1st Army Division West, 3rd Cavalry Division, U.S. Army Garrison Fort Hood, 13th Sustainment Command, 1st Medical Brigade and 11th Signal Battalion.
Population
There are nearly 40,000 active-duty soldiers and military personnel who work on Fort Hood. There are also about 9,000 civilian, NAF or other employees present at the post. An additional 18,000 family members live on post, while about 90,000 family members live off post.
Economic Impact
The Fort Hood had an economic impact of $35.4 billion on the State of Texas during fiscal 2015-16, according to Texas Comptroller. It is the largest single-site employer in the state.
History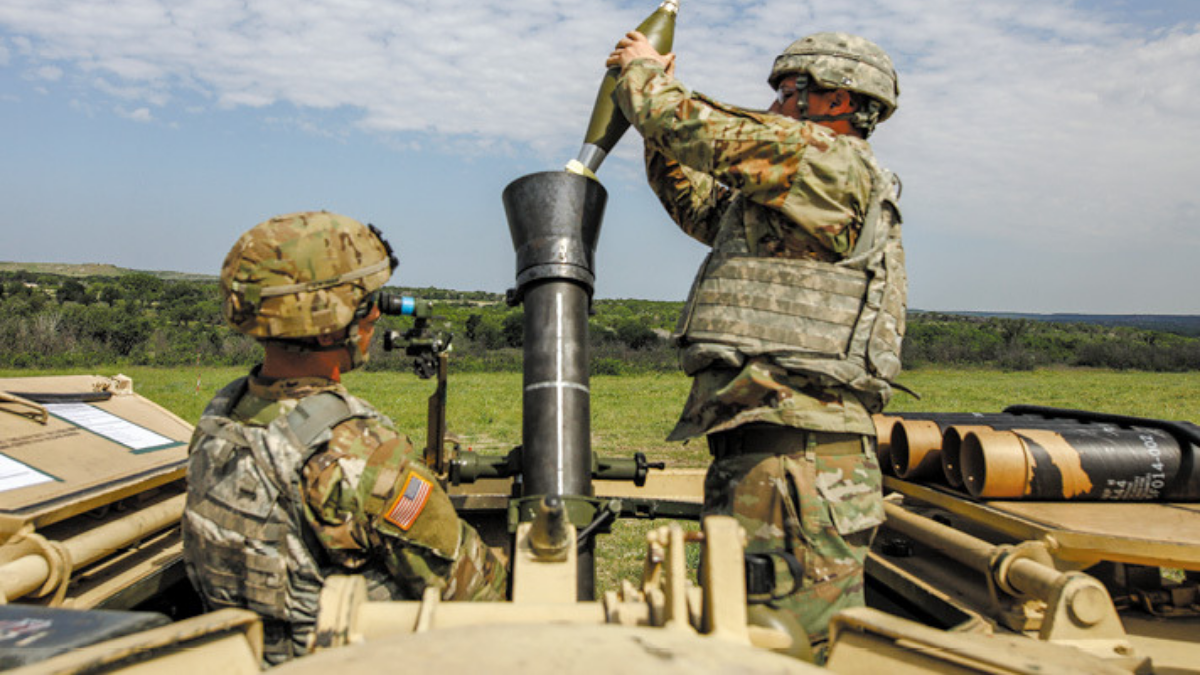 Seventy-five years ago, Camp Hood officially opened Sept. 18, 1942, in Central Texas to rapidly train tank destroyer battalions desperately needed during World War II.
Named for the commander of the Confederate Texas Brigade, General John Bell Hood, the original facilities provided housing and training sites for nearly 38,000 troops. In January 1943, an additional 16,000 acres in Bell County and 34,943 acres in Coryell County near Gatesville were purchased. The site near Gatesville was known as the sub-camp and later as North Fort Hood. During the war years, North Fort Hood housed nearly 40,000 troops and 4,000 prisoners of war and was the site for the southern branch of the U.S. Disciplinary Barracks.
By the end of 1944, the number of tank destroyer battalions in training at Camp Hood declined rapidly but field artillery battalions and the Infantry Replacement Training Center replaced them. The last year of World War II saw a major shift of emphasis in Camp Hood's mission and a drastic reduction in population. As the war came to an end, the training of troops slowed and equipment reclamation and demobilization planning became the priorities. A separation center was established in September 1945, and as the year ended, post strength had fallen to 1,807 prisoners and about 11,000 troops.
In January 1946, the 2nd and 20th Armored Divisions arrived from overseas. From the end of 1946 to 1950, Camp Hood changed little, but April 15, 1950, Camp Hood became a permanent installation redesignated as Fort Hood. During the Korean War years, the post continued its training mission and provided individual replacements for many of the units involved in that conflict.
In mid-1954, III Corps moved from California to Fort Hood. The Corps supervised the training of combat units at Fort Hood and other Fourth Army stations from 1954 to 1959 when III Corps was inactivated. Probably, the most famous trainee to come through Fort Hood was Elvis Presley, arriving March 28, 1958. Other than receiving record amounts of mail (three to four bags per day), Presley was treated like all other trainees. Nearly six months later, Presley shipped out for Germany.
In September 1961, Fort Hood again became the home for the III Corps, and in February 1962, III Corps was assigned as part of the U.S. Army Strategic Army Corps. On June 15, 1963, Killeen Base was turned over to the Army. Today, the only remnant of its secret mission is tunnels honeycombed under West Fort Hood.
In October 1969, Killeen Base was designated as West Fort Hood and the airfield's name was designated as Robert Gray Army Airfield. The base was named after a Killeen native who was killed flying combat missions during World War II. Robert Gray was also a pilot of a B-25 bomber on the famous Doolittle Raid on Tokyo in 1942. With a redesignation came a change in mission at West Fort Hood. Atomic weapons were removed. They had been secretly kept there since 1947.
During the late 1960s, Fort Hood trained and deployed a number of units and individuals for duty in Vietnam. As the United States ended its role in the conflict, thousands of returning soldiers completed their active duty with one of the divisions.
During this time, the post began a modernization effort. On Sept. 13, 1965, Darnall Hospital opened and began providing quality medical care to the Fort Hood community. In 1970, construction began on Palmer Theater and Venable Village was dedicated. New barracks were springing up around post. The wood buildings of Fort Hood were quickly being replaced with brick structures. In September 1967, Fort Hood was officially designated a two-division post with the 1st and 2nd Armored Divisions. In 1971, the 1st Cavalry Division came to Fort Hood from Vietnam and replaced the 1st Armored Division when "Old Ironsides" moved to Germany.
Throughout the 1970s and '80s, Fort Hood played a major role in the training, testing and introduction of new equipment, tactics and organizations. A primary player in the test and evaluation mission has been the U.S. Army Training and Doctrine Command's Test and Experimentation Command (now the U.S. Army Operational Test Command), located at West Fort Hood. Fort Hood has been instrumental in the fielding of the M1 Abrams tank, M2/3 Bradley Infantry/Cavalry Fighting Vehicle, the Multiple Launch Rocket System and the AH-64 Apache helicopter.
In August 1990, Fort Hood was alerted for deployments to Southwest Asia as part of the joint forces participating in Operation Desert Shield. The deployment to Saudi Arabia began in September, extending into mid-October. Upon its return to the United States, the 1st Cavalry Division became the largest division in the Army, with the reactivation of its 3rd "Greywolf" Battle Team May 21, 1991, and subsequent activation of the division's Engineer Brigade in October 1992.
The 4th Infantry Division (Mechanized) was designated the Army's Experimental Force on Dec. 15, 1995, as its colors were unfurled for the first time over Central Texas and Fort Hood. A new chapter in its long history began as its soldiers were given the mission to lead the Army into the 21st Century. Twenty-five years after making its home in Colorado, the Iron Horse Division was again re-stationed to meet the Army's requirements, but this move would be quite different from others. The Iron Horse Division became a split-based organization with six brigades and three brigade combat teams remaining at Fort Carson.
In the 1990s, Fort Hood units supported Operation Joint Endeavor in Bosnia to help bring an end to years of bloodshed in that war-torn country. In October 1998, the 1st Cavalry Division was the first United States division to assume authority of the Multinational Division (North) area of operation in Bosnia-Herzegovina.
Also during the 1990s, Fort Hood continued an extensive building program to modernize the post. The Robertson Blood Center, Soldier Development Center, Soldier Service Center and a new Commissary at Warrior Way were all completed during this timeframe. Many other improvements were made to the Power Projection Mission of the post such as upgrades to the railhead and the runway at Robert Gray Army Airfield and to training ranges.
The beginning of the 21st century saw modernization in the Army in full swing. Fort Hood made history when it was the first installation selected to privatize post housing under the residential communities' initiative. Under this initiative, new housing units, remodeled housing and community improvements were added to the post.
After Sept. 11, 2011, a new era was ushered in at Fort Hood as security and the war on terrorism became a prime focus. Fort Hood transitioned from an open to a closed post almost overnight. Since 2001, the deployment pace at Fort Hood has accelerated as the Army continued to fight the war on terrorism. Many Fort Hood units have deployed to Afghanistan for Operation Enduring Freedom and to Iraq for Operation Iraqi Freedom and Operation New Dawn.
Highlighting this period was the 4th Infantry Division's assistance in the capture of Saddam Hussein in December 2003 and the 1st Cavalry Division's deployment to Baghdad in spring 2004, culminating with Iraq's first democratic election in the post-Saddam Hussein era in early 2005.
Later in 2005, many Fort Hood units were called on to provide humanitarian relief after Hurricane Katrina in New Orleans and Hurricane Rita in southeastern Texas and Louisiana. More humanitarian aid came from Fort Hood in early 2006 after a devastating earthquake in Pakistan.
Closing out this century's first decade, in 2009 the 4th Infantry Division returned from Iraq and cased its colors at Fort Hood for the last time with the unit's move back to Fort Carson, Colorado. Coming from Fort Carson was the Division West Headquarters of the First Army. Also in 2009, Fort Hood opened its Resiliency Campus (now the Comprehensive Soldier Fitness Training Facility) to help meet the needs of soldiers and their families.
Two major events in 2010 had a lasting impact on the educational aspirations of the Fort Hood military community. The first was Jan. 13, when Central Texas College opened a new classroom building with 21 new classrooms and four state-of-the-art computer labs. Then on Aug. 26, Texas A&M-Central Texas broke ground on a new campus complex on land provided by the installation.
In December 2010, the Carl R. Darnall Army Medical Center broke ground on a $534 million hospital, which opened in spring 2016. The post opened a new main exchange complex in October 2015.
Over the past several years, fewer troops have been called to serve in harm's way overseas than in the previous decade. The 1st Cavalry Division's 3rd "Grey Wolf" Brigade Combat Team was the final unit to leave Iraq in December 2011.
Today, nearly one in 10 soldiers serving in the Army is stationed at Fort Hood, and its troops continue to deploy around the globe wherever the nation needs them, proving that Fort Hood remains a source of the best trained and equipped soldiers in the U.S. Army.
Organizations

III CORPS
III Corps and its Subordinate Units are prepared to rapidly deploy and conduct the full range of military operations to seize, retain and exploit the initiative, in order to defeat any adversary. The Corps is prepared to exercise mission command of Army, Joint, and Multi-National Forces, as a Corps, Joint Task force, or Combined Joint Forces Land Component Command (CJFLCC).
1ST CAVALRY DIVISION
With more than 20,000 soldiers, the 1st Cavalry Division is the premier heavy-armored division in today's Army. It is organized in brigade combat teams, composed of maneuver elements, artillery and support. The division also has an air cavalry brigade, horse cavalry detachment and division band.
DIVISION WEST – FIRST ARMY
The First Army's Division West primary mission is the training of Reserve Component service members.
3RD CAVALRY REGIMENT
The 3rd Cavalry Regiment, known as the "Brave Rifles," is a combined arms unit composed of three cavalry squadrons, an aviation squadron and a support squadron.
U.S. ARMY GARRISON FORT HOOD
Fort Hood's garrison provides support to soldiers and families through services and facilities while optimizing resources, sustaining the environment and enhancing the well-being of the Fort Hood community. The garrison is composed of directorates such as Family and Morale, Welfare and Recreation; Emergency Services; Public Works and others.
13TH SUSTAINMENT COMMAND (EXPEDITIONARY)
The 13th Expeditionary Sustainment Command provides mission command assigned, attached and operational control units. Plans, prepares, executes and assesses sustainment, distribution, theater opening and reception, staging, and onward movement for forces in theater of operation in support of unified land operations. Continues to build relationships with all sustainment brigades.
It shapes sustainment readiness in the CONUS-West area of influence by serving as the primary sustainment advisor to senior commanders of United States Army Forces Command installations; assisting, advocating for, and mentoring echelons above brigade sustainment units in order to improve efficiency of installation support and prepare units for deployment.
1ST MEDICAL BRIGADE
The 1st Medical Brigade is providing health care and medical services to the Fort Hood community, and continuing training in its combat support mission.
11TH SIGNAL BRIGADE
The 11th Theater Tactical Signal Brigade deploys and executes Mission Command and Network Operations (NETOPS) of Expeditionary Communication Systems for III Corps, ACF or designated land component commander conducting Unified Land Operations and current missions.
36TH ENGINEER BRIGADE
The unit deploys to provide route clearing, assault gap-crossing, horizontal and vertical engineering projects.
89TH MILITARY POLICE BRIGADE
The brigade consists of several MP battalions (including the Fort Hood-based 720th MP battalion and the 178th and 126th MP detachments), which deploy to provide military police combat support, area security, internment and resettlement operations, law and order and police intelligence. When not deployed, the brigade provides law enforcement and force protection to Fort Hood.
504TH BATTLEFIELD SURVEILLANCE BRIGADE
The brigade regularly deploys to provide intelligence, counterintelligence, operational security and electronic warfare.
3RD SECURITY FORCE ASSISTANCE BRIGADE
The 3rd Security Force Assistance Brigade deploys in support of a combatant commander, integrates with foreign partner forces, assists and advises local security operations to build partner security capacity and capability to achieve regional security in support of U.S. national interests.
48TH CHEMICAL BRIGADE
This brigade consists of about 3,000 CBRNE (chemical, biological, radiological, nuclear and explosive) soldiers in five battalions spread across nine military installations.
69TH AIR DEFENSE ARTILLERY
The unit has Avenger and Stinger missiles and Patriot batteries. The unit is composed of 2-1 ADA, 4-5 ADA and 1-44th ADA.
U.S. ARMY OPERATIONAL TEST COMMAND
This command helps spearhead the testing of future Army equipment.
Arrival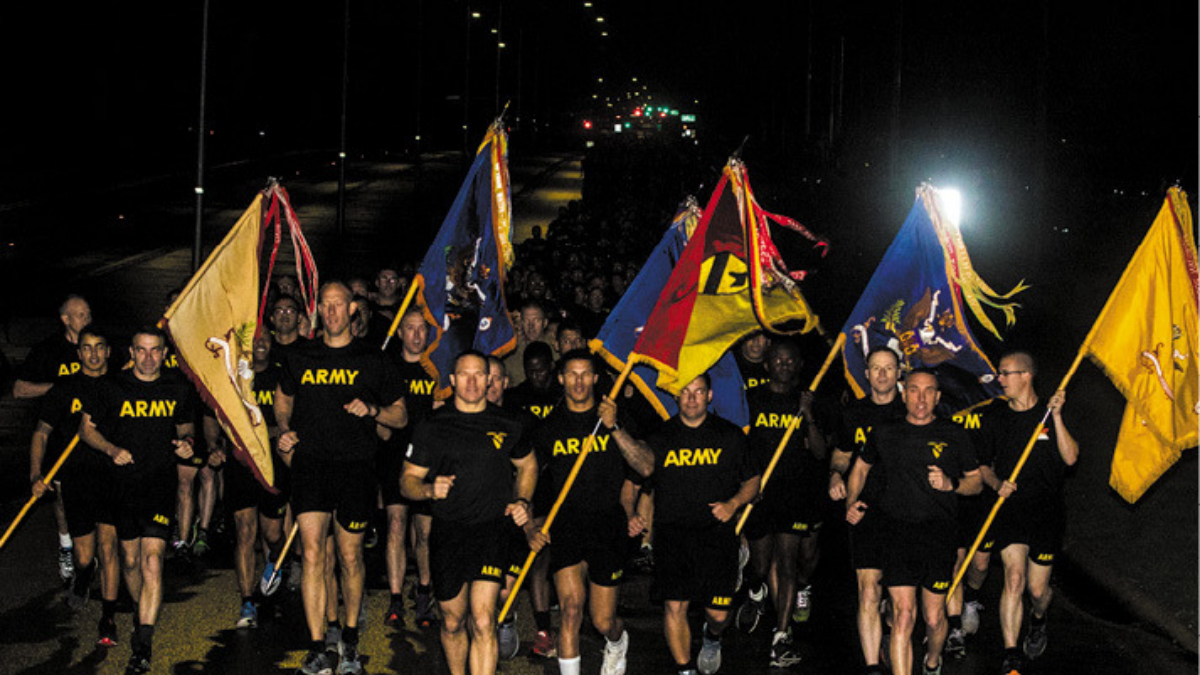 See the Getting To & Around Central Texas chapter on Page 22 for information about local airports, train service and public transportation. The closest commercial flights land at Killeen-Fort Hood Regional Airport in Killeen, less than 10 miles from the base. Ground transportation is available to the post. If you need help at the airport, contact the liaison NCO in the baggage claim area.
SPONSORSHIP
Contact your sponsor with your estimated arrival time and flight information if applicable before your arrival at Fort Hood.
Sponsorship is vital to the relocation process. Don't PCS without talking to your sponsor before departing for Fort Hood. Your sponsor will answer any questions you have about the base and the local area, make lodging or dorm arrangements and meet you upon arrival. Your sponsor will be there to help you and your family until you are settled into your new community.
If you have not been in touch with a sponsor and your departure is nearing, contact your gaining unit, call the Soldier & Family Readiness Center at 254-288-3566 or email your contact information and arrival date to usarmy.hood.imcom-fmwrc.list.sfrb@mail.mil.
DRIVING DIRECTIONS
Cellphone use by the driver of a moving motor vehicle is prohibited on all Department of Defense installations unless the cellphone is used with a hands-free device.
From Killeen-Fort Hood Regional Airport
If you drive from the airport, you will need to turn left out of the airport and take South Clear Creek Road/Texas 201N for approximately 7 miles. Take a right onto Access Road and continue onto West Veterans Memorial Boulevard for one mile. Take the exit toward Fort Hood and enter through the Beck Main Gate. Continue to Marvin Leath Visitor Center to obtain a temporary pass.
From Interstate 35
From Interstate 35, take Exit 293B to merge onto Interstate 14 toward Fort Hood. Continue for 20 miles. Use the right lane to take the exit toward Fort Hood and enter through the Beck Main Gate. Continue to Marvin Leath Visitor Center to obtain a temporary pass.
CHECK-IN PROCEDURES
Copeland Soldier Service Center
Building 18010 254-287-3832
All soldiers, regardless of unit assignment, will report to the Copeland Soldier Service Center. You will give the information desk copies of your orders, leave form, military personnel file, and medical and dental records. During in-processing, soldiers — private through major — will follow schedules for mandatory events. Actual in-processing lasts about four working days.
After reporting in, soldiers who are colonels, lieutenant colonels, CW5s, sergeants major and promotable master sergeants will be directed to the Office Personnel Management Division (OPMD) located in III Corps Headquarters, Building 1001, Room 126, for further assignment processing.
All other officers, NCOs and enlisted soldiers will be processed through the Copeland Soldier Service Center.
After signing in, you will be directed or transported to the Fort Hood Replacement Detachment, Building 16011, off Battalion Avenue for transient quarters for sleeping accommodations and directions for the next day. You will need several copies of your orders to update your military records, insurance, emergency data card and change of address card. Your ID card will be checked and a new one issued, if necessary. Medical and dental specialists will screen your records for special considerations and immunization needs. Your unit will provide the name and location of the appropriate medical clinic for you to visit.
TEMPORARY LODGING
IHG Army Hotels - Candlewood Suites
Building 144,
761st Tank Battalion 254-532-8233
IHG Army Hotels - Holiday Inn Express
Keith Ware Hall,
36006 Wratten Drive 254-532-8233
www.ihg.com/armyhotels/hotels/us/en/reservation

Due to the large number of personnel in an official status, reservations are recommended. There are two IHG Army Hotels available at Fort Hood suited to different lodging requirements. All facilities are nonsmoking. Hot breakfast is provided at each property. Each Wednesday, the hotel hosts a cookout for all guests of the hotels on post. The Candlewood Suites is a 144-unit facility with full kitchens for the service member with a family or those service members requiring an extended stay.
Contact the lodging office directly for reservations with children and pet-friendly rooms.
Getting Settled

HEALTH CARE
Carl R. Darnall Army Medical Center
36000 Darnall Loop
Appointments 254-288-8888
Admissions 254-553-8686
Pharmacy 254-288-8800
www.crdamc.amedd.army.mil
Carl R. Darnall Army Medical Center provides comprehensive health care to military beneficiaries in Central Texas through a system of five primary care clinics on Fort Hood, three in local communities and 22 specialty clinics with the medical center. Behavioral Health services include the Resilience & Restoration Center, Warrior Combat Stress Reset Program, Urgent Care Triage Center, Hospital & Administrative Psychiatry, Adult Outpatient services, Intensive Outpatient Therapy, Adult Inpatient Psychiatry, Child and Adolescent Evaluation Services, Department of Social Work, Marriage and Family Therapy Services, Traumatic Brain Injury Center and Soldier Medical Readiness Processing.
Dental care is available to active-duty military only. Family members of active-duty personnel are encouraged to use the TRICARE Dental Program. Program information is available by visiting www.tricare.mil/CoveredServices/Dental/TDP.
TRICARE
TRICARE is the health care program for active-duty and retired service members, their families and survivors. TRICARE provides health plans, prescriptions, dental plans and other special health programs to its beneficiaries. TRICARE's mission is to enhance the Department of Defense and the nation's security by providing health support for the full range of military operations and sustaining the health of all those entrusted to their care.
TRICARE offers a range of health care plans. TRICARE Prime is the mandatory health care option for active-duty service members. Family members of active-duty service members, retired service members and their families may also use this option. If you use TRICARE Prime, you are assigned a primary care manager at a military or network provider who delivers most of your care. If you need care your PCM cannot provide, you are referred to a specialist. Active-duty service members and their families pay nothing out of pocket for this option; however, there is less freedom to choose your provider. On Jan. 1, 2018, TRICARE Standard and Extra were combined into a new plan, TRICARE Select. Select is a standardized fee-for-service plan available to family members of active-duty service members, retired service members and their families. After you enroll in TRICARE Select, you may schedule an appointment with any TRICARE-authorized provider. Referrals are not required, but you may need prior authorization from your regional contractor for some services. You will pay a copay or cost share based on the type of care and provider you see. Costs for Select vary, but you will pay an annual deductible as well as a percentage of covered services. Non-network providers may charge up to 15 percent more than the TRICARE allowable charge; you are responsible for these extra charges. TRICARE also offers plans for remote and overseas locations, reserve military members, young adults who are no longer covered under regular TRICARE coverage and other scenarios.
TRICARE coverage is completely portable, so it moves with you when you relocate. Follow these simple steps to ensure you have no break in coverage when you move:
Do not cancel your TRICARE Prime enrollment option before you move.
Update your personal information in DEERS immediately when you arrive at your new location.
Select a new primary care manager.
If you are already using TRICARE Select, moving is easy. When you arrive at your new location, update your personal information in DEERS. Then find TRICARE-authorized providers in your new area. Remember, you may have a new regional contractor and claims filing address.
TRICARE's online tools can help you find and compare plans that you are qualified to use. Beginning in 2019, however, TRICARE will allow you to switch between plans only if you have a "qualifying life event" such as the birth of a baby or a move. For a complete description of the types of coverage programs and regions, visit www.tricare.mil. For more information about recent changes to TRICARE, visit https://tricare.mil/changes.
HOUSING
Housing Management Office
Building 18010, Room B209 254-287-4212
www.forthoodfh.com
The Fort Hood Housing Management Office is ready to help you transition to your new home and community. Use its resources to become familiar with available housing options and support services. When you arrive at Fort Hood, visit the HMO for valuable information, counseling and guidance before signing any lease or sales contract for housing.
Unaccompanied Housing
Building 49017 254-286-7705
Fort Hood is committed to providing single soldiers with a clean, healthy and safe living area that provides privacy and comfort. Barracks are centrally managed on Fort Hood. Many of the barracks have undergone remodeling to enlarge living space for each soldier. Many new barracks complexes have been recently built.
Fort Hood Family Housing
Building 18010, Room B209 254-220-4799
www.forthoodfh.com
At Fort Hood, military family housing is privatized. In addition to your option to purchase and rent housing in the local community, you may choose to live in privatized housing by signing a tenant lease agreement with Lendlease Communities, which owns the family housing and is responsible for constructing, maintaining, repairing and managing the community.
For comprehensive information about homes and amenities in the Fort Hood privatized housing community, visit the Fort Hood Family Housing website.
MAIL
Post Office
332 761st Tank Battalion Ave. 254-287-2728
The full-service post office on post provides window service weekdays. Mail is delivered from the Main Post Office to on-post housing, Monday through Saturday (except holidays). To receive mail for general delivery, use the following address:
Name
General Delivery Mail Section
Fort Hood, TX 76544-5056
You can pick up general delivery mail at Building 4231, the Installation Mail Management Center.
PETS
Veterinary Services
Building 4909 254-287-6719
All dogs and cats, 4 months and older, must be registered with the veterinary facility within one week of arrival and annually thereafter. Pit bulls are not permitted on post. All equines entering Fort Hood from stabling off-post must be quarantined for 10 days prior to stabling on-post.
The Fort Hood Veterinary Center offers services for dogs and cats such as vaccines, medicines, spays, neuters and dental care. The center offers microchipping and quarantine services for horses. Due to limited resources, most veterinary emergency cases are best served through a full-service civilian veterinary hospital; see the Military Buyer's Guide tab to connect with local veterinarians.
RELIGIOUS GUIDANCE
Garrison Chaplain's Office
320 Tank Destroyer Blvd. 254-288-6545
www.fb.com/FortHoodChaplain
Fort Hood is home to many chapels sprinkled throughout unit areas. There are a variety of worship services available. During unit deployments, some chapels close. Call the Garrison Chaplain's Office for services, times and chapel locations.
VEHICLE REGISTRATION
Private vehicles do not have to be registered with Fort Hood, but all vehicles on base must be insured. Regardless of status of home of record, the state requires vehicles to have Texas minimum liability insurance. Texas state traffic laws apply on base; see the Getting To & Around Central Texas chapter on Page 22 for more information. All vehicles entering or leaving base are subject to search.
Serving You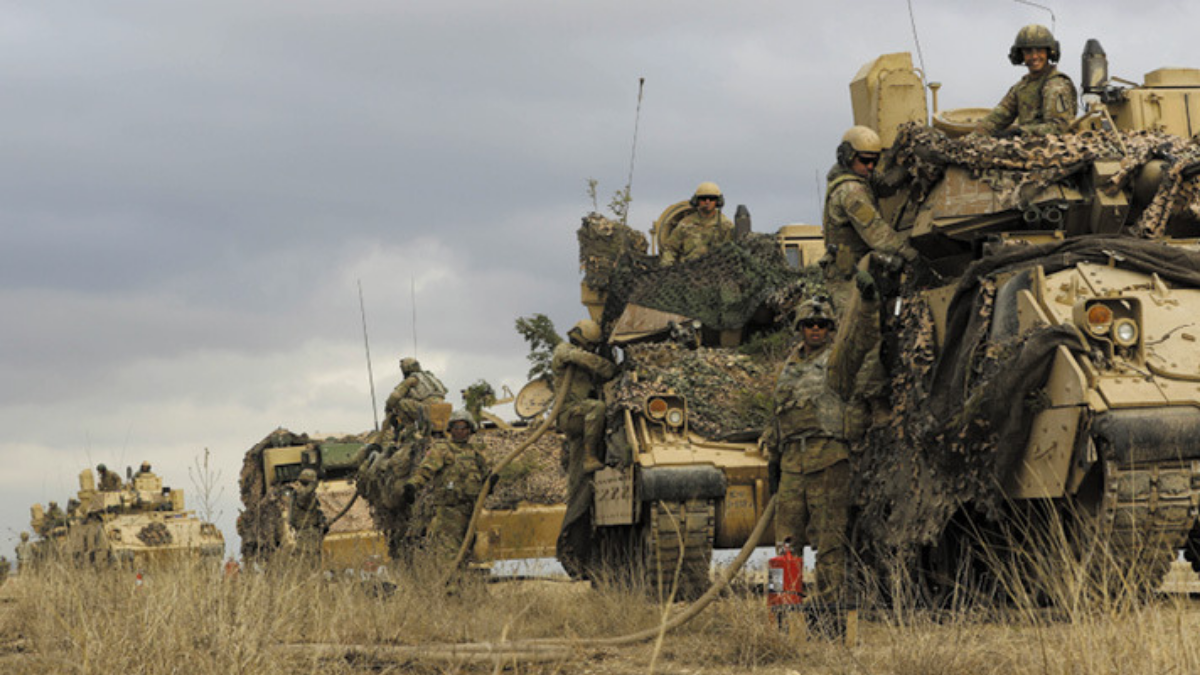 DINING
Chili's Grill and Bar
Building 50 254-526-7271
Club Hood (Catering)
Building 5764 254-287-5215/8815
Samuel Adams Brewhouse
Building 15782 254-532-5073
Sportsmen's Center Grill
Building 1937 254-532-4552
Strike Zone
Building 49010 254-287-3424
The Courses of Clear Creek Snack Bar
Building 52381 254-287-4130
For hours of operation, menus and special event information, visit https://hood.armymwr.com/categories/social-and-dining.
EDUCATION
Soldier Development Center
Building 33009 254-287-4824
www.fb.com/FortHoodEducationServices
Services available for active-duty soldiers, reserve and National Guard include career guidance and testing. Program enrollment is available for Functional Academic Skills Training (FAST), Leader Skills Enhancement Program and college. Adult family members and Department of Defense civilians may receive counseling, college credit-by-examination testing for a nominal charge, information about financial aid, local programs and enrollment in selected programs. Representatives from area colleges and universities are also available at the education center to explain what programs and courses are offered locally. The education center can also help you determine your benefits for the Post-9/11 Veterans GI Bill, advise you on special Texas benefits and counsel you about other financial benefits. Schedules and other information are easily accessed via the Education Services Division homepage www.hood.army.mil/esd.
FAMILY SUPPORT
Army Community Service
Building 36000 254-287-4227
https://hood.armymwr.com/programs/army-community-service
Army Community Service is a team that provides comprehensive, coordinated and responsive advocacy and prevention, information and referral, outreach, financial, employment, soldier and family readiness, exceptional family member and relocation assistance services that support the readiness and well-being of soldiers and their families, civilian employees and retirees.
Programs include Information & Referral Resources, Financial Readiness, Relocation Readiness, Army Family Team Building, Family Advocacy Program, Exceptional Family Member Program, New Parent Support Group, Survivor Outreach Services and more.
For detailed program information, visit Fort Hood's Family and MWR website.
Child Development Centers
Clear Creek Child Development Center
Building 41015 254-553-9443
Fort Hood Child Development Center
Building 113 254-287-8771
Kouma Child Development Center
Building 148303 254-285-6070
Meadows Child Development Center
Building 333 254-553-8360
Montague Child Development Center
Building 70004 254-287-8835
https://hood.armymwr.com/programs/childcare
The child development centers at Fort Hood offer weekly care for children from 6 weeks to 5 years old, and hourly care is available on a space-available basis with reservations. The centers provide a safe, nurturing environment that promotes the social, cognitive, language and physical development of youngsters. It is accredited by the National Association for the Education of Young Children and follows standards set by Army Regulations, the Department of Defense Instructions and Public Laws.
Children of active-duty military personnel, DOD civilian employees, reservists on active duty or inactive duty training status, active duty combat-related wounded warriors, surviving spouses of military members who died from a combat-related incident, those acting in loco parentis for the dependent child of an otherwise eligible patron, eligible employees of DOD contractors, and others authorized on a space-available basis. Fees are based on total family income, with some exceptions.
Exceptional Family Member Program
Bldg. 36000, Darnall Loop
Second Floor 254-287-6070
https://hood.armymwr.com/programs/exceptional-family-member-program
The Exceptional Family Member Program is a mandatory enrollment program that works with military and civilian agencies to provide comprehensive and coordinated community support, housing, educational, medical and personnel services to families with special needs.
The program includes information and referral; respite care; emotional support; advocacy; systems navigation; Special Needs Accommodation Process (SNAP); support groups; and recreational and cultural activities.
Family Child Care
Building 36000 254-553-4620
https://hood.armymwr.com/programs/childcare
Family Child Care provides an alternative to the Child Development Center for families that need evening care, weekend care, care for children with special needs or infants and school-age children, and care during swing and midnight shifts. FCC providers are certified military spouses that provide care in their homes for children 4 weeks to 12 years old.
The program also offers an opportunity for spouses to contribute to the family income while caring for their children.
School Liaison
Building 121 254-288-7946
The school liaison office is the connection between Fort Hood families and the surrounding school districts. The office provides support to service members during all stages of transition and deployment to ensure children receive every available opportunity for quality education.
Youth & Teen Centers
Bronco Youth Center
Building 6602 254-287-6745
Comanche Youth Center
Building 52019 254-287-5834
High Chaparral Youth Center
Building 5485 254-287-5646
Montague Youth Center
Building 70020 254-553-7662
https://hood.armymwr.com/programs/youth-services
Fort Hood has four Youth Centers available on post for kids in sixth through 12th grade. The centers have programs in sports and fitness, leisure and recreation, life skills, citizenship and leadership, intervention, mentoring and support services.
Hours vary depending on school schedule; see the website for up-to-date information, including registration deadlines.
FINANCIAL SERVICES
Fort Hood National Bank
Various locations 254-532-1026
www.fhnb.com
LEGAL SERVICES
Legal Office
Building 13 254-287-7901/3199
Services include legal counseling, draft letters, draft wills and powers of attorney, provide notary service, negotiate legal disputes with third parties, review and explain legal documents (sales contracts, leases, court papers, etc.), provide pro se assistance in limited situations or make referrals to civilian attorneys when appropriate. Call for an appointment.
LIBRARY
Casey Memorial Library
Building 3202 254-287-4921
https://hood.armymwr.com/programs/casey-memorial-library
Casey Memorial Library features books, reference, media, e-books, databases, computer and internet access, CDs, DVDs, videos, language tapes, story time, periodicals, newspapers, study areas, tax forms, microforms and interlibrary loans.
RECREATION
For information about the recreational programs at Fort Hood, visit Family MWR online at https://hood.armymwr.com.
Bowling Center
Building 49010 254-287-3424
https://hood.armymwr.com/programs/phantom-warrior-lanes-bowling-center
The Phantom Warrior Lanes is a spacious state-of-the-art bowling facility offering
48 lanes. One of the most popular events is Xtreme (glow-in-the-dark) Bowling with high-energy music, neon bowling balls, pins and light show. Host a child's birthday party here for a good price and entertainment for the children. Other entertainment includes a video arcade and internet cafe.
Fitness & Sports Centers
Abrams Physical Fitness Center
Building 23001 254-287-2016
Burba Physical Fitness Center
Building 9301 254-287-8298
Grey Wolf Physical Fitness Center
Building 24006 254-287-0194
Iron Horse Physical Fitness Center
Building 37017 254-287-1346
Kieschnick Physical Fitness Center
Building 39008 254-287-5493
North Fort Hood Physical Fitness Center
Building 56473 254-288-0111
West Fort Hood Physical Fitness Center
Building 90007 254-553-2010
https://hood.armymwr.com/programs/fitness-center
Fort Hood has a number of physical fitness centers and several functional fitness centers. Each center has something different, such as cardio rooms, indoor pools, volleyball and racquetball courts, saunas, rock climbing walls and more. Visit the website for information on specific offerings.
Golf Course & Pro Shop
Building 52381 254-287-4130
https://hood.armymwr.com/programs/courses-clear-creek
The Courses of Clear Creek is a state-of-the-art 27-hole course with challenging greens located in the scenic rolling hills of Fort Hood. The courses feature a 4,500-square-foot clubhouse with a large deck overlooking the courses and an upscale retail pro shop. A four-hole children's course introduces kids to the sport. A professional golf pro is available to teach lessons at the golf course. Club and car rentals are available.
Leisure Travel Service
Building 136 254-287-7310
https://hood.armymwr.com/programs/leisure-travel-service
Purchase amusement park, concert and sporting event tickets at Leisure Travel Service. Local and area tours are featured. MWR has a worldwide link up to many facilities, including Disney locations and Universal Studios. Hotel discounts, trip brochures and planning assistance are all available at LTS.
Outdoor Recreation
North Nolan Road and Cottage Road
254-287-2523
https://hood.armymwr.com/programs/belton-lake-outdoor-recreation-area1
Outdoor Recreation has equipment rentals, family camping, boat and RV storage, horseback riding trails and the Team Challenge Course, among other things. Services are available to military ID cardholders.
Equipment rental is one of the most popular programs, offering everything from lawn and garden items to camping and boating equipment as well as sports gear and tools.
The Outdoor Adventure program gets soldiers off base and exploring Texas — whether by rock climbing, hiking, kayaking or a night on the town. Call Outdoor Recreation for more information.
Apache Arts and Crafts Center
Building 2337 254-287-0343
https://hood.armymwr.com/programs/apache-arts-and-crafts-center
Feeling crafty? Unleash your creativity using the center's tools and tables. Or let an expert design and produce your memento or gift for any occasion in embroidery, screen printing, custom trophies and plaques or frame shop. Visit the website for information on classes and events.
Ceramics Department 254-287-4070
The department has more than 6,000 molds to choose from. Patrons can pour, clean, fire, glaze and paint in a pleasant atmosphere. Instructors are on hand to assist with ceramic needs. Banners, magnets, stained-glass and glass etching services are also available.
Embroidery Department 254-288-2793
Embroidery can be done on polos, T-shirts, hats, jackets, baby blankets, golf bags, aprons and towels. Custom-made Guidons are its specialty. Monogramming, heat transfers, sewing and embossing are also available. Choose from more than 50,000 designs.
Framing Department 254-287-2243
Custom framing is available. Laminating and stencil services are also available.
Screen Printing Shop 254-287-3488
The shop can screen print any design on T-shirts or tote bags. The shop can design something or bring in your own design. Minimum order of 50 items required. No setup or artwork fees.
Sprocket Auto Crafts
Building 9138 254-287-2725
https://hood.armymwr.com/programs/sprocket-auto-crafts
The auto center offers 26 bays for auto technicians and general patrons to work on vehicles. Ranging from oil change and lube to brake and tire service, up to a complete rebuild. The center offers professional tools and equipment that are excellent for automotive do-it-yourselfers. Assistance and instruction are available from staff for the less-experienced. All patrons must attend a mandatory Qualification Safety Class to use the facility.
SHOPPING
Commissary
Building 50001 254-287-7998
Building 85020 254-287-8025
www.commissaries.com
Save your hard-earned dollars when shopping for groceries at the commissary. In-store amenities and specialties include an ATM, a bakery, custom photo cakes, a deli, fresh sandwiches to go, party cakes, plants and more.
Exchange
The Fort Hood exchange wants to be your first choice for shopping. It offers a price-match program that guarantees the lowest prices in town. Hours for services outside the main exchange vary, so call or visit the website for detailed information.
Main Exchange
Building 4250 254-532-7200
Exchange Mobile Center 254-532-9733
Exchange Restaurants
Arby's 254-532-0052
Boston Market 254-532-0052
Charley's Philly Steaks 254-532-0052
Chipotle 254-305-8166
The Den by Denny's 254-532-0052
Sarku Japan 254-532-0057
Smooth King 254-532-0060
Starbucks 254-532-0055
Subway 254-532-0052
Concessions
Barbershop 254-285-2066
Beauty Shop 254-532-7284
Candy Shop 254-213-1873
Dental Clinic 254-285-2014
Floral Shop 254-532-5066
Game Shop 254-519-1013
GNC 254-532-1589
H&R Block 254-200-2876
Optical Shop 254-532-1540
Optometry Clinic 254-532-1544
Patriot Outfitters 254-699-4411
Pro Image Sports 254-532-1999
Truly Texas 254-200-9225
Wandering Cowboys 254-532-9898
Specialty Stores
Building 50004
Barbershop 254-532-5812
Dry Cleaners/Laundry 254-532-2502
Furniture Store 254-532-8100
Military Clothing 254-532-3920
Military Customs 254-247-8712
T.J. Mills Food Court
Building 118
Burger King 254-532-9970
Charley's Philly Steaks 254-532-1321
Qdoba Mexican Eats 254-532-1321
Subway 254-532-1321
Wing Zone 254-532-1530
19th St. Express
Building 9401
Barbershop 254-532-9444
Dunkin' Donuts 254-532-9107
Express 254-532-9510
Jimmy John's 254-213-1099
Tactical Store 254-532-1781
37th St. Express
Building 325
Express with Class 6 254-532-8918
Jack in the Box 254-285-2017
67th St. Express with DVD Rental
Building 39014
Express 254-532-2032
Pizza Hut & Wing Street 254-532-9990
Clear Creek Express with Firestone
Building 50008
Car Wash 254-432-6331
Express 254-532-7353
Mid Post Mall
Building 136
Barbershop 254-532-5813
Cafe Baklava 254-532-8647
Engraving 254-532-9991
H&R Block 254-532-8651
1st Cavalry Mini-Mall
Building 33012
5 Star Nutrition 254-532-1988
Barbershop 254-532-5800
Blimpie 254-532-2016
Burger King 254-532-2016
Express 254-532-3628
H&R Block 254-616-1634
Napa AutoCare/Services/Food
Building 87030
Barbershop 254-532-4440
Domino's 254-532-4444
Napa AutoCare 254-213-6200
West Fort Hood Express
Building 70012
Express 254-519-1357
Pizza Hut 254-213-3881
West Fort Hood (Troop Store)
Building 91071
Barbershop 254-532-3930
Dry Cleaners/Laundry 254-532-2553
Troop Store 254-539-5390
Other Facilities
Blimpie, Building 1001 254-286-5346
Firestone, Building 224 254-526-5502
Popeyes, Building 33011 254-532-5040