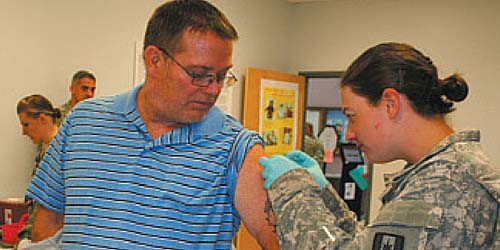 Building "C," Third Floor
270-956-0775
Hours: 7 a.m. to 4 p.m. Monday through Friday.
The Warfighter Refractive Eye Surgery Center (WRESC) provides services to active duty service members who are stationed at Fort Campbell and have at least 18 months remaining on active duty from the day of surgery. Combat Arms Soldiers receive first priority. The WRESC performs two types of surgeries, LASIK and PRK (photorefractive keratectomy). Both of these procedures use the same laser to reshape the cornea on the front surface of the eye. If you are interested in receiving refractive eye surgery, you may pick up packets anytime during business hours.