Healthcare
Whatever your health care needs, there are many services in the Harford County area, military and civilian alike, to meet them. Harford County has two hospitals, as well as many clinics and public health centers with a wide range of medical services.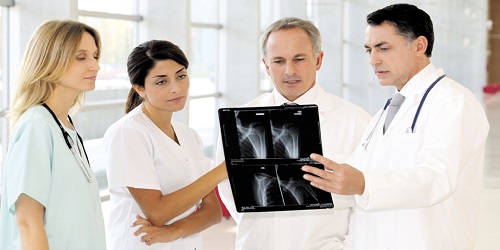 For Veterans
Maryland Department of Veterans Affairs
16 Francis St.
Annapolis, MD 21401............. 410-260-3838
The Maryland Department of Veterans Affairs is committed to providing Maryland veterans and their families with aid and assistance in ­presenting their claims for veterans' benefits and to providing the state's aged or disabled veterans with rehabilitative, residential, and medical care and services in a homelike environment at the Charlotte Hall Veterans Home. Call the agency for help in finding services available to you or visit its website.
Hospitals/Medical Centers
Emergencies can happen at any time and knowing the location of local hospitals can save valuable time during these crises. For
any life-threatening situation, dial 911 immediately.
Harford Memorial Hospital
501 S. Union Ave.
Havre de Grace, MD 21078..... 443-843-5000
Upper Chesapeake Medical Center
500 Upper Chesapeake Drive
Bel Air, MD 21014.................. 443-643-1000
Public Health Care
Maryland Department of Health
and Mental Hygiene
201 W. Preston St.
Baltimore, MD 21201.............. 410-767-6500
The Maryland Department of Health and Mental Hygiene's mission is to protect, ­promote and improve the health and well-being of all Maryland citizens. Its website provides information ranging from the Women, Infants and Children program to Medicaid. It also provides general health information on a variety of topics such as specific diseases and illnesses, maternal and child health, behavioral health, environmental health and emergency preparedness.
Harford County Health Department
120 S. Hays St.
Bel Air, MD 21014.................. 410-838-1500
The local operating arm of the Maryland Department of Health and Mental Hygiene delivers a wide range of preventive health care, clinical services and environmental health services in eight major divisions: Addictions, Administration, Environmental Health, Health Education, Health Services, Health ­Promotion and Disease Control, Care Coordination and WIC (Women, Infants and Children). The Health Department provides services at ­locations throughout the county, with ­Community Health Centers in Aberdeen, Bel Air and Edgewood.
Contact the clinic near you to determine when the facility operates and to make sure it can meet your specific need. Services vary depending on each clinic's resources. ­Services include ­children's medical services, ­women's health, dental care, hearing and vision ­screenings, family planning, immunizations, sexually transmitted disease prevention, cancer ­prevention services, tuberculosis control, HIV/AIDS assistance, addiction services, tobacco cessation, health care for the homeless and the WIC program.
Aberdeen Community Health Center
34 N. Philadelphia Blvd.
Aberdeen, MD 21001.............. 410-273-5626
Bel Air Office
1 N. Main St.
Bel Air, MD 21014.................. 410-638-3060
Dental Clinic
2204 Hanson Road
Edgewood, MD 21040............ 443-922-7670
Hays Street Bel Air Office
120 S. Hays St.
Bel Air, MD 21014.................. 410-838-1500
Woodbridge Station
1321 Woodbridge Station Way
Edgewood, MD 21040............ 410-612-1779
Community Health Centers
The Mid-Atlantic Association of ­Community Health Centers is a nonprofit network of ­community health centers serving the residents of Delaware and Maryland. The centers provide accessible, affordable, cost-effective and quality health care services to the medically underserved, underinsured and uninsured.
The following is a list of community health centers near Harford County. Call 301-557-0097 or visit the association's website, for available services, clinic locations and eligibility requirements. Enter your ZIP code on the home page's "Find a Health Center" service to find a center near you and its hours of operation, or call the individual clinics listed below.
Baltimore Medical System at Middlesex
1245 Eastern Blvd.
Baltimore, MD 21221.............. 410-558-4700
www.machc.com/content/baltimore-medical-system-inc
West Cecil Health Center
49 Rock Springs Road
Conowingo, MD 21918........... 410-378-9696
www.machc.com/content/west-cecil-health-center