Child Youth and School Services


Parent Central
Your first stop for all Child and Youth Services is Parent Central. Registration is required to participate in any CYS service. Annual registration fees are free and CYS registration may be transferred to a new duty station upon PCS.
WebTrac!
WebTrac! is now available for CYS patrons to make payments and hourly care reservations. Customers currently in the database can receive their WebTrac! user ID and password via email. New customers may sign up by going to contacting Parent Central.
CYS Hourly Care
CYS Hourly Care is available Monday through Friday at the Warren Road Child Development Center, Forsyth East School Age Center and Custer Hill School Age Center. Hours at Whitside North are 8 a.m. to 4 p.m. Hours at both SACs depend on whether school is in session. On school days, hourly care is available 5:45 a.m. to 7:45 a.m. and 3 to 6 p.m. on a first-come, first-serve basis. Refer to CYS Deployment Benefits for details.
CYS Deployment Benefits
You must present a copy of deployment orders (with your spouse's name) in order to receive any of the CYS Deployment Benefits discounts, and you must be registered with Parent Central. Initiatives include the following.
• Up to 16 hours of free hourly care per month is available to children of deployed sponsors. Hourly care is at Warren Road CDC and SACs. Free hours can also be used toward alternative care options: Parents' Night Out on one Saturday a month and FRG care on one Tuesday evening a month.
• A 20 percent monthly discount is available for children of deployed Soldiers for full-time and part-day fees.
• If deployed to a combat zone that is recognized by the Internal Revenue Service (Soldiers and family members are advised to check with the IRS to find out what it considers a 'combat zone').
• Up to $100 in sports funds are available per child per family per deployment. This includes soccer, baseball, basketball, flag football, volleyball and other programs.
• Up to $300 in instructional (SKIES) funds are available per child per deployment. This includes dance, gymnastics, swimming, martial arts and other programs.
Parent Education Opportunities
CYS offers a variety of training opportunities for parents to learn more about their growing little ones while earning a discount on their child care. Classes are held at Building 6620 in the CYS Training Room, unless otherwise stated.
Family Child Care
Family Child Care providers are contractors who provide child care in a home setting. FCC homes offer full-day, part-time and extended hours. FCC homes have unique qualities making them the preferred child care choice for many families. Homes provide flexible hours, a comfortable family-like setting, and activities based on real-life experiences in the home and neighborhood. Please contact Parent Central for vacancy information. Adults who want to become certified FCC providers are invited to attend an FCC informational briefing. The orientation and informational briefings are at 1:30 p.m. every Thursday in Building 6620. Contact Parent Central at 785-239-9885 or the FCC office for more information.
Outreach Services
785-239-9885
Family Advisory Board: Participation in the Family Advisory Board allows patrons to provide support, input and ideas to CYS. Participating patrons can receive points toward a 10 percent discount on their child care fee. Additional details apply.
Month of the Military Child: April is the Month of the Military Child. This special celebration is a legacy of former Defense Secretary Caspar Weinberger — established to underscore the important role children play in the armed forces community. Fort Riley CYS plans numerous events each year to recognize and applaud families and their children, who are everyday heroes, for the daily sacrifices they make in supporting America's Army.
School Liaison Office: The SLO develops partnerships with local schools and community organizations to help ensure a positive educational experience of our military children and youth. Through coordination with the schools and community, the SLO helps ease education transition and connects military families with available resources. It also collaborates with parents and schools to ensure academic success. New to the area? Let the SLO help you navigate the local school system, its procedures, programs and schedules. The SLO also supports home-school families and can supply you with resource materials on primary, secondary and postsecondary education. Call 785-240-3261 for more information.
Child Development Centers
1st Division CDC
4012 1st Division Road
785-239-9011
Forsyth CDC
2410 Saddlehorn Road
785-239-4846/4848
Warren Road CDC
6950 Warren Road
785-239-9929
Whitside CDC
676 Third St.
785-239-4978
Whitside East CDC
6981 Warren Road
785-240-0821
Whitside North CDC
678 Warrior Drive
785-240-6739
The Army provides care in a multi-age group setting. Each classroom enrolls children with a minimum age span of 18 months. The concept of the multi-age classroom is to provide a family-style environment where the children learn from and nurture each other.
Children experience fewer transitions while in the multi-age child care setting, giving them more time to bond with their primary caregiver. Children also benefit widely from interacting with classmates who are older and younger, learning important principles of citizenship, relationships, respect, patience and self-esteem.
Using a creative curriculum, the approach balances both teacher-directed and child-initiated learning, with an emphasis on responding to children's learning styles and building on their strengths and interests.
School Age Centers
Custer Hill SAC
5810 Thomas Ave.
785-239-9220
Forsyth East SAC
2420 H St.
785-240-5820
School Age Services is a nationally accredited program for kindergarten to fifth grade. SAC offers before- and after-school programs, as well as open recreation. Children can use open recreation for four free hours per month per child. The normal rate is $4 per hour. A daily rate of $30 is charged for occasional users attending more than four hours per day. The location of before- and after-school care depends on the school the child attends. Children attending Ware, Morris Hill or Jefferson elementary schools attend Custer Hill SAC. Children attending Seitz or Fort Riley elementary attend Forsyth East SAC.
Families requiring full-time care may register for a weekly fee. Participants can receive five free hours of open recreation each month simply for being registered with CYS (reservations are required). The normal rate is $4 per hour.
Custer Hill Youth Center
785-239-9222
The Fort Riley Custer Hill Youth Center offers comprehensive programs designed to meet the academic, social and developmental needs of today's youth. The youth center is in Building 5800, on the corner of Long Street and Thomas Avenue. Transportation to the youth center is provided from Fort Riley Middle School. The youth center has a full-court gym used for sports, dances and instructional programs; a technology lab; an art room; a large activity area for eating and playing board games, pool and air hockey; a music and dance studio; a homework area; and a newly designed high school lounge.
The youth center offers a range of positive activities for youth in grades six to 12 that promote positive attitudes and reinforces Army core values. Youth Services sponsors a variety of programs offering youth opportunities in life skills, citizenship and leadership, leisure, recreation and arts, as well as mentoring, intervention and support services. There are special interest activities that change each week. Join the youth center for weekly activities, which include: sports, Smart Girls, Tech Club, Millionaire Club, Dungeons & Dragons gaming, high school-specific activities, Power Hour, Photography Club, arts and crafts, Passport to Manhood and Cooking Club.
SKIES Unlimited Program
785-240-2818
The name SKIES Unlimited is an acronym for "School of Knowledge, Inspiration, Exploration and Skills," with the word Unlimited indicating the unlimited possibilities this program offers Army children and youth. SKIES Unlimited encompasses instructional programs for children and youth ranging from 6 weeks old to adolescence.
Through SKIES Unlimited, children and youth in Child Development Services, School Age Services, Youth Center and Outreach Services Programs, as well as home-schooled children, have equal access to opportunities that expand their knowledge, inspire them and allow them to explore and acquire new skills. Children enrolled in Fort Riley Child and Youth Services are eligible to participate. CYS enrollment is conducted at CYS Central Registration at 6620 Normandy Drive. Call 785-239-9885.
Health Assessments are not required to enroll in SKIES Unlimited classes, but you must be registered with Parent Central. Free classes are available to children of deployed Soldiers. Refer to the Army Family Covenant Initiatives for details. Classes are held at Building 6620 unless otherwise stated.
The SKIES instructional program is seeking instructors to teach all ages of children and youth in a wide variety of areas. Do you have a talent or interest that you would like to share and some spare time to teach? Inquire with an email at rileycyss@rileymwr.com or call 785-240-2818.
Unified School Districts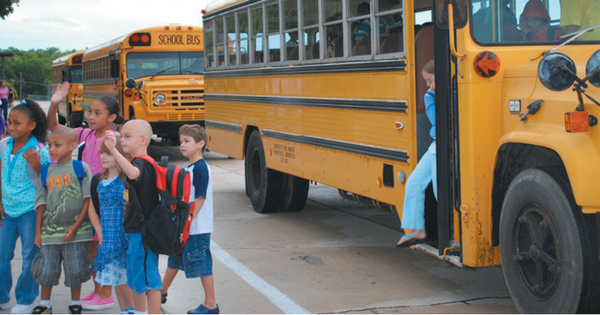 Fort Riley schools are part of the public school district administered by Geary County Schools USD 475 in Junction City, Kansas.
The five elementary schools on Fort Riley are Morris Hill, Seitz, Jefferson, Ware and Fort Riley. All elementary schools educate children from kindergarten through fifth grade. USD 475 also has an early childhood program on and off post for preschool-age children 3 to 5 years old.
All schools on Fort Riley have wireless internet access and are equipped with media centers. All third- through eighth-grade students receive a laptop as part of the district's 1-to-1 technology initiative. Before- and after-school programs are available off post.
Fort Riley Middle School educates students in grades six through eight. High school students living on Fort Riley attend Junction City High School. The high school is organized around four academies: Business Information and Technology; Fine Arts and Human Services; Science Engineering and Technology; and the Freshman Success Academy. Students select one of 16 career clusters that will guide them in selecting courses that fit their interest and goals. A wide variety of interscholastic athletics and activities are available, including an Army JROTC Program. Students living off post may attend on-post schools if the transfer is for the benefit of the student and if the school has room to accommodate the student. Online enrollment is available at www.usd475.org. For more information, families are encouraged to contact the district's central office at 785-717-4000 or visit www.usd475.org.
Continuing Education

FORT RILEY ARMY CONTINUING EDUCATION SYSTEM
The Army Continuing Education System offers Soldiers, family members, Department of the Army civilians and veterans a variety of educational and training opportunities. This is a unique program that offers courses both on-site and online with a flexible schedule to meet students' needs.
The Fort Riley Consortium includes Barton County Community College, Central Texas College, Upper Iowa University, Kansas State University, Central Michigan University, the University of Mary, Hutchinson Community College, the University of Kansas, and Southwestern College. The faculty and staff are dedicated to providing the vision and direction for professional development and empowerment, promoting integrated education and training opportunities, and encouraging lifelong learning.
Programs range from certificate programs, associate degrees, bachelor's degrees to graduate-level programs. Fort Riley programs include:
• Barton County Community College: associate degree programs.
• Central Texas College: associate and vocational programs.
• Upper Iowa University: bachelor's degree programs.
• Kansas State University: certificate programs and associate degrees.
• Central Michigan University: graduate programs.
• University of Mary: graduate programs.
• Southwestern College: bachelor's and graduate programs.
Soldiers can enroll in all programs through their ACES counselor or directly through the schools. Counselors are available at Education, Building 211 on Custer Avenue, 785-239-6481; the office is open 7:30 a.m. to 5 p.m., and follows RDO schedule.
OFF-POST POSTSECONDARY EDUCATION INSTITUTIONS AND PROGRAMS
A wide variety of off-post postsecondary schools and programs are available less than an hour from Fort Riley. This list from the U.S. Department of Education accreditation database excludes several unaccredited postsecondary schools and programs that may also provide a quality education.
KANSAS STATE UNIVERSITY
785-532-6011 or 800-432-8270
Kansas State University, known to its supporters as K-State, opened in 1863 as the first land grant university under the Morrill Act. The university now ranks first nationally among state universities in its total number of Rhodes, Marshall, Truman, Goldwater and Udall scholarships.
As a member of the Big XII Conference, K-State has a NCAA Division I athletic program with highly competitive teams. K-State has 60 academic departments in nine colleges: agriculture; architecture, planning and design; arts and sciences; business administration; education; engineering; human ecology; technology and aviation; and veterinary medicine. The graduate school offers nearly 100 master's degree programs and nearly 50 doctoral programs.
K-State is also known for several distinguished lecture series: Landon Lecture, Lou Douglas Lecture, Huck Boyd Lecture and Dorothy L. Thompson Civil Rights Lectures. The Landon Lecture Series is offered by Kansas State University for students, faculty and the community. The series is named in honor of former Kansas governor and presidential candidate, Alfred Landon. Prominent leaders and former leaders, primarily political or heads of government, including American presidents and heads of state from around the globe, have given speeches in the series. There are approximately four speakers per year.
Wear purple and join thousands of fans in cheering on the Cats. Tickets can be obtained by calling 800-221-2287 or 785-532-7606 or by visiting the school's athletic website at www.kstatesports.com.
Other institutions of higher learning in the region include:
American Institute of Baking
1213 Bakers Way
Manhattan, KS 66505
785-537-4750
www.aibonline.org
Baker University School of Nursing
1500 SW 10th Ave.
Topeka, KS 66604
785-354-5850
www.bakeru.edu
Bellus Academy
1130 Westloop Place
Manhattan, KS 66502
785-539-1837
www.bellusacademy.edu
Brown Mackie College – Salina
2106 S. Ninth St.
Salina, KS 67401
785-825-5422
www.brownmackie.edu/locations/salina
Bryan University
1527 SW Fairlawn Road
Topeka, KS 66604
785-272-0889
www.bryanu.edu
Cloud County Community College – Geary County Campus
631 Caroline Ave.
Junction City, KS 66441
785-238-8010
www.cloud.edu
Hays Academy of Hair Design
115 S. Fifth St.
Salina, KS 67401
785-833-2280
www.haysacademy.edu
Highland Community College – Wamego Campus
500 Miller Drive
Wamego, KS 66547
785-456-6006
www.highlandcc.edu
Kansas Wesleyan University
100 E. Claflin Ave.
Salina, KS 67401
785-827-5541
www.kwu.edu
Manhattan Area Technical College
3136 Dickens Ave.
Manhattan, KS 66503
785-587-2800
www.manhattantech.edu
Manhattan Christian College
1415 Anderson Ave.
Manhattan, KS 66502
785-539-3571
www.mccks.edu
Salina Area Technical College
2562 Centennial Road
Salina, KS 67401
785-309-3100
www.salinatech.edu
Washburn Institute of Technology
5724 SW Huntoon St.
Topeka, KS 66604
785-273-7140
www.washburntech.edu
Washburn University
1700 SW College Ave.
Topeka, KS 66621
785-670-1010
www.washburn.edu
WTI Topeka Campus
3712 SW Burlingame Road
Topeka, KS 66609
785-354-4568
www.wti.edu
TROOPS TO TEACHERS PROGRAM
A route into the teaching profession for our Soldiers and spouses is the Troops to Teachers or Spouses to Teachers programs, both Department of Defense initiatives. The programs assist eligible military personnel and their spouses to transition to a new career as public school teachers in targeted schools. A network of state offices have been established to provide participants with counseling and assistance regarding certification requirements, routes to state certification and employment leads.
Visit www.proudtoserveagain.com for more information and resource links, including a job referral system to allow participants to search for job vacancies as well as links to state departments of education, state certification offices, model resumes and other job listing sites in public education.
TEACHER EDUCATION PROGRAM
Fort Riley's Education Services and a consortium of colleges and universities associated with the post have teamed up to produce a new teacher education program. The program, which began in January 2009, gives Soldiers, spouses and residents of the Central Flint Hills Region the opportunity to take courses in education on post and online. For more information, call Southwestern College at Fort Riley at 785-784-9930.
Quick Reference Phone Guide
Main Post Education Center
Building 217 Custer Ave.
785-239-6481
Learning Center 1, 7604 Parker St.
785-239-9485
Learning Center 2, 7656 Parker St.
785-239-9824
Child and Youth Services (CYS)
Custer Hill SAC
785-239-9220
Custer Hill Youth Center
785-239-9222
Family Child Care
785-239-4313
Forsyth CDC
785-239-4846/4848
Forsyth East SAC
785-240-5820
Junction City USD 475
785-717-4000
Manhattan-Ogden USD 383
785-587-2000
Parent Central
785-239-9885
Outreach Services
785-239-9642
School Liaison
785-240-3261
SKIES Unlimited
785-240-2818
Warren Road CDC
785-239-9929
Whitside CDC
785-239-4978
Youth Sports
785-239-9223
Please note that children in grades K-8 who attend public schools will go to on-post schools under the administration of Junction City USD 475. High school students of on-post residents usually attend Junction City High School. Children of military personnel who reside in Manhattan usually attend USD 383 schools.