CHECKING IN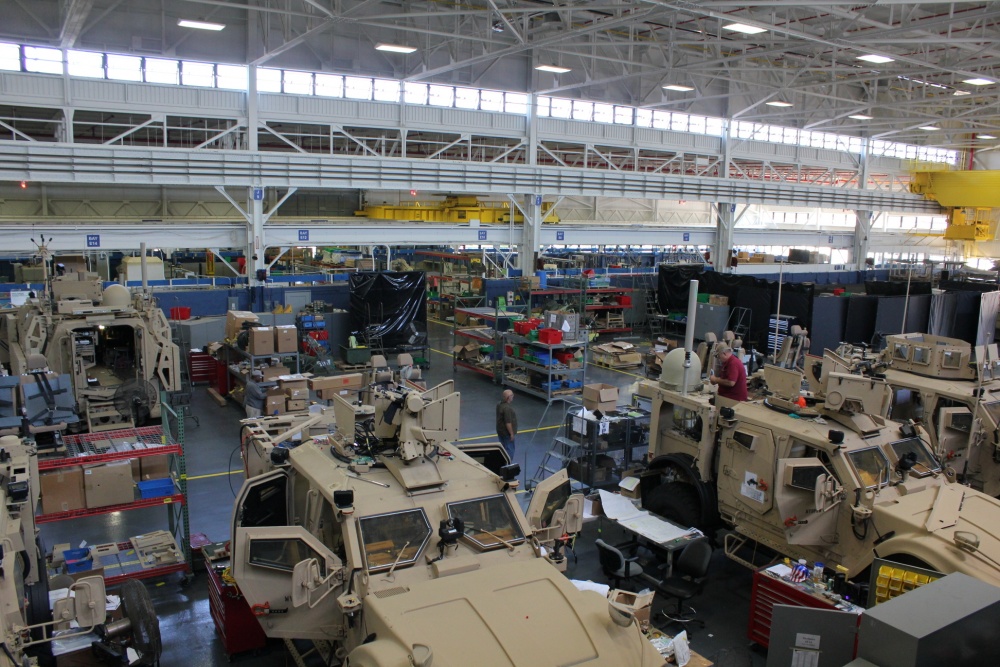 The Prototype Integration Facility at the U.S. Army Tank Automotive Research, Development and Engineering Center, where the first five "super configuration" mine-resistant, ambush-protected prototype vehicles (known as MRAPs) equipped with Capability Set 13 assets are being built. The MRAP configurations include Soldier Network Extension, Point of Presence, Vehicular Wireless Package, MaxxPro MRAP and MRAP-Lite. (Photo by Katie Cain, July 2012)
Military
Newly arrived soldiers assigned to TACOM, LCMC, PEO Integration, PEO Ground Combat, PEO Combat Support & Combat Support Systems or TARDEC should report to the Military Personnel Office in the William A. Pfromm Education Center at 28640 Campbell Road. This site is off post, approximately 2.7 miles from the main gate. Call 586-282-8313 for more information.
Service members assigned to National Guard and reserve units at Selfridge are required to report to their individual units for initial in-processing. Selfridge main gate personnel can provide unit locations and building numbers.
Service members should carry assignment orders, military or DOD identification, leave forms, marriage certificates, applicable immigration paperwork and passports, shot records, pet records, medical and dental records, and school records.
Civilians
On the first day of their employment, incoming DOD civilians will report to the Civilian Personnel Advisory Center at Detroit Arsenal in Building 231 at 6501 E. 11 Mile Road. Ensure you have your most recent SF50 and any other pertinent personnel records when you report for in-processing.
TEMPORARY QUARTERS
There is no temporary lodging facility at Detroit Arsenal. Contact the Housing Services Office for a listing of hotels and motels in the local area that accept military per diem rates. The HSO is in Building 232, rooms 1301 and 1303. Call 586-282-8178 for more information.