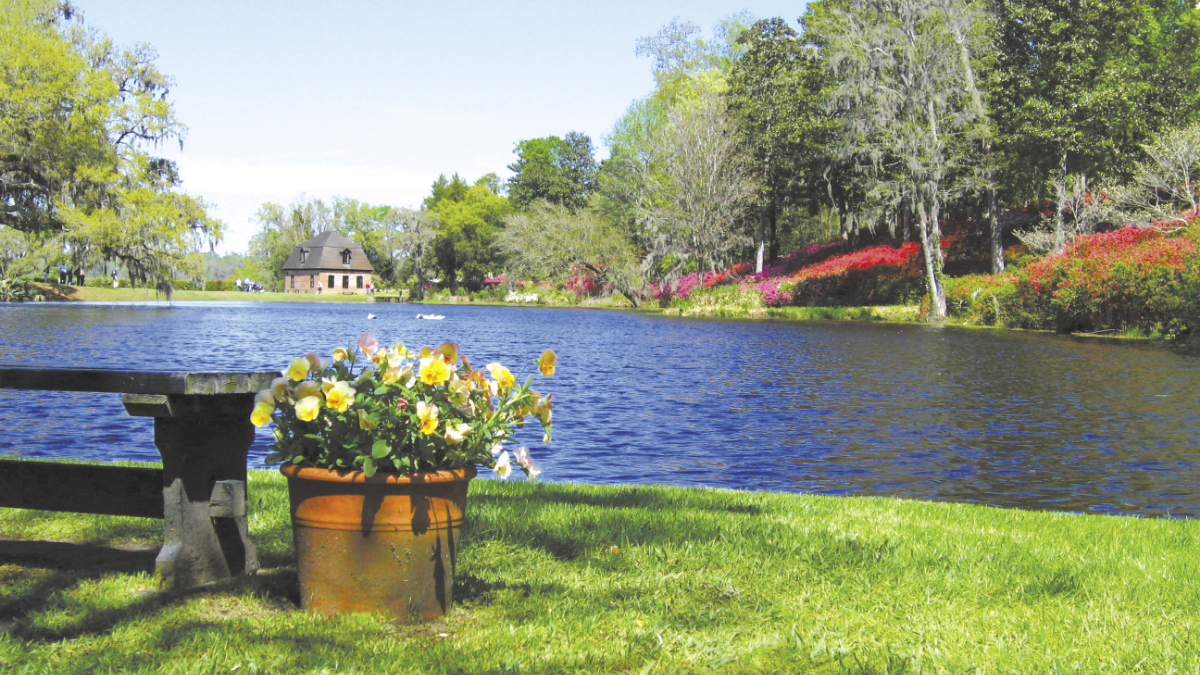 There is a lot to see and do in South Carolina when you time to spend off post. From Revolutionary War sites to NASCAR events at Darlington Raceway, South Carolina has it all. For more information, contact the South Carolina Department of Parks, Recreation and Tourism at 803-734-0124 or visit www.discoversouthcarolina.com. The following is just a sampling but should whet your appetite for the kaleidoscope of recreational opportunities this part of America has to offer.
GREATER COLUMBIA AREA
Your host city, Columbia, was founded at the beginning of the 19th century and planned from its inception to serve as the state capital. As such, it represents much of what you would expect to find in the state as a whole.
Its major attractions include the Riverbanks Zoo and botanical gardens, the South Carolina State Museum and the Columbia Museum of Art.
In addition, lovely antebellum homes, various smaller museums and historical markers can be found throughout the city. For a bit of self-indulgence, you also will find superb dining and everything from interesting shopping districts to modern malls.
UNIVERSITY OF SOUTH CAROLINA
Another jewel in Columbia's crown is the beautiful campus of the University of South Carolina. The university adds concerts, theater groups and all manner of festivals and celebrations to the city's mix of attractions, not the least of which is a full range of sporting events featuring USC's Fighting Gamecocks. The university has a total enrollment of almost 35,000 students and offers approximately 325 degree programs. Students can choose from hundreds of areas of study and pursue degrees from bachelor to doctorate.
Before you step onto campus, be sure to step into the visitor center at the University of South Carolina, its official "front door." Located in McKissick at the head of its historic horseshoe, the visitor center offers complete information and maps, as well as tours for prospective students and other groups who wish to learn more about the university. For more information about visiting the campus, call the visitor center at 800-922-9755 or visit www.sc.edu.
THE MEDIA
Fort Jackson and the Columbia area are served by a variety of newspapers, magazines, and radio and television stations. The area has dozens of radio stations, daily and weekly newspapers, and local television stations, including a public educational television network. Spectrum provides cable service to the city and Fort Jackson.
THE GRAND STRAND AND MYRTLE BEACH
The Grand Strand is just 147 miles east of post and comprises some 60 miles of broad, white-sand beaches facing the Atlantic. Myrtle Beach gets much of the attention, but there are half a dozen more towns strung out along the shore from which to choose. Meals can be anything from the Hard Rock Cafe to an elegant dinner cruise.
If you're looking for nightlife, there is everything from country and comedy to Broadway classics and jousting knights. There are water parks and Ripley's Aquarium. You can fish from the surf, from piers or aboard deep-sea charter boats.
If golf is your thing, there are nearly 100 courses in the area. For summer fun, this is the place.
CHARLESTON
Historic Charleston is just 113 miles southeast of the post and filled with magnificently restored antebellum homes that once housed plantation owners who summered there for the cool ocean breezes.
The harbor's major attractions include Fort Sumter, where the first shots of the Civil War were fired. For the more modern history buff, the harbor also boasts Patriot's Point, which comprises the aircraft carrier USS Yorktown, World War II's "Fighting Lady," as well as a submarine, a destroyer, a re-creation of a Vietnam naval support base and the Congressional Medal of Honor Museum. The Citadel, one of the oldest and most storied of the military academies, is on the western edge of Charleston.
Just outside of Charleston is the lovely Magnolia Plantation and Gardens. This is the 300-year-old ancestral home of South Carolina's illustrious Drayton family and is credited with being America's oldest man-made attraction. The plantation has been open to the public for more than a century. In it, you will find thousands of camellias, daffodils, azaleas and other blooms. Other features include a children's garden, a zoo and nature center, a rice field boat tour along the Ashley River and the Audubon Swamp Garden. It is 10 miles northwest of Charleston on Route 61. For more information, call 843-571-1266 or visit www.magnoliaplantation.com.
LAKE MURRAY
For those who enjoy the outdoor life and aquatic adventures, the area in and around Columbia is ideal. While there are numerous nearby streams and lakes to choose from, the most spectacular is Lake Murray, just west of the city. It provides a huge 78-square-mile playground for all types of recreational activities, from fishing to swimming to camping. Be it wind, motor or paddles that power your boat, there is a place for you on Lake Murray. The lake has more than two dozen public access areas, including Dreher Island State Park. For more information, contact the Lake Murray Country Visitor's Center at 803-781-5940 or visit www.lakemurraycountry.com.
NORTH CAROLINA
ASHEVILLE
Whether you're seeking lively and creative culture, breathtaking landscapes, exciting outdoor activities like camping in the Blue Ridge Mountains, fishing, hiking or relaxing getaways, Asheville offers an opportunity for everyone. Asheville is 157 miles northwest of Columbia on Interstate 26.
CHARLOTTE
Charlotte, known as the "Queen City," is 92 miles north of Columbia on Interstate 77. The city offers everything from cultural institutions and attractions to world-class dining and nightlife to shopping and sporting events (NASCAR, NFL and NBA). Enjoy the Southern hospitality for which Charlotte is so well-known.
For more information on local areas of interest, visit the Experience Columbia SC website at www.experiencecolumbiasc.com. The Columbia SC Visitors Center, at 1120 Lincoln St., can be reached at 800-264-4884.