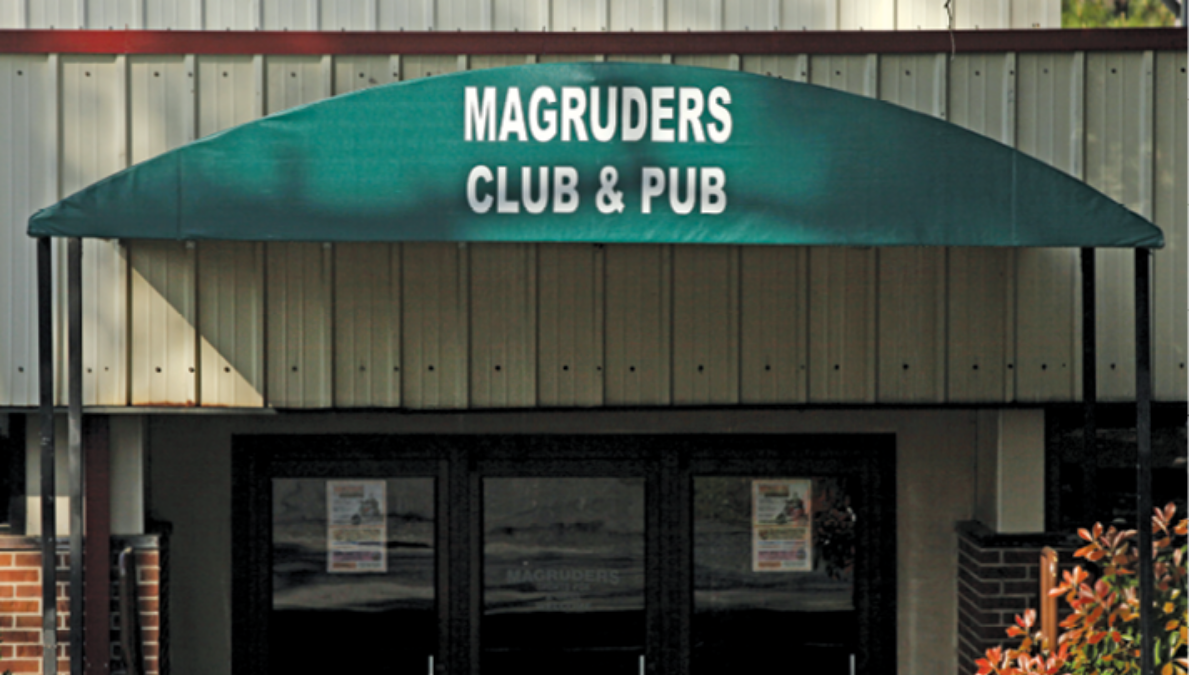 Family and Morale, Welfare and Recreation programs are for every aspect of your life. From sports and fitness to social events at clubs, concerts and other special events, FMWR offers something for every stage of your life. When it comes to recreation and leisure, FMWR facilities have something for everyone, from boats and campsites to fitness facilities and a golf club comparable to any civilian club. You will find our programs and activities committed to quality and service and aimed toward making your tour at Fort Jackson a pleasant one.
All services are available to active-duty military, retirees, reservists, National Guard members, DOD civilian employees and their family members. Come to FMWR facilities and see what they have to offer you.
The Retiree Bulletin, published twice a year, is mailed to some 13,000 retirees and widows living in South Carolina to keep them informed of changes in Army policy and Fort Jackson recreational events.
FORT JACKSON GOLF CLUB
The Fort Jackson Golf Club, at 3652 Semmes Road, is a 36-hole complex, featuring two championship golf courses, a well-stocked pro shop, a dining area, a lounge and locker rooms. The club is open to active-duty military, retirees, active federal employees, reservists, National Guard members, DOD civilians, honorably discharged veterans (monthly only) and family members. A complete range of facilities and services are available to the golfer, including a spacious driving range; pitching, chipping and putting greens; a three-hole short course; and lessons and clinics taught by the club's PGA staff. The Wildcat Course has generous fairways through rolling terrain. The Old Hickory Course is routed around several lakes and wetland areas.
There is an intramural golf league and a wide variety of tournaments and events throughout the year from which you can choose. Membership is available to all military and DOD civilian ID card holders and a limited number of honorably discharged veterans. For additional information, please call 803-787-4437/4344.
NCO AND ENLISTED CLUB
The NCO Club, at 5700 Lee Road, is open to all ranks of military members, family members and DOD civilians. Come and enjoy the newly renovated club.
The club is open Monday through Friday for lunch, serving a full buffet with a variety of foods and flavors at great prices. Lunch hours are 11 a.m. to 1:30 p.m. The club serves a breakfast buffet from 6:30 to 9:30 a.m. Thursday with omelet and waffle stations. Holiday brunches include Easter, Mother's Day and Father's Day and feature omelet stations, waffle stations and much more. During the holiday season, there is a holiday party for the children with a princess and superhero ball.
The catering department offers a large variety of menu items, decorations and great customer service. The club specializes in military functions, wedding receptions, retirement parties and much more. No party is too big or too small. Handling all of your catering needs is what the department does best. Off-site catering is available anywhere on Fort Jackson.
Download the menu at https://jackson.armymwr.com under "More" and "Social & Dining." Office hours are 9 a.m. to 4 p.m. Tuesday to Saturday. You must have a military sponsor for catering events. Call 803-782-2218 for details or if you have questions.
MAGRUDER'S CLUB & PUB
Magruder's Club & Pub, at 3305 Daniel Circle, is open Monday through Saturday and closed Sunday. From football to golf, the club is watching all your favorite sports on one of the club's more than 16 TVs. The perfect neighborhood sports bar features weekly happy-hour specials so you can come in after a long day, do some after-work networking, play some pool or maybe throw a couple of darts and relax. The club features more than 17 draft beers, domestic, craft, imports and all your favorite bottles. Magruder's kitchen is open late, to 10 p.m. on weekdays and to 11 p.m. Friday and Saturday.
With a wide range of menu choices, from salads and wings to steaks, Magruder's is bound to be able to please your appetite. Download the menu at https://jackson.armymwr.com under "More" and "Social & Dining."
Magruder's Club room is open every Wednesday with the karaoke style of thunderbolt karaoke with DJ Tom. Come and dance the night away and sing your heart out. There is no cover charge. Doors open at 4:30 p.m. during the week and 5 p.m. on Saturday. Military members must be 18 and civilians must be 21 and up. Call 803-790-0381 for details.
VICTORY HALL
Victory Hall, at 3630 Semmes Road, is a membership club that is open to all officers (active duty or retired, reserves, National Guard) and DOD civilian employees GS-7 and above. The phone number is 803-782-8761.
Membership benefits:
• A pricing policy that favors members, with an average 25 percent discount on food and beverages.
• Professional catering services with guaranteed lowest prices in town.
• Members may "sponsor" individuals for catered functions (who are not eligible for membership).
• A guest policy that allows members to bring friends, neighbors or business associates to the club for dining and entertainment.
• Monthly dinner specials and special events.
• Lunch at a bargain: unbeatable lunch prices with made-to-order sandwiches, burgers and soups (plus always-free soft ice cream).
• A bi-monthly newsletter mailed directly to your home.
• Dazzling holiday buffets.
Although there are members and membership at the officers club, all are welcome to enjoy regardless of rank.
The club is open 8 a.m. to 4 p.m. Tuesday through Friday. Lunch is served 11 a.m. to 1:30 p.m. Tuesday through Friday.