U.S. Army Soldier Support Institute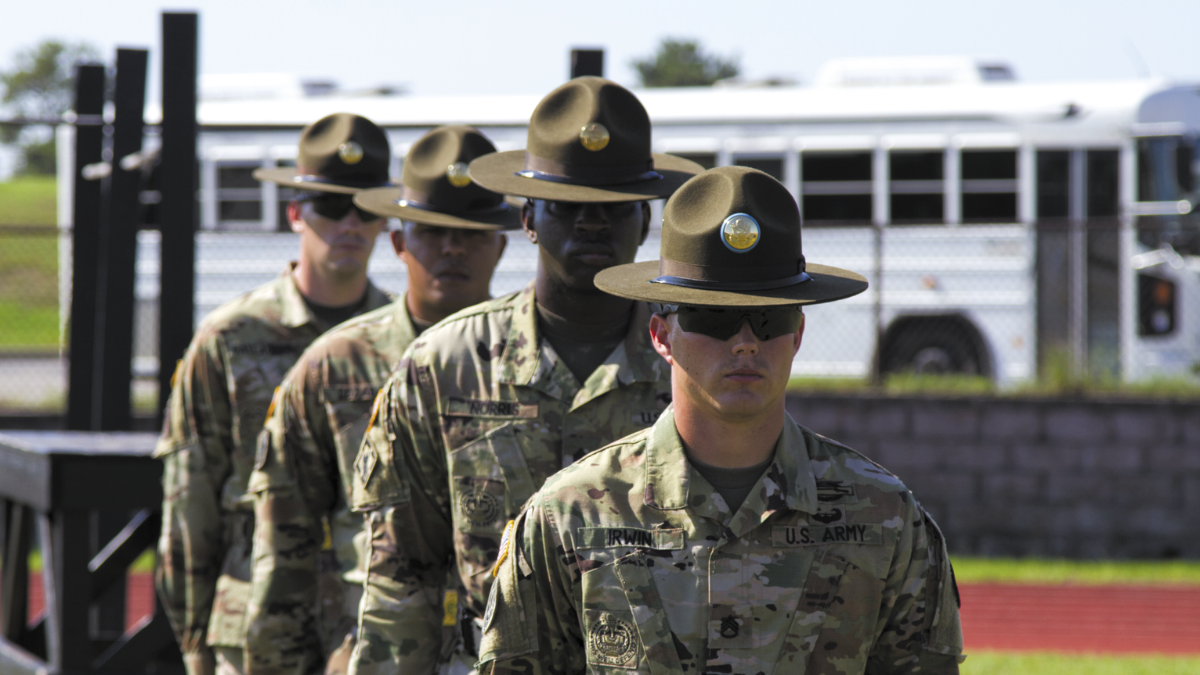 The Soldier Support Institute, on the corner of Hampton Parkway and Lee Road, has the mission to train, educate and grow professional human resource and financial management leaders.
The institute also develops complementary concepts, doctrine, organizations and materiel in order to strengthen the U.S. Army to win in complex environments.
The institute is a premier training and education center dedicated to:
• Preparing Soldiers for their first assignment as human resources or financial management specialists within the Army.
• The continual professional development of Soldiers, commissioned and noncommissioned officers, and civilians in the core competencies of human resources and financial management.
The institute is an accredited Institute of Excellence and is a subordinate organization of TRADOC, Combined Arms Support Command and the Sustainment Center of Excellence (headquartered at Fort Lee, Virginia). The institute is fully integrated into the sustainment war-fighting function. The institute is the headquarters for the Army's Adjutant General School and Financial Management School, the Fort Jackson Noncommissioned Officer Academy and the 369th Adjutant General Battalion.
SCHOOLS
The adjutant general and financial management schools are "home" to their respective Army branches, the Adjutant General Corps and the Finance Corps. The two branch schools offer the Basic Officer Leadership Course for newly commissioned lieutenants and the Captains Career Course for officers in their third or fourth year of commissioned service. The school commandants are the proponents for their branches and oversee the development of doctrine, organizations, training, leader development, material and personnel within their corps (active and reserve components). The Soldier Support Institute's Concepts Development & Integration Directorate and Training Development Directorate assist the commandants with these tasks. Both schools frequently assemble mobile training teams to go to specific geographical regions to train Soldiers.
The Adjutant General School also includes the Army Bands Program and Army School of Music, currently located at Little Creek, Virginia. The Interservice Postal School, also an element of the Adjutant General School, trains enlisted Soldiers and NCOs from all of America's military services in modern postal operations. The Adjutant General School also conducts basic warrant officer and advanced warrant officer courses within human resources management.
The Noncommissioned Officer Academy is in Building 10,000. The academy provides enlisted leadership training for Soldiers holding human resource management, financial management or recruiting and retention military occupational specialties in the Army.
369TH ADJUTANT GENERAL BATTALION
The 369th Adjutant General Battalion is a subordinate command under the U.S. Army Soldier Support Institute at Fort Jackson. It is headquartered at Anderson Street and Magruder Avenue. The location of the AIT complex ranges from Sumter Avenue to Magruder Avenue and Long Street to Ferguson Street.
The 369th Adjutant General Battalion and conducts AIT for the adjutant general and financial management courses. It conducts AIT for enlisted Soldiers striving to achieve technical and tactical competence in the personnel, administration, finance and legal MOSs.
Soldiers of the 369th Adjutant General Battalion trace their unit's lineage back to the Pacific Theater of Operations during World War II. Activated as the 74th Replacement Battalion in November 1943 at Schofield Barracks, Hawaii, the unit comprised a headquarters, headquarters detachment and four replacement companies.
Processing replacements and casualties, the 74th supported combat divisions during the Army's island-hopping campaigns in the South Pacific. For its support of 10th Army operations during the invasions of the Ryukyu Islands and Okinawa, the 74th was awarded the Meritorious Unit Commendation with battle streamer. After the cessation of hostilities, the 74th was inactivated in March 1946. In June 1947, the unit was redesignated as the 369th Replacement Battalion, Organized Reserve Corps, and assigned to the Third Army.
In July 1947, the 369th was activated at Fort Jackson and remained in that status until June 1950, when it was inactivated again. On May 30, 1987, the unit was reactivated as the 369th Adjutant General Battalion.
81st Regional Support Command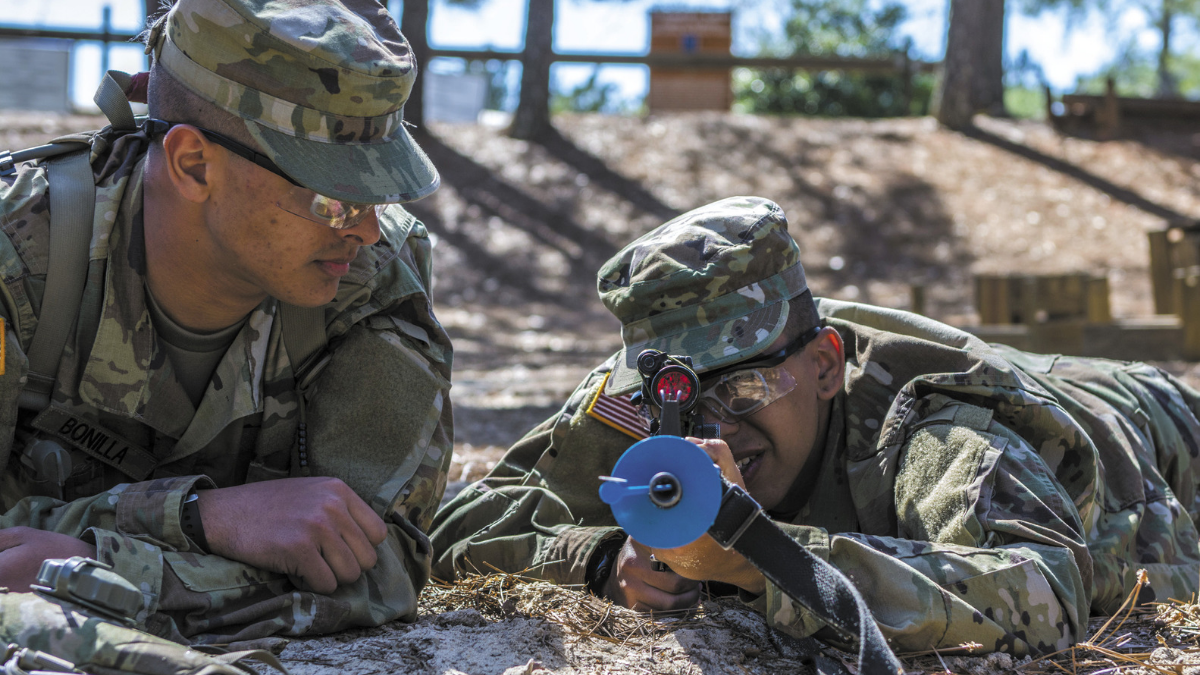 The 81st Readiness Division is a major subordinate command of the U.S. Army Reserve Command. The division provides base-operations support to nearly 600 Army Reserve units and 54,000 Soldiers in 268 facilities in nine states and Puerto Rico, encompassing more than 7.9 million square feet. The division also commands and controls three Army Reserve bands.
National Center for Credibility Assessment

MISSION
The National Center for Credibility Assessment is the federal center for credibility assessment education, oversight, research and development. NCCA supports 28 DOD and federal agencies in addition to war-fighter elements by:
• Providing initial education and training to qualify federal personnel for certification in credibility assessment technologies.
• Training the war-fighter on credibility assessment screening devices.
• Managing the continuing education certification program for all federal agencies.
• Managing the quality assurance program that develops, implements and provides oversight of standards for the federal credibility assessment programs.
• Researching, investigating, developing, validating and fielding credibility assessment tools that increase and enhance operational capabilities.
• Providing strategic support to intelligence and law enforcement operations and investigations in the form of advice, analysis and assistance.
THE ORIGIN AND EVOLUTION OF NCCA
The original U.S. Army Polygraph School was established in 1951 as part of the Provost Marshal General School at Fort Gordon, Georgia, and graduated its first class that same year. In September 1962, the Provost Marshal School was redesignated the U.S. Army Military Police School, known as USAMPS, and the Army Polygraph School remained under the auspices of USAMPS. In 1975, USAMPS and its polygraph school transferred to Fort McClellan, Alabama.
In 1985, Congress passed a bill directing and authorizing the secretary of defense to institute a program of counterintelligence polygraph examinations for military, civilian and contractor personnel whose duties involved access to classified and highly sensitive compartmented information.
In August 1985, the deputy secretary of defense signed a memorandum designating the secretary of the Army as executive agent for polygraph training within the DOD; and in November 1986, USAMPS Polygraph School was realigned and designated as the DOD Polygraph Institute, known as DODPI. Shortly thereafter, DODPI transitioned from a vocational and technical polygraph training school to an educational institution.
In September 1991, the secretary of the Army executive agency responsibility was eliminated and changed the authority, direction and control of DODPI to the assistant secretary of defense for Command, Control, Communications and Intelligence.
In June 1993, the Joint Security Commission was formed to address security concerns within the federal government, specifically within the intelligence and defense communities. One of the recommendations was to consolidate the CIA Polygraph School with DODPI to form a polygraph institute that would conduct all polygraph education and training of government polygraph examiners. Another recommendation was that DODPI be the executive agent for a robust, interagency-coordinated and centrally funded research program concentrating on developing valid and reliable security and applicant screening tests; investigating countermeasures; and conducting developmental research on polygraph techniques, instrumentation and analytical methods.
In May 1999, operational responsibilities for DODPI were placed under the Defense Security Service. As part of the Base Realignment and Closure, in June 1999, DODPI moved to its present location at Fort Jackson.
In July 2000, the DODPI polygraph education program was recognized for transferrable graduate credit by Argosy University, Washington, D.C.
In December 2002, DODPI was functionally transferred from the Defense Security Service to the newly established Counterintelligence Field Activity. DODPI operationally fell under the Counterintelligence Field Activity on Oct. 1, 2003.
In January 2003, DODPI was accredited by the Accrediting Council for Independent Colleges and Schools to award a certificate of graduate study in the psychophysiological detection of deception. Several universities now accept the program's coursework for graduate credit.
On Jan. 25, 2007, the deputy secretary of defense signed a directive renaming DODPI the Defense Academy for Credibility Assessment, or DACA, a name representing the full spectrum of credibility assessment missions.
On Aug. 3, 2008, DACA transitioned under the operational control of the Defense Intelligence Agency.
The undersecretary of Defense for Intelligence recommended the redesignation of DACA as the NCCA, stating "formal designation of DACA as a national center acknowledges congressional recognition of DACA as the leader for federal credibility assessment issues and provides a clear focal point for this discipline within the federal government." The recommendation to designate the organization as the NCCA was approved by the deputy secretary for defense Aug. 26, 2010.
On Sept. 20, 2012, the director of National Intelligence, James Clapper, endorsed the NCCA as "the office of primary responsibility across the executive branch for polygraph examiner education and training, continuing education certification, quality assurance programming and credibility assessment research."
Armed Forces Chaplaincy Center
The school provides training for religious affairs specialists (formerly known as chaplain assistants, 56M) at the Advanced Individual Training level (seven-week course). Specific tasks for the religious affairs specialist MOS track for the basic and advanced NCO courses are taught as part of the Soldier Support Institute's NCO Academy training.
As part of TRADOC, the school develops concepts and doctrine and produces doctrinal literature for religious support. The proponent for chaplain training is the Office of the Chief of Chaplains, located in Washington, D.C.
The facility contains the U.S. Army Chaplain Center and School library, a primary research center for Army chaplains, and the Chaplaincy Religious Support Simulation Center.
The school employs a branch historian and also houses the U.S. Army Chaplain Corps Museum, a repository for artifacts relating to the history of chaplains and religious affairs specialists.
For more information, call 803-751-8194 or visit the U.S. Army Chaplain Center and School website at https://usachcs.tradoc.army.mil.
U.S. Army Recruiting Battalion, Columbia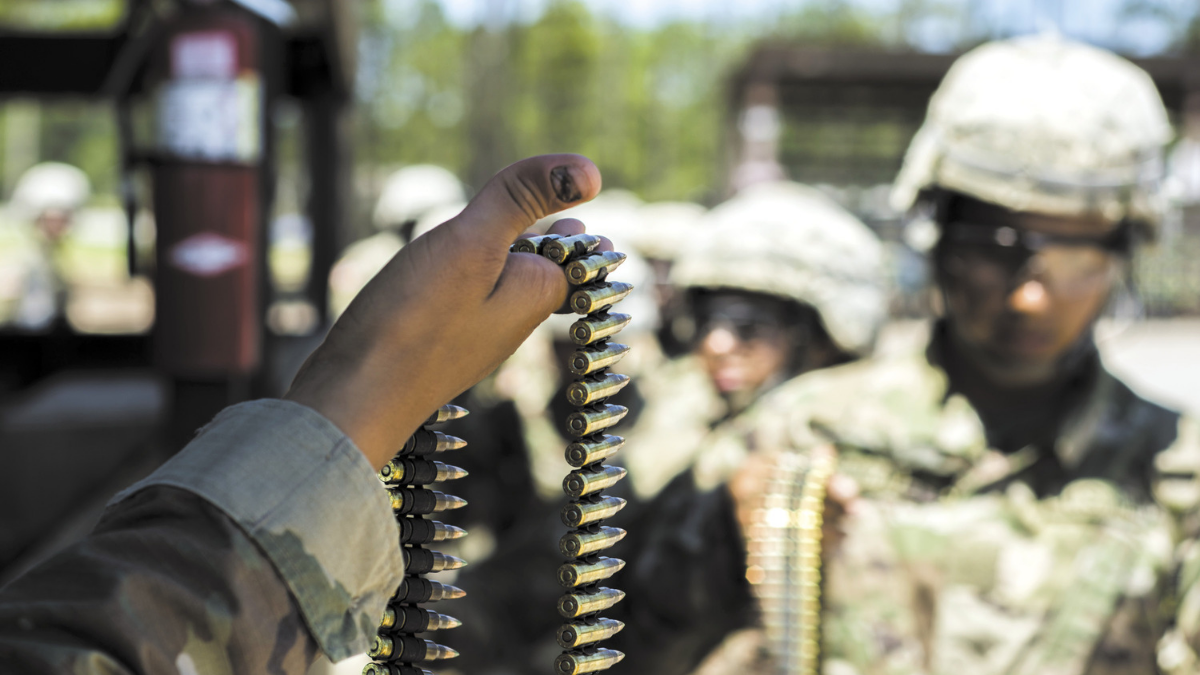 The battalion was officially activated July 1, 1972, as the U.S. Army Columbia Recruiting Main Station. It was designated as the U.S. Army Columbia District Recruiting Command on July 1, 1974. It assumed its present identification as the U.S. Army Recruiting Battalion, Columbia on Oct. 1, 1983.
The battalion was designated the "Swamp Fox Battalion" in the early 1980s, in honor of the Revolutionary War Gen. Francis Marion. A crafty and clever leader, Marion accomplished many seemingly impossible tasks and was referred to as the "Swamp Fox" by the British soldiers.
The battalion headquarters is at Fort Jackson. The battalion has responsibility for recruiting activities within South Carolina. Its area also includes the western half of North Carolina and six counties in northeast Georgia.
Columbia Battalion consists of six companies with headquarters located in Augusta, Georgia; Columbia, Charleston, Greenville and Florence, South Carolina; and Asheville, North Carolina. Columbia Battalion earned the Army Superior Unit Award for meritorious performance of a difficult and challenging mission covering the period of Oct. 1, 1993, to Sept. 30, 1994. This battalion has a fine legacy of outstanding performance.
U.S. Army Drill Sergeant Academy
The U.S. Army Drill Sergeant Academy is at 9574 Marion Ave. and is an accredited Institute of Excellence that trains qualified NCOs in the instruction of warrior tasks and battle drills, drill and ceremonies, physical readiness training, and other IET tasks to Basic Combat and Advanced Individual Training Soldiers. The USADSA is comprised of two schools: the Drill Sergeant Course and AIT Platoon Sergeant Course. At any given time, 500 students train at the academy as either a drill sergeant candidate or an AIT platoon sergeant candidate. The school trains more than 2,200 NCOs each year.
U.S. Army Signal Network Enterprise Center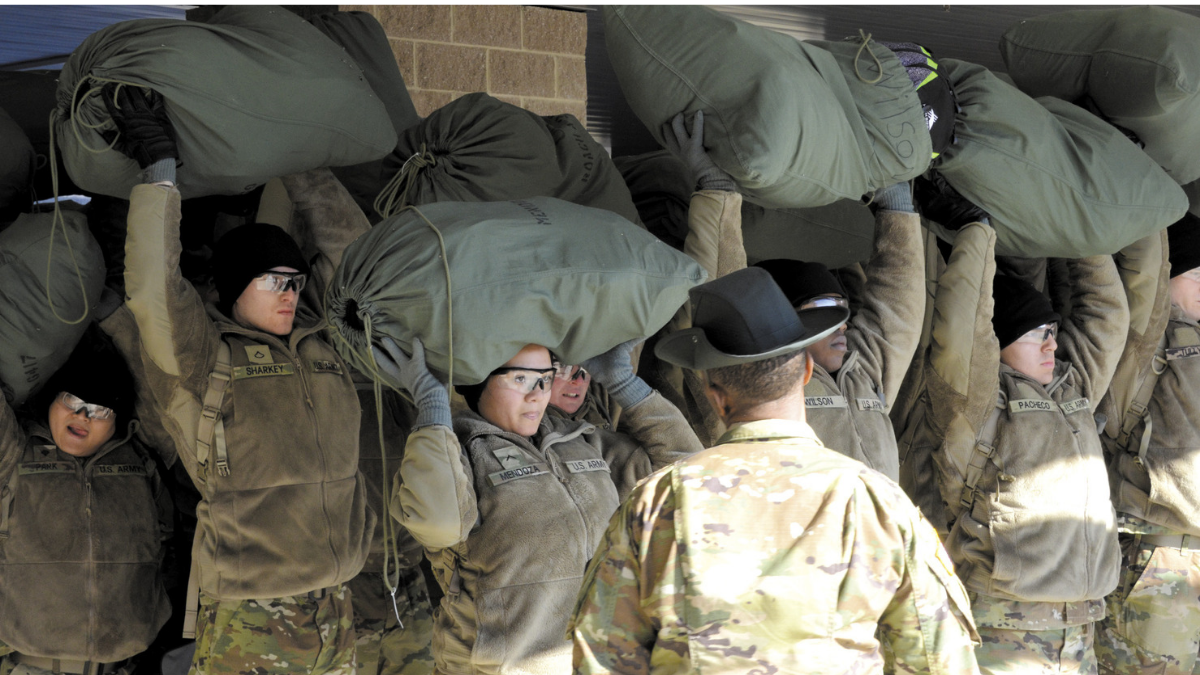 The U.S. Army Signal Network Enterprise Center is at 5615 Hood St. and comprises the Business Plans Division, Information Technology Systems Support Division and Information Assurance Division. The center serves as Fort Jackson's chief information office in providing secure, reliable and responsive service for management of the installation's IT infrastructure, i.e., architecture planning, automation customer support, unclassified and classified local area networks, full-service telephone operations, network security, video-teleconferencing and logistics (acquisitions and life cycle management). The directorate's staff identifies and supports the customer's needs by leveraging technology and cost-effective solutions and standards, supporting the largest and most active IET center in the U.S. Army. For more information about NEC, call 803-751-5333.
Mission and Installation Contracting Command
Located in Building 4340 on Hill and Magruder streets, the Mission and Installation Contracting Command provides purchasing and contracting support for supplies, services and construction to installation and satellite activities. The MICC also performs the planning, soliciting, execution and administration of supplies, services and construction procurements. The MICC's mission also includes ensuring that all statutory requirements are met and providing mobilization planning and support. For more information, call 803-751-4140.
Civilian Personnel Advisory Center
The Fort Jackson Civilian Personnel Advisory Center provides advisory services on all areas of civilian personnel to include labor and management employee relations, recruitment and placement, training and development, position management and classification, benefits and workers' compensation. Vacancy announcements and application procedures for appropriated fund jobs are available online at www.usajobs.gov.
The CPAC is at 5450 Strom Thurmond Blvd., Room 229. Hours are 8 a.m. to noon Monday through Friday but 1 to 4 p.m. Thursday. Call 803-751-3219 for additional information.
Information on NAF jobs may be obtained at the NAF Personnel Office at 5450 Strom Thurmond Blvd., Room 227. Vacancy announcements and applications for NAF jobs are available online at www.usajobs.gov. Hours are 7:30 a.m. to 4 p.m. Monday through Friday but 1 to 4 p.m. Thursday. Call 803-751-4259 for additional information.
Military Entrance Processing Station (MEPS)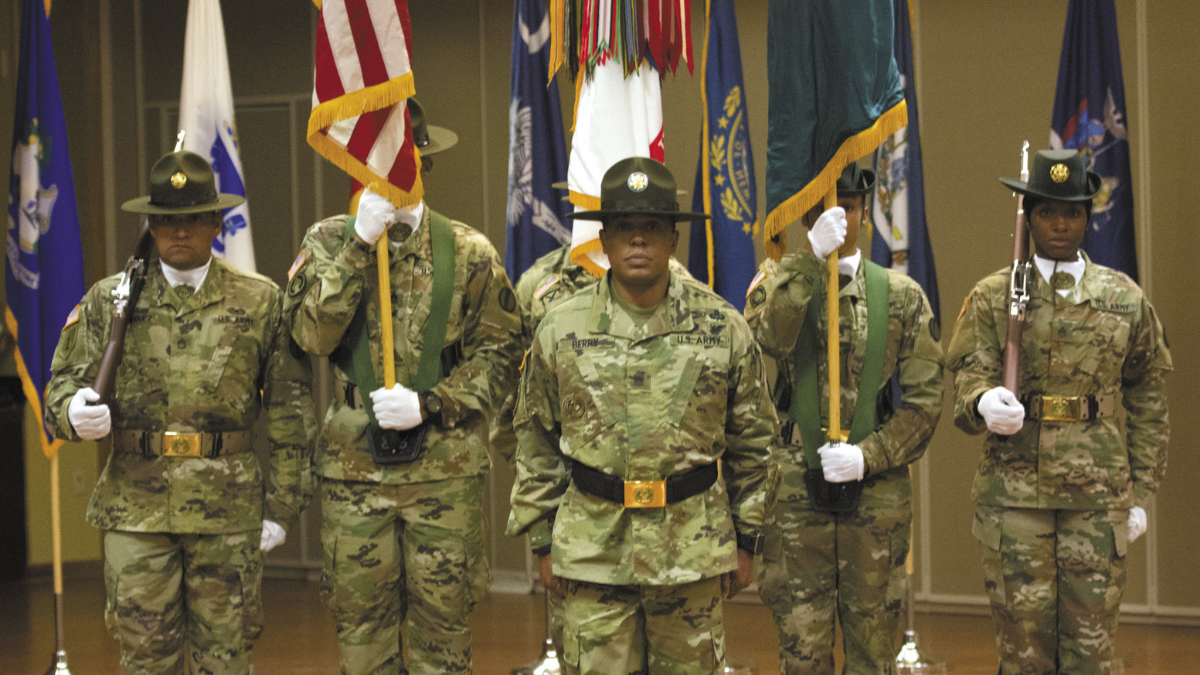 The Fort Jackson Military Entrance Processing Station is a jointly staffed Department of Defense organization. MEPS handles the initial testing, physical examinations, screening, occupational counseling and other administrative actions necessary for entry into all branches of the armed services based on service standards for aptitude, medical and morals. The MEPS staff of 42 conducts more than 15,000 physical examinations and inspections and processes nearly 10,000 people annually into all branches of military service. In addition, MEPS conducts more than 25,000 Armed Services Vocational Aptitude Battery tests each year throughout South Carolina and eastern Georgia.
Leader Training Brigade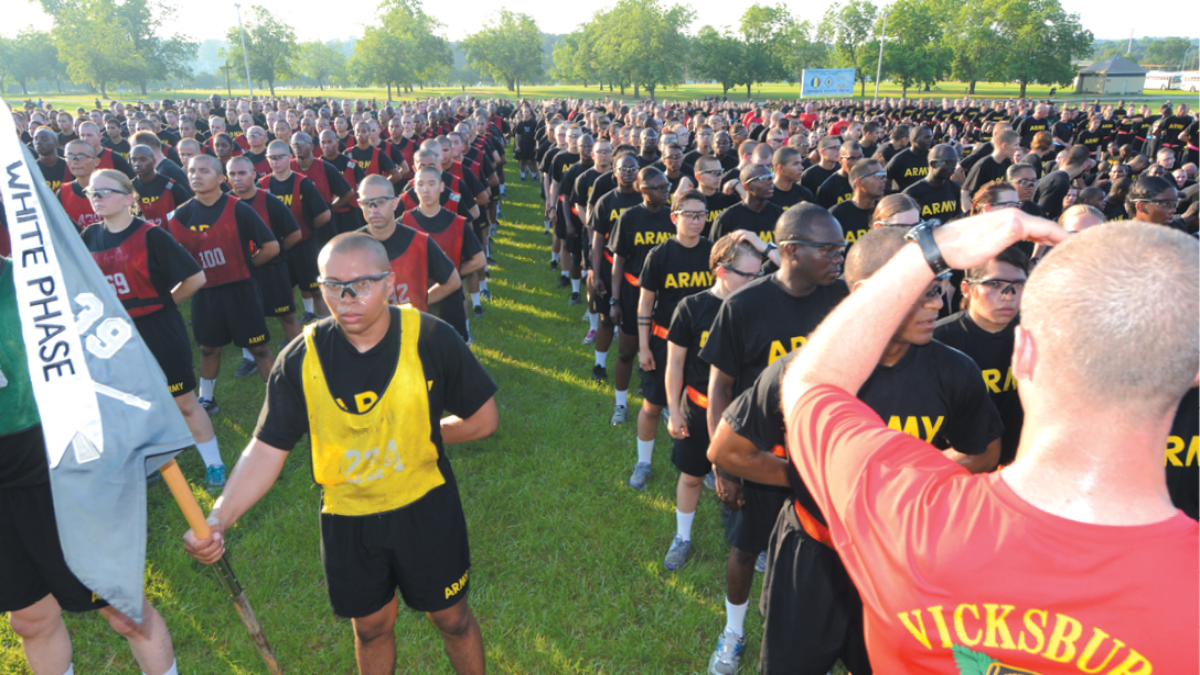 The Leader Training Brigade provides command and control of training development and training execution activities on behalf of the Commander, U.S. Army Center for Initial Military Training and Deputy Commanding General – Initial Military Training. The brigade develops, refines and supports Initial Military Training across TRADOC through training development and leader education. The brigade serves as the proponent for BCT, the Drill Sergeant Program, IMT leader education and training, and Army physical readiness, and executes the Army master resilience and master resilience facilitator courses on behalf of the DAG1 Army Resilience Directorate.
The brigade consists of the Proponent Development and Integration Division, Quality Assurance Office, U.S. Army Master Resilience School, U.S. Army Physical Fitness School and Initial Military Training Leadership School, which includes the U.S. Army Student Detachment, and Task Force Marshall. The brigade provides administrative support to the U.S. Army Drill Sergeant Academy.
PROPONENT DEVELOPMENT AND INTEGRATION DIVISION
The Proponent Development and Integration Division performs as proponent manager for BCT, the Drill Sergeant Program and the AIT Platoon Sergeant Program. On behalf of the Leader Training Brigade commander, PDID manages training products for BCT, DS, AITPSG, IMT leader education and training, Army physical readiness training and Navy individual augmentee combat training programs of instruction and is responsible for documentation and audit trail maintenance of all training development and Training Requirements Analysis System documents under the Leader Training Brigade. PDID also coordinates staffing in support of new, improved, or modified lesson plans, training products and POIs. Finally, PDID manages the Digital Training Management System grade book for BCT.
QUALITY ASSURANCE OFFICE
The Quality Assurance Office executes the Army Quality Assurance Program for the Leader Training Brigade commander to ensure all activities in training and training development comply with Army Enterprise Accreditation Standards and TRADOC policies and standards for training product development. The office also provides support to Leader Training Brigade schools in designing education programs, process and training improvement, and Army Learning Model implementation.
U.S. ARMY MASTER RESILIENCY SCHOOL
The U.S. Army Master Resiliency School increases resilience and enhances performance across the force by teaching skills to Army leaders, who then establish resilience training programs at their commands, lead the training of the skills to the entire Army community (Soldiers, DA civilians, family members), and serve as resilience advisers to their commands. It is dynamic and interactive, with both large and small group training. Instructional programs introduce students to skills that increase their individual levels of resilience and their ability to perform optimally in any setting. The foundations for the skills come from positive psychology, cognitive psychology and performance psychology.
These skills have proven efficacy in contributing to the success of teams and leaders, families, students, executives and military personnel. Skills learned include emotion awareness and regulation, impulse control, putting it in perspective, effective communication, challenging negative beliefs, problem-solving and real-time resilience. Additionally, the course introduces several techniques proven successful by elite sports figures and athletes such as imagining success, goal setting and energy management. This school offers an 80-hour Level 1 resident course and a 40-hour Level II resident course.
U.S. ARMY PHYSICAL FITNESS SCHOOL
The U.S. Army Physical Fitness School executes the Master Fitness Trainer Course, which trains unit leaders to assist commanders in developing physical readiness training programs to improve operational readiness and minimize injuries and to provide a certified master fitness trainer and adviser to commanders from company through division. The two-phase course consists of one week (46 hours) of distributed learning and two weeks (96 hours) of resident training conducted.
The Master Fitness Trainer Course trains selected NCOs and commissioned officers in all aspects of the Army's physical readiness training system to perform as unit advisers on physical readiness issues and monitor unit and individual physical readiness programs. The instruction includes the science of exercise, physical fitness assessment, exercise training principles, exercise prescription, exercise leadership, and development of individual and unit physical readiness programs in accordance with current Army doctrine and regulations.
INITIAL MILITARY TRAINING LEADERSHIP SCHOOL
The Initial Military Training Leadership School provides mission command, education and training in support of transforming volunteers into officers and Soldiers for the U.S. Army while preparing leaders to effectively command in a complex world.
It is a learning organization committed to providing a path for leaders that promotes outcome-oriented instructional strategies that foster thinking and initiative and provide operational relevance with learning in action. The school teaches five courses: the TRADOC IMT Brigade and Battalion Pre-Command Course, TRADOC IMT Company Commander First Sergeant Course, Cadre Training Course, Support Cadre Training Course, and Installation Staff and Contractors Course.
U.S. ARMY STUDENT DETACHMENT
The U.S. Army Student Detachment provides command, control and administrative support to students participating in all Advanced Civil Education programs, to include the Funded Legal Education Program, Degree Completion Program, Graduate and Doctorate Program, joint and international service schools, Training with Industry, active-duty green-to-gold option, fellowships and scholarships, and foreign area officers in-country training, totaling more than 2,000 Soldiers worldwide. The detachment's priority is to receive and process students in an efficient and expedient manner. The detachment's focus is to care for Soldiers and their families and assist in setting the conditions for successful tours of study.
TASK FORCE MARSHALL
Task Force Marshall is a battalion-sized training force made up of mobilized U.S. Army Reserve units from the 108th Division (Institutional Training), augmented by civilian contractors, to prepare Sailors through Navy Individual Augmentee Combat Training for deployment to various theaters of operation. Furthermore, TFM provides refresher training to Army retiree recalls and inactive ready reserve Soldiers.
In addition to the battalion staff, TFM has three companies that train Sailors for combat and a detachment that trains Soldiers in preparation to augment deploying units in support of ARFORGEN. TFM operates in the Camp McCrady Training Center.
Security Investigations
The U.S. Army Military Personnel Center's Personnel Security Screening Program Detachment handles security investigations for Soldiers entering the Army at Fort Jackson for duty in sensitive security positions and military occupational specialties.
Criminal Investigation Division (CID)
Fort Jackson's 37th MP Detachment (CID) investigates felonies committed by or against the installation's Soldiers and civilians, on and off post, to include property crimes of high-dollar value. The detachment also performs logistical security missions at area ports and protective services for high-ranking Department of the Army and DOD officials and deploys agents worldwide in support of Army operations.
The special agents assigned to this office are the counterparts of other federal law enforcement agents and civilian detectives. Fort Jackson's CID office has geographic responsibility for the 31 southeastern counties of South Carolina and the majority of northwestern North Carolina counties, to include Charlotte.
DLA Disposition Services
DLA Disposition Services is at 1902 Ewell Road, an impacted site that stores, reuses and recycles government surplus. All property received is cross docked to a hub station location or a fully operational DLADS. The only property maintained at Fort Jackson's DLADS is rolling stock of vehicles and trailers. Unlike previous years, DLADS does not conduct sales and property is auctioned off through the Government Liquidation site at www.govliquidation.com. For more information, call 803-751-7716.
U.S. Army Reserves

South Carolina has approximately 170 reserve-component units manned with about 15,000 Soldiers. Fort Jackson is the training site for many of these units. South Carolina Army National Guard units train here and operate their Officer Candidate School, Noncommissioned Officer Academy and Primary Leadership Development School. For more information on scheduling a unit to train, call 803-751-7586.
108TH DIVISION
Fort Jackson is the home for one Army Reserve brigade, one drill sergeant battalion and one institutional training battalion. The 2nd Brigade, 1st Battalion, 321st Regiment, and the 3rd Battalion, 321st Regiment, are assigned to the 108th Training Division (institutional training) based in Charlotte, North Carolina. They are in the Army Reserve Center on Boyden Arbor Road.
The 3rd Battalion, 321st Regiment, provides command and control for subordinate reception and committee companies. It is responsible for all personnel, operations, training, logistical and resource management issues for its subordinate units. It provides weapons marksmanship, general subjects, individual combat training and reception capabilities to Army training centers and, as structure and resources permit, specialized support to ROTC senior cadet annual encampment training, the Chaplain Officer Basic Course field training exercise, and testing and qualification of instructors.
The 2nd Brigade provides training support to the 108th Division as well as active-duty units at Fort Jackson. Soldiers spend their battle assemblies conducting Army Reserve drill sergeant and instructor training and certification. It also operates and supports various training ranges on Fort Jackson.
The 1st Battalion, 321st Regiment, 1st Brigade, is one of 10 similar units in the 108th Division made of Army Reserve drill sergeants who support Fort Jackson in their mission to train initial-entry Soldiers during BCT. When called to active duty, they enhance Fort Jackson's ability to train additional Soldiers in their early weeks in the Army.
These three units combined with the other units of the 108th Division (Institutional Training) provide IET, school training in areas of combat support, health services and professional development, and instructor support to the Army National Guard and leadership school brigades. Remember, before war-fighter, there is trainer.
360TH CIVIL AFFAIRS BRIGADE (AIRBORNE)
The 360th Civil Affairs Brigade (Airborne) is the U.S. Army Reserve's only airborne brigade and a tier-one unit. Activated in 1946, the late U.S. Sen. Strom Thurmond was the unit's first brigade commander. The coveted airborne designation was awarded in 1992.
The 360th is the most deployed U.S. Army Reserve unit, deploying Soldiers attached to Special Forces and other Special Operations Forces units as the "tip of the spear" on all major operations. These include operations Early Victor, Enduring Freedom and Iraqi Freedom.
The brigade's four battalions provide civil affairs support to the XVIII Airborne Corps' 3rd Infantry, 10th Mountain, 82nd Airborne and 101st Airborne (AA) divisions.
U.S. ARMY RESERVE READINESS COMMAND
The U.S. Army Reserve Readiness Command is a major subordinate command of the U.S. Army Reserve Command, at Fort McPherson, Georgia. The USARC's primary mission is to provide command and control to 20 units and 1,600 Soldiers located throughout the continental United States.
The units consist of Army Reserve elements to combatant commands (Joint Forces Command, Transportation Command), Department of Defense and Department of the Army agencies (UCOM, Iceland Defense Force, LOGCAP DISA, Corp of Engineers, DLA), and two highly specialized units (Army Reserve Information Operations Command and Small Arms Readiness Group).
The USARC also conducts the Command Logistics Review Program of USARC major subordinate commands. For more information, contact 803-751-7653.
Navy Reserve Center
The Navy Reserve Center Columbia at 2620 Lee Road provides leadership, support and coordination for 10 assigned Navy Reserve units. To accomplish Navy goals, the center staff, consisting of 12 Sailors, manages more than 250 mobilization-ready Sailors.
Marine Corps Detachment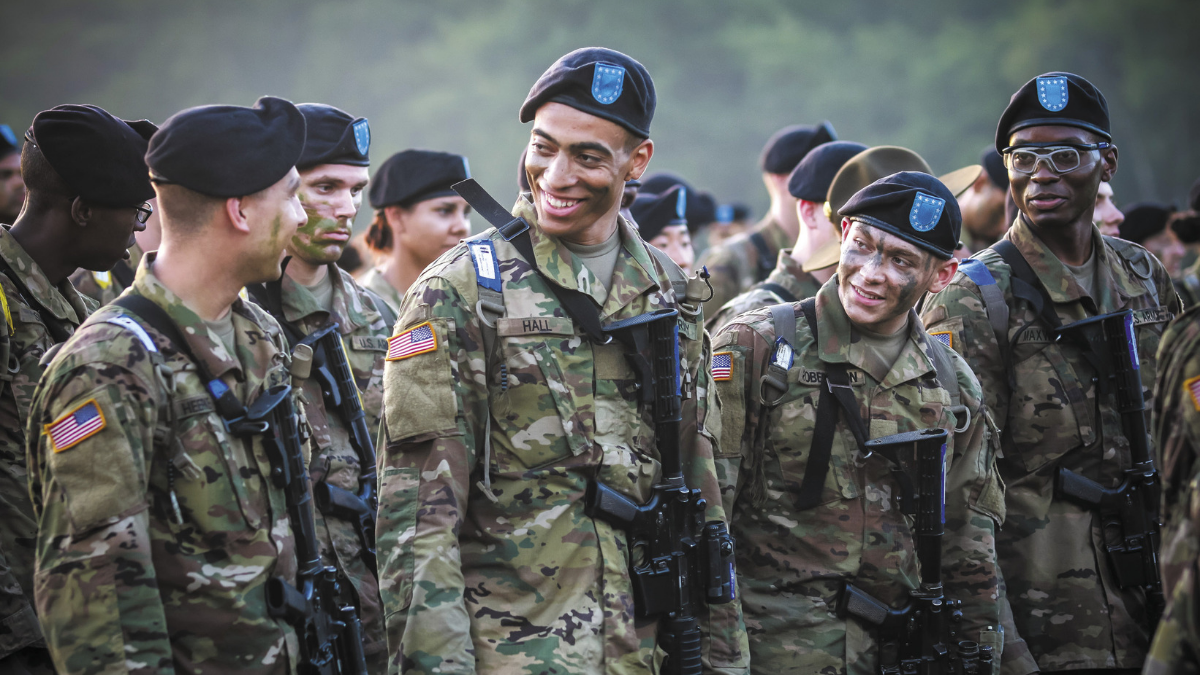 The Marine Corps maintains a detachment, at 2300 Magruder Ave., with the following mission: to continue to develop and groom Marines in the accession pipeline to meet the challenges of present and future operational environments in support of operational forces and supporting establishments, through mentorship and formal MOS training.