Moncrief Army Heath Clinic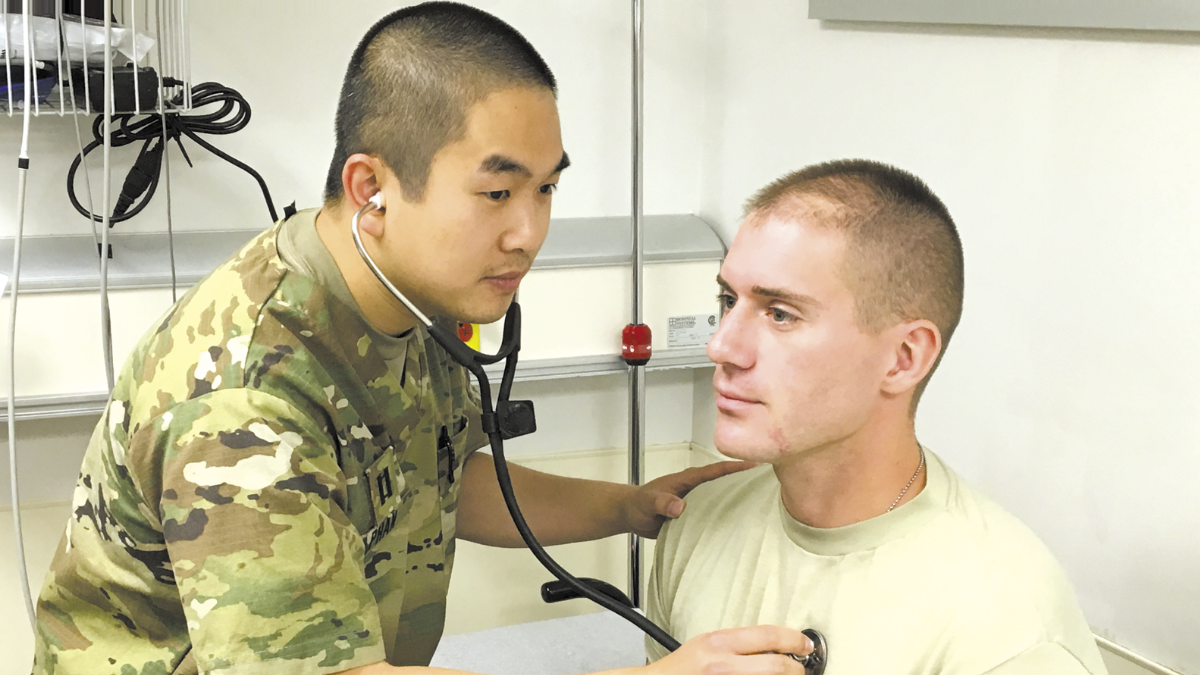 Moncrief Army Health Clinic, Fort Jackson's main medical facility, provides care to permanent party service members, Soldiers in training, active-duty personnel, families and retirees.
On an average day, Moncrief sees 1,130 patients in its clinics, fills 2,356 prescriptions and performs about 830 laboratory procedures.
Moncrief Army Health Clinic works closely with the Dorn Veterans Affairs Medical Center, the 20th Medical Group at Shaw Air Force Base and local civilian facilities to provide quality health care services.
INTEGRATED HEALTH CLINIC
The Integrated Health Clinic is the major primary care access point for permanent party active-duty service members, their family members, and retirees and their family members who are enrolled in TRICARE Prime.
Located on the ground floor to the right of the hospital's main entrance, the clinic is open 7:45 a.m. to 4:30 p.m. Monday through Friday and is closed holidays. Patients are asked to arrive 15 minutes before the scheduled appointment for check-in and vital signs screening. Please plan for anticipated delays at the entrance gates to post. All TRICARE Prime patients are assigned a health care provider who serves as the patient's primary care manager, also known as a PCM.
Your PCM will provide for your health care needs or coordinate referrals for any health care services required. To make an appointment with your PCM, call 803-751-CARE (2273). Your PCM will initiate specialty referrals to other clinics within the TRICARE network as necessary. Permanent party Soldiers may call 803-751-CARE (2273) 6:30 a.m. to 4 p.m. to obtain an appointment for sick call. Sick call appointments for permanent party Soldiers are available throughout the day in the Integrated Health Clinic to be as convenient as possible. An effort is made to schedule that appointment with the Soldier's PCM.
If a scheduled appointment needs to be canceled, call 803-751-CARE (2273) 6:30 a.m. to 4 p.m. For after hours, call the automated line at 803-751-2904. You will be asked your name, the last four numbers of the sponsor's Social Security number, the date and time of the appointment, and the clinic where the appointment was scheduled.
TRICARE
TRICARE, the Military Healthcare System's managed care program, has been in operation in South Carolina since 1996. In partnership with Humana Military Healthcare Services and Blue Cross/Blue Shield of South Carolina, a large, robust network of civilian providers has been established in the Columbia metropolitan area.
TRICARE offers two options for eligible beneficiaries: Prime and Select. TRICARE Select offers beneficiaries the widest choice of providers and facilities but also has the highest cost-sharing requirements. Family members of active-duty personnel, retirees and retiree family members are encouraged to enroll in TRICARE Prime.
Contact TRICARE at 800-TRICARE (874-2273) or visit www.tricare.mil to register or for more information.
Pharmacy
The main outpatient pharmacy, on the ground floor of the hospital, is open 7:30 a.m. to 5:30 p.m. Monday through Friday and 7:30 a.m. to noon Saturday. A valid military identification is required for all patients older than 10. Quick formularies are available in the pharmacy lobby or on the website. For more information, call 803-751-2385.
Refills may be obtained at the PX refill pharmacy at the main post exchange mall. The refill pharmacy is open 9 a.m. to 6 p.m. Monday through Friday and 9 a.m. to noon Saturday. The refill pharmacy is not able to fill new prescriptions. All refills are picked up at the PX refill pharmacy by calling 803-751-2250 or 866-489-0950.
In addition to Moncrief's services, beneficiaries may use the TRICARE mail order pharmacy or network retail pharmacies. The mail order pharmacy enables eligible beneficiaries to obtain a 90-day supply of their medication via the postal system.
McWethy Troop Medical Clinic
The McWethy Troop Medical Clinic provides health care to all Initial Entry Training Soldiers, Soldiers on temporary duty status, reserve component Soldiers on drill or annual training status, and any Soldier in student status assigned or attached to Fort Jackson. The clinic also provides well-woman exams and pap screenings for Advanced Individual Training female Soldiers. Located across from the hospital, the McWethy Troop Medical Clinic is open 5 a.m. to 3 p.m. Monday through Friday and holidays; and 7 a.m. to 4 p.m. Saturday.
Department of Behavioral Health
The Department of Behavioral Health provides comprehensive behavioral health services to active-duty service members, their family members, retirees and Airmen eligible for care at Moncrief Army Health Clinic. Each service within the department plays a very distinct role in meeting the behavioral health needs of the Fort Jackson community.
COMMUNITY MENTAL HEALTH SERVICES
Located in the McWethy Troop Medical Clinic, Fort Jackson's Community Mental Health Clinic provides a wide range of mental health services to trainees, permanent party Soldiers and TDY personnel. Services include evaluation and treatment of emotional illnesses, medical evaluation boards, and individual and group psychotherapies. Appointments are required, but Soldiers with emergencies will be seen on a walk-in basis. The Reception Behavioral Health Clinic services initial entry trainees and is in the physical exam section at the 120th Reception Battalion. For more information, call 803-751-5911.
Other services within the department include:
• Joint Behavioral Health, which provides outpatient mental health services to combat veterans from Fort Jackson, Dorn VA Medical Center and Shaw Air Force Base.
• Social Work Services, which provides care for active-duty service members and their families who may be in need of assistance in identifying and resolving personal problems.
The Department of Behavioral Health also provides TBI services and child psychiatry services. The department is on the seventh floor of the hospital. For more information regarding services, please call 803-751-0217.
Preventive Medicine
The Department of Preventive Medicine, serving as Fort Jackson's "Public Health Department," is at 4555 Stuart St. between Scales CDC and the Troop Medical Clinic. Community Health Nursing, Occupational Health, Environmental Health, Health Physics and Industrial Hygiene are all components within the Department of Preventive Medicine. It offers a wide variety of services that include tuberculosis screening, overseas travel evaluations, HIV education and health promotion services. In addition, Preventive Medicine conducts sanitary inspections, monitors health issues for Child Development Services, and monitors pest prevalence and communicable diseases.
Dental Care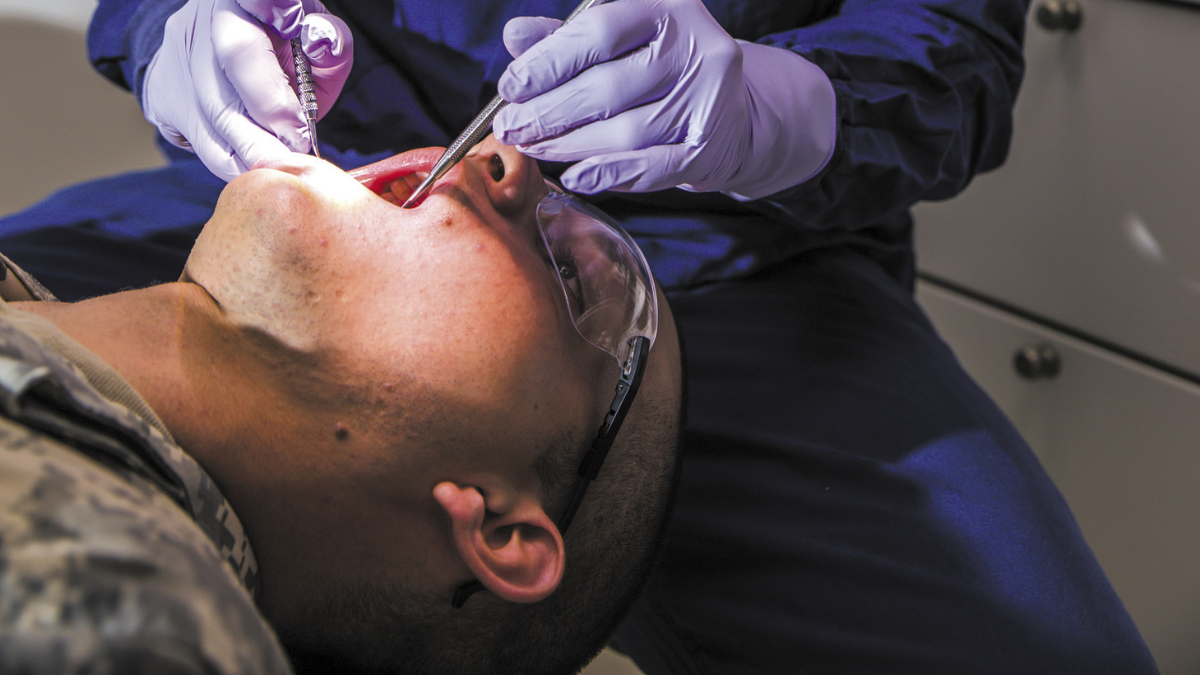 Fort Jackson's Dental Activity, DENTAC, operates five dental treatment facilities (clinics), four of which provide a full range of dental services to eligible beneficiaries. All clinics are open 7:30 a.m. to 4:15 p.m. Monday through Friday. A Soldier's empanelled dental clinic is determined by his or her unit of assignment.
The dental headquarters (803-751-6213) is at 4323 Hill St. Caldwell Dental Clinic (803-751-5178/6017) is on Strom Thurmond Boulevard and treats predominantly Soldiers in training (Initial Entry Training, Soldier Support Institute students, etc.). Hagen Dental Clinic (803-751-3255/4091) is near the intersection of Moseby Street and Magruder Avenue and treats Fort Jackson permanent party Soldiers. Oliver Dental Clinic (803-751-1624/1894) is on Hill Street and Magruder Avenue and treats permanent party as well. The hospital dental clinic (803-751-2108/2141) is on the third floor of Moncrief Army Health Clinic and is a referral clinic for oral surgery, pathology and TMJ cases.
The Reception Medical Center Dental Clinic (803-751-3105/3106) is adjacent to the Reception Station on Washington Road and takes panorex bite-wing radiographs during dental in-processing for new Soldiers.
Individual Ready Reserve Soldiers now in-process at Oliver Dental Clinic (803-751-1624). Emergency care (after hours) can be accessed through the Moncrief Army Community Hospital emergency room and the dentist on duty will be notified as needed. Dental services are not available for other than active-duty personnel or those on active duty for fewer than 30 days, IAW AR 40-35. Only active-duty Soldiers verified in DEERS are eligible for lawful access to Army dental health care.
Family members of active-duty personnel are strongly encouraged to enroll in the TRICARE Dental Program, www.tricare.mil/CoveredServices/Dental/TDP, will no longer exist after 1 Jan 2019. This program is provided by the Department of Defense to provide dental care for other than active duty beneficiaries.
Moncrief Medical Home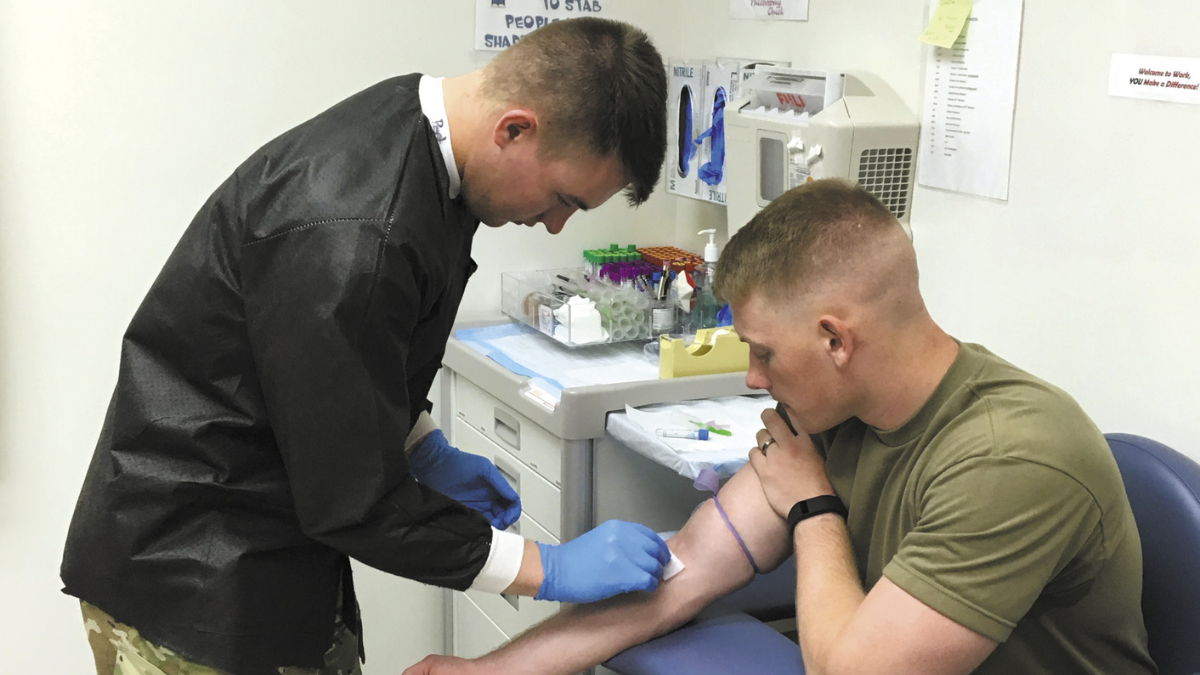 WHAT MONCRIEF MEDICAL HOME BRINGS TO YOU:
• Accreditation with the Joint Commission.
• Medical Home recognition from the National Center for Quality Assurance.
• College of American Pathologists-approved laboratory.
• Award-winning pharmacy.
• Personalized care for you and your family.
• Comprehensive, coordinated and convenient care.
• A partnership for health and wellness.
• Care you can trust.
• Our caring family — caring for your family.
WHAT IS THE MONCRIEF MEDICAL HOME?
The Moncrief Medical Home is Army Medicine's new approach to providing care for you in Northeast Columbia. It is based on the belief that the patient's well-being should always be at the center of every decision about the patient's health. With this new approach, you, the patient, will receive more personalized and coordinated care, supported by an entire team. You will have improved access to your primary provider and care team and have new medical and community resources. The key is continuity of care. You will want to see your provider over long waits in an emergency room or an urgent care "doc in the box."
WHAT CHANGES (BENEFITS) COME WITH ENROLLING TO THE MONCRIEF MEDICAL HOME?
PATIENT-CENTERED CARE WITH STABLE PCM (CONTINUITY OF CARE)
Your PCM will remain the same as long as he or she continues to work at this medical home. This will provide improved continuity of care and allows you to develop a closer relationship and partnership with your health care provider and team. Although all of the health care staff are civilians, many of them have served actively or as part of a military family throughout their lifetime. So, they are very familiar with the health care needs and stressors associated with a military commitment.
TEAM-BASED CARE
Your PCM will be supported by a team who works with you to improve and maintain your health. In addition to your PCM, a registered nurse and a licensed practical nurse are part of your health care team. This team will form a partnership with you to provide improved access, coordinate needed services and answer your questions to always ensure that your health care needs are met.
IMPROVED ACCESS TO CARE
For urgent care needs, you will no longer need to wait days to see your PCM. Based on availability, you will be able to call and schedule an appointment for that same day. For routine appointments and on-going (chronic) health issues, you will be able to speak to your team and schedule a timely appointment through the central appointment line (803-751-2273) or the clinic with your PCM directly.
COORDINATION OF CARE
In partnership with you, your Medical Home Team coordinates needed health care services, including specialty care, home health care, care between different hospitals and community services. Coordination is especially important when more than one health care site is involved during and especially after discharge from the hospital.
REFERRAL MANAGEMENT
If you are referred to the civilian network, your Medical Home Team works with the referral management office to ensure referrals are processed in a timely manner and a notification is sent to you. After you receive care from the civilian provider, the referral management office will ensure medical documentation is retrieved and forwarded to your PCM. It is important that you schedule and keep your referral appointment as soon as possible. Patient-centered care depends on the seamless band of information that completes the picture of your health care needs.
QUALITY AND SAFE-CARE
Established patient-centered medical home models have shown to improve an individual patient's overall health and the general health of the recipient population, resulting in fewer emergency room and urgent care visits, decreased hospital admissions, and fewer inpatient stays and readmissions, among other positive results. As a matter of mission, your Moncrief Medical Home ensures that you are aware of age-specific and illness-related ancillary testing. Studies have shown that population management and preventative services correlate to healthier patients who chose to manage their chronic diseases (like diabetes, high blood pressure and high cholesterol). Your PCM team stands side-by-side with you to ensure your health care needs are met.
IMPROVED COMMUNICATION BETWEEN PATIENTS AND CARE TEAM
The Army Medical Department recognizes the value of effective communication between patients and their providers. With internet-based secure messaging service, the patient is able to communicate with his or her health care provider and team in a secure manner.
The patient can ask questions and send notes to the PCM and team, request appointments and lab results, request prescription and referral renewals, as well as conduct web visits with the provider, saving time. The result: healthy families and high satisfaction rates among all categories of beneficiaries.